DraftKings Sportsbook Betting Site and Mobile App Review [2021 Update]
DraftKings
DraftKings is an established sportsbook on the US sports betting market with over 9 million players worldwide. Enjoy safe betting and great bonuses at DraftKings.
Pros
Both the site and the app are logical, easy to use and beginner friendly
Amazing range of bets on offer in New Jersey
Great customer service
Cons
Average bonuses on offer
The site and app could be more modern
If you want to bet on sports legally in New Jersey there are tons of options and according to our team of experts, DraftKings NJ is one of the best.
Our experts performed a comprehensive review to find out if the DraftKings New Jersey sports betting app is a good online sportsbook.
We dig into all the most important parts of the site including the software, types of bets, and sports available, plus how to sign up and claim your DraftKings NJ welcome bonus.
Overall our experts were extremely impressed with everything DraftKings has to offer. It's got a top-notch mobile app, great odds, and a huge menu of sports and bets.
DraftKings Sportsbook NJ Video Review
DraftKings NJ at a Glance
The new era of sports betting in New Jersey began with a massive decision by the US Supreme Court in May 2018. The high court repealed the federal ban on sports betting and online betting sites in New Jersey started accepting legal wagers the following month.
DraftKings, which already had a huge presence in New Jersey thanks to its daily fantasy sports service, signed a deal with Resorts Casino in Atlantic City and began booking bets in August 2018.
DraftKings NJ currently operates both online and with a physical sportsbook in Resorts Casino.
Here are a few more of the main things to know about DraftKings:
DraftKings NJ has an impressive list of sports available to bet on, as well as a wide variety of varieties of bets.
You need to be physically located in New Jersey in order to place a bet on the app, but you can create an account from anywhere.
If you are already a player of fantasy sports on DraftKings, you can simply log in and use the sportsbook with your existing account.
DraftKings has built up a strong reputation in the US after years of offering fantasy sports.
DraftKings NJ is fully licensed and regulated by the New Jersey Division of Gaming Enforcement.
The earliest reports in New Jersey in the first six months since legalization indicated that DraftKings, along with its fantasy sports rival FanDuel, is among the most successful new sportsbooks in the state.
Given DraftKings' strong brand and big base of existing customers, this was no surprise. Because of this, our experts expected a top-notch experience and we were not disappointed.
DraftKings Software and Mobile Sports Betting App
Our experts were generally very impressed with DraftKings' interface and software. The website shares a space with DraftKings daily fantasy sports, but we were happy that there was not much overlap between the two.
Instead, you can simply toggle from one to the other at the top of the page, but the two are very much separate.
In general, we found the site to be clean and logical to use. The menu at the top of the screen lets you cycle between in-play betting, promotions, and your current bets, while a drop-down menu gives you an A-Z of sports you can cycle through.
You can also choose your site-wide odds format at the top of the page including fractional, decimal or American-style odds.
On the right of the page you can find the betslip, which is easy to use and to choose between singles, parlays, teasers and other kinds of bets.
Generally, our experts found that although the site is not the slickest compared to some of the other top New Jersey online sportsbooks, it is definitely very usable and beginner-friendly.
The DraftKings NJ betting app is similar. We found it to be a faithful scaled-down version of the website. DraftKings has done a good job of fitting its sportsbook comfortably on the smaller screen, with the same simple and logical structure.
The DraftKings Sportsbook app makes our list of top sportsbook apps in 2020. The app is available for android and iOS devices from app stores and from the DraftKings website.
Software and App Highlights:
Logical and easy to navigate around sports, leagues, and bets.
Beginner friendly.
The structure will be familiar to those who already use DraftKings fantasy sports, making it especially suited to those users.
Exciting and effective live betting section.
Minimal advertisements.
Major games have an added statistics section attached when you click into them, which give you information about the teams.
Things to Improve
The graphics and aesthetics of the site are nothing special. The simplicity makes it easy to use, but it is not the most striking looking sportsbook we have ever seen.
The black background might be a little dark for some users, so it would be nice to have the option of a different color theme.
DraftKings Live Streaming on Mobile App
DraftKings continues its dominance as one of the best sportsbooks in the US by adding yet another highly competitive feature. DraftKings announced in May 2020 that they had agreed to a partnership with Sportradar to bring live streaming to its mobile app. Customers on the app just have to have a balance of more than $0.00 in order to be able to directly live stream content within the app.
This feature is available to all DraftKings customers in the US except those in Iowa.
Bonuses and Deals at DraftKings NJ
DraftKings is used to offering bonuses and promotions due to its experience in fantasy sports, and it brings the same practice to sports betting. The "Promos" section can be accessed easily from the homepage, so you can always see which promotions are running. DraftKings recently entered the sportsbetting market in TN. Have a look at what bonuses DraftKings offers in Tennessee.
Although promotions tend to change all the time, you can be sure there will be a welcome bonus on offer for new players, as well as some other kind of promotions for existing players.
Here is an idea of the bonuses our experts found:
Sign-Up Bonus Up to $1000
This is DraftKings' main welcome bonus. Once you sign up and deposit funds, you will be ready to place your first bet. Whatever your first bet is, DraftKing will give you a free bet of the same value.
For example, if the first bet you place is $100 on an NFL game, you will be given a free $100 to bet on anything you like.
You also qualify if you are an existing user of DraftKings fantasy sports – your first bet on the sportsbook will be matched with a free bet.
The only conditions to be aware of here is that you have 30 days to redeem your free bet, and should your free bet win, you only stand to receive the winnings and not the value of the stake.
Refer a Friend
In order to qualify for this bonus, you need to invite your friend to join DraftKings NJ, and they must sign up using the unique link that you have sent them. Friends who already have a DraftKing account will not work for this bonus.
Once they deposit, both you and your friend will receive 5 x $10 free bets.
Once again, you only stand to receive the winnings from your free bets, and you both have 30 days to use them.
We like this bonus, mostly because there are so many new customers in New Jersey since sports betting became legal that it's likely you will know someone who will be interested and signing up on your recommendation is good for both of you!
Special Odds Boost
DraftKings' only other permanently running bonus is the daily odds boosted bets, where you can find extra value for bets on the biggest games each day.
The sports and games chosen for boosted odds changes all the time.
DraftKings Sportsbook Promo Code
When you deposit, DraftKings will match your first bet up to $500 and you do not need a promo code to claim this offer.
Take a look at our in-depth guide to see more NJ sports betting bonuses and promotions.
Kinds of Bets and Odds
One of the first things that gamblers look for in their sportsbook is the kinds of bets that are on offer. Many bettors will be sticking to the most popular forms of betting, so it's important that the user experience for these bets is positive. Others will be looking for more obscure bets, and want a diverse range of options.
Our experts are happy to report that DraftKings New Jersey does well on both accounts.
Here are our main takeaways regarding the kinds of bets you can make on DraftKings:
The site is simple to use, and the most popular bets are prioritized, appearing prominently on the homepage and when you click into each sport.
Our experts were super impressed with the range of bets available, with loads of interesting props on offer for major sports.
The odds and betting lines themselves are decent, but not the best value in New Jersey.
Next up we're going to take an even closer look at the main bets to be found at DraftKings NJ:
Popular Bets
While having a lot of bets available is nice, the majority of gamblers will be looking for a small number of bets – the likes of moneylines, points spreads and over/under totals.
DraftKings New Jersey knows this and makes sure they're all displayed prominently on the page. When you click into a sport, the three markets above are all displayed for the main games.
It's easy to go through the menu to find more bets, but the most popular bets appear first which is nice and simple.
Prop Bets
Our experts loved the range of interesting props available. It's great to have the option of placing a few more creative bets, and this is absolutely possible on DraftKings.
Major sports like NFL, NBA, MLB, and NHL generally have tons of props on offer for major games, like number of rebounds in basketball, rushing yards in football or the timing of goals in hockey.
Cash Out Feature
This is a fun bonus feature from DraftKings. You have the option of cashing out on some open bets, including live bets, before the outcome.
Depending on the circumstances, you could stand to cash out for more or less than your stake (but never more than your maximum potential win, of course).
For example, imagine you bet $100 on the Celtics here:
Toronto Raptors -170
Boston Celtics +140
If the Celtics are winning by a couple of points with a few minutes to go, but you feel that the tide of the gaming is changing in favor of the Raptors, you will have the option of cashing out early for a profit, but not the full value you would win if you waited.
A word of warning here: the juice is never good on the cash-out. The sportsbook is generally banking on users losing their nerve, and cashing out for a much lower sum than they would have won.
Still, it's a fun feature to have, and can certainly be used to your advantage. We just recommend you use it sparingly.
DraftKings Pools
This is a good innovation from DraftKings NJ, and is clearly inspired by the fantasy sports side of things.
It's basically like an office pool but it includes everyone who's betting on DraftKings New Jersey.
There are different markets available and different entry fees. For example you could pay $20 to join the pool for a round of NFL games and pick ten winners. Whoever gets the most right earns a share of the prize money.
The more people that play, the more money on offer.
This is a good addition to the sports betting experience and is likely to be particularly attractive to beginners.
Other Betting Options
Aside from such innovations, DraftKings NJ has a full program of parlays, teasers, and other multi-bets, as well as popular futures for most sports.
In the opinion of our experts, DraftKings NJ has more than enough options to allow you to use lots of different betting strategies.
Sports You Can Bet on at DraftKings NJ
As well as the wide range of bets, DraftKings NJ has a full menu of sports on offer.
The major sports and league are all there, but DraftKings also includes an impressive list of sports on offer from around the world. Throw in the minor leagues and college sports available, and you have a very comprehensive list of options.
The sports on offer tend to change all the time, and new markets open up when new competitions start, but here is a list of the sports available on DraftKings NJ:
NFL Football
NBA Basketball
NHL Hockey
NCAA Hockey
MLB Baseball
NCAA Baseball
Boxing
Cricket
Darts
MMA
Rugby Union
Soccer (MLS, Champions League, La Liga, international and more)
Chances are, no matter what sport you want to bet on, DraftKings NJ has you covered.
Options for Deposits and Withdrawals
DraftKings NJ is fully licensed by the State of New Jersey which means all the transaction methods are fully protected, as well as being much more convenient than unregulated sportsbooks.
DraftKings gets a good score here. The deposit options are not at the very top level in terms of variation, but in our opinion, there will be something there for everyone. Withdrawal options are a little more restrictive, but still offer lots of convenient options.
Here is a full list of the options available:
Deposit
ACH Payments Bank Transfer
Cash at Casino Cage
Withdrawal
ACH Payments Bank Transfer
Check
PayPal
Cash at Casino Cage
DraftKings has been around in the US for years in the form of its daily fantasy sports service, so banking software like this is not new to them. All of the tests that we conducted went smoothly, and in our opinion, users should have no problems getting their funds in and out with DraftKings New Jersey
Banking Methods Comparison Table
Check out the following table to help you compare the advantages and disadvantages of each of the transaction methods offered by DraftKings NJ.
| Method | Withdrawal Possible | Processing Time | Minimum Deposit | Maximum Deposit | Fees |
| --- | --- | --- | --- | --- | --- |
| ACH Payments Bank Transfer | Yes | Immediate for deposits, 2-3 business days for withdrawals | $5 | n/a | No |
| Visa | No | Immediate | $5 | Starts at $2,000 | Not from Draftkings |
| Mastercard | No | Immediate | $5 | Starts at $2,000 | Not from DraftKings |
| PayPal | Yes | Immediate for deposits, 3-5 business days for withdrawals | $5 | Starts at $2,000 | Not from DraftKings |
| Skrill | No | Immediate | $5 | Starts at $2,000 | Not from DraftKings |
| Play Prepaid Card | Yes | 2-5 business days | $5 | Starts at $2,000 | No |
| Cash at Casino Cage | Yes | Immediate | $5 | n/a | No |
| Check | Yes | 1-3 weeks | $5 | n/a | No |
Signup and Registration
Online sportsbooks like to make the registration process as hassle-free as possible.
DraftKings already has plenty of experience with letting new users join with minimal fuss, so our experts were not surprised that the sign-up process for its new sportsbook is straightforward.
Remember, if you already have a DraftKings account, you can simply sign in with that.
For new users, this is when you can claim your valuable welcome bonus. Don't forget to use our links to make sure you are getting the best bonus out there.
To sign up, just follow our guide:
Using either the app or the website, click the green "Sign Up" button. There are four simple steps to the process.
The first step is to choose a username and password and provide your email address. You also need to confirm you are at least 18 and agree to the terms and conditions before clicking "Next".
On the next screen, you need to give your personal information. Remember that all of this data is protected, and will not be shared with anyone. Type in your name, date of birth, home address and the last four digits from your SSN.
Before you finish, you will need to confirm your identity and verify your location. Once all of that is done, you can click "Sign Up", and you are all done.
When you have successfully created your account, you will be brought to a screen with helpful tips and information about using DraftKings NJ, before being directed to the cashier where you can deposit using one of the methods already discussed.
Our experts are happy with the sign-up process, which is ultimately fairly similar to the other top sportsbooks in New Jersey.
States Where DraftKings Is Legal
The DraftKings Sportsbook is legal in more states than just New Jersey. Being the largest sportsbook in the nation means you are available to more states than just NJ. Luckily for those of you who aren't on the East Coast, this is a great sportsbook option for you.
DraftKings Sportsbook has brought sports betting to Illinois, Pennsylvania, West Virginia, Indiana, Iowa Tennessee, and many more. Check out your state's status and if it has DraftKings on our map of where sports betting is legal in the USA.
Security and Gaming Licence
Like we mentioned earlier, sports betting was legalized in New Jersey in June 2018, and with it came a new age of safe and secure online gambling.
In previous years the only option was to use unlicensed offshore sportsbooks, which came with risks.
Luckily all of that is a thing of the past, thanks to the New Jersey Division of Gaming Enforcement which issues licenses and regulates all the legal sportsbooks in New Jersey.
The Division of Gaming Enforcement makes sure that DraftKings NJ is up to the highest security standards, from the integrity of its software to how it handles your personal information.
DraftKings is a professional company with a proven reputation, and our experts are happy to report that they have absolutely no concerns with the company from a security point of view.
Customer Support
No matter how experienced or inexperienced you are in the world of sports betting, there is always the possibility that you might hit a snag or need some help.
In those times, having a responsive and dedicated customer support system is essential.
Our experts were happy with the customer support on offer from DraftKings New Jersey.
The "Help" section is prominent in the menu at the top of the screen, and when you click it you will be brought to a screen with information on a variety of topics, and FAQs.
If you still can't find what you are looking for, you can click the "Contact Us" button.
On the next screen, you can choose between sending and email or using the live chat feature. Our experts used the chat when we had a couple of questions and we found it to be fast and helpful.
One minor criticism is that rather than giving a phone line, DraftKings NJ has a Call Back feature, where you can provide your details and wait for someone to ring you back. This isn't as good as a dedicated phone line but the responses are reliable and it beats waiting on hold.
Things DraftKings NJ is Doing Right
Unlike many of the new sportsbooks in New Jersey, DraftKings is a company that a lot of people will already be familiar with.
Our experts expected a strong user experience to match that of playing fantasy sports, and DraftKings definitely delivered.
Here are our highlights:
Both the site and the app are logical, easy to use, and beginner-friendly. In our opinion, users will have no problems learning how to use the software. We also really like the statistics tab available on big games.
The range of bets on offer is among the best in New Jersey. Whether a beginner or an expert, there is more than enough going on here to really dig in to a wide range of bets and strategies.
We like the influence of the fantasy sports side of things – from having access to both services with one account to the innovative approach to sports betting like the pools.
We expected a good customer experience and were impressed with DraftKings' transaction options and customer support.
Things DraftKings Could Work On
All sportsbooks can improve, and our experts did find a couple of things we would like to see change on DraftKings:
The bonuses on offer, including the welcome bonus, are average. We would love to see DraftKings get more creative and come up with some more interesting and valuable bonuses – especially for existing players, since many people will already have an account.
The site and app are super usable, but that does come at the expense of slick graphics. If you want a flashy or modern take on a sportsbook, DraftKings may not be your first choice.
The odds themselves can be on the tight side. For example, it is not uncommon to find that two teams that are -110 to beat the spread with most sportsbooks are something like -110 and -112 with DraftKings. These are small margins, but do add up.
DraftKings NJ Company History
DraftKings NJ sportsbook comes with a fully formed reputation thanks to its sister service, daily fantasy sports. In the absence of legal online sports betting, fantasy sports has taken the US by storm since around 2010.
DraftKings was founded in 2012, and slowly began to dominate the market in the US, along with its main competitor FanDuel. This was thanks in part to some serious investment from the likes of MLB and Fox Group.
In more recent years, DraftKing and the other fantasy sports companies have been dogged by issues surrounding regulators, since fantasy sports was operating in something of a legal grey area. However, these concerns have lessened as legislation has been enacted around the country to officially legalize fantasy sports.
With the repeal of the federal ban on sports betting, DraftKings wasted no time moving into the lucrative new market.
After signing a deal with Resorts Casino in Atlantic City, the DraftKings NJ app and website became available to the general public in August 2018, two months after New Jersey legalized sports betting.
The Final Word on DraftKings NJ
DraftKings NJ entered the New Jersey sports betting market with a big advantage over its competitors – it had a ready-made reputation, along with thousands of users who automatically had an account from playing fantasy sports.
This lead to the sportsbook becoming the market leader in New Jersey in the short time since sports betting was legalized. However, that is not the sole reason for its success.
DraftKing NJ has a lot to offer. The sportsbook is super beginner-friendly, with easy-to-use platforms and logical interfaces.
The app and website are not particularly flashy, but instead will be familiar to the many users who have played fantasy sports.
When you add in a very impressive range of bets and sports available, you get a sportsbook that is perfect for beginners, but also with enough different betting options to really progress in terms of sports betting strategies and getting used to a range of bets.
The live betting works great too, so DraftKing really does cover a lot of ground.
There are nice little touches all over the sportsbook, like the Cash Out option on most bets, and the statistics tab when you click into games.
Some users might not be into the conservative and simple style of the platforms, in which case there are apps and sites available in New Jersey that are more graphically interesting and modern.
In terms of downsides, the bonuses are fine, but not amazing. This is an area that DraftKing NJ could really push the boat out on, to stand out even more from the crowd.
The odds and betting lines can occasionally be fractionally behind the most competitive in New Jersey, although there are decent daily boosted odds.
Overall, we have a lot of time for DraftKings. The sportsbook really does not have any major flaws. In our opinion, it's an especially great option for those trying sports betting for the first time, or transitioning from fantasy sports.
If you like the sound of DraftKings NJ, make sure you use our sign-up links to get the best bonus available.
FAQs
Is DraftKings NJ legal to bet with?
Yes. DraftKings is licensed and regulated by the New Jersey Division of Gaming Enforcement and is totally legal.
What states is DraftKings legal in?
DraftKings Sportsbook is currently licensed to operate in New Jersey, West Virginia, Indiana, Iowa, Pennsylvania, New Hampshire, and Colorado while betting on DraftKings daily fantasy sports is available in all US states and Washington, D.C. except Arizona, Hawaii, Idaho, Louisiana, Montana, Nevada, and Washington.
Can you bet on mobile with DraftKings NJ?
Yes. You can download DraftKings NJ's dedicated mobile app from the website and from app stores. It is available on both iOS and Android devices.
Can you transfer money from DraftKings to Draftkings Sportsbook?
Yes, but there are some restrictions. If you have a daily fantasy sports account with DraftKings, you can link it to your DraftKings Sportsbook account.
You can then transfer funds from your daily fantasy sports account to your sportsbook account, provided you have played through the deposit amount first.
Do you have to be in New Jersey to bet with DraftKings Sportsbook NJ?
Yes. You can set up an account from anywhere, but to place bets, you must be physically in New Jersey.
Does DraftKings NJ offer a no deposit bonus or free bets?
Yes, generally. Bonuses and offers tend to change all the time, but you be pretty sure there will always be a welcome bonus for new members.
Does DraftKings NJ have good odds?
It has OK odds. Our experts found that it is not top of the league in terms of odds, but it is certainly not the worst either.


DraftKings, BetMGM Go Live in Wyoming, Beat NFL Deadline
Wednesday, DraftKings and BetMGM sportsbooks went live in Wyoming, meeting their Sept 1 deadline, just in time for the start of the 2021 NFL season.
BETTING
3 September | 01:52 | Mike Lukas
DraftKings Announces 'Sports & Social' Partnership, Plans for Detroit and Nashville
DraftKings and The Cordish Companies Live! announced a new partnership with plans to bring sports betting bars to Detroit and Nashville, so we take a look.
BETTING
30 July | 14:51 | Mike Lukas
Boston-Based DraftKings Faces Patent Infringement Lawsuit
Take a look at our coverage of the patent infringement lawsuit that Boston-based DraftKings now faces from Winview, a subsidiary of gaming company Engine Media.
BETTING
9 July | 03:07 | Mike Lukas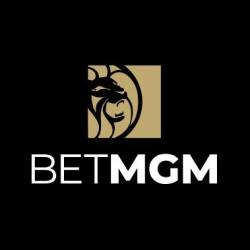 21+ | Terms and conditions apply
Parlays with enhanced odds
Impressive range of bets
$10 free bet every week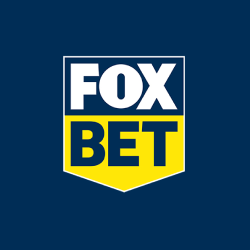 21+ NJ Only | Terms and conditions apply
Attractive odds boost feature
Great website and app design
Top Bonus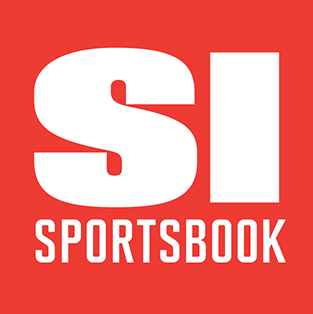 21+ CO Only | Terms and conditions apply
Beginner friendly
Fantastic odds