Chumba Casino Video Review
Take a look at our review of Chumba Casino in this video. We go over bonuses, games available, payment methods, and more.
Chumba Casino
Chumba Casino is one of the most popular social casinos in the US. It's available in most states, and lets users play online casino-style games totally free of charge.
Unlike real-money online casinos, social casinos operate using a sweepstakes model. There are two types of coins that you can use to play games for free at Chumba Casino: Gold Coins and Sweeps Coins.
If you like, you can purchase additional Gold Coins, but Sweeps Coins can never be purchased. Instead, you can receive FREE Sweeps Coins as a special offer when you purchase Gold Coins, or through other promotions.
Gold Coins are like play money: you can use them to play games but they have no monetary value and cannot be traded or redeemed for any type of prize.
Sweeps Coins can also be used to play games, however, they can be redeemed for cash prizes.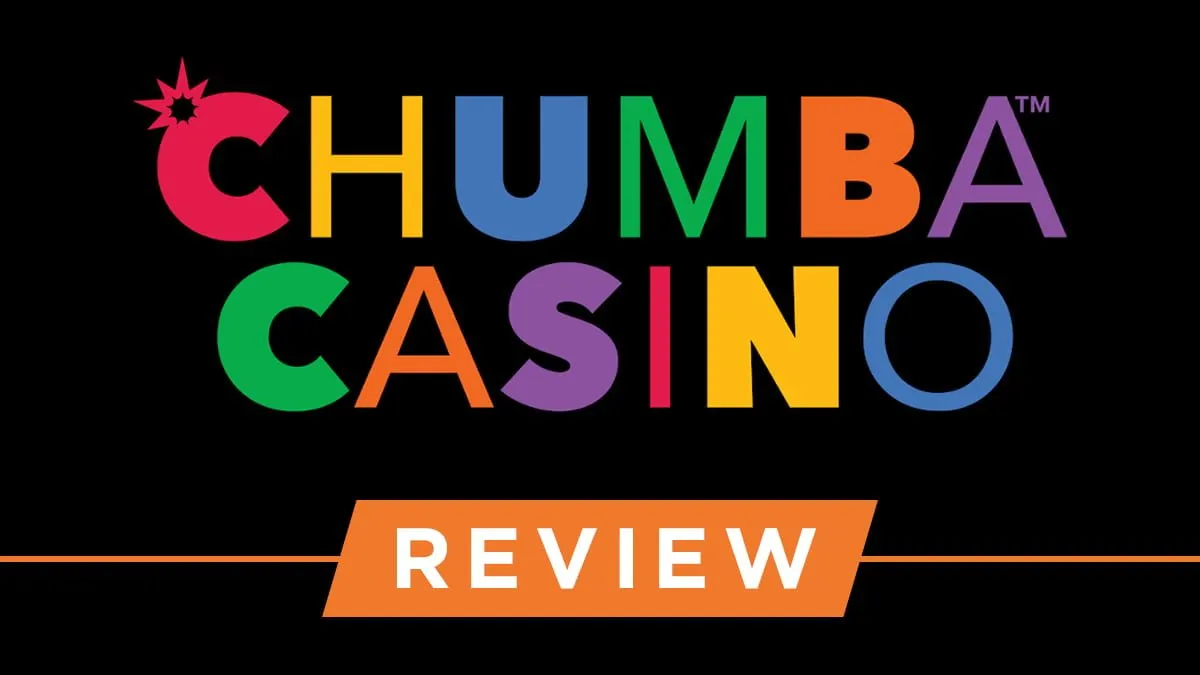 Chumba Casino Welcome Offer
Right now, new players at Chumba Casino receive 2,000,000 FREE Gold Coins just for signing up, as well as 2 FREE Sweeps Coins. You can also receive an additional 10,000,000 Gold Coins for just $10, which comes with a FREE additional 30 Sweeps Coins.
You can choose whether to play Chumba Casino games for Gold Coins or for Sweep Coins. If you end up winning more Sweeps Coins, you can redeem them for cash prizes.
Not bad for a free social casino! If you live in a legal state, take a look at our full list of online casino bonuses, as well as our curation of no deposit casino bonuses available in the US.
Some people seem to be under the impression that Chumba Casino offers $100 free play for new users. We can confirm that this is not true and the above is the only sign up promo available.
A promo code or bonus code is like a special password that unlocks a promotion. Lots of online casinos use bonus codes to encourage people to sign up and play their games – but Chumba Casino is not one of them.
Instead, Chumba's welcome offer is available to absolutely everyone, with no code required. All you need to do is sign up with Chumba Casino and you'll automatically be eligible for an offer.
Social casinos are all about being part of a community and playing great online casino-style games for free. Bonus codes are not something that fits into the Chumba Casino model right now.
Don't forget to also check out the latest promotions from Chumba's sister sites, LuckyLand Casino and Global Poker.
Chumba Casino Player Rewards
Chumba doesn't really operate like regular real-money casinos. One example of this is the fact that there is no rewards system or VIP program. Instead, everyone is equal in the eyes of Chumba! The free games are available to everyone, and you won't get any extra benefits for playing more frequently than anyone else.
Don't let the lack of a rewards program put you off though. Chumba still has loads of other great qualities, not least the ability to redeem your Sweeps Coins for cash prizes.
How to Register at Chumba Casino
Registering at Chumba is incredibly easy, and all in all should only take you a couple of minutes to create a new account. Click on the "Create Account" button on the homepage to get started with your Chumba Casino account.
You'll need to provide your full name, email address and create a unique password. Alternatively, there is an option to sign up via your Facebook page, which will connect your Facebook account to your Chumba account.
You'll also need to tick some boxes to confirm your information is correct and that you accept Chumba's terms and conditions.
And that's it! To activate your account you'll need to click on the link you'll be emailed, and you're good to start playing.
It's worth noting here that even though you can sign up and get playing in a couple of minutes, you'll need to fully verify your identity at some point down the line if you want to redeem any Sweeps Coins for prizes. Sites like Chumba are legally required to verify the identity of their users – basically to confirm that you really are who you say you are.
The good news is the verification process is also pretty simple. You'll just need to submit a copy of some personal documentation, like a driver's license or passport. As long as your info matches up, you'll have no trouble.
Remember that once you're registered, you can choose whether to play using Gold Coins or Sweeps Coins. Gold Coins have absolutely no monetary value, and can't be redeemed for prizes. Sweeps Coins however can be redeemed for cash prizes, and there are a number of ways to obtain them.
How to Obtain Sweeps Coins at Chumba Casino
Sweeps Coins can never be purchased at Chumba. Instead, they can be received as part of a free offer, or through promotions or competitions. At the moment, there are four main ways to get FREE Sweeps Coins.
If you purchase Gold Coins you'll often receive some FREE Sweeps Coins. Right now, if you buy $10's worth of Gold Coins you'll receive 10 Sweeps Coins for free.
You can win Sweeps Coins by taking part in competitions and giveaways on social media platforms like Facebook or Twitter. Normally, you'll need to share a post or answer a trivia question, and some winners will be randomly chosen from participants. It pays to keep an eye on your emails from Chumba to stay up to date with the latest promos.
Chumba sometimes gives away Sweeps Coins as part of daily login offers. All you need to do to claim a daily login offer is to log in every day.
You can request FREE Sweeps by mailing Chumba Casino's parent company, Virtual Gaming Worlds. You'll need to follow the instructions exactly to receive Sweeps Coins via mail, so make sure you read the requirements carefully before you choose this method. You can find them on Chumba's site. The mailing addresses for the US and Canada are below.
United States residents:
VGW GAMES LIMITED
CHUMBA CASINO SWEEPSTAKES DEPARTMENT
PO BOX #8486
PORTSMOUTH, NH 03801;
Canadian residents:
VGW GAMES LIMITED
CHUMBA CASINO SWEEPSTAKES DEPARTMENT
PO BOX #990
135 WEST BEAVER CREEK ROAD
RICHMOND HILL, ONTARIO L4B 4R7.
Chumba Casino Mobile App and Software
Chumba's software works really well, whether you're playing on a desktop or using a mobile device. While the Android app works pretty well, there's no Chumba app for Apple devices so you'll have to use your phone's browser.
Chumba is a social casino and uses a very different model from traditional real-money gambling sites. That said, the software actually feels pretty similar to those kinds of sites.
Navigating around the site is really easy, and the games look great: ultra-sharp graphics and colors and smooth gameplay. The mobile version is very fun and usable too. Chumba has done an impressive job of scaling its site down so that it feels natural on a smaller screen.
You can play on any operating system too, whether it's iOS, Android, Windows, or anything else. Basically, if your device has an internet connection, you should be able to access Chumba Casino.
For more mobile gaming options check out our curated list of mobile casinos and casino apps.
Games at Chumba Casino
Chumba Casino has a good selection of games. It's not quite at the level of some of the top real money casinos, but there are well over 100 different games on the menu, from slots to blackjack.
Every game can be played for either Gold Coins or Sweeps Coins, and there are even progressive jackpot slots that have been known to pay out up to 1,000,000 Sweeps Coins.
Chumba Slots
Slots make up the vast majority of the gaming catalog. Chumba uses a combination of in-house design and software, and external software providers like Reel Play.
It means the menu has a nice balance of exclusive games you won't find anywhere else on the internet, and some familiar titles licensed from other software providers. Some of the most popular slots games on the menu include Stampede Fury, Western Gold, and Dragon's River.
The slots at Chumba are generally not the most exotic in the world, and you're unlikely to find crazy 3D graphics or anything like that. Instead, they're fun, simple to play, and easy to appreciate.
You can spin from as little as SC0.01 per spin, and as much as SC500 in some games. Gold Coins have significantly higher limits, and let you play for over GC1,000,000 per spin if you want.
The results of all the games at Chumba Casino are determined using a Random Number Generator, and the software is independently monitored by iTech Labs to make sure it's working correctly.
Table Games and Other Games
Chumba is not exactly stacked with table games, but there are a few different options that will give you an authentic casino experience. You can find blackjack, roulette, and video poker at the site, all of which can be played both for Gold Coins or for Sweeps Coins.
At the moment, they are all the gaming options. There are no craps, baccarat, or keno tables, and the same goes for live dealer games. It's a fairly small selection of table games, but they all work very well.
If you're interested in other social casino-style games you can always head to Global Poker, Chumba Casino's sister site which lets you play poker online and redeem real cash prizes.
Chumba Bingo
Chumba Bingo is an exciting new way to play at Chumba Casino. Launched in July 2023, the Bingo game has enormous guaranteed prizes to be won each month and all players are welcome to join. Prizes include 125,000,000,000 Gold Coins and 2,500,000 Sweep Coins.
To join in, simply head to the Bingo tab once logged in and choose one of the three variants to play:
75-Ball Bingo - Experience non-stop excitement with a wide variety of fast-paced gameplay and unique patterns in Chumba Casino's 75-ball bingo room.
90-Ball Bingo - Experience the perfect balance of simplicity and excitement with Chumba Casino's 90-ball bingo room, offering varying chances to win in every game.
Bingo Blast - A fast-paced game that takes you straight to the excitement in seconds. Bingo Blast is 3-4 times faster than the average 90-ball bingo game.
We love this unique feature; it's a lot of fun and there are so many prizes up for grabs. The auto-daubing feature allows you to play at a much faster pace than you would at traditional bingo, which adds an extra layer of excitement to the games. We recommend every Chumba player give this a try.
Chumba Casino Purchase Options
Playing games at Chumba casino is totally free, using Gold Coins or Sweeps Coins. However, if you wish, you can purchase additional Gold Coins, which often come with some FREE Sweeps Coins.
Making purchases on Chumba Casino is extremely straightforward, and works just like paying for anything else online. You can choose between a variety of different payment methods, so there should be something for everyone.
You can buy Gold Coins starting from as little as just $1.
Below are the accepted methods:
Credit Cards (Visa / MasterCard / American Express)
Debit Cards
ACH Transfer/ Bank Transfer
Skrill
Rapid Transfer
PayPal is not accepted at most social casinos, but there are many traditional online casinos that accept PayPal. The same can be said for eCheck casinos.
How to Redeem Prizes at Chumba Casino
At Chumba Casino, you can choose to play the games for Gold Coins or for Sweeps Coins. While Gold Coins have absolutely no real-world value, Sweeps Coins can be redeemed for cash prizes.
You need to have accumulated a minimum of 100 Sweeps Coins before you can redeem them. You can see both your Gold Coin and Sweeps Coin totals at the top of the page, and to redeem your Sweeps Coins you can click the green "Redeem" button in your account.
Chumba requires you to fulfill three steps before you can redeem your Sweeps Coins.
You'll need to provide a photo ID. A driver's license, passport or a national ID card all work.
Chumba requires proof of address, like a utility bill.
You'll need to provide a bank statement, which clearly shows that you are the owner of the bank account.
It didn't used to be the case, but Chumba Casino now directly transfers your cash prizes into your bank account. All you need to do is complete the three-step verification process above. You'll receive your 10-digit pin code which you'll use when you want to redeem prizes.
Verification might take up to 5 days, while the money should arrive in your account within 10 days.
What Is Chumba Lite?
Chumba Lite is a smaller, free-to-play mobile-only version of the casino which was launched in 2023.
Being entirely free-to-play, there is no option to make real money purchases on Chumba Lite. Users get a bonus of 1,000,000 gold coins upon registering which can be used to play any of the three slot games on offer. These coins cannot be redeemed for real cash or prizes, they can only be used within the app to play games.
Chumba Lite, as the name suggests, has a very stripped down library of games. There are just three to choose from: Gem Huntress, Lightening Nudge, and Diamond Panther.
Chumba Lite is a great option for players who just want to quickly log in and play some slots for fun.
Sign up and start playing at Chumba Casino today!