FanDuel NJ Sports Betting Site and Mobile App Review
Pros
Site and app layouts are logical and easy to navigate
Placing bets is simple and beginner-friendly
Interactive form guide which gives you all background info
Mobile app is even slicker than the website
Cons
The Betslip functionality takes up too much space on the website
The orientation of the form guide is slightly off
Best DFS Options
Since sports betting was legalized in New Jersey a ton of new online sportsbooks have popped up. After an in-depth look at all of them, our experts rate FanDuel NJ as one of the very best they've seen.
On this page, we walk you through the FanDuel NJ sports betting site and app to explain exactly what we like about it and where we think it can be improved.
Our experts put all of the site's most important features under the microscope, including:
The FanDuel NJ website and mobile sports betting app
The range of bets and sports available
Special bonuses and promotions
We'll also run through how to sign up to FanDuel NJ and the different kinds of banking options the site accepts for deposits and withdrawals.
We want to give you a comprehensive look at what FanDuel New Jersey is bringing to the table and if it sounds like the right option for you, we'll also help to set you up with the best welcome bonus available.
FanDuel Sportsbook NJ Video Review
FanDuel NJ at a Glance
Legal sports betting was a long time coming to New Jersey. The state played a key role in the US Supreme Court repealing the federal sports betting ban in May of 2018.
New Jersey wasted no time, officially legalizing sports betting the following month. It took FanDuel another couple of months before it launched its New Jersey online sportsbook in early September 2018.
Here are some of the most important things to know about FanDuel NJ:
FanDuel has a wide range of sports available to bet on, along with an extremely comprehensive range of bets.
The site operates in partnership with two casinos in New Jersey which both feature physical sportsbooks: The Golden Nugget in Atlantic City and the New Meadowlands Racetrack in East Rutherford.
FanDuel NJ is licensed and regulated by the New Jersey Division of Gaming Enforcement.
In order to place a bet using FanDuel NJ, you must be physically located in New Jersey.
FanDuel is owned by Paddy Power Betfair, which also owns some of the most popular sportsbooks in Europe.
Our experts were generally very impressed with FanDuel New Jersey, which offers a complete sports betting experience. The range of betting available is massive, and we found the software to be really easy to use. Security and customer support are also top-notch.
Keep reading for a more in-depth look at the most important features of FanDuel NJ.
FanDuel NJ Software and Mobile Sports Betting App
FanDuel comes with both a website and a dedicated app for smartphones and tablets, which can be downloaded for iOS and Android from app stores.
In order to place a bet on either platform, you need to be physically located in New Jersey.
Our experts really liked both the website and the app. The website is clear and easy to use with plenty of light colors that are easy on the eyes.
We like how the site prioritizes the most popular sports at the top of the page. If you log on to bet on the big game that day it will probably be the first thing you see.
Below the popular markets, but still prominent on the page, is an A-Z of sports. You can click through them to find all the leagues or countries associated with the sport, as well as the types of bets available.
In our opinion, the site is easy to use compared to lots of the competition.
The site and app both also have an intelligent betslip feature, where you can test out singles, parlays and more before actually placing the wager.
Another feature we love is that when you click through to an individual game in a major sport, a small interactive guide pops up to provide stats and useful info on each team.
Throw in easy-to-access enhanced betting, live betting, and special betting guides and FanDuel might be our favorite platform in New Jersey. Find more NJ sports betting apps.
Software and App Highlights
The site and app layouts are logical and easy to navigate with plenty of subheadings to keep things organized.
Placing bets is simple and beginner-friendly.
We love the interactive form guide which gives you all background info before you place your bet.
The mobile app is probably even slicker than the website.
Things to Improve
The functionality of the Betslip is great, but in our opinion, it takes up too much space on the website and could be more concise.
Similarly, while we love the form guide, its orientation was a little off on the website as it appeared to obscure some of the text behind. It works better on the app with touch-screen interaction.
Bonuses and Deals at FanDuel NJ
Generally speaking, the best online sportsbooks offer lots of bonuses and offers to entice new members to join and keep existing members interested. FanDuel NJ is no exception.
We liked the variety of promotions and deals that are happening all the time on FanDuel.
The bonuses on offer often change regularly, but here we have included a sample of the offers you can expect if you sign up with FanDuel New Jersey.
$500 Risk-Free Bet
This is FanDuel NJ's welcome bonus for new members. If you lose the first bet that you place the sportsbook will refund you up to $500. If you win the bet, you don't receive any bonus. There are a few conditions:
The refund comes in the form of site credit, and can not be withdrawn.
In order to access any winnings generated from the bonus bet, you must first place other bets (using your own funds) the same value as your winnings from the free bet.
So, if you received a $50 free bet which you won and turned into $200, you would need to bet $200 of your own money before you could withdraw the $200 from the free bet.
Money-Back Offers
These tend to change regularly, but basically, the sportsbook gives you the chance to get your money back (in the form of a free bet) if there is a specific outcome in a given market.
For example, you get your money back if the NHL team you bet on loses in overtime, or money back if a certain player scores the last touchdown in NFL, or money back if three out of your four teams win in an NBA parlay.
Daily Odds Boost
Every day FanDuel NJ picks special bets and offers them with enhanced odds. Often they are parlays or prop bets. These are generally good value and therefore come with a maximum allowed bet.
Kinds of Bets and Odds
One of the key questions to ask when reviewing a sportsbook is what kind of bets are on offer.
While the number of sports available to bet on is obviously important, only the best sportsbooks combine lots of sports with a deep range of bets for each one.
We are happy to report that FanDuel NJ succeeds in this area.
Here are the things that jumped out at us when looking at the bets and odds on FanDuel:
The most popular bets are covered and displayed prominently for each sport.
The variety of bets, especially prop bets, on the major sports is among the best we have seen.
Since FanDuel NJ is associated with Betfair, a big name in the European market, there is an impressive number of markets for European sports too.
FanDuel NJ consistently has enhanced odds and special bets available for a range of sports.
The odds are competitive with the other top sportsbooks in New Jersey.
Let's take a closer look at some of the main kinds of bets you can expect to see at FanDuel New Jersey.
Popular Bets
The majority of bets placed with any sportsbook tend to be from a couple of wagers – the likes of moneyline bets, point spreads and totals.
FanDuel NJ knows this and makes sure that these bets are the first things you see when you navigate to a specific sport. Because the site is well organized, it's easy to navigate to other kinds of betting, but the most popular bets are front and center.
Live Betting
FanDuel NJ's live betting section is great. A red icon on the home page lets you know how many live games are available to bet on at that moment.
When you click on the live section, all the live games are clearly displayed. Live betting is super fun and can be more chaotic than regular betting, but FanDuel's simple layout makes it easy to navigate and understand.
We also loved the range of prop bets available on the live games. Some sportsbooks focus on simple bets for their live betting, but FanDuel has a wide range of props available while play is going on.
Prop Bets
This could be FanDuel NJ's strongest asset. Our experts loved the range of props available in virtually every sport.
The list is endless: you have the option to bet on the timing of scores, rushing yards in football, players' rebounds, assists or three-pointers in basketball, players against the field in golf and many more.
Having interesting props available can add a lot of fun to the betting experience and FanDuel NJ has one of the widest selections we've seen anywhere.
Other Betting Options
FanDuel NJ also has all plenty of futures available for each sport. Parlays, teasers, and other multi-bet options are available and built into the Betslip feature.
If you're looking for a sportsbook which allows you to really dig into the more technical and strategic side of sports betting, FanDuel ticks that box.
The Odds Boost section on the homepage, where FanDuel chooses a variety of bets to receive enhanced odds, is also a great extra.
Sports You Can Bet on at FanDuel NJ
Our experts were satisfied with the number of sports available. Chances are, whatever sport you want to bet on will be covered.
As well as the major leagues like NFL, NBA, MLB and NHL, the sportsbook covers European and international sports, minor leagues and college sports.
The list of sports available tends to change slightly all the time, but here is a comprehensive list of sports available in FanDuel NJ:
NFL Football
NCAA Football
NBA Basketball
NCAA Basketball
Minor and Euroleague Basketball
NHL Hockey
NCAA Hockey
MLB Baseball
NCAA Baseball
Australian Rules
Boxing
Darts
Golf
MMA
Motor Racing
Rugby
Soccer (MLS, Premier League, Champions League, La Liga, international and more)
Tennis
You can expect that list to be updated when major competitions in other sports roll around, like the Olympics for example. FanDuel NJ also offers markets on non-sporting entertainment, such as Oscar winners.
Options for Deposits and Withdrawals
Using fully legal and licensed sportsbooks means that you can carry out all your transactions with way more safety and convenience compared to the offshore sites that were popular in the past.
Our experts were impressed with the range of options for depositing and withdrawing funds with FanDuel NJ. We found it to be competitive with other top sportsbooks in New Jersey.
Here is a full list of all the accepted banking methods:
Deposit Options
ACH Payments Bank Transfer
FanDuel Prepaid Card
Online Transfer
Wire Transfer
Check or Money Order by mail
PayNearMe – deposit using cash at 7-Eleven convenience stores in New Jersey
Deposit with cash at the Golden Nugget, Atlantic City or Meadowlands Racetrack, East Rutherford
Withdrawal Options
ACH Payments Bank Transfer
Check by mail
FanDuel Prepaid Card
Withdraw in cash at the Golden Nugget, Atlantic City or Meadowlands Racetrack, East Rutherford
The withdrawal options are somewhat limited. For example, it would be nice if users could withdraw funds using their PayPal accounts, since they can use it to deposit.
Still, chances are there one of the options for withdrawing will suit most users.
If you're wondering how long it takes to deposit or withdraw from FanDuel NJ or what the min and max transactions are, check out the chart below:
| Method | Withdrawal Possible | Processing Time | Minimum Deposit | Maximum Deposit | Fees |
| --- | --- | --- | --- | --- | --- |
| ACH Payments Bank Transfer | Yes | Instant for deposit, 3 working days for withdrawal | $10 | n/a | No |
| Mastercard | No | Instant | $10 | No limit | Not from sportsbook |
| Visa | No | Instant | $10 | No limit | Not from sportsbook |
| FanDuel Prepaid Card | Yes | Instant for deposit, 3 working days for withdrawal | $10 | $2,000 every 24 hours | No |
| Online Transfer | No | Instant | $10 | No limit | Not from sportsbook |
| Wire Transfer | No | Up to 24 hours | $10 | No limit | Not from sportsbook |
| Check or Money Order by mail | Yes | Instant once received | $10 | No limit | Not from sportsbook |
| PayNearMe | No | Immediate for deposits | $10 | $500 every 24 hours | Yes |
| Cash at Casino | Yes | Instant | $10 | No limit at Golden Nugget, $50,000 at Meadowlands | No |
| PayPal | No | Instant | $10 | n/a | Not from sportsbook |
Signup and Registration
It's in the interest of the online sportsbooks to make the signup process and quick and easy as possible.
Our experts found that signing up to FanDuel was a straightforward process. Everything went exactly as we hoped during our tests.
Remember that while you can sign up anywhere, in order to place a bet using FanDuel you need to be physically located in New Jersey. If you have an existing FanDuel fantasy sports account, you can use that to log in.
In order to get the best welcome bonus available, use our link to sign up. Then, follow these easy steps:
On the homepage of the website or app, click "Join Now".
On the first screen, you will need to put in your personal details, including your name, date of birth and email address.
Next choose a username and password, along with two security questions. Make sure you choose things that you will remember, and that are unique to you.
Once you click "Continue", you will need to put in your address, phone number, and four digits from your SSN. These details are to confirm your identity. Remember that all of this data is private and protected.
On this screen you also have the option to include a Promo Code to claim your bonus, so make sure to check our bonus details before you sign up.
Finally, check the boxes to confirm your information and agree to terms and conditions. When you have done that, click "Create Account" and you're good to go.
Once your account has been creating, you will be free to deposit funds using one of the methods we have already looked at above. Then you're ready to start betting.
Security and Gaming Licence
FanDuel New Jersey is fully regulated by the New Jersey Division of Gaming Enforcement, so you can always be confident that your funds and information are 100% secure.
The New Jersey Division of Gaming Enforcement was charged with overseeing all legal sportsbooks in the Garden State when sports betting was legalized in June 2018. The body holds sportsbooks in New Jersey to the highest security standards, and it ensures that its software is fair and safe to use.
Our experts were impressed with the FanDuel's security. The company has a strong reputation across the US, and we are happy to report we have no problem recommending them.
Legal sports betting means you never have to worry about using unregulated offshore sportsbooks again. To make sure your transactions and information are secure, use a licensed sportsbook like FanDuel NJ.
FanDuel NJ Customer Support
Navigating a sportsbook for the first time can be tricky and it really helps to have a dedicated customer support team available to respond to your needs.
Overall, our experts were happy with the customer support offered by FanDuel NJ.
Although FanDuel does have an FAQ page, the number of questions and articles is smaller than we'd like to see. However, the sportsbook also has a live chat option, so when our experts couldn't find what they were looking for on the FAQ page they got a fast and accurate response from an agent on the live chat.
You can also email or phone FanDuel, but we found live chat to be the most convenient option.
Things FanDuel is Doing Right
In the opinion of our experts, FanDuel is one of the very best legal sportsbooks that accepts players from New Jersey.
We suspect that having the team behind Paddy Power and Betfair, two major European sportsbooks, has a lot to do with how advanced the sportsbook is. The fact that the company has also built a successful fantasy sports service in the US doesn't hurt either.
After all of our tests, our experts have come up with some of their favorite things about FanDuel:
Both the website and the app are super easy to use. We love that the most popular sports and markets are prioritized and we found it very easy to locate whatever league or match we wanted. Of the two, the app just barely beats the website in terms of functionality
FanDuel has one of the widest ranges of bets we've come across. We loved the variety on offer, especially the props and exotics.
The range of bonuses is second to none. Some sportsbooks offer a welcome bonus and don't bother with much more but FanDuel constantly has moneyback promotions running, as well as enhanced odds. All the bonuses running are collected under the Promotions tab on the homepage.
We are big fans of the interactive form guide that pops up for games in the major sports.
Responsive live chat customer service.
Things FanDuel Could Work On
No sportsbook is 100% perfect and our experts did come across a few things that FanDuel New Jersey could improve:
The range of options for withdrawing money is comparatively small. Since everything else on the sportsbook is so comprehensive, we would like to see the number of options for how to cash out from FanDuel NJ improved.
We found that the formatting of the form guide and the Betslip could be a little off on the website, and could be improved to match the app.
The list of FAQs in the customer service section is not very comprehensive and could be improved.
While we love the range of bonuses running all the time, the welcome bonus on FanDuel is pretty average. We would like a more attractive welcome bonus, or at least remove some of the restrictive wagering requirements which affect the existing bonus.
FanDuel NJ Company History
FanDuel made its name as one of the biggest fantasy sports providers (along with DraftKings) in the US. The company was founded in 2009 and grew steadily over the years, taking advantage of confusion over the legality of paid-fantasy sports in the country.
FanDuel's big move into the world of sports betting came in May 2018, right after the Supreme Court removed the federal ban on sports betting in the US. The company was acquired by Paddy Power Betfair, one of the biggest names in European sports betting.
Following the acquisition, FanDuel was in a great place to access the fledgling US sports betting market. A FanDuel NJ live sportsbook was launched first at the Meadowlands Racetrack, and then another at the Golden Nugget.
You don't have to look far to see the influence that its parent company's European sportsbooks has had on FanDuel. Popular European sports like soccer and rugby are well covered, and the sheer range of bets available is evidence of the experience behind the company.
The Final Word on FanDuel NJ
We are big fans of FanDuel NJ. There, we've said it.
Our experts have tested all the major sportsbooks in New Jersey, and in our opinion, FanDuel is one of the very best.
We love how much there is to keep you interested. Whether it's the regular bonuses, enhanced odds or the wide range of bets, in our opinion there is more than enough to keep bettors invested in the sportsbook.
FanDuel is perfect both for casual bettors who want to stick to the most popular bets and those who really want to get stuck in with different betting strategies.
We are big fans of both the app and the website, with the app just shading it due to some minor formatting issues on the website.
The inclusion of the form guide in the software is the kind of extra touch that really makes FanDuel New Jersey stand out from its competitors.
We can really feel the influence of FanDuel's owners, who have years of experience with online sportsbooks in Europe.
Our concerns about the sportsbook are massively outweighed by the positives, but it can still improve.
More withdrawal options would certainly be nice, and perhaps the sportsbook could add more leftfield options such as PayPal, Neteller or Skrill.
Other than that, the welcome bonus is really the only time that our experts felt that FanDuel was not ahead of the competition. If FanDuel came up with a more generous, unique welcome bonus (without too many conditions and requirements) we might well be talking about the best sportsbook in New Jersey.
We are happy to award FanDuel NJ one of our highest scores, and fully recommend signing up and getting stuck into some of the bets on offer. If you decide to do so, make sure you use our links to get the best bonus available.
FAQs
Is FanDuel NJ legal to bet with?
Yes. The only requirements are that you are at least 21 years old and that you are physically in New Jersey when you place your bets. FanDuel is fully licensed and regulated.
Can you bet on mobile with FanDuel NJ?
Yes. You can download the FanDuel NJ mobile app from the website, or from app stores. It is available both on iOS and Android devices.
Do you have to be in New Jersey to bet with FanDuel NJ?
Yes. You can sign up from anywhere, but you must be physically in New Jersey to place a bet.
Does FanDuel NJ offer a no deposit bonus or free bets?
Yes. Bonuses tend to change all the time, but there is almost always a welcome bonus. FanDuel also tends to have other bonuses running all the time.
Does FanDuel NJ have good odds?
Yes. Our experts reported that the odds available on FanDuel were competitive with the other top sportsbooks in New Jersey.
FanDuel's New Partnership With Gamban Will Most Benefit Compulsive Gamblers
Gambians new partnership deal is extensive and carries boundaries with all divisions of FanDuel Group's parent company, Flutter Entertainment. …
BETTING
25 March | 10:04 | Larry Gibbs
FanDuel Announces Partnership Agreement with TNT's Kenny Smith
FanDuel selects TNT's retired NBA star Kenny Smith to be new "live" broadcast partner.
BETTING
12 March | 10:03 | Larry Gibbs
Virginia Officially Launches Online Sports Wagering with FanDuel Onboard First
FanDuel jumped competition in Virginia through a deal with Washington Football Team.
BETTING
22 January | 11:36 | Larry Gibbs

21+ | NJ, WV, PA, IN, IL, CO, IA, TN, MI, VA only | T&C apply
Great banking options
Access to fantasy sports
Beginner friendly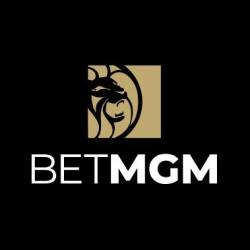 21+ | Terms and conditions apply
Parlays with enhanced odds
Impressive range of bets
$10 free bet every week

21+ NJ Only | Terms and conditions apply
Beginner friendly
$10 free on your first live bet
Fantastic odds