Borgata Sportsbook Bonus Code & Review - $100 Risk Free Bet
Borgata Sports
Borgata is a great choice for sports bettors in New Jersey. Sign up now and receive up to a $100 risk-free bet.
Pros
Simple, intelligent design - the site is very beginner friendly and both browsing and placing bets couldn't be easier.
You can stream live games right on the site.
The help button is permanently available in the toolbar, which lets you talk to a customer support agent via live chat
Cons
Casino games are sometimes advertised in the sportsbook.
A lot of features on the sportsbook require you to be logged in to see.
New Jersey is overflowing with bookies these days. Although many are international or multi-state betting companies that have deals with local casinos, plenty of iconic NJ casinos are getting in on the action by setting up their own online betting platforms too.
Step forward Borgata, the sports betting and online casino wing of the famous Borgata Hotel Casino & Spa in Atlantic City.
We wanted to see how Borgata shapes up against the competition, so we decided to have our experts conduct a full review of the betting site and sportsbook app. We'll paint a really clear picture of everything that Borgata NJ is doing well, as well as the areas we think it could be improved.
Our experts had plenty to say about every single aspect of the bookie. We go deep on the software, promo codes, banking, types of bets, customer support, and lots more.
The definitive take on the Borgata NJ online sports betting site and bookmaker app is right here.
Overall Score – 9/10
Software and Mobile App – 9.5
Bonuses and Deals – 8.5
Kinds of Bets – 9
Variety of Sports – 9
Deposits and Withdrawals – 9
Borgata Sportsbook Review New Jersey
The Borgata casino is one of the most recognizable in NJ, and Borgata is more than just the bookie. The platform shares its online space with info for the resort itself, as well as Borgata's online casino games and poker.
Despite this, you won't be too distracted if you are only interested in the sportsbook.
For the most part, everything is kept quite separate: you toggle the different sections of the site using the menu at the top of the page.
The Borgata online sportsbook became the 15th to launch in NJ when it arrived in May 2019 and also boasts a multi-functional app for mobile gambling.
Below are our main impressions about Borgata:
The range of bets and sports at Borgata is really solid. Unless you are looking for ultra-obscure sports or markets, you definitely won't be complaining.
The software is extremely well designed. It's nice and easy on the eye and very simple to use, without feeling too basic.
The welcome bonus for new customers is great, although there could be more on-running promotions.
There are loads of different payment methods.
Borgata does a lot of things really well. Although our experts did come back with a couple of things they think could be improved, as we will describe, there are certainly no glaring weaknesses in the sportsbooks.
From the software and borgata app to the promotions and banking, our experts had almost only positive things to say.
But we won't get ahead of ourselves. In the following sections, we take a deep dive into all of the above and more.
Borgata New Jersey Software and Mobile Betting App
Borgata online casino and online sportsbook are very well designed.
The company has obviously decided to focus on keeping things simple and practical. Fancy graphics and effects are all well and good, but to be honest we are much more interested in the usability of the software.
The sportsbook is divided up into different blocks, all nicely spaced out on the page and logical to navigate around. The list of sports appears on the left-hand side, the main menu is in the toolbar above, the bet slip and live media box on the right.
The bets themselves take up the most real estate in the center of the screen. Advertisements are at a minimum, which is another thing we like to see.
The site strikes a perfect balance between how much information is displayed on the screen and how much is hidden by menus. You can click into any sport to see all the competitions and games available for wagering, or click into any game to see all the markets associated with it
The most popular bets – moneylines, point spreads, and totals – tend to appear for popular sports automatically.
We love the functionality of the bet slip, which hides when it's empty and lets you build parlays by adding different bets. The little media box on the right of the page is great too. It gives you live updates from any games you have open bets on.
The same quality of the design is visible in the mobile app, which is available on almost all mobile devices.
iPhone users can find the Borgata NJ sports app by visiting the Apple App Store to download.
Android users should visit borgataonline.com/en/p/sports to download the app via the link provided for their Android devices.
Overall, both the desktop and mobile site are very well organized and enjoyable to use.
Take a look at the top sports betting mobile apps on the market.
Software and App Highlights
Simple, intelligent design – the site is very beginner-friendly and both browsing and placing bets couldn't be easier.
Clean black and white design, with occasional splashes of color.
You can stream live games right on the site.
The help button is permanently available in the toolbar, which lets you talk to a customer support agent via live chat
Things to Improve
Borgata online casino games are sometimes advertised in the sportsbook. We prefer to see the different services kept totally separate, for players who are only interested in sports wagering.
A lot of features on the site require you to be logged in to see, which is a little annoying for potential new players just browsing. This includes reading about some of the promotions and watching the live streams.
Borgata Sportsbook Bonus Codes and Promotions
You can check out all the promos Borgata is currently running by clicking on "Promotions" in the toolbar.
WSN doesn't have a special Borgata bonus code in affiliation with Borgata Online Sportsbook yet. We do have some special bonus codes in partnership with other sportsbooks so make sure you check those out.
Rest assured, no Borgata bonus code is necessary to claim the best promotions at Borgata. For a complete list of the best Borgata bonuses and promo codes available in NJ for other sportsbooks, have a look here: Best NJ Sportsbook promo codes & bonuses.
For the best bonuses in other legal states, have a look at:
Our experts were generally satisfied with the bonuses on offer at Borgata sports betting.
One pitfall we notice from betting sites with multiple functions (like combining casino games, sports betting, and poker) is that the promotions can sometimes be heavily weighted to one or another.
If you are signing up exclusively to bet on sports, 100 free spins in the Borgata online casino is not much use.
Borgata avoids this, with different welcome bonuses available depending on how you intend to play, and a limited number of different on-running promotions too.
You can filter the promotions page by each section too. Borgata also offers risk-free bet promos for new users, check out the best deals in your state.
$100 in Free Bets Welcome Bonus
We really like Borgata's sportsbook welcome bonus.
In order to qualify, you will need to place a first deposit and a real money bet worth at least $20. Once you've done so, your new account is credited with 10 x $10 free bets – whether your original $20 bet is successful or not.
This means that for a first deposit of just $20 you will have a $120 deposit match to play around with.
As always there are some terms and conditions, but nothing too concerning. You have a week to use your 10 free bets, and every bet (including the original qualifying bet) must be placed at odds of -200 or greater.
And, as usual, you won't get the value of your free bet back if you win, only the winnings.
Some people might prefer a no deposit bonus, but in our opinion for an initial investment of just $20 free play, this is a really solid welcome bonus for new customers.
On-Running Promotions
The welcome bonus is great, but on-running bonuses in the sportsbook are a little thin on the ground. One nice little feature is Borgata's new Multi-Sport Parlay Boost. Every time you add a leg to a parlay with 4 legs minimum, the casino will increase the odds by 10%.
There is also a futures promotion, where you are a given $10 free bonus cash every time you place a futures bet. However, the bonus cash can only be used on casino games.
At the risk of repeating ourselves, we much prefer when these kinds of bonuses are kept separate. If we're betting in the sportsbook, give us a bonus we can use in the sportsbook.
Obviously, it's in Borgata's interest to try and coax players into playing at both the casino and sportsbook, but this kind of bonus will definitely put some players off.
Overall Borgata is certainly not the worst culprit we have come across for this kind of thing, but we weren't thrilled that one of the few regular sportsbook bonus codes is designed to direct users to the casino.
Kinds of Bets and Odds at Borgata New Jersey
We've already mentioned that we love the design of Borgata's sportsbook. Navigating to the different parts of the site is really easy, and so is browsing through various sports.
This goes hand in hand with the betting markets themselves, which are really good.
The betting menu at Borgata is deep and varied, without being overwhelming.
Live betting is becoming more and more important in modern sports betting, and the live betting section of Borgata is excellent – particularly the live video streams.
We got our experts to summarize their main observations about the bets at Borgata:
The most popular bets are always going to be moneylines, point spreads, and totals.
When you drill down into different sports you can find loads of other bets, including a great selection of props for the most popular sporting events.
Bets are very easy to place thanks to the betslip. It just takes a couple of clicks, and you will always be able to check out how much you stand to win before placing any bet.
Borgata's odds boosts are up there with the best sportsbooks in New Jersey.
The live updates are excellent. While not every game will have a live video feed, there is always a graphic giving statistical updates.
We're going to take a look at some of the markets a little more closely next.
Popular Bets at Borgata Sportsbook
Like we said, moneylines, point spread betting and totals tend to make up 90% of all the bets booked at any sportsbook, so it's no surprise that they are the most visible.
Click into any league or sport and the first thing you'll see is a selection of these types of bets being offered.
The most popular sporting events appear first on the home screen/homepage, and you can see trending markets scrolling in a newsfeed style at the top of the screen.
Loads of people will sign up just to place simple bets like these, and Borgata makes this really easy.
Prop Betting at Borgata
Over the years prop betting has evolved from something of a novelty into a seriously technical way for players to make money from sports betting.
At Borgata, all the big games from the likes of the NFL, NBA, MLB, NHL, and Soccer will typically have loads of prop markets.
You bet on things like running yards, the number of three-pointers, half time score, disciplinary statistics, and much more.
The popularity of props is partly born out of the wealth of statistical info available these days. Although more niche sports might not have quite as many options, you should be able to bet on basically anything you can think of for the top matches in those big leagues.
If you're getting into prop betting then it helps to have a leg up, that's why we made this video guide on prop betting in order to help you get a running start on your first bets.
Futures Bets at Borgata
Borgata is fully loaded up with futures for all its sports. Futures bets are exactly what they sound like, a bet on the odds that something will or will not happen in the future. To understand future betting check out our video guide on futures betting.
Betting on stuff like the winner of the Super Bowl, the Champions League winner, NBA MVP, the winner of the Masters or Wimbledon, is really easy.
Futures are popular with both casual bettors and more high volume players alike. The futures markets are easy to find for each sport, and just like any other bet at Borgata, they are easy to add to the bet slip and place too.
Live Betting at Borgata
Our experts were extremely impressed with live betting at Borgata.
We've already mentioned the ability to stream matches live on the website, which works really well (provided you are already signed up and logged in).
Whether you are streaming a game or just checking the graphic which gives in-play updates it will appear in a little "Media" box on the right-hand side of the page – even if you navigate away from the Live section to a different part of the website.
It means you can keep an eye on your chosen game while continuing to browse at the same time.
The number of betting markets available on live games is not as large as with regular bets but it is still impressive. Live prop bets are in play, and red and green arrows appear to indicate which direction the lines are moving, which is a nice touch.
Lots of people will be using their mobiles to bet live, and all these features work great on cell phones. Just like everything at the Borgata site, we're impressed by how well designed the whole live betting platform is.
For more information on live betting and how to do it right watch our video guide on live betting.
Sports You Can Bet on at Borgata New Jersey
Our experts were happy with the range of sports available to bet on at Borgata.There are tons of betting options for the likes of the NBA, NHL, NFL, MLB and soccer from around the world, and solid options for more obscure bets too.

The list of sports is also updated regularly, depending on what is happening in the schedule.

Check out what was available when our experts conducted their review:

NFL
Australian Rules Football
Boxing
Cricket
Cycling
Darts
Formula 1
Motorsports
Rugby League
Rugby Union
Snooker
Table Tennis
Options for Deposits and Withdrawals at Borgata
Different people have different preferences when it comes to banking, so we always like to see lots of different options to make sure that everyone is covered. If you're interested in finding the fastest payout sportsbook in your state then it is worth your time to view our lists on the fastest withdrawal sportsbooks.
We were happy to find that Borgata has a good selection of methods available, with many different types of payments supported from a regular Mastercard and Visa debit card to Skrill and much more.
The full list is here:
Deposit Options
AMEX
Borgata Cage
Borgata PlayPlus
Online Bank Transfer
GAMEON Card
PayNearMe
ACH/ Instant e-Checks (VIP Preferred Program)
MasterCard (credit card)
PayPal
Visa (credit card)
Withdrawal Options
Borgata Cage
Instant e-Checks (VIP Preferred Program)
PayPal
Skrill
Borgata has lots of bases covered. Bank cards are still probably the most popular way to pay for things online, and they can be used to deposit. There is also the Borgata PlayPlus prepaid card, which is used in basically the same way.
You can transfer directly from your bank account via either online banking or Instant e-Checks, which Borgata refers to as their "VIP Preferred Program". You can also request a withdrawal via e-Check.
For those who use e-wallets, both Skrill and PayPal are supported for both deposits and withdrawals. If you want to see the other sportsbooks that use PayPal for withdrawal and deposit then check out our PayPal sportsbooks page to learn more.
Take a look at which are the sportsbooks with the fastest withdrawal as well and choose the right one for you.
Finally, for players who might be regular visitors to the Borgata casino itself at the Marina in Atlantic City, you can do all your banking in person at the cage.
Our experts were generally pretty satisfied with the terms and conditions across the board. All deposit methods are instant and have a $10 minimum. Maximum deposits and withdrawals can be set by the player in conjunction with the sportsbook.
The only thing we didn't love is the wait time for withdrawals. Every method (apart from cash at the cage) is subject to a mandatory 48-72 hour pending period, and then an additional processing period. Withdrawals via e-Checks for example can take more than a week in total to reach your account.
We'd like to see these periods shortened a little.
| | | | | | | |
| --- | --- | --- | --- | --- | --- | --- |
| Method | Deposit | Withdrawal | Processing Time | Minimum Deposit | Max Deposit | Fees |
| AMEX | Yes | No | Instant | $10 | Variable | No |
| Borgata Cage | Yes | Yes | Instant | None | None | No |
| Borgata PlayPlus | Yes | No | Instant | $10 | Variable | No |
| Online Banking | Yes | No | Instant | $10 | Variable | Not from Borgata |
| PayNearMe | Yes | No | Instant | $10 | $500 every 24 hours | Yes |
| Instant e-Checks (VIP Preferred Program) | Yes | Yes | Instant for deposits, 5-8 days for withdrawals | $10 | Variable | Not from Borgata |
| MasterCard | Yes | No | Instant | $10 | Variable | No |
| PayPal | Yes | Yes | 3-4 days | $10 | Variable | No |
| Skrill | Yes | Yes | 3-4 days | $10 | Variable | No |
| Visa | Yes | No | Instant | $10 | Variable | No |
Signup and Registration
Ideally, signing up to a sportsbook is super fast and super easy, and Borgata does well in this section.
During their tests, our experts never ran into any trouble. Everything worked as it should, and the whole process only took 2 or 3 minutes.
Once you click the "Register" button, the process is split up into four simple steps:
The first screen requires you to type in your personal details: full name, email address, and date of birth.
Next up is your user information. You'll have to create a unique user ID and password as well giving your cell phone number and four digits from your SSN. This information is used in part to verify your identity. It won't be shared with third parties, which you can read more about in Borgata's security policy.
Next up is your address. You can either enter it manually or find it using Borgata's tool.
Finally, you'll need to create two security questions and answers, confirm your age and identity, and confirm you accept the privacy policy. This final screen is also your opportunity to enter a Borgata Sportsbook Bonus Code, to claim your welcome bonus.
That's it. As we said, this is a simple and easy process. To start wagering on Borgata Online Sportsbook you have to:
Go to borgataonline.com (you must physically be in New Jersey to register online) and make the first deposit
Download the Mobile App for either iOS or Android
Place the first bet of a minimum of $20
Get ready to receive $100 in free bets after placing your first bet
Security and Gaming Licence
When sports betting was finally legalized in NJ in the summer of 2018, it absolutely transformed how people bet. Instead of having to use risky, unregulated sites hosted outside of the US, NJ residents were suddenly able to bet safely and securely from the comfort of their own home.
Our experts are happy to report that Borgata's online sportsbook is fully compliant with all the requirements for legal gambling in NJ.
The site is regulated by the New Jersey Division of Gaming Enforcement, which also independently tests the games and software at Borgata's online platform.
We also dug around to see how other users feel about the site, and the customer experience at Borgata is generally a very positive one. We have no security concerns with Borgata online.
Customer Support
We have a rule of thumb for customer support channels here at WSN. Similar to when we look at payment methods, the more resources available the better.
Borgata has a very comprehensive list of FAQs in the help section of the website, but if you don't find what you are looking for you can also email, call or contact an agent via Live Chat.
We generally prefer Live Chat, although we did have a couple of waiting issues with Borgata. Generally, we found what we were looking for in the FAQs.
Borgata also has some very useful links to promote responsible gambling in the help center, which is something we always like to see.
Things Borgata New Jersey is Doing Right
Anyone who knows a thing or two about gambling on the East Coast will know all about the Borgata Casino in Atlantic City. As much as we love to see the top international betting sites making their way into the US, it's great to see the local casinos can still put together an excellent betting platform.
Here are our highlights from the site:
Both the site and app are really well designed – simple and beginner-friendly without feeling basic or old-fashioned.
We love how Borgata does live betting. Streaming matches live – particularly being able to stream them in the media box while browsing other parts of the site – is next level.
We are big fans of the welcome offer. For a $20 investment, you basically get to make $120 worth of bets. We like to see welcome bonuses that give new members the chance to play around with the site straight away without risking much of their own money, and that's exactly what this does.
The number betting markets and list of sports is on par with any other top NJ sportsbook.
The range of banking options is very good and should cover just about everyone.
Things Borgata Sports New Jersey Could Work On
While we definitely have a positive overall impression of Borgata after our review, there are areas we think could be improved. We asked our experts to put together their definitive list of things Borgata could work on:
Borgata's platform is significantly easier to use when you have signed up and confirmed your new account information. Until then you will find parts of the site restricted and information harder to find. For example, you can't access the live streams, view banking options, or view certain promotions, and accessing the live chat takes longer. None of this matters if you are fully signed up, but it's not very user-friendly for prospective players who are just checking the site out for the first time.
We really like the welcome bonus, but the on-running promotions could definitely be improved. We also don't want to see promotions from casino games bleeding into sportsbook bonuses.
The banking experience is good overall, but it would be excellent if the remote withdrawals were speeded up a little. The pending period is not uncommon in sportsbooks, but we'd certainly prefer it not to be there.
Borgata New Jersey Company History
Borgata is one of the most recognizable names in Atlantic City gambling. Located in the marina district, the casino opened its doors in 2003 has been one of the city's centers of gambling and entertainment ever since.
Online gambling arrived in New Jersey in June 2018 following the removal of PASPA, the federal ban on sports betting that had impeded gambling in the US since it was introduced in 1992. Borgata merged with MGM in 2018 creating a strong presence for Borgata online casino and sportsbook.
NJ casinos wasted no time, with more than 15 different sportsbooks launching in the city in the next 12 months. These included both huge multinational betting companies which signed deals with local casinos and brand new platforms created by the casinos themselves.
Borgata NJ was number 15 when it launched in May 2019. The physical sportsbook, a luxury venue with a 40-foot video wall, has been open for business in Borgata since almost a year before.
The Final Word on Borgata Sportsbook New Jersey
Our experts were generally very impressed with Borgata's online sports betting platform.
We especially love the design of the platform – and that goes for both the website and mobile app. It's clean and intuitive. We found it really easy to browse, search for specific markets, and place bets.
The live betting section – with its in-play statistical updates and live video streaming – is absolutely top-notch.
Players who also want access to casino games and poker, or already play at Borgata's resort, will love how interconnected everything is. If you want to just stick to the sportsbook, Borgata does a good job of keeping it separated from the others, with one or two exceptions.
We really like the welcome bonus for new players, although we do think Borgata could get a bit more creative with bonuses for existing players. The range of sports and available betting markets is definitely competitive with the other top sportsbooks in NJ.
During our tests, we found the banking methods to work exactly as they are described, and just like the rest of the software at Borgata they are all easy to use. If the withdrawal times were speeded up a little, banking would be even better.
We're happy to recommend checking out Borgata's online sportsbook for yourself. Check out our sign up links to get hooked up with the best welcome bonus.
If you're experiencing gambling problems call 1-800-gambler and get support.
FAQs
Is Borgata NJ legal to bet with?
Yes. Playing online with Borgata NJ is totally legal as long as you are over 21 years old and physically located in New Jersey.
Can you bet on mobile with Borgata NJ?
Yes. Borgata's dedicated mobile app is available from app stores for both iOS and Android.
Do you have to be in New Jersey to bet with Borgata NJ?
Yes. You can sign up for a new account from anywhere, but in order to place a bet you must be physically located in the state of New Jersey.
Does Borgata NJ offer a no deposit bonus or free bets?
Yes. Borgata's welcome bonus sportsbook offers new players up to $100 in free bets as long as you place a first deposit and gamble $20.
Does Borgata NJ have good odds?
Yes. Our experts are happy that the odds at Borgata are comparable with the odds at other top NJ sites.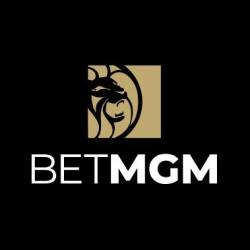 21+ | Terms and conditions apply
Boosted parlays with enhanced odds
Impressive range of bets
10 free bet every week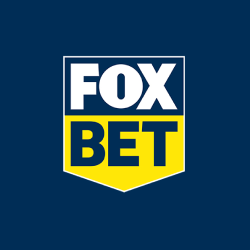 21+ NJ Only | Terms and conditions apply
Attractive odds boost feature
Great website and app design
Topbonus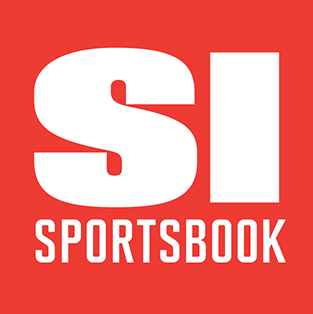 21+ CO Only | Terms and conditions apply
Beginner friendly
Fantastic odds
Promo code 7500back