There are already a growing number of options for online sports betting in New Jersey. In this section, we'll lay out all the options for online and land-based NJ sports betting.
NJ Online Sportsbooks
Here is a list of the current online sports betting options available in New Jersey, along with the physical casino they are associated with:
All of these online sportsbooks are currently live and available to bet with, provided you are physically located in New Jersey.
Read our expert NJ online sportsbook reviews to easily compare all the best options and get exclusive bonuses and promotions.
Also, if you happen to have existing accounts with any of the sportsbooks' sister companies, such as FanDuel or PokerStars, you will be able to sign into their sportsbooks and bet using the same account and money.
Since they are regulated by the New Jersey Division of Gaming Enforcement, you can be sure that your money and information are safe and secure if you choose to use any of these online sportsbooks.
The truth is, if you want to bet online in New Jersey it's always safer to choose one of the legal options and avoid unregulated offshore sites. Some bettors living in states that don't allow for legal online sports betting have turned to VPNs as a way of taking advantage of states like, New Jersey, where sports betting is legal. Sportsbooks are onto location fraudsters and are using apps like GeoGuard in order to validate the true location of sports bettors. Check out our guide to the GeoGuard app to learn how to download it and how it works.
Some of the online sportsbooks are only accessible via dedicated mobile apps, which can be downloaded directly from their websites or from app stores. Other NJ online betting sites have both an app and a website option.
Land-Based NJ Sports Betting Options
If you prefer not to use online software to bet on sports, you can simply visit any of the physical casinos and racetracks listed above and bet there with cash. You can also collect your winnings from an online bet at the physical casino that your sportsbook is partnered with.
In addition to those listed above, Tropicana Casino is another option for in-person betting, although it does not yet have an online presence. The sportsbook at Tropicana is hosted in partnership with Caesars Sportsbook.
You can expect the number of sportsbooks, both online and offline, to continue to grow in New Jersey.
TVG Horse Race Betting App
A further option for New Jersey online betting is the flourishing horse racing market. The TVG horse race betting app is available to New Jersey residents and lets them legally bet on races at over 150 tracks from around the world.
TVG is a multi-state app, currently available in 32 states across the US. Although exclusively dedicated to betting on horse racing, the app is similar to other sportsbook apps.
Different kinds of betting are possible, including singles, combos, and multi-race combos. Users can even watch the races live, directly from the app.
Just like any of the online sportsbooks mentioned already, new users can cash in on a valuable sign-up bonus so make sure you use the WSN link to take advantage of the latest offer.
How to Bet on Sports Legally in NJ
If you're a resident of New Jersey or visiting the state, there are a few main ways to place bets on your favorite sports and they're all really convenient.
The easiest and most convenient way is to use one of the online sports betting sites we covered earlier. There are lots to choose from and since there's so much competition, sites offer big bonuses and incentives such as risk-free bets and odds boosts to entice you into signing up with them.
Check out our complete guide to NJ sports betting bonuses to stay up-to-date on the latest bonuses and promotions.
If you're in New Jersey now, check out our list of recommended sites to easily compare what they offer in terms of sports, bets, odds, and bonuses.
The signup process is really simple. After you choose a site you'll have to provide some personal information, choose a username and password, and confirm that you're 21 years or older.
If you're a sports betting beginner, make sure to check out our guides to betting for tons of valuable information.
The second way to place bets is to physically go to a casino or sportsbook. There are lots of different options including the ones we listed above that are an affiliate with the online betting sites.
Going to a live sportsbook is a great experience since you can watch the games with a big group of other gamblers. The atmosphere is electric and it definitely adds a different dimension to the gambling experience.
Here is how you can bet on sports legally in NJ broken down into simple steps:
Step 1 – Choose a Sportsbook
Compare the sportsbooks and their welcome bonuses and choose your favorite one.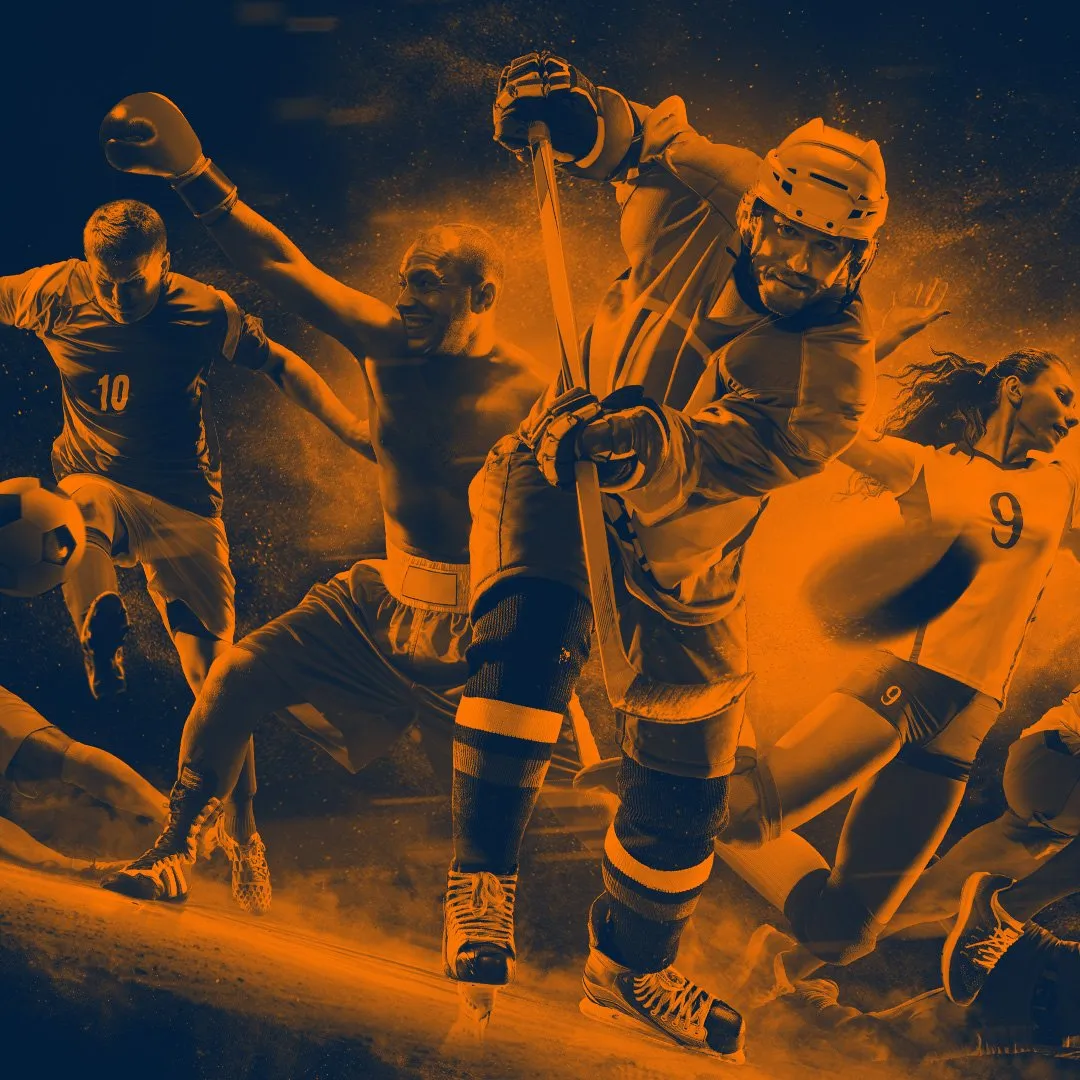 Step 2 – Sign Up with the Sportsbook
Create an account at the sportsbook site or mobile app (most sportsbooks have iOS and Android apps) by entering your personal details.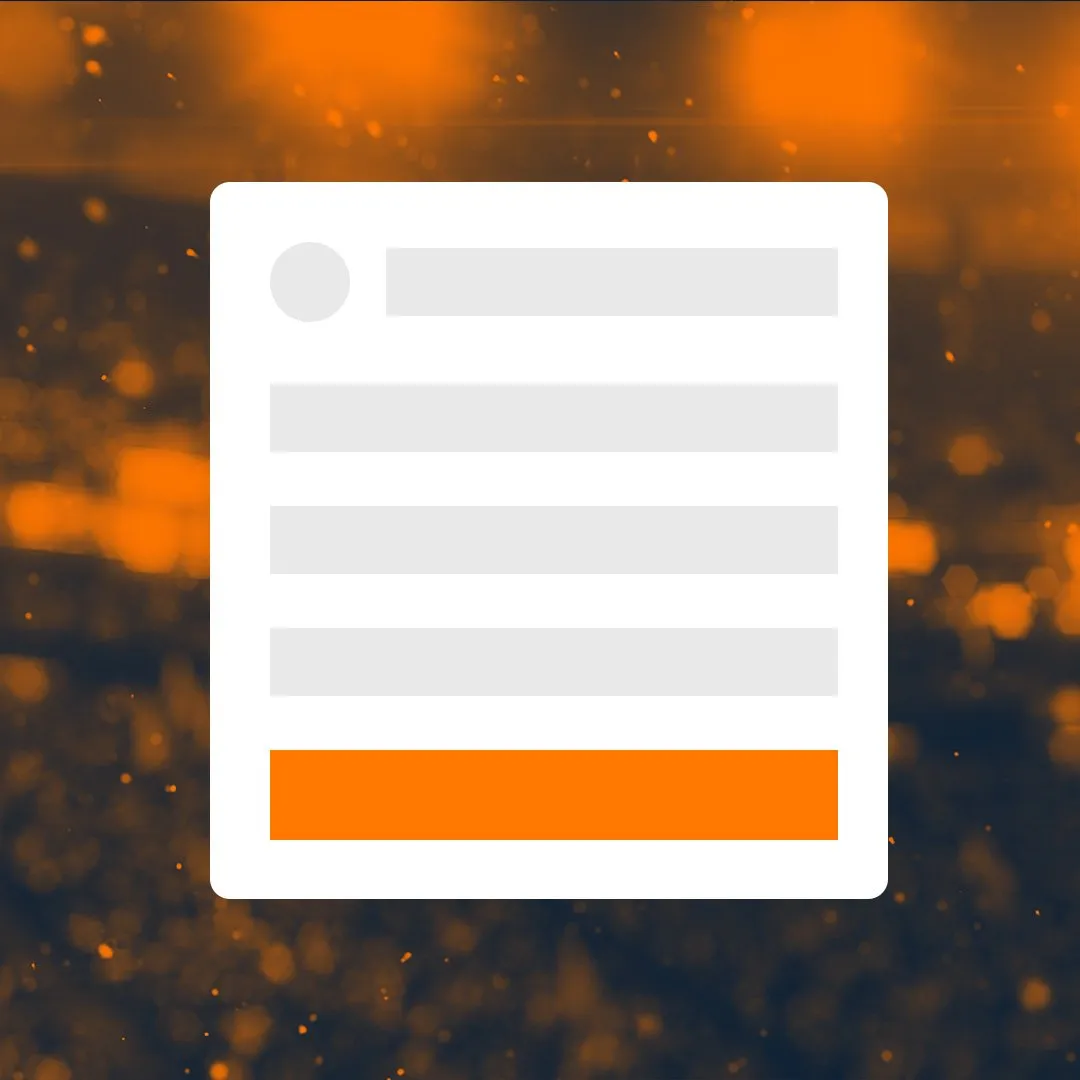 Step 3 – Deposit Money into Your Account
Choose a payment method, deposit some money on your account and claim your welcome bonus, if available.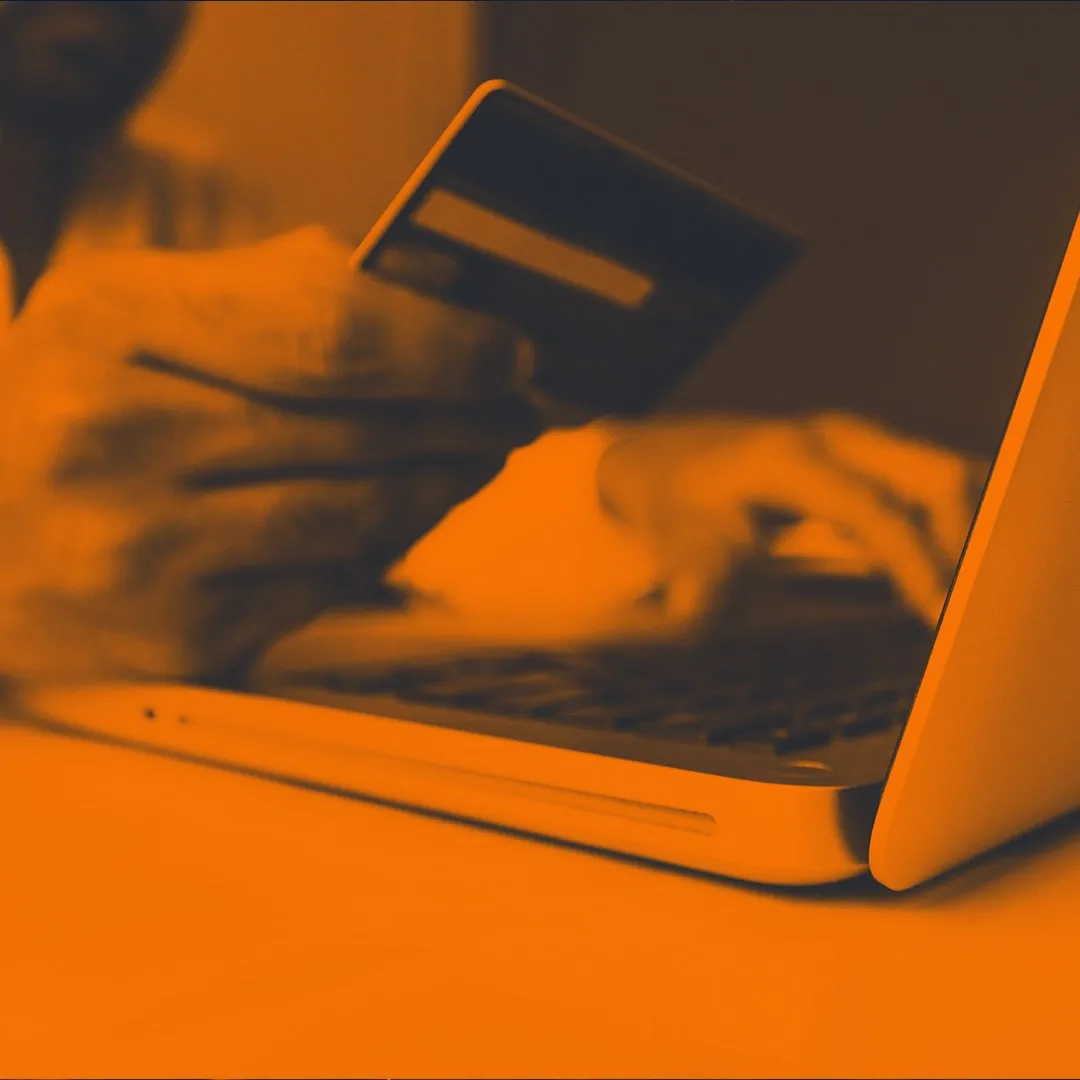 Step 4 – Bet on Your Favorite Event
After depositing money, you simply choose an event to bet on and place your bet.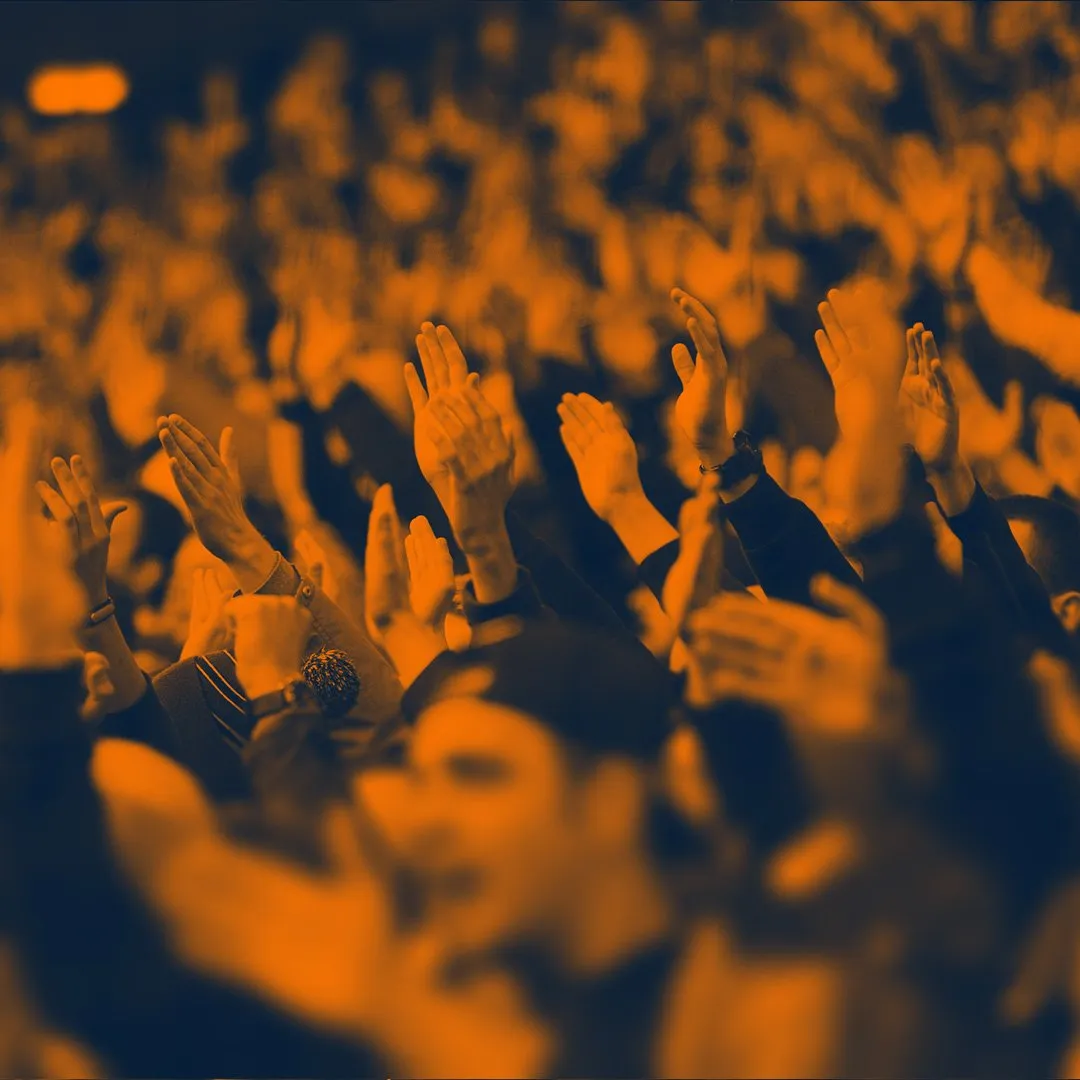 Step 5 – Withdraw Your Winnings
If you win, you can withdraw your winnings with the same payment method you used to deposit money initially.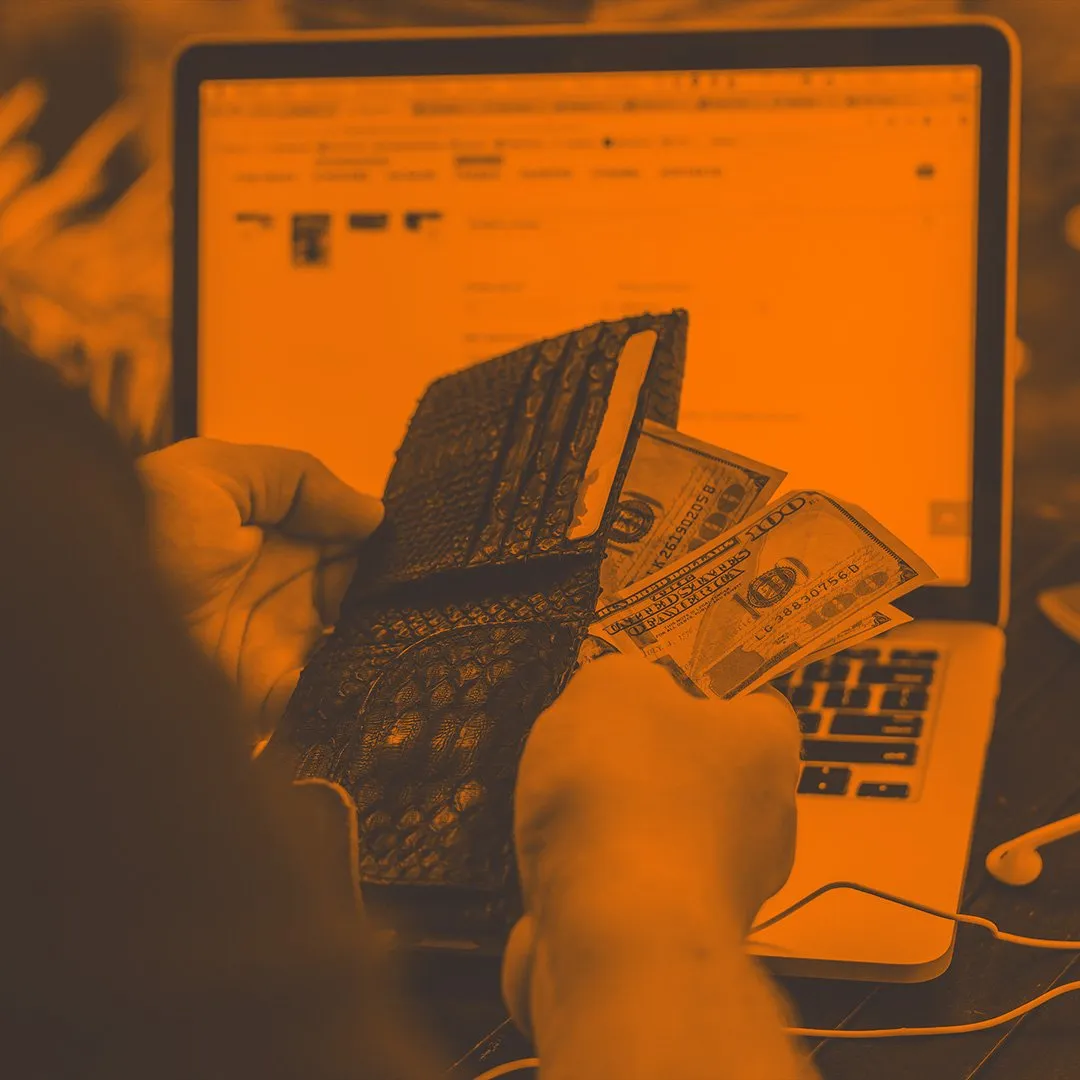 Bonuses for Signing Up at NJ Online Sportsbooks
One of the most important steps of all is to make sure you get the best bonus possible when you create your account and make your first deposit. Virtually all sportsbooks offer sign-up bonuses for new members and in a lot of cases this will be in the form of free bets, which match the amount of money that you first deposit.
Different sportsbooks have different bonuses which change regularly. To make sure you are getting the best bonus available for new members, use our signup links.
Risk-free betting promotions are among the best incentives to join a sportsbook, it pays to find a sportsbook that offers a competitive risk-free offer. Check out our guide to risk-free betting to find a sportsbook in your state.
Depositing at NJ Sports Betting Sites
Once you have an account, you will need to deposit money in order to start betting. There are a number of ways to do this, and different sportsbooks accept different payment methods. The following are all commonly accepted at most of the options we mentioned earlier:
Instant eCheck (ACH)
Cashier's Cage at the Casino
Online Banking Transfer
Prepaid Cards
Wyrz
Credit/Debit Cards
NETELLER
Skrill
PayNearMe/7-Eleven
Bank Wire Transfers
Paper Checks
These are the most common ways to deposit, but not all sportsbooks will accept them all so remember to check that your preferred method is accepted before choosing your sportsbook.
Withdrawal Options for NJ Sports Betting Sites
Withdrawing tends to have a few less options but it's still a simple process.
PayPal, Neteller, physical checks and bank transfer are all common ways to withdraw, but not Visa or Mastercard. Often it depends on the method you used to deposit money, and the wait time may be a little longer.
Of course, you can always withdraw your winnings at the physical casino associated with your sportsbook.
Here's a list of all the most commonly accepted ways of cashing out from your New Jersey online sportsbook account:
Bank transfer (ACH)
PayPal
NETELLER
Skrill
Check by mail
Cashier's cage at land-based casino
Prepaid card
Finally, once you have set up your account, deposited money, and claimed your bonus you are ready to start betting!
How to Use NJ Online Sports Betting Sites and Apps
Whichever sportsbook you choose, the online interfaces tend to be broadly similar. Chances are, you will find a list of sports at the side or top of the website, or in a drop-down menu on an app. When you click into a specific game, you will be able to see all the different kinds of bets available.
The bets will range from simple wagers like predicting who will win a game (the moneyline), or a futures bet on which team will win a whole season or championship, to more complex bets involving player statistics or the number of points scored in the game.
Check out our easy to use sports betting guides for more information.
When you click on a specific kind of bet, generally a "bet slip" feature will open up on your app or sportsbook. Your betting slip lets you keep track of all your wagers and also lets you enter how much you want to bet to see how much you stand to win.
If you are new to betting, you should take your time exploring the site and becoming familiar with the structure before placing your bets.
When you are ready to bet, you should be able to click "place bet" on your betslip, and wait to see if you win.
Rules and Laws for New Jersey Sports Betting
In May 2018, the Supreme Court of the United States made a decision that has transformed American sports gambling. By repealing the Professional and Amateur Sports Protection Act (PASPA), SCOTUS opened up the possibility of legal sports betting for every state in the US.
New Jersey was one of the most proactive states, passing a bill on June 11th 2018 which allowed for fully legal sports betting in the state, including online sports betting.
Here is a quick rundown of the laws surrounding online betting in New Jersey:
You must be at least 21 years old to bet.
Online sportsbooks must be connected to a physical sportsbook or casino.
You can bet on professional and most college sports, but not high school sports or college sports connected with New Jersey.
You must be physically in New Jersey to place a bet online.
Sportsbooks are licensed and regulated by the New Jersey Division of Gaming Enforcement.
Since these laws came into effect, many casinos in the Garden State have been busy setting up their own sportsbooks, while others have signed deals with reputable betting websites from around the world.
Similarities and Differences in New Jersey Online Sportsbooks
All of the information above is from a general point of view, and might change slightly from sportsbook to sportsbook.
In this section, we'll take a closer look at some of the major similarities and differences you can expect depending on where you sign up.
All of the major sportsbooks have plenty in common including:
They want their sites to be as simple and familiar as possible, so they often look somewhat similar.
They are governed by the same rules and regulations and overseen by New Jersey Division of Gaming Enforcement, so your details and money are secure.
Odds and point spreads are likely to be broadly similar, but you can certainly still find value by shopping around at different sites for the best prices.
Many have dedicated online casino or online poker sites, which you sometimes gain access to by signing up.
However, there are also differences between the different sportsbooks, and you should make sure to choose one that suits you best. Some differences include:
Bonuses and promotions vary from site to site, sometimes dramatically. While virtually all sportsbooks offer some kinds of bonuses, they can take lots of different forms. Depending on what kind of betting you would like to do, one sportsbook's bonus might be especially valuable for you.
Different sites specialize in certain sports and types of bets. While all sportsbooks will cover the major sports and most popular bets, the more specialized your requirements are the more likely it is not all sportsbooks will be able to serve you. This is likely to only affect those looking for highly specific sports or bets, but double-check before signing up.
Different sites accept a different selection of deposit and withdrawal methods, as already covered.
Ultimately, sites have more similarities than differences, especially in a regulated market like New Jersey. Check out our reviews to figure out which one works best for you, and use our links to get the best bonus if you decide to sign up.
How to Place Sports Bets in Person in New Jersey
Of course, any bets that you can place online may also be placed in person at one of the casinos already mentioned.
If you are new to sports betting and would like to speak to a real person when you place your bet, you can simply go into the sportsbook and the teller will help you.
Sports betting in person is simple. If you know the bet you want to place, you can pay the teller in cash and receive a paper betting slip in return. They can also give you information about odds, or any other questions you might have.
Most sportsbooks also have dedicated computerized kiosks on site, where you don't even need to talk to a person. Instead, you will have a computer layout similar to the online sportsbook. You don't need to create an account, you can simply insert cash or pay with your credit card, place your bet on the screen, and you will be printed a bet slip.
Physical sportsbooks also usually have dedicated big-screen televisions for you to watch your bets unfold in real-time.
Betting in person is a different experience. What it lacks in the convenience of betting online from the comfort of your own home, it makes up for in the excitement of being physically in the casino, watching the sports live as you bet.
How to Gamble in New Jersey If You're From New York
With the progressive mobile sports betting laws now active in the Garden State it is now possible to place sports bets from your phone even if you are only one foot within New Jersey state lines.
This is bringing in droves of prospective bettors from neighboring states that are lagging in sports betting legislation. Check out every state in the US to here to see the legislation there.
This daily migration of sports bettors working the trip to NJ into their daily commute hasn't gone unnoticed. Sports bars near train stations and even the train stations themselves have become meeting grounds for bettors with some people even dropping mobile bets at the Newark Liberty International Airport.
With that in mind, we've compiled the best travel instructions and sports bar locations for anyone coming from New York to place bets in New Jersey.
Fastest Way to Get to NJ from NY to Place Your Bet
The below list of sports bars is compiled assuming you're traveling from Midtown Manhattan (one of the densest populated areas in NY).
7 Best Sports Betting Bars Just Inside NJ
1. The Shepherd and the Knucklehead, Hoboken
'Sheps' is a self-styled "great place to watch the game" with a full menu.
Directions:
From Midtown walk to 5th Avenue-Bryant Park Station to Times sq.
Walk to Port Authority Bus Terminal and take the 126 HOBOKEN-PATH-Exact-Fare to Willow Ave at 15th St. From there walk about 4 minutes to 'Sheps'.
Transit time: 28-44min
Address:
1313 Willow Ave
Hoboken, NJ
Hours:
Mon-Fri 3pm-2am
Sat&Sun 11am-3am
2. Madd Hatter Bar and Restaurant, Hoboken
Madd Hatter is known for its active sports scene and sometimes has sports parties and other events.
Directions:
From Midtown take the 7 from 5th Avenue-Bryant Park Station to Times sq.
Walk to Port Authority Bus Terminal and take the 126 HOBOKEN-PATH-Exact-Fare
Stop at Washington St. at 2nd st and walk 2 minutes to Madd Hatter.
Transit time: 34-38 minutes
Address:
221 Washington St, Hoboken, NJ
Hours:
Mon-Thu: 11am-2am
Fri-Sun: 11am-3am
3. The Pig & Parrot, Hoboken
With two locations in New Jersey – one in Hoboken and one in Bielle – the Pig and Parrot is home to a great selection of beers and food it also offers specials on Gameday.
Directions:
From Midtown walk to 42 St-Bryant Park Station and get on the D towards Coney Island. Ride 1 stop to 34 St-Herald Sq and switch for the PATH Journal Square Via Hoboken. Ride 5 stops to Hoboken then walk 3 minutes.
Transit time: 30-38 minutes
Address: 77 Hudson St, Hoboken, NJ
Hours: 11am-2am every day
4. The Brightside Tavern, Jersey City
Great sports venue offering a diverse array of game-day specials and live music and a big spacious bar.
Directions:
From Midtown walk to 42 St-Bryant Park Station, ride two stops to 23 St Station, switch to the PATH train for Journal Square via Hoboken and take it to Grove Street Path rains. Walk about 13 minutes to The Brightside Tavern.
Transit time: 49-60 minutes
Address: 4203, 141 Bright St, Jersey City, NJ
Hours: Mon-Thu 11:30am-12am
Fri-Sat 11:30am-2am
Sun 11am-12am
5. Grove Corner Bar, Jersey City
Old school vibe with dark wood interior and a great sports scene.
Directions:
From Midtown walk to the 42 St-Bryant Park Station and jump on the B line towards Brighton Beach. Ride to 34 St-Heral Sq and switch onto the PATH Journal Square and take it 5 stops to Grove Street Path Trains and you're about 2 minutes from Grove Corner Bar.
Transit time: 34-40 minutes
Address: 116 Newark Ave, Jersey City, NJ
Hours:
Sun-Tue 11am-3am
Wed-Sat 11am-2am
6. Wicked Wolf Tavern, Hoboken
A very active sports bar with a lot of energy and lots of events.
Directions:
From Midtown walk to 42 St-Bryant Park Station and jump on the F towards Coney Island – Sillwell Av. Take the F 2 stops to 23rd and switch to the PATH Journal Square via Hoboken. After 4 stops jump off at Hoboken and you're 4 minutes from Wicked Wolf.
Transit time: 31-38 minutes
Address: 120 Sinatra Dr, Hoboken, NJ
Hours:
Sun-Thu 11am-2am
Fri-Sat 11am-3am
7. Green Rock Tap & Grill, Hoboken
An old-school tavern with dark woods and an antique bar serving a rotating line-up of burgers and pub fare.
Directions:
From Midtown walk about 5 minutes to Times Sq-42 St Station and take the Q for Coney Island. Switch to the PATH Journal Square via Hoboken at 33rd Street station and take it to Hoboken. Get off and walk for about 3 minutes!
Transit time: 30-37 minutes
Address: 70 Hudson St, Hoboken, NJ
Hours:
Sun-Thu 11am-2am
Fri-Sat 11am-3am
For more information on the best sports bars n New Jersey (not just the ones close to Manhattan)check out our article covering the 21 best New Jersey sports bars.
8 Bus and Train Stations Just Inside NJ
If you don't have time to make it to the bar but still want to fit in a bet then you may join the hundreds of sports bettors who cross the water from Manhattan to place bets in NJ at the bus and train stations.
Here is a list of the easiest to get to stations across the water so you can go there and get back as fast as possible.

1. Lincoln Harbor Station
Light rail station and bus station
Connected to: Hudson-Bergen Light Rail, and 63, 64, 68, 156, 158, 159 bus lines.
2. Hoboken Station
Train/Light rail Station
Connected to: Gladstone Branch, Main/Bergen County Line, Meadowlands Rail Line, Hudson-Bergen Light Rail
3. Newport Station
Train/Light rail Station
Connected to: PATH Green, PATH Orange, Hudson-Bergen Light Rail
4. Exchange Place
Train Station
Connected to: PATH Green, PATH Red
5. Lemoine Ave at Bridge Plaza S
Bus Station
Connected to: 156
6. Washington Blvd at Path Station
Bus Station
Connected to: 63, 64, 68, 126
7. Newport Centre Mall
Bus Station
Connected to: 86
8. Hoboken 14th Street
Ferry Terminal
Connected to: Hoboken 14th Street Brookfield Place Terminal, Hoboken 14th Street and Midtown / W. 39th St.
Newark's Liberty International Airport
Over 11 million flyers went through Newark's Liberty International Airport in 2017 alone. With numbers like that combined with New Jersey's allowance of sports betting for anyone within the state, the airport has become an unlikely yet successful location for wagerers.
With that in mind here is s shortlist of sports bars to catch the game during your layover in Newark.
Terminal A
Ruby Tuesday: You know it, you love it, and they have TVs to catch the game on.
Terminal B
Belgian Beer Cafe: Known for its selection of premium beers.
City Point Bar: Beer, wine, cocktails, and TVs streaming your favorite sports makes this a good place to hunker down and place some bets.
McGinley's Pub: A straight up and down Irish Pub, which is debatably the best sort of atmosphere to catch the game.
Terminal C
Caps Beer Garden: A full out beer bar with an extensive international beer list and surprisingly healthy food options.
Proof Whiskey Bar: A whiskey specialty bar serving up your favorite brown liquor in shots, cocktails, or however else you want it.
NJ Online Betting Is Safe, Legal, and Convenient
Legal online sports betting is an exciting development for sports fans in New Jersey. With 10 sportsbooks currently in operation in the Garden State, and more likely to be on the way, bettors are already spoiled for choice.
We suggest checking out a few of the websites and apps that are up and running now. By signing up for multiple accounts you can take advantage of multiple bonuses, and use line shopping strategies to find the best odds and betting lines.
Remember to follow our guides for signing up and depositing money. Getting set up with an online betting account is a safe and easy process and if all else fails, each online sportsbook has a customer support department that will be happy to help guide you through the setup process.
You can read our in-depth reviews of all the top sportsbooks in New Jersey. Do your research about the similarities and differences between sportsbooks and figure out which one suits you best.
When you decide to sign up, always use our links so that you get the best welcome bonus.
Betting online is a great way to add a little extra spice to the experience of watching sports. There is no more exhilarating feeling than watching the last couple of minutes of a game, knowing you are on the verge of winning big.
Whether you are a casual sports fan looking for a new experience or a sports expert who wants to make some money from your insight, online sports betting in New Jersey has an option that's right for you. And if you want to bet on the go, check out the best sports betting apps available on the market.