Men's UFC Weight Classes
| UFC Weight Class | Minimum Weight | Maximum Weight |
| --- | --- | --- |
| Heavyweight | 205 lb (93 kg) | 265 lb (120 kg) |
| Light Heavyweight | 185 lb (83.9 kg) | 205 lb (93 kg) |
| Middleweight | 170 lb (77.1 kg) | 185 lb (83.9 kg) |
| Welterweight | 155 lb (70.3 kg) | 170 lb (77.1 kg) |
| Lightweight | 145 lb (65.8 kg) | 155 lb (70.3 kg) |
| Featherweight | 135 lb (61.2 kg) | 145 lb (65.8 kg) |
| Bantamweight | 125 lb (56.7 kg) | 135 lb (61.2 kg) |
| Flyweight | 115 lb (52.2 kg) | 125 lb (56.7kg) |
Women's UFC Weight Classes
| UFC Weight Class | Minimum Weight | Maximum Weight |
| --- | --- | --- |
| Featherweight | 135 lb (61.2 kg) | 145 lb (65.8 kg) |
| Bantamweight | 125 lb (56.7 kg) | 135 lb (61.2 kg) |
| Flyweight | 115 lb (52.2 kg) | 125 lb (56.7kg) |
| Strawweight* | No requirement | 115 lb (52.2kg) |
* The women's UFC division is split into only 4 classes: strawweight, flyweight, bantamweight, and featherweight. The strawweight class is only used in the women's division and men do not compete in it.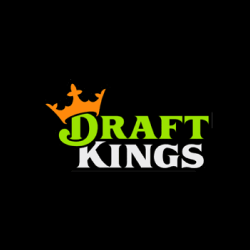 Get a Deposit Bonus up to $500!
Play fantasy MMA with DraftKings and receive up to $500 in bonus funds when you deposit.
Play Now
Play fantasy MMA with DraftKings and receive up to $500 in bonus funds when you deposit.
Introduction to UFC Weight Classes
Just like boxing, UFC is divided into different weight classes. Understanding these weight classes and which fighters compete in them is essential before you begin to bet on UFC.
Weight classes exist to level the playing field between fighters, and for the fighters' safety. Fighting within a weight class means that a fair fight (in physical terms at least) is guaranteed, and the winner will be determined by the skill of the fighter as opposed any significant physical size advantage.
This page has EVERYTHING you need to know about weight classes in UFC, and why they matter for betting.
In this ultimate guide to UFC weight classes you'll find:
The maximum and minimum allowed weight for each UFC weight class.

The history of the weight class, notable fighters from the past and present, and the current champion.

Specific tips for betting on each UFC weight class.
Keeping an eye on weight classes is essential to maximising your betting profits. If a fighter moves up to an unfamiliar class to fight his next opponent, you should be aware of it. You should know what styles of fighting are most common in each class, and the most common reasons for stoppages.
Each weight class has its own distinct qualities and the better you understand them, the more likely you are to win your bets.
Keep reading for in-depth info on every UFC weight class from heaviest to lightest.
Click here for our in-depth strategy guide for how to bet on the UFC.
UFC Weight Classes Infographic
Quick Navigation
UFC Heavyweight
Welcome to the top of the line. Fighters in the UFC's heavyweight division are the biggest and strongest in the sport.
Among other things, these seriously heavy athletes are less durable than the wiry lower-weight athletes over time, which is partly why we have seen the heavyweight title change hands so many times.
Here are the main things to know about the heavyweight class:
The minimum weight is 205lb
The maximum weight is 265lb
The current champion is Stipe Miocic
History of the UFC Heavyweight Class
Mark Coleman was the first holder of the UFC heavyweight title in 1997, before it changed hands twice in the same year, first to Maurice Smith and then Randy Couture.
Couture would go on to have a storied career in the heavyweight and light heavyweight divisions, becoming one of only six men to hold titles in two separate classes.
Couture's first reign as heavyweight champion was short-lived however. He had the title stripped when he signed with a rival MMA company.
Kevin Randleman eventually won the title and held it until 2000, when Couture was offered the chance to return to the UFC to take a shot at his previous title. Couture won by TKO in the third round to begin his second spell as heavyweight champion.
He successfully defended his belt twice in the coming year, as well as losing a fight to Josh Barnett only for the result to be overturned due to the challenger's steroid use.
Couture finally lost the title for the second time in a gruelling five-round encounter against Ricco Rodriguez at UFC 39 in 2002.
Rodriguez in turn lost the title in his first defence, to Tim Sylvia, who began a rivalry with Andrei Arlovski form Belarus at the top of the heavyweight division, with neither man able to hold onto the title for more than a couple of fights.
After losing and regaining the title from Arlovski, it was announced that Sylvia would defend his belt against Couture who was returning from retirement in a bid to regain the title for the third time.
The fight took place at UFC 68 in 2007, with Couture putting on a dominant display of both striking and wrestling. Despite his time away form the octagon, Couture won the fight by unanimous decision.
At 43 Randy Couture became the oldest UFC champion in history.
Couture defended his belt twice more before fighting Brock Lesnar at UFC 91.
Lesnar was already a star in WWE wrestling, and his move to the UFC generated a lot of hype. Despite losing his debut fight in 2007, Lesnar won his next match and earned a shot at the heavyweight title.
Lesnar beat Couture via TKO in the second round and just like that, Couture had lost the belt for the third and final time.
Lesnar's reign as heavyweight champion was badly dogged by illness and injury, leading to him defending his belt just twice between 2008 and 2010.
Lesnar's third title defence was against Mexican-American Cain Velasquez at UFC 121 in 2010. Velasquez produced a ferocious display of striking, leading to a first round TKO and a new heavyweight champion.
Velasquez was a dominant force in the division for the next five years, defending the belt three times in total as well as losing it to Junior Dos Santos in 2011 before reclaiming it.
He finally lost the title to Fabricio Werdum in 2015, who lost it in his very next fight to Stipe Miocic.
Between 2016 and 2018, Miocic set the record for the most consecutive title defences in the heavyweight division with three, beating both Dos Santos and heavily favoured Francis Ngannou along the way.
Current Champion – Stipe Miocic
Miocic took the Heavyweight title and the Performance of the Night award on August 17th, 2019 when at UFC 241 he won his match against the former Heavyweight Champion, Daniel Cormier, with a TKO.
As it sits Cormier is the most likely contender for the Heavyweight title meaning there will be a rematch style fight in our near future!
The Main Contenders in the Heavyweight Class
| | | | | | | | |
| --- | --- | --- | --- | --- | --- | --- | --- |
| Name | Country | Height | Weight | Stance | Reach | Date of Birth | Record |
| Daniel Cormier | United States | 5'11" | 235lb | Orthodox | 72" | 03/20/1979 | 22-2-0 (1 NC) |
| Francis Ngannou | Cameroon | 6'4" | 250lb | Orthodox | 83" | 09/05/1986 | 15-3-0 |
| Curtis Blaydes | United States | 6'4" | 265lb | Orthodox | 80" | 02/18/1981 | 13-2-0 (1 NC) |
| Derrick Lewis | United States | 6'3" | 260lb | Orthodox | 79" | 02/07/1985 | 21-7-0 (1 NC) |
| Junior Dos Santos | Brazil | 6'4" | 238lb | Orthodox | 77" | 01/30/1984 | 21-7-0 |
Characteristics of Heavyweight Fighters
Heavyweight fighters are the biggest and strongest in the UFC. Unsurprisingly, heavy striking is the biggest weapon for most fighters in the class.
Early stoppages are common and fights which do last a long time tend to see fighters gas out quickly as the fight goes deeper.
What Does This Mean for Betting?
Betting on early stoppages and KO/TKOs in the UFC's heavyweight division is often an effective strategy.
The fighters' sheer weight combined with the power they're throwing around means injuries are common.
When a heavyweight fighter does get injured, it can be harder for them to regain peak fitness compared with the more resilient and wiry lighter athletes. This means that fighters' injury record and recent fitness should be a major consideration for betting.
Just look at the history of the heavyweight title – of the sixteen different champions only one man has managed to defend the belt three times consecutively.
UFC Light Heavyweight
The second heaviest weight class in UFC, light heavyweight fighters often move up and down from the heavyweight class to compete in both.
Another thing we love is that there's a 20-pound difference between the max and min weights in the light heavyweight class, meaning there is still room for lots of varying styles of fighting.
Here are the main things to know about the light heavyweight UFC division:
The minimum weight is 185lb
The maximum weight is 205lb
The current champion is Jon Jones
History of the Light Heavyweight Class
The light heavyweight class had some great champions in the early years of the UFC, with Frank Shamrock the first man to hold the belt. Shamrock was champion from 1997-2000, and was considered one of the first MMA fighters to excel in a wide variety of styles.
Shamrock won the inaugural title in just 16 seconds, forcing Kevin Jackson to submit via armbar. He successfully defended his title four times, the final time in a match against Tito Ortiz.
Ortiz was perhaps the hottest prospect in MMA at the time, and had to cut weight to fight Shamrock. In an epic fight, Ortiz had the power advantage but struggled to deal with Shamrock's agility and range of kicks, eventually succumbing via TKO late in the fourth round.
After the fight, Shamrock retired from UFC and vacated the title, holding a 5-0-0 record as light heavyweight champion.
Ortiz was given another shot at the title, pitted against Wanderlei Silva for the vacant belt. Ortiz won via unanimous decision, beginning a three-year reign as champion from 2000.
Ortiz successfully defended his title five times in those three years, including against Frank's brother Ken Shamrock. This was a record for consecutive defences at the time.
Returning to defend his title after nearly a year off, Ortiz was defeated by Randy Couture. Couture briefly lost his title in controversial circumstances to Vitor Belfort, after the Brazilian's glove caused a cut to open in Couture's eye.
A re-match was quickly arranged, and Couture retained his title via doctor stoppage in the third round.
Couture suffered the first KO in his UFC career when defending his belt against Chuck Liddell. Couture had previously defeated Liddell via submission in a fight for an interim title in 2002, but the rematch in 2005 Liddell's striking power proved too much for Couture.
Liddell successfully defended his title four times between 2005 and 2007, including in rematches against Couture and Ortiz.
He finally lost his title to Quinton Jackson in 2007, who held onto the title for one year. In the next 2 years, the light heavyweight title changed owner no fewer than 5 times, with a competitive division which no one athlete could truly dominate.
That changed when the champion in 2011, Mauricio Rua took on Jon Jones for the title at UFC 128.
In a dominant display of his trademark creative and acrobatic striking, Jones KO'd Rua with a knee midway through the third round, becoming the youngest ever UFC champion at 23.
Jones became a sensation, the biggest American star of the UFC and earned an international sponsorship deal with Nike.
Jones' style is characterized by his innovative striking, while also making the most of his height and super long reach to keep his opponents at range. A big favorite with fans, Jones utilizes devastating and physically impressive offensive moves, like spinning kicks.
Despite his at times unorthodox striking, Jones is also an extremely competent wrestler and a versatile fighter. Of his 13 victorious title fights, 6 were judges' decisions, 4 were KO/TKOs and 3 were submissions.
However, Jones' reign as the top light heavyweight fighter was marred by controversy outside of the octagon.
By defeating Daniel Cormier in a title defence at UFC 182, Jones had defended his belt 8 times. However, soon after the fight Jones tested positive for cocaine before being arrested for an alleged hit and run incident in Albuquerque, New Mexico.
Jones was suspended by UFC and his title was stripped, allowing Cormier to fight Anthony Johnson for the title at UFC 187 in 2015. Cormier submitted Johnson in the third round to become the new light heavyweight champion – the first new champion in four years.
Cormier successfully defended his belt twice, first against Alexander Gustafsson and then in a rematch against Johnson.
Meanwhile, Jones returned from suspension and defeated Ovince Saint Preux in 2016 for an interim title, before receiving a second suspension for doping violations.
Finally, he returned again to face Cormier in a grudge match for the title in 2017 at UFC 214. After a close fight, Jones connected with a high kick to the head in the third round, leading to a TKO victory.
However, Jones again failed a doping test, testing positive for an anabolic steroid, and once again his title was stripped.
Jones was faced with yet another suspension. Meanwhile, Cormier was declared the light heavyweight champion, but opted not to defend his belt and instead moving back to the heavyweight division.
Current Champion – Jon Jones
Finally, after another year of suspension, Jones returned to regain his vacant light heavyweight title again, defeating Gustafsson in a TKO.
Jones has since defended his title four times (once against Gustafsson) earning for himself a record for the most wins in UFC title fight history.
The Main Contenders in the Light Heavyweight Class
| | | | | | | | |
| --- | --- | --- | --- | --- | --- | --- | --- |
| Name | Country | Height | Weight | Stance | Reach | Date of Birth | Record |
| Dominick Reyes | United States | 6'4" | 205lb | Southpaw | 77" | 12/26/1989 | 12-1-0 |
| Thiago Santos | Brazil | 6'2" | 205lb | Orthodox | 76" | 01/07/1984 | 21-7-0 |
| Jan Blachowicz | Poland | 6'2" | 205lb | Orthodox | 78" | 02/24/1983 | 26-8-0 |
| Corey Anderson | United States | 6'3" | 205lb | Orthodox | 79" | 09/22/1989 | 14-5-0 |
| Glover Teixeira | United States | 6'2" | 205lb | Orthodox | 76" | 10/28/1979 | 17-8-6 |
Characteristics of Light Heavyweight Fighters
Heavy strikers are the order of the day in the light heavyweight class. However, when we analyze the most dominant athlete in the history of the class, Jon Jones, it is clear that a varied skill-set is still necessary to thrive in the division.
Jones has devastating power, but is also an extremely awkward fighter and capable of winning fights both via submission and points.
There is also, perhaps surprisingly, room for different body shapes in the division. For example, Cormier is 5" shorter in height and has 12" lower reach than Jones. Nevertheless, the fights between the two were by no means walk-overs, as Cormier found ways to affect Jones, even if he could not emerge victorious.
What Does This Mean for Betting?
The power of athletes in this division means that KO finishes are always a distinct possibility.
Jones' performances in this division, in contrast to the heavyweight class, show that true dominance is possible when a truly exceptional fighter has the better of the field.
While bad for competitiveness, there are still prop bets available to make money from dominant athletes. For example, many sportsbooks will allow you to bet on the number of successful titles defenses over time or how a specific fight will be decided.
UFC Middleweight
Now we're getting into some of the really heavy hitters of the UFC.
The middleweight division is home to Anderson Silva, holder of the longest run as a champion in any class and widely regarded as one of the best strikers of all time.
Although heavy striking is common, wrestling skills remain extremely important in the middleweight class.
Here are the main things to know about it:
The minimum weight is 170lb
The maximum weight is 185lb
The current champion is Israel Adesanya
History of the UFC Middleweight Class
The middleweight title had a somewhat stilted beginning due to a high turnover of middleweight fighters in the UFC.
The first title was won by Dave Menne in 2001, but he lost the title almost immediately to Murilo Bustamante. The Brazilian Bustamante successfully defended his title against Matt Lindland, before leaving the UFC in 2002 to sign for a competitor.
This left the middleweight title vacant for a couple of years, before wrestling specialist Evan Tanner won the vacant title at UFC 51 in 2005.
Tanner defended his title against Rich Franklin in the same year. In a back and forth fight the challenger gradually inflicted so much damage to the face of Tanner that the fight was stopped by the ringside doctor.
As new middleweight champion, Franklin successfully defended his belt two times, while also competing alongside Matt Hughes as a coach on UFC's reality show The Ultimate Fighter.
His third title defense was scheduled for UFC 64, in 2006, against the Brazilian challenger Anderson Silva. Silva was an up-and-coming star in UFC who was developing a reputation as a fearsome and accurate striker.
It took Silva just under three minutes in the first round to lock Franklin's head in a clinch and connect with some knee shots, breaking Franklin's nose as he fell to the canvas and causing the referee to stop the fight.
That was the start of the longest reign of a champion in UFC history. In total Silva successfully defended his belt ten times between 2006 and 2013, leading many to consider him the greatest fighter the UFC has ever seen.
Silva's greatest weapon was his striking, leading many to theorize that he could be beaten if a technically proficient opponent got him on the ground. However, Silva was also a talented wrestler, successfully defending himself when opponents forced the fight to the mat and winning a number of fights via submission, as well as TKO.
As Silva's dominance grew, he became more expressive and demonstrative during fights. In response to opponents' highly defensive strategies against him, Silva would take to lowering his hands, dancing and taunting them.
Silva's complacency led to a couple of close calls as his reign wore on. In a title defense at UFC 117, Chris Sonnen was widely considered to be leading the fight with two minutes to go of the final round, when Silva managed to lock up an armbar and force Sonnen to submit.
In his eleventh title defense, Silva faced Chris Weidman as a big favorite. Silva again began the fight with some showboating, dropping his hands and goading Weidman. As he attempted his customary dodging, however, Weidman connected with a left hook just as Silva was weaving his head. Silva was knocked out in possibly the most shocking moment in UFC history, and Weidman was the new middleweight champion.
Silva was given the chance to immediately regain his title at UFC 168. Leaving aside all traces of showboating and complacency, Silva still had trouble with Weidman's wrestling skills.
In the second round, Anderson looked to connect with a low kick, which had been an effective weapon throughout both fights. Weidman managed to take the contact on his knee, causing Silva's left fibula and tibia to snap in two, leaving his leg hanging like a sock.
The referee immediately stopped the fight, and with two of the most dramatic victories UFC has ever seen, Weidman remained the middleweight champion. Silva never truly recovered, and after testing positive for illegal substances he would go on to only ever officially win one more UFC fight
Weidman meanwhile successfully defended his belt again, against late replacement Lyoto Machida at UFC 175 and Vitor Belfort at UFC 187. In total, Weidman successfully defended the title three times in almost three years, as injuries hampered both he and the main contenders.
Weidman eventually lost his title in an epic fight against Luke Rockhold, who in turn immediately lost to Michael Bisping in a big upset. Bisping, the only British winner of a UFC belt in history, took the fight with 17 days' notice and had been submitted by Rockhold a year and half previously.
Bisping successfully defended his title once before being scheduled to fight the returning welterweight superstar Georges St-Pierre. It was four years since St-Pierre's last fight, and his return was a huge event for UFC.
In a close and bloody fight, St-Pierre gained the upper hand after connecting with a left hook in the third round and wrapping up Bisping with a rear-naked chokehold when he fell to the canvas.
Soon after becoming only the fourth UFC athlete at the time to hold titles at two separate weight classes, St-Pierre decided to retire from the sport due to recurring injuries and advancing age.
Current Middleweight Champion – Israel Adesanya
Meanwhile, Robert Whittaker of New Zealand defeated Yoel Romero for an interim middleweight title, expecting to fight for the unified title against the winner of St-Pierre and Bisping.
When St-Pierre announced he was vacating the middleweight title in December 2017, Whittaker became the undisputed middleweight champion.
The Main Contenders in the Middleweight Class
| | | | | | | | |
| --- | --- | --- | --- | --- | --- | --- | --- |
| Name | Country | Height | Weight | Stance | Reach | Date of Birth | Record |
| Robert Whittaker | New Zealand | 6'0" | 185lb | Orthodox | 73" | 12/20/1990 | 21-5-0 |
| Paulo Costa | Brazil | 6'1" | 185lb | Orthodox | 72" | 04/21/1991 | 13-0-0 |
| Jared Cannonier | United States | 511" | 185lb | Switch | 77" | 03/16/1984 | 13-4-0 |
| Yoel Romero | Cuba | 6'0" | 185lb | Southpaw | 73" | 04/30/1977 | 13-5-0 |
| Darren Till | United Kingdom | 6'0" | 185lb | Southpaw | 74" | 12/24/1992 | 18-2-1 |
Characteristics of Middleweight Fighters
Middleweight fights see the balance tip more towards boxing and striking, and slightly away from wrestling. Wrestling is still important, however, and many fighters have found success in the division by focusing on technical ground skills.
However, heavy strikers like Anderson Silva tend to dominate the division.
The power of the fighters tends to make for some particularly brutal fights, with early stoppages always a distinct possibility.
What Does This Mean for Betting?
When the middleweight division pairs two fighters who rely on striking as their main method of attack, you can anticipate a fight to end early.
Again, watch out for fighters who have moved up or down in weight divisions.
Fighters moving up to middleweight are likely to try to win via submission or wrestling, as they may not have the power to knock out the naturally heavier man. On the flip side, those moving down from light heavyweight will hope to overpower naturally smaller opponents with their superior striking.
The end of Anderson Silva's reign shows that we should be aware of warning signs of a fighter becoming complacent through repeated victories. Although he went into his fight against Weidman as a big favorite, Silva had been rattled in recent matches and was becoming reckless with his showboating.
Anyone who looked beyond the headline of ten consecutive title defenses may well have predicted the outcome.
UFC Welterweight
Welterweight fighters are more powerful, but still mobile enough to be very effective wrestlers. It's been a popular division in the UFC because it's been home to one of the longest title-defense streaks in the league's history.
Here are the main things to know about Welterweights:
The minimum weight is 155lb
The maximum weight is 170lb
The current champion is Kamaru Usman
History of the Welterweight Class
The welterweight title is one of the oldest in UFC, with Pat Miletich becoming the first champion in 1998. He held the title for three years and defended it four times, before eventually being submitted by the Caribbean Carlos Newton.
He soon lost the title in controversial circumstances, when the challenger Matt Hughes power slammed Newton while being choked, which lead to both men being KO'd simultaneously. Unfortunately for Newton, the ref only noticed that he was out cold, awarding the fight to Hughes.
Hughes began a long career as welterweight champion, dominating the division and successfully defending his belt five times. Hughes' combination of wrestling his opponents into awkward positions before landing powerful blows led to him being considered one of the greatest pound for pound fighters the UFC has ever seen.
Hughes eventually lost his title to BJ Penn, but the Hawaiian fighter immediately ran into contract issues with UFC, and his title was stripped before he could even defend it.
Hughes soon regained the vacant title, defeating the younger challenger Georges St-Pierre via armbar. Hughes defended his title against Frank Trigg with an impressive comeback victory, and defeated a number of other welterweight challengers in non-title fights.
A rematch with St-Pierre was scheduled for UFC 63 in 2006, but an injury to GSP led to him being replaced by BJ Penn, the only man to beat Hughes in the previous six years.
In an epic encounter, Penn looked to have an early advantage only for injuries to take their toll by the third round. Hughes gained control of the fight, raining down punches while trapping Penn underneath his body. He ultimately won the fight via TKO.
The rematch with St-Pierre eventually came at UFC 65, and this time the Canadian dispatched Hughes via a high kick to the head.
St-Pierre stumbled at his first attempt to defend the belt. In a huge shock, the big favorite took too many punches in the first round against Matt Serra at UFC 69, leading to an early TKO.
Serra was plagued by back injuries in the coming year, allowing St-Pierre to capture an interim Welterweight title and set up a unification match at UFC 83. Unlike the brawl-heavy first fight between the two, St-Pierre was able to control a more technical encounter.
St-Pierre's wrestling wore down Serra, who was too exhausted to mount a meaningful defence to St-Pierre's repeated knee strikes, leading the referee to stop the fight.
Upon regaining the welterweight title, Georges St-Pierre began one of the longest champion streaks UFC history, defeating a host of skilled challengers between 2008-2014.
The run was not without controversy, including allegations of using petroleum to grease his body in a title defense against BJ Penn. Nevertheless, the seven years he remained champion cemented St-Pierre's legacy as one of the greatest fighters in the history of the sport.
In total, St-Pierre defended his title nine consecutive times, eight of which came from judges' decisions after technically getting the better of his opponents.
In 2014, after controversially being awarded a victory against Johnny Hendricks in his last title defense, St-Pierre decided to step away from UFC, vacating his welterweight title.
Hendricks defeated Robbie Lawler for the vacant title, before losing the rematch and relinquishing the belt via split decision.
As new welterweight champion, Lawler successfully defended his title in a classic fight against Rory MacDonald at UFC 189, and then again against Carlos Condit at UFC 193.
Eventually, at UFC 201 in 2016, Lawler was knocked out in the first round by the powerful challenger Tyron Woodley.
Woodley began a three-year reign as champion, defending his belt four times.
Current Champion – Kamaru Usman
After a nine-fight winning streak, Usman squared off against then, champion Tyron Woodly, on march 2nd, 2019 winning the title.
Usman has since defended his title just once against Colby Covington, but is expected to have another match soon.
| | | | | | | | |
| --- | --- | --- | --- | --- | --- | --- | --- |
| Name | Country | Height | Weight | Stance | Reach | Date of Birth | Record |
| Gilbert Burns | Brazil/United States | 5'10" | 170lb | Orthodox | 71" | 07/20/1986 | 19-3-0 |
| Colby Covington | United States | 5'11" | 170lb | Orthodox | 72" | 02/22/1988 | 15-2-0 |
| Jorge Masvidal | United States | 5'11" | 170lb | Orthodox | 74" | 11/12/1984 | 35-13-0 |
| Leon Edwards | Jamaican-British | 6'2" | 170lb | Southpaw | 74" | 08/25/1991 | 18-3-0 |
| Tyron Woodley | United States | 5'9" | 170lb | Orthodox | 754" | 04/07/1982 | 19-5-1 |
Characteristics of Welterweight Fighters
At the welterweight class we start to see the true power of the fighters come to the fore. Watching a welterweight fight, you are equally as likely to see bodyslams and seriously damaging punches and kicks as proficient wrestling.
The division has also historically been one of the deepest, with many of the most talented fighters in UFC history fighting in it – making the dominance of Georges St-Pierre even more impressive.
What Does This Mean for Betting?
The welterweight division offers a wide diversity of fighting styles so there are lots of interesting matchups to bet on.
Since the size and body shape allows for so many different styles, it is important to consider how each fighters' strengths and weaknesses match up, perhaps more than in any other division.
St-Pierre's dominance was based largely on his submission moves and speed, but many fighters in welterweight rely on sheer punching power to secure their wins.
By studying the fighters, you can often predict a lot about how the fight will pan out.
Another lesson from the history of the welterweight division is in the importance of Injuries and other pre-fight issues. It may sound obvious, but if a fighter has been struggling in the build-up, it can play a crucial role in how fights play out.
For example, after St-Pierre won the title for the first time, he immediately lost it in a shock fight against Matt Serra, who was a huge underdog with the sportsbooks. In retrospect, many have blamed the loss on St-Pierre's personal struggles, including the death of family members, change of management and motivation issues.
Things like this should always be taken into account when betting.
UFC Lightweight
While Conor McGregor seemed invincible in the featherweight division, he definitely struggled when moving up to lightweight and beyond.
Lightweight fighters are still light enough to display genuine speed, but have enough power and weight to throw devastating blows. You can throw in the durability to withstand some very heavy hits too.
Lightweight is also the first UFC class without female competitors.
Here are the main things to know about lightweights:
The minimum weight is 145lb
The maximum weight is 155lb
The current champion is Khabib Nurmagomedov
History of the Lightweight Class
Unlike many weight classes, the lightweight division has not really been dominated by any one fighter for an extended period of time. It has however been the host of some of the most dramatic moments in UFC – both in and out of the ring.
External problems, like contracts and drug testing affected the UFC lightweight division in the early years.
The first lightweight champion was Jen Pulver, winning the inaugural title against the Caol Uno from Japan in 2001. He successfully defended his title twice in the coming years, first against Dennis Hallman and then in an epic encounter against the iconic BJ Penn.
However, Pulver soon left the UFC, abandoning his lightweight title. A 2003 tournament aimed to crown a new lightweight champion, but the results were inconclusive.
In the end, the lightweight title remained vacant until 2006 when Sean Sherk defeated Kenny Florian by unanimous decision to win the title. After one title defence, Sherk tested positive for anabolic steroid use.
Sherk, who had been due to fight BJ Penn next, had his title stripped and Penn instead fought Joe Stevenson at UFC 80 for the title. Penn won the fight via submission in the second round, becoming the new featherweight champion.
Penn began a two-year reign as champion, successfully defending his belt three times and even taking a shot at the welterweight title in between. Penn was at times a controversial competitor, cultivating a persona as a dangerous and bloodthirsty fighter.
Each of his title defences resulted in decisive wins, earning Penn a reputation as one of the most respected fighters in UFC.
He eventually lost his title in controversial fashion to Frankie Edgar, who won via unanimous decision despite many thinking Penn deserved to win. Penn earned an immediate re-match, which he also lost.
Edgar eventually matched Penn's achievement of three successful title challenges before losing his belt in 2012 to Benson Henderson, a former WEC athlete and newcomer to UFC.
Henderson also won a re-match, and became the third featherweight champion to defend his belt three times before Anthony Pettis defeated him with a first round submission at UFC 164 in 2013.
Pettis defended his belt once before losing to Rafael dos Anjos at UFC 185. Injury troubles plagued dos Anjos, and he eventually lost his belt to Eddie Alvarez.
Meanwhile, Conor McGregor had moved up to the lightweight division after remaining undefeated in the featherweight class. He was given a shot at dos Anjos' lightweight title at UFC 196, but dos Anjos had to withdraw after breaking his foot.
Nate Diaz stepped in as a last minute replacement, but due to issues making the weight at short notice, the fight went ahead at 170lb – a two-weight class jump by McGregor.
Despite being a big favorite, McGregor lost the fight at the unfamiliar class. It was his first loss in UFC history.
The rematch, again at welterweight, was the UFC's highest-selling pay-per-view event in history. McGregor won via majority decision, setting up another shot at the lightweight title, now held by Alvarez.
McGregor beat Alvarez in the second round by TKO with a dominant display of striking, in the process becoming the first UFC athlete in history to hold the title in two different weight classes simultaneously.
As McGregor's interests turned outside of UFC, inactivity led to his lightweight title being stripped in 2018 without him ever defending it.
Current Champion – Khabib Nurmagomedov
A number of fighters were scheduled to fight Khabib Nurmagomedov for the vacant title, including Max Holloway and Tony Ferguson, who both eventually had to withdraw due to injury and weight cutting issues.
Eventually, Nurmagomedov faced Al Iaquinta for the title at UFC 223, defeating him via unanimous decision.
Meanwhile, McGregor had begun to focus his attention on the UFC again, although not in the octagon. In the run-up to UFC 223 McGregor threw a handrail at a bus containing several fighters, including Nurmagomedov who McGregor had an on-running feud with.
Several fighters incurred injuries from the smashed bus, leading to various fights being rescheduled. McGregor was arrested and eventually charged with assault and criminal mischief.
All of this conveniently provided a lot of publicity for UFC 229, where Nurmagomedov was due to defend his title against the returning McGregor.
The occasion became the new record pay-per-view MMA event. Nurmagomedov eventually caused McGregor to submit in the fourth round with yet another impressive display. While the fight was McGregor's second ever loss in UFC, Nurmagomedov remained undefeated.
However, huge controversy arose again moments after the fight when Nurmagomedov jumped into the crowd to confront McGregor's entourage, and a member of the Russian's team jumped into the octagon and traded punches with McGregor.
Since then Numagomedov faced off against Poirier at UFC 242 resulting in another successfully defended title.
The Main Contenders in the Lightweight Class
| | | | | | | | |
| --- | --- | --- | --- | --- | --- | --- | --- |
| Name | Country | Height | Weight | Stance | Reach | Date of Birth | Record |
| Justin Gaethje | United States | 5'11" | 155lb | Orthodox | 70" | 11/14/1988 | 22-2-0 |
| Dustin Poirier | United States | 5'9" | 155lb | Southpaw | 72" | 01/19/1989 | 25-6-0 |
| Tony Ferguson | United States | 5'11" | 155lb | Orthodox | 76" | 02/12/1984 | 26-4-0 |
| Conor McGregor | Ireland | 5'9" | 155lb | Southpaw | 74" | 07/14/1988 | 22-4-0 |
| Dan Hooker | New Zealand | 6'0" | 155lb | Switch | 75" | 02/13/1990 | 21-8-0 |
Characteristics of Lightweight Fighters
Don't let the name fool you – lightweights are powerful fighters. The defending champion, Khabib Nurmagomedov, is a highly technical fighter, combining Soviet sambo with judo and other wrestling techniques to wear down opponents.
In contrast, some of the other top contenders in the division, like McGregor and Poirier, prefer to focus on landing heavy shots and score victories via KO/TKO.
The body shapes of lightweight fighters allow for this range of fighting options, with power and technique roughly of equal importance.
What Does This Mean for Betting?
The lightweight division offers lots of betting opportunities because it's common to see fighters with wildly varying styles and specialties. That just isn't the case in the highest and lowest weight divisions.
In the case of Nurmagomedov, who is unbeaten in the UFC, the longer his fights go on the more likely he is to emerge victorious, due to his awkward and technically superior wrestling. On the other side, if he were to lose a match it would likely be due to taking an early punch by a hard hitter, rather than being out-wrestled.
Another good lesson we can see from the history of the lightweight division is to pay close attention to athletes moving weight categories. Conor McGregor dominated the flyweight class due in large part to the power of his punches, especially his left hand.
In the fights he has subsequently lost, against Diaz at 170lb and Khabib at 155lb he has arguably been able to land the same punches a couple of times – they just don't do quite the same damage they did in the featherweight division.
In the case of McGregor's first loss against Diaz, he was a huge favorite with sportsbooks due as much to his popularity and reputation as anything else, even though he was moving up two whole weight classes. There was a lot of value to found for anyone betting against the public on that occasion.
UFC Featherweight
Featherweight has been a popular category in the UFC. Not only is it the original home of probably the biggest international superstar UFC ever produced in Conor McGregor, but it also holds the most dominant current female champion in Amanda Nunes.
The featherweight division has seen some of the most iconic moments in the history of the sport.
Here are the main things to know about the featherweight class:
The minimum weight is 135lb
The maximum weight is 145lb
The current men's champion is Alexander Volkanovski
The current women's champion is Amanda Nunes
History of the Featherweight Class
Men's UFC Featherweight
Although the most recognizable name to emerge from the featherweight division is undoubtedly the Conor McGregor, the division was in fact dominated for years by one of his opponents, and one of the best pound for pound fighters ever to fight in UFC.
Jose Aldo from Brazil became the inaugural UFC featherweight champion after the company merged with World Extreme Cagefighting in 2010. To date he has the most knockouts in history when fights from UFC and WEC are combined.
Aldo's Muay Thai striking along with his wrestling skills saw him successfully defend his featherweight title seven times between 2010 and 2015, a record for the featherweight division.
Of his seven defenses, Aldo won by unanimous decision five times, underlining his technical superiority over every other fighter in the division.
His eighth title defence was scheduled to be against Conor McGregor at UFC 189, in one of the most highly anticipated matches in UFC history. However, a month before the fight Aldo was forced to withdraw due to a rib injury.
With a hastily re-shuffled schedule, McGregor instead fought Chad Mendes for the interim featherweight title.
Conor McGregor had been steadily making a name for himself as one of the hardest punchers in the game. Of his 6 UFC wins at that point, only one had gone the distance. One clean connection from McGregor's devastating left hand was generally enough to KO his opponent.
Mendes's wrestling style was seen as something of an unknown quantity for McGregor's boxing skills.
Although McGregor's power and kicks to the body caused Mendes to tire rapidly, the Californian native still got the better of the first round, managing to take McGregor to the mat effectively.
As the second round wore on, however, Mendes was visibly breathing a lot more heavily. With mere seconds left in the round, McGregor connected with a jab combination, and continued to connect with Mendes on the ground, causing the referee to stop the match.
That result catapulted McGregor even further towards stardom and, thanks in no small part to his trash talking and promotional skills, the unification fight with Aldo became even more hotly anticipated.
McGregor spent much of the build-up to the fight taunting Aldo, which many people suggested laid the groundwork for what finally transpired at UFC 194.
Inside the first ten seconds, a fired up Aldo threw a left hook that failed to connect, and instead stepped right into McGregor's counterpunch, and crumpled to the canvas. Clearly disorientated, Aldo sustained two more hammer blows on the ground before the referee called the fight.
Arguably the biggest fight in UFC history at that point was over in a mere 13 seconds.
McGregor had been by far the biggest draw in the featherweight division for a number of years, so when he decided to move up the weight classes after he became featherweight champion, he brought a lot of the media attention with him.
He remained featherweight champion for two years, without actually defending his title. Eventually, at the end of 2016, McGregor's featherweight title was stripped from him due to inactivity.
Current Champion – Alexander Volkanovski
Volkanovski hasn't held his title for long. It was on December 14th, 2019 that he gained his title at UFC 245 against Max Holloway. He won the fight with a unanimous decision using a combination of low kicks and out striking his opponent.
Women's UFC Featherweight
The inaugural women's flyweight title fight was contested between Germaine de Randamie and Holly Holm in 2017 at UFC 208.
In a controversial fight, in which de Randamie threw some punches after the bell which hurt Holm, de Randamie was declared the winner by unanimous decision.
The controversy didn't end in the ring either, as de Randamie refused to defend her featherweight title against the challenger Cris Cyborg from Brazil, preferring to return to the bantamweight division.
Instead, Cyborg faced Tonya Evinger for the vacant title, knocking her out in the third round.
Cyborg defended her title twice in the following year, first defeating Holly Holm by unanimous decision and then knocking out Yana Kunitskaya.
Current Champion – Amanda Nunes
At UFC 232, Cybord defended her title against Amanda Nunes, who was moving up from bantamweight to challenge for the belt.
In an extremely dominant display of powerful punching, Nunes knocked Cyborg out in 51 seconds, becoming the first woman to hold titles at two different weight classes simultaneously.
The Main Contenders in the Featherweight Class
Name
Country
Height
Weight
Stance
Reach
Date of Birth
Record
Max Holloway
United States
5'11"
145lb
Orthodox
69"
12/04/1991
21-5-0
Zabit Magomedsharipov
Russia
6'1"
145lb
Orthodox
73"
03/01/1991
18-1-0
Brian Ortega
United States
5'8"
145lb
Switch
69"
02/21/1991
14-1-0
Chan Sung Jung
Korea
5'7"
145lb
Orthodox
72"
03/17/1987
16-5-0
Yair Rodriguez
Mexican
5'11"
145lb
Orthodox
71"
10/06/1992
13-2-0 (1 NC)
Women's
Amanda Nunes
Brazil
5'8"
145lb
Orthodox
69"
05/30/1998
17-4-0
Felicia Spencer
Canada
5'6"
145lb
Orthodox
68"
10/29/1990
8-1-0
Megan Anderson
Australia
6'0"
145lb
Orthodox
72"
02/11/1990
11-4-0
Characteristics of Featherweight Fighters
Featherweight fighters are light enough to have good agility and the ability to move for multiple rounds, while also heavy enough to regularly stop fights with punching power.
The men that have dominated the division, while being proficient wrestlers, are all chiefly known for their powerful striking ability: McGregor, Aldo, Holloway.
The same is true of the women, with Amanda Nunes winning her recent title through sheer punching power.
What Does This Mean for Betting on UFC Featherweight?
While fights can go the distance, early stoppages are common. When sheer power is at play, the potential for upsets is also higher since an underdog fighter may only need to land one punch to end a fight.
Another lesson that we can learn from the history of the featherweight division is the importance of recognizing when a fighter has passed their peak, or age is catching up with them.
For 5 years, Jose Aldo completely dominated the division, defending his belt seven times and remaining undefeated in UFC and WEC. However, in the seven fights since his first-round KO against McGregor, Aldo has lost four times.
UFC fighters are streaky, and once their momentum is halted and the aura of invincibility disappears it can be hard to recover.
UFC Bantamweight
Next up is Bantamweight, home of one of the current undisputed stars of UFC in Amanda Nunes, as well as a Hall of Famer in Ronda Rousey.
Men's bantamweight, on the other hand, has seen a steady stream of champions and contenders changing over the years, without anyone dominating like the women's.
Here are the main things to know about bantamweight:
The minimum weight is 125lb
The maximum weight is 135lb
The men's title is currently vacant after previous champion TJ Dillashaw failed a drug test
The current women's champion is Amanda Nunes
History of the Bantamweight Class
Bantamweight is one of the men's classes that has never had a long-term champion, with the most consecutive title defenses being two since the title was created in 2010.
When the UFC merged with World Extreme Cagefighting, Dominick Cruz faced Scott Jorgenson for the newly created bantamweight title. Cruz emerged victorious via unanimous decision, and successfully defended his title the following year against Urijah Faber.
However, a series of injuries hampered Cruz as he had to continually delay various title defenses. Eventually, he was forced to vacate the bantamweight title in 2014, and Renan Barao was promoted from interim to undisputed champion.
Barao's reign was not to last long. Although he successfully defended his unified title against Faber at UFC 169, a few months later he was beaten by T.J. Dillashaw at UFC 173.
Dillashaw was a big underdog going into the fight, and it remains one of the great upsets in UFC history.
An immediate rematch was on the cards, until Barao had health issues related to his weight cut, and had to withdraw. Dillashaw instead successfully defended his belt against Joe Soto.
The re-match with Barao eventually occurred in June 2015, and once again Dillashaw dispatched with his opponent via TKO. Dillashaw's next challenger was a familiar face in the bantamweight division.
Dominick Cruz had finally overcome his series of injuries to make his return, four years after his last title fight. In an epic five-round encounter Cruz narrowly regained his title on a split decision.
He later successfully defended it once before losing to Cody Garbrandt after more injury issues.
Garbrandt was unable to hold the title for too long, after he was knocked out by Dillashaw at UFC 217.
After successfully defending his title in a rematch, and an unsuccessful shot at the flyweight title against Henry Cejudo, Dillashaw was banned in 2019 for failing a drug test, leaving the bantamweight title open.
Women's UFC Bantamweight
In contrast to a men's weight class which has been marred by injuries and failed drug tests, the women's bantamweight division has been home to some of the most exciting and iconic champions in UFC history.
The early days of the division were all about "Rowdy" Ronda Rousey, one of the most dominant athletes and biggest stars of the UFC.
Rousey was the first female athlete UFC ever signed, and was immediately installed as the bantamweight champion on her arrival.
Rousey set about consolidating her dominance with a series of breathtaking title defences. Early in her career she favored using an armbar to force opponents to submit, a habit she carried into her first two title defences.
Later she began to utilize her sheer striking power more, relying on an early blitz to overwhelm her opponent. Indeed, her last three successful title defences were ended at 0:16, 0:14 and 0:34 respectively.
For the years that Rousey was the bantamweight champion she was not just the most dominant UFC fighter in her division, but one of the most dominant athletes in the world.
This made her eventual loss of the bantamweight title all the more dramatic.
Rousey was a huge favorite against Holly Holm at UFC 193. In contrast to her recent title defences, Rousey couldn't seem to overwhelm Holm as she had previous opponents.
Unable to get Holm to the floor, Rousey was visibly struggling to deal with her opponent's powerful striking. The fight was only Rousey's second ever to go past the first round.
When Holm connected with a kick to Rousey's head a minute into the second round, the fight was stopped and Holm was the new bantamweight champion.
Despite an incredibly impressive performance and one of the biggest upsets in UFC history, Holm was unable to defend her title, losing to Miesha Tate in her next fight.
However, Tate's time at the top was equally short, when she was defeated by Amanda Nunes at UFC 200.
Current Champion – Amanda Nunes
Since becoming bantamweight champion, Brazil's Amanda Nunes has been breaking records for women in UFC. As well as successfully defending her bantamweight title 3 times, including in Rousey's last UFC fight, Nunes became the first woman to hold titles in different weight categories when she moved up to claim the featherweight title in 2018.
Today, she is one of the pound for pound best fighters in UFC and holds two titles both the women's featherweight title and the women's bantamweight. She also holds the women's pound-for-pound top rank across all womens titles.
The Main Contenders in the Woman's Bantamweight Class
| | | | | | | | |
| --- | --- | --- | --- | --- | --- | --- | --- |
| Name | Country | Height | Weight | Stance | Reach | Date of Birth | Record |
| Garmaine de Randamie | Netherlands | 5'9" | 135lb | Orthodox | 71" | 04/24/1984 | 9-4-0 |
| Holly Holm | United States | 5'8" | 135lb | Southpaw | 69" | 10/17/1981 | 13-5-0 |
| Aspen Ladd | United States | 5'6" | 135lb | Orthodox | 66" | 03/01/1995 | 9-1-0 |
| Raquel Pennington | United States | 5'7″ | 135lb | Orthodox | 67" | 09/05/1988 | 11-9-0 |
| Julianna Pena | Venezuelan | 5'6" | 135lb | Orthodox | 69" | 08/19/1989 | 10-3-0 |
Characteristics of Bantamweight Fighters
As we start to move to heavier categories, the style of fighting shifts slightly from being predominantly wrestling based to being more mixed. Speed and agility are still very important, but with slightly higher weight more powerful styles can be effective too.
What Does This Mean for Betting?
It's less easy to predict the manner of victory. Fighters with diverse abilities can be extremely successful – for example Ronda Rousey was equally effective with heavy punches as she was with her trademark armbar.
The women's event has also historically been dominated by one fighter – first Rousey and now Nunes. Nevertheless, anyone who was able to look through the hype and identify that the power of Holly Holm would cause Rousey problems in their title fight would have made a lot of money on that bet.
UFC Flyweight
Flyweight is the lowest weight class for men, and the second-lowest class for women. One step up from strawweight, the athletes in this class are still chiefly defined by their speed, agility and technicality but with a little more power thrown in.
The minimum weight is 115lb
The maximum weight is 125lb
The current men's champion is Vacant
The current women's champion is Valentina Shevchenko
History of the Flyweight Class
In the men's event, the history of the flyweight division begins and ends with one name – Demetrious Johnson.
Johnson, or Mighty Mouse as he is commonly known, is one of the greatest fighters in UFC history and holds tons of records, including the most consecutive title defences with 11.
The flyweight title was created in 2012, with the winner of a four-man tournament at UFC 152 in Toronto to be crowned the inaugural champion. Johnson, a wrestling and take-down specialist, saw each of his fights go the distance.
In the final against John Dodson, Johnson survived a couple of scares before winning via a unanimous decision. As the new flyweight champion, Johnson began the longest dominant reign in UFC history.
Over the next 6 years Johnson successfully defended his title 11 more times against the greatest fighters in the division, including Olympic Gold Medalist Henry Cejudo and a re-match with Dodson.
Johnson is a highly technically skilled fighter, and the majority of his wins came from submission, or unanimous decision if the fight went the distance. Over these six years, Johnson showcased his prowess at a vast array of diverse styles and introduced moves that had never been seen in the UFC before.
Current Champion Men's Flyweight – VACANT
Henry Cejudo, who won a gold medal for freestyle wrestling at the 2008 Beijing Olympics, lost his first title bout against Demetrius Johnson in 2016. However, after beating some of the other top contenders in the division, Cejudo earned a re-match in April 2018, at UFC 227.
Their first fight ended in a TKO for Cejudo after some heavy punches, but at UFC 227 both fighters' wrestling skills came to the fore. In a tense and technical encounter, Cejudo was awarded the win by the judges via split decision.
Johnson's reign as Flyweight Champion was over, and so was his UFC career as he signed a contract with ONE Championship in Singapore after his fight with Cejudo. Cejudo meanwhile went on to successfully defend this title against regular bantamweight TJ Dillashaw in 2019, with an impressive display of striking.
Since then Cejudo, who demanded a higher payout and didn't receive one, has walked away and relinquished his title. As of now the title is vacant and up for grabs.
Women's Flyweight
The women's flyweight division is a recent addition to UFC, with the inaugural title match taking place in December, 2017.
Current Champion – Valentina Shevchenko
Montana was due to defend her title against Valentina Shevchenko, but ran into health problem related to making her weight. The title was stripped, and Shevchenko instead faced Joanna Jedrzejczyk who was moving up from strawweight for the vacant belt.
Since then she has defended her title three times against Katlyn Chookagain with the last matchup taking place Feb 8th, 2020 at UFC 247. Show won the match with a TKO in the third.
More recently there was a scheduled matchup against Joanne Calderwood for June 6th, 2020 but the match was postponed due to a leg injury.
The Main Contenders in the Men's Flyweight Class
| | | | | | | | |
| --- | --- | --- | --- | --- | --- | --- | --- |
| Name | Country | Height | Weight | Stance | Reach | Date of Birth | Record |
| Deiveson Figueiredo | Brazil | 5'5" | 125lb | Orthodox | 68" | 12/18/1987 | 18-1-0 |
| Joseph Benavidez | United States | 5'4" | 125lb | Southpaw | 65" | 07/31/1984 | 28-6-0 |
| Brandon Moreno | Mexico | 5'7" | 125lb | Orthodox | 70" | 12/31/1993 |  17-5-1 |
| Alexandre Pantoja | Brazil | 5'5" | 125lb | Orthodox | 70" | 04/16/1990 | 22-4-0 |
| Alex Perez | | 5'6" | 125lb | Orthodox | 65" | 03/21/1992 | 24-5-0 |
Characteristics of Flyweight Fighters
Similar to strawweight, flyweight fighters are mostly associated with speed and technical skill. The lowest weight categories are less likely to rely on sheer power, and flyweight fights are often defined by off-the-charts cardiovascular fitness and strong wrestling skills.
What Does This Mean for Betting?
While KOs and TKOs do occur in flyweight fights, submissions are typically the more common way for a fight to conclude. Fights often go the distance too, where competent technical displays are rewarded by the judges.
During his six-year reign, only two of Demetrious Johnson's fights ended via TKO, and every one of them was at least 2 minutes long.
Avoid betting on blockbuster early finishes and instead focus on how each fighters' wrestling skills match up.
UFC Strawweight
Strawweight is one of three UFC weight classes that women compete in, and the only class that is exclusively for women. It is the lightest weight class in the UFC.
The maximum weight for strawweight fighters is 115lb (52.2kg)
There is no minimum weight requirement
The current strawweight champion is Weili Zhang from China
History of the Strawweight Class
The inaugural strawweight champion was Carla Esparza when she won the first ever title in 2013. The UFC added the weight class in season 20 of The Ultimate Fighter, and signed Esparza along with 10 other fighters to compete in a tournament to determine the strawweight champion.
Esparza faced Rose Namajunas in the final. In a dominant performance, Esparza eventually made Namajunas tap out at 1:26 of the third round.
However, Esparza's reign was short lived. She lost her title a mere three months later to Joanna Jedrzejczyk, a Muay Thai kickboxing specialist from Poland.
Jedrzejczyk enjoyed a longer spell as strawweight champion, successfully defending her title five times between 2015 and 2017. At UFC 217 at Madison Square Garden, Jedrzejczyk faced a title defence against Rose Namajunas.
In her first shot at the tile since she was beaten by Esparza in the inaugural championship bout, Namajunas was considered a pretty big underdog against the undefeated champion. However, she gave a dominant display of striking which led to a first round TKO with Jedrzejczyk floored by a left hand.
Namajunas successfully defended her title in the rematch at UFC 223, which went the distance. A unanimous judges' decision saw her retain the title, before she took over a year off due to a recurring spinal injury.
In UFC 237 in Rio de Janeiro, she finally lose her title to the hometown favorite, Jessica Andrade.
Current Champion – Zhang Weili
Weili became the Strawweight Champion after defeating Jessica Andrade Aug 31, 2019 in a TKO.
She defended her title for the first time March 7th, 2020 at UFC 248 against Joanna Jędrzejczyk
Despite COVID-19 travel restrictions getting in her way to travel and defend her title in the US she was able to eventually travel there and successfully defend her title at UFC 248.
The Main Contenders in the Women's Strawweight Class
| Name | Country | Height | Weight | Stance | Reach | Date of Birth | Record |
| --- | --- | --- | --- | --- | --- | --- | --- |
| Jessica Andrade | Brazil | 5'1" | 115lb | Orthodox | 62" | 10/25/1991 | 20-7-0 |
| Rose Namajunas | United States | 5'5" | 115lb | Orthodox | 65" | 06/29/1992 | 9-4-0 |
| Tatiana Suarez | United States | 5'5" | 115lb | Southpaw | 67" | 12/19/1990 | 9-0-0 |
| Joanna Jedrzejczyk | Poland | 5'6" | 115lb | Orthodox | 65" | 08/18/1987 | 16-4-0 |
| Nina Ansaroff | United States | 5'5" | 115lb | Orthodox | 64" | 12/03/1985 | 10-6-0 |
Characteristics of Strawweight Fighters
As the lightest category, Strawweight fighters are not typically associated with great power. Rather they tend to be agile and technically skilled, not relying on sheer natural strength to beat their opponents.
There is no lower limit for strawweight fighters and, just like in all classes, fighters have been known to bulk up and fight at the category above. Recently, former strawweight champion Joanna Jedrzejczyk has shifted to 125lb flyweight.
What Does This Mean for Betting?
Strawweight is one of the younger divisions in UFC, so there is still a lot of fluctuation in terms of both fighters and statistics.
The lack of huge power and focus on wrestling and technical skills means that fights often go the distance, and early KOs are not so common. For example, in the 15 fights before she won the strawweight title, none of Jessica Andrade's fights were finished within 01:50.
These trends should be a consideration when betting on strawweight fights.
Weight Classes Not Used in UFC
UFC weight classes have a lot of crossover with classes in both boxing and other MMA companies. Two notable exceptions from UFC are:
Cruiserweight
Super Heavyweight
There are a couple of reasons for this.
One is practical – although UFC is growing, it still has a comparatively small field of athletes. Spreading a thin field across two many weight classes would harm the integrity of the contest – resulting in many mis-matches and uncompetitive fights.
In the case of cruiserweight (a class traditionally between light heavyweight and heavyweight) there simply has historically not been enough fighters around that weight to justify the class in UFC.
Furthermore, recent evidence suggests that the weight difference between light heavyweight and heavyweight is perfectly reasonable as it is – Daniel Cormier is a recent champion in both classes.
As for the lack of a super heavyweight category – one with no upper limit – the same is true, but even more so. Finding enough skilled fighters over, for example, 260lb to make a competitive field is tricky.
What would probably happen is huge men would be brought into UFC with little or no actual martial arts ability.
Safety is another concern. UFC has received criticism in the past for heavier fighters making drastic weight cuts to fight in lower classes, endangering the naturally lighter fighters. Without an upper limit, fighters on the border with heavyweight class could face physical disadvantages and serious danger against much heavier opponents.
No Weight Classes in Original UFC
In the early days of UFC, before it became a more reputable sporting institution, weight classes were yet to be introduced and rules in general were at a minimum.
In fact, UFC 1 in 1993 contained only two rules – no biting or eye-gouging (no fun!).
The very first match saw 400lb sumo wrestler Teila Tuli take on Gerard Gordeau, who came in it at just over half Tuli's weight. Despite his considerable size advantage, Tuli's lack of technical or self defence skills saw him knocked out by a kick to the head within the first 30 seconds.
Crazy scenes like this were common in the early days. In UFC 7 Marco Ruas took down Paul "The Polar Bear" Varelans despite being around 90lb lighter and 7" shorter.
There was no regulation about what fighters could wear either. In fact, in a first-round match at UFC 1 Art Jimmerson took to the ring against Royce Gracie with one boxing glove on.
As a talented boxer, Jimmerson thought it would be an advantage to have one hand gloved up.
Unsurprisingly, not only did the single glove look ridiculous, it was a complete hindrance against Gracie's polished Jiu-Jitsu and led to a first-round KO.
UFC has come a long way from its early chaotic and unpredictable days. Today, MMA is one of the fastest-growing sports in the world. Over the years, UFC has grown slicker, fairer and more professional while retaining its brutal and exciting edge.
UFC's weight classes are the heart of this professionalism. As you can see from our guide, the different classes throw up unique betting opportunities. Studying the habits of fighters within their classes, as well as the history of the class, is essential to being a winning UFC bettor.
References
Updated: 2020-07-20
UFC in 2021: Each Division's Fighter to Watch
Picking one fighter from each division, we predict who is most likely to find success in 2021 and move into the top-10 or higher of their division.
UFC
January 11
UFC on ABC: Holloway vs Kattar Predictions, Odds & Picks
Holloway vs Kattar Yas Island, Abu Dhabi on January 8, 3 PM EST. Check out the latest odds and predictions! …
UFC
January 9
UFC Year in Review: Each Division's Fighter of the Year
The UFC schedule for 2020 has come to a close and it's time to see which fighter shined above the rest in each of the UFC weight classes …
UFC
December 31
Ultimate UFC Betting Guide
May 13
NFL vs UFC: Revenue, Salaries, Viewership, Attendance and Ratings
Check out our in depth comparison between the NFL and UFC, including revenue, salaries, viewership, attendance, and ratings.
NFL
May 10