UFC Bantamweight
Next up is Bantamweight, home of one of the current undisputed stars of UFC in Amanda Nunes, as well as a Hall of Famer in Ronda Rousey.
Men's bantamweight, on the other hand, has seen a steady stream of champions and contenders changing over the years, without anyone dominating like the women's.
Here are the main things to know about bantamweight:
The minimum weight is 125lb
The maximum weight is 135lb
The men's title is currently vacant after previous champion TJ Dillashaw failed a drug test
The current women's champion is Amanda Nunes
History of the Bantamweight Class
Bantamweight is one of the men's classes that has never had a long-term champion, with the most consecutive title defenses being two since the title was created in 2010.
When the UFC merged with World Extreme Cagefighting, Dominick Cruz faced Scott Jorgenson for the newly created bantamweight title. Cruz emerged victorious via unanimous decision, and successfully defended his title the following year against Urijah Faber.
However, a series of injuries hampered Cruz as he had to continually delay various title defenses. Eventually, he was forced to vacate the bantamweight title in 2014, and Renan Barao was promoted from interim to undisputed champion.
Barao's reign was not to last long. Although he successfully defended his unified title against Faber at UFC 169, a few months later he was beaten by T.J. Dillashaw at UFC 173.
Dillashaw was a big underdog going into the fight, and it remains one of the great upsets in UFC history.
An immediate rematch was on the cards, until Barao had health issues related to his weight cut, and had to withdraw. Dillashaw instead successfully defended his belt against Joe Soto.
The re-match with Barao eventually occurred in June 2015, and once again Dillashaw dispatched with his opponent via TKO. Dillashaw's next challenger was a familiar face in the bantamweight division.
Dominick Cruz had finally overcome his series of injuries to make his return, four years after his last title fight. In an epic five-round encounter Cruz narrowly regained his title on a split decision.
He later successfully defended it once before losing to Cody Garbrandt after more injury issues.
Garbrandt was unable to hold the title for too long, after he was knocked out by Dillashaw at UFC 217.
After successfully defending his title in a rematch, and an unsuccessful shot at the flyweight title against Henry Cejudo, Dillashaw was banned in 2019 for failing a drug test, leaving the bantamweight title open.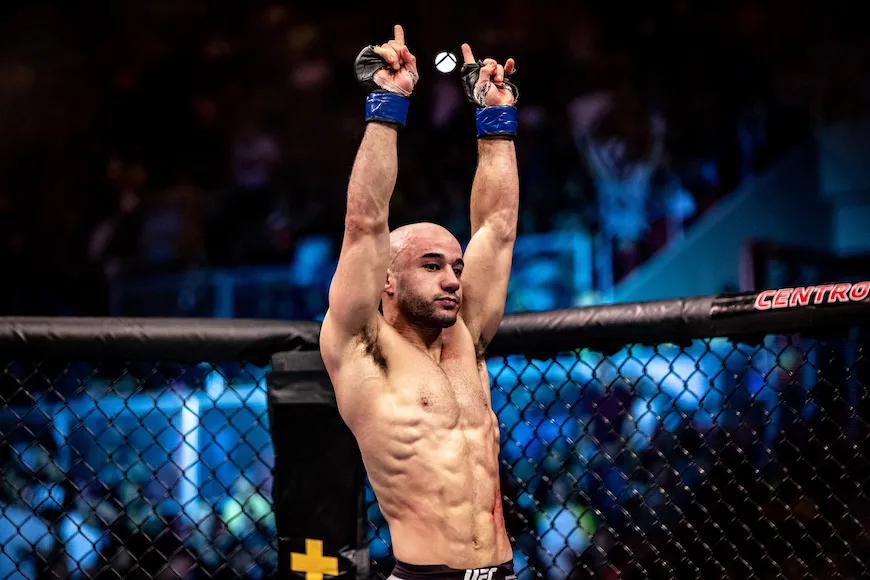 Women's UFC Bantamweight
In contrast to a men's weight class which has been marred by injuries and failed drug tests, the women's bantamweight division has been home to some of the most exciting and iconic champions in UFC history.
The early days of the division were all about "Rowdy" Ronda Rousey, one of the most dominant athletes and biggest stars of the UFC.
Rousey was the first female athlete UFC ever signed, and was immediately installed as the bantamweight champion on her arrival.
Rousey set about consolidating her dominance with a series of breathtaking title defences. Early in her career she favored using an armbar to force opponents to submit, a habit she carried into her first two title defences.
Later she began to utilize her sheer striking power more, relying on an early blitz to overwhelm her opponent. Indeed, her last three successful title defences were ended at 0:16, 0:14 and 0:34 respectively.
For the years that Rousey was the bantamweight champion she was not just the most dominant UFC fighter in her division, but one of the most dominant athletes in the world.
This made her eventual loss of the bantamweight title all the more dramatic.
Rousey was a huge favorite against Holly Holm at UFC 193. In contrast to her recent title defences, Rousey couldn't seem to overwhelm Holm as she had previous opponents.
Unable to get Holm to the floor, Rousey was visibly struggling to deal with her opponent's powerful striking. The fight was only Rousey's second ever to go past the first round.
When Holm connected with a kick to Rousey's head a minute into the second round, the fight was stopped and Holm was the new bantamweight champion.
Despite an incredibly impressive performance and one of the biggest upsets in UFC history, Holm was unable to defend her title, losing to Miesha Tate in her next fight.
However, Tate's time at the top was equally short, when she was defeated by Amanda Nunes at UFC 200.
Current Champion – Amanda Nunes
Since becoming bantamweight champion, Brazil's Amanda Nunes has been breaking records for women in UFC. As well as successfully defending her bantamweight title 3 times, including in Rousey's last UFC fight, Nunes became the first woman to hold titles in different weight categories when she moved up to claim the featherweight title in 2018.
Today, she is one of the pound for pound best fighters in UFC and holds two titles both the women's featherweight title and the women's bantamweight. She also holds the women's pound-for-pound top rank across all womens titles.
The Main Contenders in the Woman's Bantamweight Class
| | | | | | | | |
| --- | --- | --- | --- | --- | --- | --- | --- |
| Name | Country | Height | Weight | Stance | Reach | Date of Birth | Record |
| Garmaine de Randamie | Netherlands | 5'9" | 135lb | Orthodox | 71" | 04/24/1984 | 9-4-0 |
| Holly Holm | United States | 5'8" | 135lb | Southpaw | 69" | 10/17/1981 | 13-5-0 |
| Aspen Ladd | United States | 5'6" | 135lb | Orthodox | 66" | 03/01/1995 | 9-1-0 |
| Raquel Pennington | United States | 5'7″ | 135lb | Orthodox | 67" | 09/05/1988 | 11-9-0 |
| Julianna Pena | Venezuelan | 5'6" | 135lb | Orthodox | 69" | 08/19/1989 | 10-3-0 |
Characteristics of Bantamweight Fighters
As we start to move to heavier categories, the style of fighting shifts slightly from being predominantly wrestling based to being more mixed. Speed and agility are still very important, but with slightly higher weight more powerful styles can be effective too.
What Does This Mean for Betting?
It's less easy to predict the manner of victory. Fighters with diverse abilities can be extremely successful – for example Ronda Rousey was equally effective with heavy punches as she was with her trademark armbar.
The women's event has also historically been dominated by one fighter – first Rousey and now Nunes. Nevertheless, anyone who was able to look through the hype and identify that the power of Holly Holm would cause Rousey problems in their title fight would have made a lot of money on that bet.
UFC Flyweight
Flyweight is the lowest weight class for men, and the second-lowest class for women. One step up from strawweight, the athletes in this class are still chiefly defined by their speed, agility and technicality but with a little more power thrown in.
The minimum weight is 115lb
The maximum weight is 125lb
The current men's champion is Vacant
The current women's champion is Valentina Shevchenko
History of the Flyweight Class
In the men's event, the history of the flyweight division begins and ends with one name – Demetrious Johnson.
Johnson, or Mighty Mouse as he is commonly known, is one of the greatest fighters in UFC history and holds tons of records, including the most consecutive title defences with 11.
The flyweight title was created in 2012, with the winner of a four-man tournament at UFC 152 in Toronto to be crowned the inaugural champion. Johnson, a wrestling and take-down specialist, saw each of his fights go the distance.
In the final against John Dodson, Johnson survived a couple of scares before winning via a unanimous decision. As the new flyweight champion, Johnson began the longest dominant reign in UFC history.
Over the next 6 years Johnson successfully defended his title 11 more times against the greatest fighters in the division, including Olympic Gold Medalist Henry Cejudo and a re-match with Dodson.
Johnson is a highly technically skilled fighter, and the majority of his wins came from submission, or unanimous decision if the fight went the distance. Over these six years, Johnson showcased his prowess at a vast array of diverse styles and introduced moves that had never been seen in the UFC before.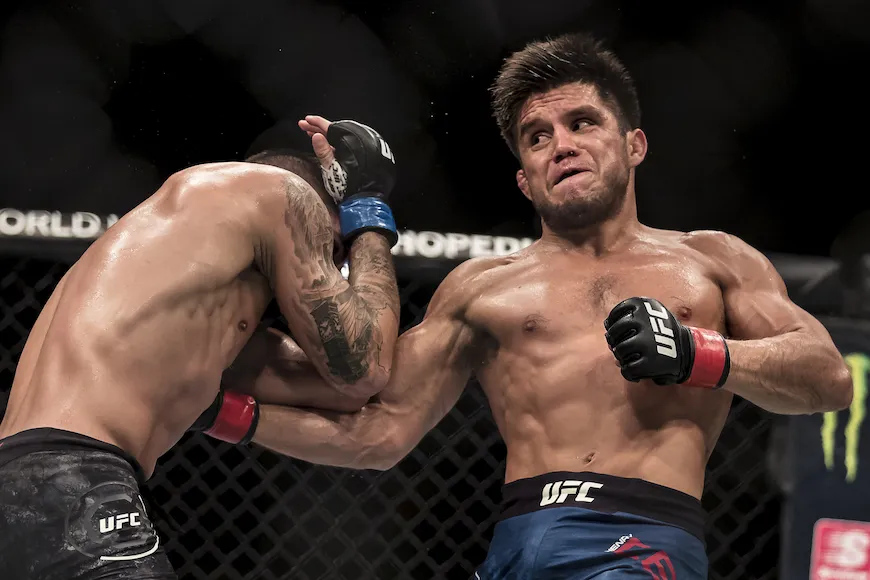 Current Champion Men's Flyweight – VACANT
Henry Cejudo, who won a gold medal for freestyle wrestling at the 2008 Beijing Olympics, lost his first title bout against Demetrius Johnson in 2016. However, after beating some of the other top contenders in the division, Cejudo earned a re-match in April 2018, at UFC 227.
Their first fight ended in a TKO for Cejudo after some heavy punches, but at UFC 227 both fighters' wrestling skills came to the fore. In a tense and technical encounter, Cejudo was awarded the win by the judges via split decision.
Johnson's reign as Flyweight Champion was over, and so was his UFC career as he signed a contract with ONE Championship in Singapore after his fight with Cejudo. Cejudo meanwhile went on to successfully defend this title against regular bantamweight TJ Dillashaw in 2019, with an impressive display of striking.
Since then Cejudo, who demanded a higher payout and didn't receive one, has walked away and relinquished his title. As of now the title is vacant and up for grabs.
Women's Flyweight
The women's flyweight division is a recent addition to UFC, with the inaugural title match taking place in December, 2017.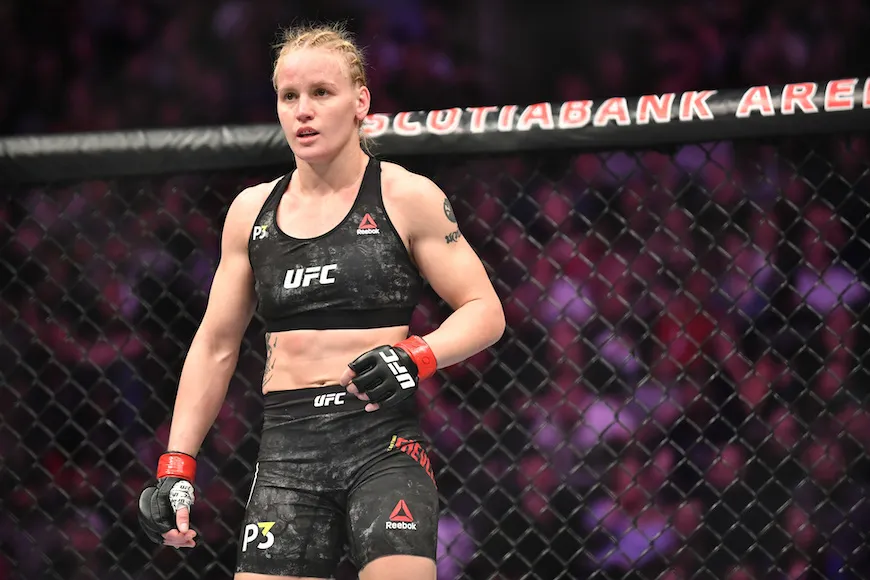 Current Champion – Valentina Shevchenko
Montana was due to defend her title against Valentina Shevchenko, but ran into health problem related to making her weight. The title was stripped, and Shevchenko instead faced Joanna Jedrzejczyk who was moving up from strawweight for the vacant belt.
Since then she has defended her title three times against Katlyn Chookagain with the last matchup taking place Feb 8th, 2020 at UFC 247. Show won the match with a TKO in the third.
More recently there was a scheduled matchup against Joanne Calderwood for June 6th, 2020 but the match was postponed due to a leg injury.
The Main Contenders in the Men's Flyweight Class
| | | | | | | | |
| --- | --- | --- | --- | --- | --- | --- | --- |
| Name | Country | Height | Weight | Stance | Reach | Date of Birth | Record |
| Deiveson Figueiredo | Brazil | 5'5" | 125lb | Orthodox | 68" | 12/18/1987 | 18-1-0 |
| Joseph Benavidez | United States | 5'4" | 125lb | Southpaw | 65" | 07/31/1984 | 28-6-0 |
| Brandon Moreno | Mexico | 5'7" | 125lb | Orthodox | 70" | 12/31/1993 | 17-5-1 |
| Alexandre Pantoja | Brazil | 5'5" | 125lb | Orthodox | 70" | 04/16/1990 | 22-4-0 |
| Alex Perez | | 5'6" | 125lb | Orthodox | 65" | 03/21/1992 | 24-5-0 |
Characteristics of Flyweight Fighters
Similar to strawweight, flyweight fighters are mostly associated with speed and technical skill. The lowest weight categories are less likely to rely on sheer power, and flyweight fights are often defined by off-the-charts cardiovascular fitness and strong wrestling skills.
What Does This Mean for Betting?
While KOs and TKOs do occur in flyweight fights, submissions are typically the more common way for a fight to conclude. Fights often go the distance too, where competent technical displays are rewarded by the judges.
During his six-year reign, only two of Demetrious Johnson's fights ended via TKO, and every one of them was at least 2 minutes long.
Avoid betting on blockbuster early finishes and instead focus on how each fighters' wrestling skills match up.
UFC Strawweight
Strawweight is one of three UFC weight classes that women compete in, and the only class that is exclusively for women. It is the lightest weight class in the UFC.
The maximum weight for strawweight fighters is 115lb (52.2kg)
There is no minimum weight requirement
The current strawweight champion is Weili Zhang from China
History of the Strawweight Class
The inaugural strawweight champion was Carla Esparza when she won the first ever title in 2013. The UFC added the weight class in season 20 of The Ultimate Fighter, and signed Esparza along with 10 other fighters to compete in a tournament to determine the strawweight champion.
Esparza faced Rose Namajunas in the final. In a dominant performance, Esparza eventually made Namajunas tap out at 1:26 of the third round.
However, Esparza's reign was short lived. She lost her title a mere three months later to Joanna Jedrzejczyk, a Muay Thai kickboxing specialist from Poland.
Jedrzejczyk enjoyed a longer spell as strawweight champion, successfully defending her title five times between 2015 and 2017. At UFC 217 at Madison Square Garden, Jedrzejczyk faced a title defence against Rose Namajunas.
In her first shot at the tile since she was beaten by Esparza in the inaugural championship bout, Namajunas was considered a pretty big underdog against the undefeated champion. However, she gave a dominant display of striking which led to a first round TKO with Jedrzejczyk floored by a left hand.
Namajunas successfully defended her title in the rematch at UFC 223, which went the distance. A unanimous judges' decision saw her retain the title, before she took over a year off due to a recurring spinal injury.
In UFC 237 in Rio de Janeiro, she finally lose her title to the hometown favorite, Jessica Andrade.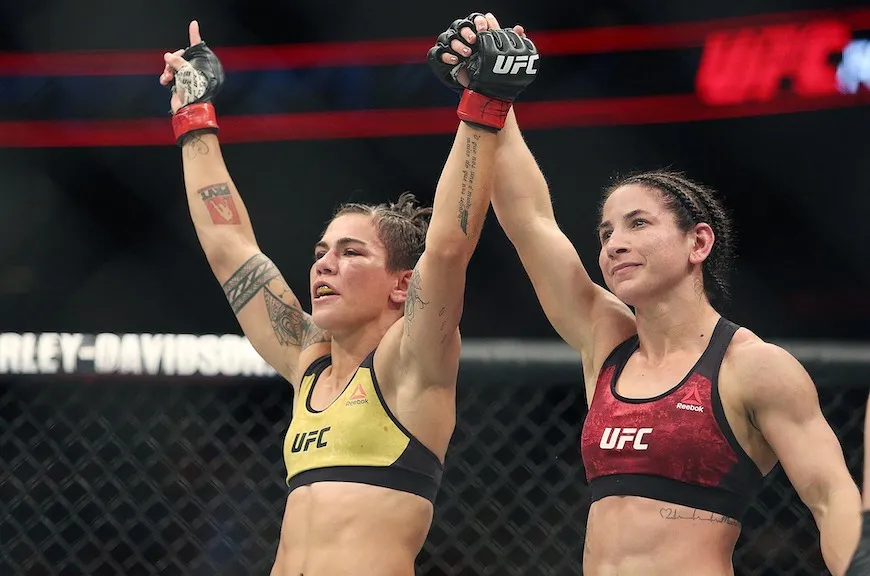 Current Champion – Zhang Weili
Weili became the Strawweight Champion after defeating Jessica Andrade Aug 31, 2019 in a TKO.
She defended her title for the first time March 7th, 2020 at UFC 248 against Joanna Jędrzejczyk
Despite COVID-19 travel restrictions getting in her way to travel and defend her title in the US she was able to eventually travel there and successfully defend her title at UFC 248.
The Main Contenders in the Women's Strawweight Class
| | | | | | | | |
| --- | --- | --- | --- | --- | --- | --- | --- |
| Name | Country | Height | Weight | Stance | Reach | Date of Birth | Record |
| Jessica Andrade | Brazil | 5'1" | 115lb | Orthodox | 62" | 10/25/1991 | 20-7-0 |
| Rose Namajunas | United States | 5'5" | 115lb | Orthodox | 65" | 06/29/1992 | 9-4-0 |
| Tatiana Suarez | United States | 5'5" | 115lb | Southpaw | 67" | 12/19/1990 | 9-0-0 |
| Joanna Jedrzejczyk | Poland | 5'6" | 115lb | Orthodox | 65" | 08/18/1987 | 16-4-0 |
| Nina Ansaroff | United States | 5'5" | 115lb | Orthodox | 64" | 12/03/1985 | 10-6-0 |
Characteristics of Strawweight Fighters
As the lightest category, Strawweight fighters are not typically associated with great power. Rather they tend to be agile and technically skilled, not relying on sheer natural strength to beat their opponents.
There is no lower limit for strawweight fighters and, just like in all classes, fighters have been known to bulk up and fight at the category above. Recently, former strawweight champion Joanna Jedrzejczyk has shifted to 125lb flyweight.
What Does This Mean for Betting?
Strawweight is one of the younger divisions in UFC, so there is still a lot of fluctuation in terms of both fighters and statistics.
The lack of huge power and focus on wrestling and technical skills means that fights often go the distance, and early KOs are not so common. For example, in the 15 fights before she won the strawweight title, none of Jessica Andrade's fights were finished within 01:50.
These trends should be a consideration when betting on strawweight fights.
Weight Classes Not Used in UFC
UFC weight classes have a lot of crossover with classes in both boxing and other MMA companies. Two notable exceptions from UFC are:
Cruiserweight
Super Heavyweight
There are a couple of reasons for this.
One is practical – although UFC is growing, it still has a comparatively small field of athletes. Spreading a thin field across two many weight classes would harm the integrity of the contest – resulting in many mis-matches and uncompetitive fights.
In the case of cruiserweight (a class traditionally between light heavyweight and heavyweight) there simply has historically not been enough fighters around that weight to justify the class in UFC.
Furthermore, recent evidence suggests that the weight difference between light heavyweight and heavyweight is perfectly reasonable as it is – Daniel Cormier is a recent champion in both classes.
As for the lack of a super heavyweight category – one with no upper limit – the same is true, but even more so. Finding enough skilled fighters over, for example, 260lb to make a competitive field is tricky.
What would probably happen is huge men would be brought into UFC with little or no actual martial arts ability.
Safety is another concern. UFC has received criticism in the past for heavier fighters making drastic weight cuts to fight in lower classes, endangering the naturally lighter fighters. Without an upper limit, fighters on the border with heavyweight class could face physical disadvantages and serious danger against much heavier opponents.
No Weight Classes in Original UFC
In the early days of UFC, before it became a more reputable sporting institution, weight classes were yet to be introduced and rules in general were at a minimum.
In fact, UFC 1 in 1993 contained only two rules – no biting or eye-gouging (no fun!).
The very first match saw 400lb sumo wrestler Teila Tuli take on Gerard Gordeau, who came in it at just over half Tuli's weight. Despite his considerable size advantage, Tuli's lack of technical or self defence skills saw him knocked out by a kick to the head within the first 30 seconds.
Crazy scenes like this were common in the early days. In UFC 7 Marco Ruas took down Paul "The Polar Bear" Varelans despite being around 90lb lighter and 7" shorter.
There was no regulation about what fighters could wear either. In fact, in a first-round match at UFC 1 Art Jimmerson took to the ring against Royce Gracie with one boxing glove on.
As a talented boxer, Jimmerson thought it would be an advantage to have one hand gloved up.
Unsurprisingly, not only did the single glove look ridiculous, it was a complete hindrance against Gracie's polished Jiu-Jitsu and led to a first-round KO.
UFC has come a long way from its early chaotic and unpredictable days. Today, MMA is one of the fastest-growing sports in the world. Over the years, UFC has grown slicker, fairer and more professional while retaining its brutal and exciting edge.
UFC's weight classes are the heart of this professionalism. As you can see from our guide, the different classes throw up unique betting opportunities. Studying the habits of fighters within their classes, as well as the history of the class, is essential to being a winning UFC bettor.
References