Caesars NJ Online Sportsbook and Mobile App Review
Caesars
Caesars New Jersey is a perfect option for customers who want to combine casino games with sports betting.
Pros
Impressive variety of bets and sports available
One of the best welcome bonuses
Both the website and the app are super slick
Cons
Depositing and withdrawing options are basic
The multi-bet options could offer more
The platforms need organizational improvement
Are you wondering if Caesars NJ is a good online sportsbook to bet on sports legally in New Jersey?
With sports gambling recently legalized in the Garden State, there are tons of new online sports betting sites accepting customers from New Jersey. We want to give you an honest look at all of them so you can decide which is the right option for you.
In this review, our gambling experts put the Caesars NJ sports betting site and app under the microscope to see exactly how it stacks up against the competition.
We'll take a close look at everything the Caesars NJ online sportsbook has to offer, including:
The website and mobile app software.
The bonuses and promotions you can expect from Caesars NJ.
What sports and kinds of bets you can make.
We'll also look into how you can deposit and withdraw money from Caesars NJ and the site's customer service, gambling licenses, and overall security.
Caesars is one of the most iconic casinos in New Jersey and it's really exciting to see them enter the new legal online sports betting market. Keep reading for tons more information and if you decide to sign up, make sure to use the link on this page to get a great bonus offer.
Caesars NJ at a Glance
Caesars Casino opened back in 1979, the second casino ever opened in Atlantic City. With a reputation forged over many years, it was no surprise that the Caesars quickly moved into the sports betting market once it was legalized in New Jersey in 2018.
The online sportsbook opened for business in September 2018, and after close examination, our experts have found a lot to like about it.
Here are the main things to know about Caesars NJ:
Caesars NJ offers betting on a range of sports, and you can use it via the website or mobile app for smartphones and tablets.
It's a straightforward site that's great for beginner sports gamblers.
The sportsbook is licensed and regulated by the New Jersey Division of Gaming Enforcement.
To place bets using Caesars NJ, you must be physically located in New Jersey, although you can create an account from anywhere.
The sportsbook and casino are closely linked, and the two share the same website and app.
Caesars New Jersey is a perfect option for customers who want to combine casino games with sports betting. Both the platforms and the promotions of the casino and sportsbook are linked.
The sportsbook is especially friendly for beginners, containing everything you need to start sports betting – a diverse range of bets, simple software, high levels of security and good customer support.
In the following sections, we take a look at the main features of the sportsbook.
Caesars NJ Software and Mobile Betting App
The Caesars NJ online sportsbook shares a website with the Caesars online casino.
At the top of the page, you can toggle between the casino and the sportsbook. Our experts were happy with the convenience of both platforms being available on the same page. We found it easy to transition smoothly between the two, or to just stick to the sportsbook if you are not interested in the casino.
The same goes for the app, which contains both the casino games and the sportsbook in one. Of the two, our experts preferred the website, which does a better job of separating the casino games from the sportsbook.
The app tries to encourage interaction between the two. For example, a link to blackjack is included beside the betslip in the sportsbook section of the app.
We also really like that both platforms have an interactive customer support button on all pages, where you can immediately access the site's live chat tool to troubleshoot any problems you may run into.
Generally, both the website and app are easy to use and logical to navigate. The white and gold color scheme is pleasant to look at, and we like the way the intelligent betslip drops down when you are using it and stays hidden when not in use.
Software and App Highlights
Both the website and app are beginner-friendly – sports are easy to locate and bets are easy to place.
We like how uncluttered the website is, making good use of dropdown menus.
We love the graphics showing the gameplay action during in-play betting, as well as the live stats of the game.
Easy to jump between the sportsbook and casino, if you are interested in using both.
The mobile app is equally easy to use and is one of our top rated sports betting apps.
Easy to find the latest promotions and rewards, with dedicated sections on the homepage.
Things to Improve
It's nice to have the option of using both the casino and sportsbook together, but we would like the experience of using one not to overlap so much with the other. The website does this perfectly but the app could be improved in this regard.
The font on the website is quite small, which may affect some users.
Bets with a large number of options, such as the winner of a golf tournament, are listed alphabetically. We would prefer them to be shown with the favorites first, in ascending order.
Bonuses and Deals at Caesars NJ
Our experts were impressed with the range of bonuses on offer at Caesars. Generally, there are bonuses available for both the sportsbook and casino simultaneously, and since you can access both from your account, you can use the money you win from bonuses from one platform on the other.
However, there do tend to be conditions you must meet before you can access your bonus funds.
The sportsbook bonuses often change over time, but here are some of the bonuses on offer when our experts did their review.
$10 Free Bet
This a classic no-deposit bonus. When you create a new account, Caesars will credit your account with a free bet worth $10. If your free bet wins, you will receive the winnings of the bet, not including the original $10.
For example, if you use your $10 bet to place a bet at +220 and you win, you will receive $22 back (as opposed to $32 if you were betting with your own money). You have 7 days after you sign up to use your free bet.
Our experts like this bonus – it is simple and fun, it does not have any hidden conditions to be fulfilled, and you can get it without even depositing the money yourself.
First Bet Matched
This is another good introductory offer. Caesars will match your first sports bet up to $300. Simply deposit funds into your new account, place a bet and you will receive a free bet of the same value.
There are a few conditions to be aware of.
Like the previous bonus, if you win your free bet you will only be paid out on the winnings, not the stake.
Your free bet also has to be used with odds of -200 or greater. So for example, you could use it to bet on a team at -110 but not one at -300.
Finally, unfortunately, you can only avail of either the $10 Free Bet offer or the First Bet Matched offer, but not both.
Caesars Rewards
This is an ongoing loyalty program that affects all gambling you might do using Caesars platforms. You can sign up for free, and every time you gamble you receive points. The more points you receive, the more bonuses and offers you stand to receive.
This bonus is likely to appeal to users who intend to use more Caesars facilities than just the sportsbook, since many of the bonuses involve other properties, like a free night in a Caesars resort in Las Vegas or Atlantic City.
You can find more amazing NJ sportsbook bonuses here.
Kinds of Bets and Odds
There are a lot of factors to consider when deciding on a sportsbook but one of the biggest is the variety of sports and kinds of bets on offer.
For many sports bettors, the most common bets are the priority. They prefer to focus on wagers including money lines, point spreads and over/unders and don't necessarily need a wide range of obscure prop bets.
Caesars has embraced this concept by keeping things really simple and prioritizing the most popular bets. While they do offer props on many games, they are not the extensive lists we've seen at some other leading NJ online sportsbooks.
Instead, Caesars tends to offer a few main props for each game.
Here are some more things that jumped out at our experts:
All of the most popular bets are covered, and they're really easy to find. If you want to place one of the most common bets, such as on point totals or the money line, you will find it in no time.
At the same time, if you are looking for a sportsbook with a wide range of exotics and obscure prop bets, you won't find them on Caesars NJ.
The odds and betting lines are competitive with the other major legal online sportsbooks in New Jersey.
The in-play live-betting section worked really well during our tests and was one of the highlights of using the site.
Let's look a little deeper at the kind of bets available on Caesars:
Popular Bets
Caesars has you covered if you want to stick to the most popular bets. Moneylines, point spreads, totals are the bets that first greet you whenever you click on a sport.
All the most popular futures – such as the winner of the Super Bowl or the US Masters – are also available.
Live Betting
We're big fans of the live betting experience that Caesars New Jersey has created. The live games are easy to find thanks to a highlighted tab on the side of the screen.
When you click into a live game, a special graphic gives you live updates about the game as it happens. Another box provides all the stats of the game so far. This a great touch which adds to the experience of betting on live games. It works great both on the website and the app.
Just like the non-live betting, Caesars does not include very many props in the live section.
Prop Bets
This is clearly not something that Caesars NJ has prioritized. The most popular games have a limited number of props on offer. Our experts also noticed that more props tended to become available the closer we got to the game.
If you are looking to bet on technical parts of matches, like rushing yards in NFL or triple-doubles in NBA, you won't find it on Caesars NJ.
If you want to stick to the classics, with a few interesting props thrown in now and again, Caesars could be perfect for you.
Other Betting Options
Parlays and other multi-bet options are possible and built into the intelligent betslip. Most sports have futures available, covering the major tournaments throughout the year.
Those looking for technical bets might be disappointed, but for beginners and the average sports bettor, there are more than enough options.
Sports You Can Bet on at Caesars NJ
The number of sports on offer is another important consideration when choosing a legal online betting site.
In the opinion of our experts, Caesars does a good job of offering a wide variety of sports. The biggest sports. leagues and major events are all covered.
For most people, the likes of the NFL, NBA, NHL, and MLB are the priority, and Caesars has them all. You will also find college sports, minor leagues, European sports, and even some special markets covering non-sporting events.
Here's a comprehensive list of all the sports available at Caesars NJ. Remember that the markets tend to change, and new sports may be added over time.
NCAA Hockey
NCAA Baseball
MMA
Motor Racing
Options for Deposits and Withdrawals
The great thing about using a fully licensed and regulated sportsbook is that all your transactions are well protected. You never have to worry about your funds – they are in safe hands with Caesars NJ, which is regulated by the New Jersey Division of Gaming Enforcement.
Our reviewers were impressed with the transaction options available on Caesars New Jersey. We found them to be on par with or better than the other top sportsbooks in the Garden State.
Here is the full list of options:
Deposit Options
ACH Payments Bank Transfer
Online Bank Transfer
CaesarsCasino.com Prepaid Card
Cash at the Caesars Atlantic City casino cage
PayNearMe – deposit using cash at 7-eleven stores in New Jersey
Withdrawal Options
ACH Payments Bank Transfer
CaesarsCasino.com Prepaid Card
Cash at the Caesars Atlantic City casino cage
Neteller
PayPal
In the opinion of our experts, Caesars New Jersey provides a good variety of options for how to deposit or cash out money on the site. The processing times are also competitive and we'll get into that in more detail in the next section.
Banking Methods Comparison
If you're wondering how long it takes to deposit or withdraw money from Caesars NJ, we've created the following table to help you compare and contrast the various options. The maximum deposits for each method tend to vary a lot, depending on how much you play.
| Method | Deposit | Withdrawal | Processing Time | Minimum Deposit | Max Deposit | Fees |
| --- | --- | --- | --- | --- | --- | --- |
| ACH Payments Bank Transfer | Yes | Yes | Instant for deposits, up to 48 hours for withdrawals | $10 | n/a | No |
| Mastercard | Yes | No | Instant | $10 | varies | Not from the sportsbook |
| Visa | Yes | No | Instant | $10 | varies | Not from the sportsbook |
| Online Bank Transfer | Yes | No | Depends on bank | $10 | varies | Not from the sportsbook |
| PayPal | Yes | Yes | Instant | $10 | n/a | No |
| Caesars Prepaid Card | Yes | Yes | Instant | $10 | $2,000 per day | Once off fee of $3 |
| Cash at Casino Cage | Yes | Yes | Instant | $10 | No limit | No |
| Neteller | Yes | Yes | Instant for deposit, up to 48 hours for withdrawals | $10 | n/a | No |
| PayNearMe | Yes | No | instant | $10 | $500 every 24 hours | Yes |
Signup and Registration
Since Caesars NJ is fully licensed and regulated, the registration process contains some extra steps to ensure your information is secure. It's more involved than signing up at the offshore sportsbooks you may be used to but in our opinion, it's worth it for the extra security.
Despite this, our experts still found the process to be smooth and easy to complete.
To sign up, just follow these easy steps to sign up with Caesars NJ:
On the homepage of the website or app, click "Join Now".
First, you will provide your email address and choose a password.
Next, you need to type in your personal details – name, gender, and date of birth.
Once you have done that, it's time for your contact details. Enter your address, date of birth and mobile number. Remember that while you can sign up for an account anywhere, you need to be physically in New Jersey to place a bet.
Next, you need to provide the answers to two security questions.
Before you finish you have the option of typing in a bonus code. To make sure you are getting the best bonus available, check our links before you sign up.
Finally, you need to check some boxes to confirm your identity, and to agree to the terms and conditions. Once you have done so, click "Join Now".
The last step is to provide four digits from your SSN. This is to confirm your identity. Remember that all information you provide is secure and protected. When you have successfully provided the digits, you are finished.
Our experts found the sign-up process to be pretty standard compared with the other top sportsbooks in New Jersey. All our tests worked perfectly, and all in all the process only takes a couple of minutes.
Once you are signed up, you can deposit funds using one of the methods we already covered.
Security and Gaming Licence
Security was one of the key areas under discussion when New Jersey was in the process of legalizing sports betting in late 2018.
Until that date, some sports fans in the US had used offshore sites to bet on sports online. These sites were unregulated and using them was always something of a risk.
Since legal sports betting arrived in New Jersey, security concerns about betting online have largely disappeared. The New Jersey Division of Gaming Enforcement was assigned to oversee the new industry and sites are subject to much stricter rules and regulations.
Every sportsbook must be fully licensed and regulated. Caesars NJ is no different. Our experts are happy to report that the sportsbook has a sophisticated level of security and that your funds and personal info will be completely secure should you decide to sign up.
Customer Support
Our experts were very impressed with the customer support on offer from Caesars New Jersey.
There is a customer support button visible on the bottom right hand of the page at all times. You can enter keywords to find an extremely comprehensive list of FAQs.
If you don't find what you are looking for, you have a live chat option. All the questions we asked on the live chat were answered quickly, effectively and politely.
There is also a toll-free phone number and email address available if users prefer those options.
Things Caesars NJ is Doing Right
The name Caesars will already be familiar to fans of gambling all around the US, so our experts were hoping for a high-quality experience with their sportsbook. After a thorough investigation, they were not disappointed.
We found a lot of things to like about using Caesars NJ. Here are our highlights:
The sportsbook is super simple and easy to use. We would have no hesitation recommending it to beginners who want to get into the world of sports betting.
We loved the live betting section, especially the graphics and stats which show you how the game is going in real-time.
Great range of easy-to-use methods for depositing and withdrawing funds.
We found that the odds and betting lines were above average for sportsbooks in New Jersey.
We like the option of the no-deposit bonus.
For users who are interested in combining the sports betting experience with casino games, Caesars is perfect. The sportsbook and casino are closely linked and fans of both will love the site and the app.
Things Caesars NJ Could Work On
We did find a few areas where we thought improvements could be made:
While the no-deposit bonus is good, we would like Caesars to relax some of the conditions on other bonuses. For example, it would be great to able to claim both of the welcome bonuses, instead of being forced to choose. This would help set Caesars apart.
We also like the sportsbook to make it easier to transfer bonus money and bets from the casino to the sportsbook.
The range of bets on offer is not the most comprehensive. If Caesars wants to target customers looking for specialized bets, it will need to expand its options.
The same goes for sports. While the most popular sports and events are covered, you can find other sportsbooks which offer betting on more obscure sports.
Caesars NJ Company History
Caesars Atlantic City is one of the most recognizable casinos on the famous boardwalk, having opened in 1979. The luxury resort contains a hotel, casino, and spa, as well as many bars, nightclubs, pools and other kinds of entertainment.
The parent company, Caesars Entertainment Corporation owns over 50 casinos and hotels around the world and in 2013 it was the fourth-largest gaming company in the world.
When New Jersey moved to legalize sports betting in June 2018, Caesars Atlantic City signed a deal with Scientific Games and debuted their online sportsbook in September 2018.
Both the Caesars Corporation and Scientific Games are big names in the US gambling industry with trusted reputations.
The Final World on Caesars NJ
Loads of sportsbooks have cropped up since New Jersey legalized sports betting in June 2018, and no two are the same. Every sportsbook has its special features and we found a lot to like about Caesars New Jersey.
Both the website and the app are easy to use and easy to navigate around, even for beginners. The betslip is neat and tidy, and intuitive when it comes to placing different kinds of bets.
Live betting is great on Caesars, with the graphics and stats elevating the experience to the next level.
It is clear that Caesars wants users to see their sportsbook as just one part of the Caesars experience – from offers for the casino to the bonuses and prizes available at resorts. Any time you pay for any Caesars service, you can earn points which can be used on the sportsbook.
This is likely to appeal to some users who also enjoy Caesars' live gaming options.
In terms of betting options, if Caesars wants to bring their sportsbook on par with the most comprehensive out there, they could do with adding a wider range of bets. The same goes for sports.
However, if you want to stick to the classics, Caesars has you covered.
Overall, our experts are happy to recommend Caesars NJ sportsbook. The scores we have given reflect our opinions – the sportsbook is nearly perfect in some areas and very competitive in others.
Caesars is a great addition to the growing array of sportsbooks taking New Jersey by storm.
Before you sign up, make sure you use one of our links to get the best welcome bonus possible.
FAQs
Is Caesars NJ legal to bet with?
Yes. Betting with Caesars NJ is legal and 100% safe, and all of your transactions are protected.
Can you bet on mobile with Caesars NJ?
Yes. The dedicated mobile app for Caesars NJ works great. It can be downloaded for iOS and Android devices from app stores, or directly from the website.
Do you have to be in New Jersey to bet with Caesars NJ?
Yes. You can sign up for an account from anywhere, but to place a bet you need to be physically in New Jersey.
Does Caesars NJ offer a no deposit bonus or free bets?
Yes. The type of bonuses available tends to change, but Caesars typically has several different options for welcome bonuses that include both a no deposit bonus and a bet-matching bonus.
Does Caesars NJ have good odds?
Yes. Our experts found that the odds on offer at Caesars were competitive with the other top sportsbooks in New Jersey.
Caesars Receives Antitrust Green Light for $3.7B Buyout of William Hill
The historic deal clears the path for a new sportsbook giant to enter the competitive US landscape …
BETTING
29 December | 10:03 | Larry Gibbs
Indianapolis Colts Follow NFL Trend Signing Deal with Caesars and William Hill
Caesars Entertainment and their exclusive partner William Hill US to become a sports betting partner of the Indianapolis Colts. More details, here! …
BETTING
28 October | 10:38 | Larry Gibbs
Caesars Entertainment's $3.7B Acquisition Deal for William Hill Draws Closer to Potential Reality
Fueled by the recent bullish sports wagering market, Caesars Entertainment said it's looking to buy William Hill for approximately $3.7 billion.
BETTING
29 September | 10:43 | Larry Gibbs

21+ | NJ, WV, PA, IN, IL, CO, IA, TN, MI, VA only | T&C apply
Great banking options
Access to fantasy sports
Beginner friendly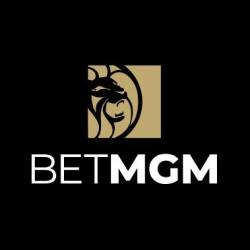 21+ | Terms and conditions apply
Parlays with enhanced odds
Impressive range of bets
$10 free bet every week

21+ NJ Only | Terms and conditions apply
Beginner friendly
$10 free on your first live bet
Fantastic odds