Caesars Sportsbook Bonus Code & Betting App Review
Caesars Casino
Caesars Virginia is a perfect option for customers who want to combine casino games with sports betting.
Pros
Impressive variety of bets and sports available
One of the best welcome bonuses
Both the website and the app are super slick
Online sports betting is big business. Case in point, the announcement in September 2020 that William Hill – one of the top sportsbooks in the UK and around the world – had been acquired by Caesars Entertainment in a deal worth $2.9 billion dollars.
There was plenty of red tape to wade through following the announcement, but now almost a year after the deal was announced, the rebranded Caesars Sportsbook has finally been launched. The shiny new platform has been formed by combining existing William Hill and Caesars technology under one brand new umbrella.
And any time a new betting platform like this emerges, we only have one thought here at WSN.com. That's to send in our team of experts to conduct a full review, and see what we're working with here.
We've put together our findings right here. We've got details on the new software and mobile app, bonuses and promotions, banking options, customer support, and much much more.
This is a seismic moment in US sports betting history. Let's see if Caesars Sportsbook can shake things up.
Caesars Sportsbook at a Glance
Expectations are high for Caesars Sportsbook, and at first glance, you'd have to say the company certainly delivers.
The first thing you hit is a landing page, which has links to all the different state platforms currently live – eighteen different states at the last count. There is also lots of useful info here, including betting guides, a link to the active promos, a link to download the app, and more.
Right off the bat, this already feels like a fully developed sportsbook with no expense spared or corner cut.
You'll need to select your state and hit the "show me the live odds" button to get into the actual sportsbook, which is similarly impressive and we'll come to next.
We did our Caesars sportsbook review from New Jersey, so that's what we selected from the menu. Here are a few more headlines about Caesars Sportsbook:
The sportsbook is already available in 18 states in the US, and in The Bahamas.
In New Jersey, Caesars has two physical locations at Caesars Atlantic City and Harrah's Resort Atlantic City.
The sportsbook has received a license from the New Jersey Division of Gaming Enforcement and has similar licenses in place from the equivalent body in other states.
Caesars already has sponsorships in place with the NBA, NFL, NHL, CBS, and ESPN.
Overall, our experts have lots of positive things to say about Caesars Sportsbook. Let's get to it.
Caesars Sportsbook Software and Mobile Betting App
The Caesars Sportsbook platform is very well designed. They aren't trying to reinvent the wheel; everything you need is here, laid out neatly and logically. The clean white design is very easy on the eyes.
On the left-hand side of the page, you'll see the list of sports, along with a few quick links to other areas of interest – the in-play section, boosted odds, and online casino games.
The right-hand side is taken up with the betting section, where you can toggle between the bet slip and your open bets. The bet slip works perfectly. All you need to do is load it up with selections and the software will automatically detect the different betting options you have, from teasers to parlays. It makes placing bets nice and easy, and beginner-friendly.
Advertisements are kept fairly minimal, which we always appreciate. There is one small rolling bar of adverts, which doesn't affect the usability of the site at all.
The most real estate on the page is taken up with the betting lines themselves. Popular bets and the biggest sporting events are given the most prominence, but it's also easy to click into specific games to find whatever bets you're looking for.
There are nice little extra touches too. There's a search bar to type in specific sports or bets. You can click a button to toggle the odds format across the whole site. The Live Chat support is always available from the drop-down menu.
The Caesars Sportsbook app has taken its cues from the website and is similarly very well designed. It has the same feel and works perfectly as a scaled-down version of the desktop site. We tested it on both iPhones and Android phones and it was consistently impressive.
Overall, our experts are very happy with the betting software at Caesars Sportsbook.
Software and App Highlights
Clean and intelligent design that feels easy to navigate around and is very friendly to beginners.
Placing bets is simple and intuitive.
Easy access to live chat support, which we always like.
The app more than matches up to the desktop site.
Minimal distracting advertisements.
Things to Improve
We did notice a couple of places where links redirect you to old William Hill pages, but we expect this kind of thing will be ironed out soon.
Bonus Code and Deals at Caesars Sportsbook
Caesars Sportsbook is a fancy new venture that's arrived with a lot of fanfare. In our language, that should translate to some eye-catching offers and bonuses – and we're happy to report we haven't been disappointed.
There is plenty going on when you click into the promotions section of Caesars Sportsbook. A pet peeve of ours is when a sportsbook focuses almost all of its energies on the welcome bonus for new customers, and ends up neglecting any offers for existing players or interesting on-running promotions. Sports bettors deserve promos, whether they are old or new!
Caesars Sportsbook doesn't fall into this trap.
In this section, we're running through the main promotions that were running when we conducted our review. It's worth noting that these may change over time, but it certainly gives you an idea of what you can expect from Caesars Sportsbook.
'Full Caesar': First Bet up to $1,250 is on Caesars
The 'Full Caesar' welcome bonus at Caesars Sportsbook is a good one, with a nice high limit of $1,250. It comes in the form of a free bet with a qualifying wager of at least $10. This means that if your first bet loses (remember, $10 minimum), Caesars will give you a free bet equal to your qualifying wager up to $1,250.
You have 14 days to use your free bet once it has been awarded.
If this wasn't enough, as part of the Full Caesar offer new customers will also earn 1,000 Caesars Reward Tier Credits and 1,000 Caesars Rewards Reward Credits® by simply making an initial wager of $10 or more. The Caesars Rewards program allows you to earn Reward Credits which can be redeemed for a wide array of benefits such as free bets and experiences. More info on Caesars Rewards can be found below.
Profit Boost Tokens
Profit Boosts are a new type of bet bonus created by Caesars Sportsbook. You can receive Profit Boost tokens as part of a promotion, similar to a free bet. Whenever you place a bet using the bet slip, you'll have the option to apply any open Profit Boost tokens to the bet, and if you win your payout is increased by a given percentage.
Profit Bets can be for all different sizes, from 5% to 50% or more. The boost is only applied to your net winnings (ie, not including your stake), and is paid out in real money with the rest of the winning bet.
It's a novel idea, and a nice way to maximize your profits. During our review, there was a 50% Profit Token available for all users every Wednesday.
Caesars Rewards Program
Every bet you place earns you Caesars Rewards Reward Credits®, which can be cashed in for prizes or used for free bets or other promotions. It's a fairly standard rewards program, with the added advantage of using your credits at Caesars resorts.
In addition to the above, you'll also find topical promotions at Caesars, like Super Bowl promos in the new year or World Series promos in October.
Sign Up with Caesars Sportsbook Here
Kinds of Bets and Odds
Caesars Sportsbook is the combination of two separate sports betting giants (in William Hill and Caesars), so it's not a surprise that the range of bets and the actual lines themselves are among the best in the country.
Caesars is a true modern sportsbook. It's easy to place classic money line bets, but there is also a huge range of props, a detailed live betting section, and much more. Here are the headlines:
All the most popular sports are well covered, with tons of betting markets for NFL, NBA, MLB, NHL, Soccer, and more.
Beyond that, there is a healthy range of more exotic sports, from Australian football to Lacrosse.
The odds and lines are competitive with the other top books in New Jersey and around the country.
The live section works very well, including on the mobile app.
Let's take a closer look at some of the different bets.
Popular Bets
90% of the action at any sportsbook goes on the same handful of bets – money lines, point spreads, and totals. Just like basically every sportsbook, Caesars does a good job of keeping these front and center.
Any sport that you click into displays the most popular bets first. It just takes a couple of clicks to place a money line bet on an upcoming game, which is the way it should be.
Futures
A futures bet is any type of bet on an event far off in the future, like the winner of the World Cup or a team reaching the Super Bowl. Caesars Sportsbook has a full menu of these types of bets for basically every sport. All you need to do is hit the futures tab when you open up a particular sport.
There was even a great futures promotion running during our review – place a $50 bet on the Super Bowl winner and receive a $5 free bet for every regular-season win the team manages in the meantime.
Prop Bets
Prop bets have grown massively in US sportsbooks over the last couple of years, and unsurprisingly Caesars Sportsbook comes fully loaded with them. The influence of William Hill – which has been supplying loads of prop bets on the likes of UK soccer for decades now – can really be felt here.
Bet on rushing yards in the NFL, the number of corners in a soccer game, layups in the NBA, and much more.
Live Betting
We love the live betting section at Caesars Sportsbook. Every game has its own dedicated graphics board, which gives live updates and minute-by-minute stats. Placing live bets feels just like placing regular bets, and there's a quick link to the live section always available on the left-hand side of the screen.
Sports You Can Bet on at Caesars Sportsbook
At the risk of repeating ourselves, we had high hopes across the board for Caesars Sportsbook. Some new books can get away with not having the deepest menu of bets or sports, but not a collaboration between two of the biggest gambling companies out there.
With that in mind, the range of sports already available at Caesars is predictably good. As well as all the big US and European leagues, there are some more obscure options which we like to see as well.
The list below is subject to change, but here is what was on offer during or review:
NCAA Hockey
NCAA Baseball
Australian Rules
Auto Racing
Cycling
Lacrosse
Rugby League
Rugby Union
Snooker
Table Tennis
Caesars Sportsbook Available States
Caesars Sportsbook has been proactive in getting up and running in as many states as possible. Below is the full list – subject to change – of where you can play.
Options for Deposits and Withdrawals
The more the better is our motto when it comes to banking options at online sportsbooks. Actually, that's one of our mottos. The other two are: the cheaper the better and the faster the better.
Caesars Online Sportsbook does well across the board.
There are plenty of different banking methods accepted for both deposits and withdrawals. Just about everyone should be covered, which means no one needs to miss out just because their favored payment method isn't supported.
Below we've listed the different options:
Deposit Options:
ACH/ Instant eCheck
Debit Cards
Online Bank Transfer
PayNearMe
Cash at Physical Sportsbook
Withdrawal Options:
ACH/ Instant eCheck
Online Bank Transfer
PayPal
Caesars Sportsbook Prepaid Play+ Card
Skrill
Cash at Physical Sportsbook
Banking Methods Comparison
All deposit methods come with a $20 minimum attached, which is standard.
Caesars Sportsbook never charges fees for either deposits or withdrawals, which is great. They do however warn you that some of the methods may incur fees elsewhere along the way. For example, some credit card companies charge a premium for payments to online gambling sites. The PayNearMe method always costs a flat fee per transaction, but it's not charged by Caesars.
During all of our tests our experts had no issues with banking. Every method worked as described.
All of the withdrawal methods come with a 72-hour disclaimer until you access your cash, but in our experience, it was faster than that.
Instant deposits and withdrawals are also available in person at the casino cage.
All in all, Caesars Sportsbook is very strong in banking. We are more than satisfied.
Full details of the different methods are below:
If you're wondering how long it takes to deposit or withdraw money from Caesars Sportsbook, we've created the following table to help you compare and contrast the various options. The maximum deposits for each method tend to vary a lot, depending on how much you play.
| Method | Deposit | Withdrawal | Processing Time | Minimum Deposit | Max Deposit | Fees |
| --- | --- | --- | --- | --- | --- | --- |
| ACH/Instant eCheck | Yes | Yes | Instant for deposits, within 72 hours for withdrawals | $20 | Adjustable | Not from the sportsbook |
| Credit/Debit Cards | Yes | No | Instant | $20 | Adjustable | Not from the sportsbook |
| Online Bank Transfer | Yes | Yes | Instant for deposits, within 72 hours for withdrawals | $20 | Adjustable | Not from the sportsbook |
| PayPal | Yes | Yes | Instant for deposits, within 72 hours for withdrawals | $20 | Adjustable | Not from the sportsbook |
| Caesars Sportsbook Prepaid+ Card | Yes | Yes | Instant for deposits, within 72 hours for withdrawals | $20 | Adjustable | Not from the sportsbook |
| Skrill | Yes | Yes | Instant for deposits, within 72 hours for withdrawals | $20 | Adjustable | Not from the sportsbook |
| PayNearMe | Yes | No | Instant | $20 | $500 every 24 hours | Yes |
| Cash at the Cage | Yes | Yes | Instant | $20 | $500 every 24 hours | Yes |
Caesars Sportsbook Signup and Registration
Signing up with US sportsbooks has become a fine art in the last few years, and the process at Caesars is predictably smooth and easy.
Here's a step by step guide to how we found the experience:
First off, hit the "Sign Up" button at the top right-hand corner of the screen. The process is split into three steps, and there is a live chat button at hand if you run into any difficulties – which is a nice touch.
Account Information is first. Type in your full name, email, date of birth, and cell phone number. When you're done, click "Next".
Next is "Personal Information", and there is a lot to be filled in here. First, create your unique password. Next, you need to come up with two private security questions and two answers for site security.
You'll have to type in your full address and provide four digits from your SSN. This is used to verify your identity.
This is also the moment to type in your promo code or bonus code if you have one, which will unlock your welcome bonus. If you've signed up via one of our links, this will be already filled in on your behalf.
You need to confirm all of your info is correct by checking a number of boxes and confirm your age. When you're ready, click "Submit".
You'll be taken to a confirmation screen and you're all done.
It's worth noting that you may need to provide additional documentation to verify your identity and fully unlock your account, which is necessary before you can make withdrawals.
Click Here to Sign Up with Caesars Sportsbook
Security and Gaming Licence
In New Jersey, Caesars Sportsbook is licensed and regulated by the New Jersey Division of Gaming Enforcement, which is the license all sportsbooks need to operate in the state. Caesars is currently live or almost live in at least 17 other states, and has similar licenses from local authorities.
Both Caesars and William Hill are huge names in the world of gambling, and their reputations have been deservedly built up over many years of quality customer service. The new sportsbook already has partnerships with the major sports leagues and TV networks.
From a legitimacy and safety standpoint, we are entirely happy to endorse Caesars Sportsbook.
Customer Support
Excellent customer support is one of those things you never know you need until it's too late.
We always look for the same features when we review a sportsbook's customer support options, and Caesars does well across the board.
The first is ease of access. If the Help section or the live chat is hidden away in some drop-down menu at the bottom of the page, we don't want to know about it. This is thankfully not the case with Caesars Sportsbook, which has the "Support" button always available at the top of the page. If you hover your cursor over it, four separate options will appear.
"Online Help" takes you to the central help section, which is basically a big list of FAQs. There is a lot of good information here, although we did notice a couple of blank pages and error messages too. But we're happy to put this down to teething problems for such a new site.
"Call Us" provides you with a phone number to call if you prefer to speak to a real person.
"Email Us" puts you in touch with the email support team.
"Live Chat" is our favorite and lets you chat via a pop-out chatbox with a real support staff member.
Things Caesars Sportsbook is Doing Right
An awful lot, would be our short answer. The collaboration between William Hill and Caesars technology has been very hotly anticipated in the world of US sports betting, and it doesn't disappoint. Below are our experts; highlights:
The design of the platform is clean, simple, and easy to use. It really feels like a modern sportsbook – not exactly in that it's full of amazing innovations and novel features, but just that it's so sleek and well designed. The mobile app is equally impressive, on both iOS Apple, and Android devices.
We're very satisfied with the bonuses on offer. The $1,250 free bet is a good promotion, and the Profit Boosts are a fun and novel creation. We like that there are plenty of on-running promotions available.
The banking experience at Caesars is pretty faultless. Loads of different methods are supported, including all of the most popular ones. No fees, and generally fast processing times. Perfect.
The betting options are very strong in general. Lots of different sports available, tons of types of bets, great live betting, and good odds.
Things Caesars Sportsbook Could Work On
We're still yet to review a site that didn't have one or two things our experts could live without. Here is where they thought Caesars Sportsbook can still improve.
Generally, the site design is very good, but it feels like it's 90% complete in a couple of places. There are some duplicate FAQs in the help section, and empty pages. We once got redirected to an old William Hill page. These are all things we imagine will be tidied up.
Caesars doesn't currently offer any boosted deposits – either as part of a welcome offer or a reload bonus. The Risk-Free Bet offer is good, but we wouldn't mind having the option of a deposit bonus.
Caesars Sportsbook Company History
Caesars Sportsbook is the brand new sports betting platform created once Caesars acquired the British sports betting legendary brand William Hill. Both previously had separate US platforms, and Caesars Sportsbook is something like the combination of the two.
The Caesars brand is one of the most iconic in the world of gambling. It started off back in the 1970s when Caesars Casino Atlantic City opened on the boardwalk. Today, the company has more than 50 casinos around the world and is regularly listed among the biggest gambling companies in the world.
William Hill was founded, incredibly, all the way back in 1934. It steadily grew into a household name in UK gambling, made its way into the US market in 2012. Like many sportsbooks, the removal of PASPA in 2018 was a trigger for William Hill's US scope to greatly expand.
The $2.9 billion acquisition by Caesars Entertainment makes for a meeting of two true powerhouses. Caesars have announced their intention to use William Hill's existing market share in the US for Caesars Sportsbook and to sell the parts of the business outside of the US.
The Final Word on Caesars Sportsbook
Caesars Sportsbook landed with a huge amount of expectation, but it's basically delivered across the board. We are long term fans of the William Hill platforms, and we've had plenty of positive experiences with Caesars over the years too, so maybe it's no surprise that this sportsbook goes right in at the top of the list of the best books in the US, along with the likes of DraftKings and FanDuel.
The sportsbook is just very high quality in every aspect. The software is modern but also beginner-friendly. Placing bets couldn't really be much easier.
There are lots of bonuses on the books, and the banking experience might be one of the best we've had.
Security, professionalism, and customer support are also clear to see. We just couldn't find much to complain about – and we're picky!
Our experts have given Caesars Sportsbooks two thumbs up. If you want to try for yourself, use our sign-up links and get your welcome bonus today.
FAQs
Is Caesars Sportsbook legal to bet with?
Yes, depending on what state you are located in, and if you are over 21 years old. Caesars Sportsbook is currently live in 18 states in the US.
Can you bet on mobile with Caesars Sportsbook?
Yes, the Caesars Sportsbook app is available to download on both iOS and Android devices.
Does Caesars Sportsbook offer a no deposit bonus or free bets?
Caesars Sportsbook has bonus offers for new players, including their 'Full Caesar' welcome offer which gives new players a first bet up to $1,250 on Caesars plus 1,000 Tier Credits and 1,000 Reward Credits®.
Does Caesars Sportsbook have good odds?
Yes. The betting lines at Caesars Sportsbook are competitive with the other top sportsbooks in the US.
Wingo Headlines Caesars Sportsbook Event as Sports Betting Launches in AZ
On Thursday, former SportsCenter host Trey Wingo headlined an exclusive Caesars Sportsbook event at Chase Field as legal sports betting launches in Arizona.
BETTING
10 September | 03:20 | Mike Lukas
Caesars Sportsbook Acquires William Hill Sportsbook USA
Caesars Entertainment has just launched its new Sportsbook Mobile App that uses recently acquired William Hill's Liberty platform and we take a closer look.
BETTING
10 August | 01:51 | Mike Lukas
Caesars Receives Antitrust Green Light for $3.7B Buyout of William Hill
The historic deal clears the path for a new sportsbook giant to enter the competitive US landscape …
BETTING
29 December | 10:03 | Larry Gibbs

21+ | T&Cs apply
Great payment and customer support
Access to fantasy sports with one account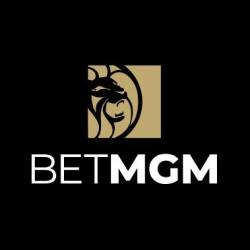 21+ | Terms and conditions apply
Boosted parlays with enhanced odds
Impressive range of bets
10 free bet every week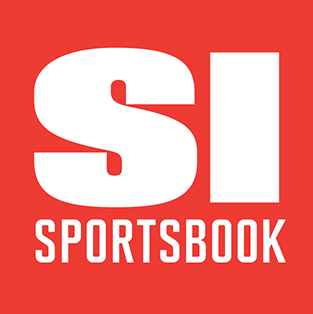 21+ CO Only | Terms and conditions apply
Beginner friendly
Fantastic odds
Bonus code win100