After several failed attempts, Arizona lawmakers have just made online sports betting legal in their state as well as daily fantasy sports. HB 2772 sports betting bill (co-sponsored by Republican Jeff Weninger) has been passed by the state house and senate by a wide margin and should go into full effect by the start of the next NFL season in September 2021.
This new legislation comes after a recent shift in U.S. sports betting policy. In May of 2018, the Supreme Court of the United States overturned a bill that prohibited almost all of the states from offering legal and regulated sports betting. The decision of whether to legalize sports betting is now in the hands of each individual state assemblies such as the Arizona Legislature.
Since the SCOTUS decision, plenty of states, including Arizona now, have made considerable headway in legalizing sports betting and online sports betting. In fact, some states had regulated sports betting up and running within just months.
Right across the US, sports betting is becoming more popular, common and legal. With Las Vegas literally only a few miles from the Arizona border and plenty of states in the south considering how to take advantage of the emerging billion-dollar industry, Arizona has always been a prime candidate to get on board.
In this guide to sports betting laws in the State of Arizona, we'll tell you all about what the recent Supreme Court decision has meant for the state and what the current legal landscape looks like now that HB 2772 has been approved. We also dig into the history of betting in the state, as well as what we can expect the future holds for legal and regulated sports betting in Arizona.
The Current Online Arizona Sports Betting Situation
With the passage of Arizona's HB 2772, sports betting is now legal in the Grand Canyon state. That bill allows both retail and online sportsbook within state lines as well as daily fantasy sports. This could take 4-16 months to implement, but the goal is to have it up and running before the start of the NFL season in September 2021.
This shift in policy was driven by growing state revenue needs that helped inspire Gov. Doug Ducey's support for legal sports betting in Arizona. Of course, none of this would even be up for debate if it weren't for what happened on Monday the 14th of May 2018. On that day, which will live long in the memories of all sports wagering fans across the United States, the Professional and Amateur Sports Protection Act (PASPA) was overturned by the Supreme Court.
Ever since it had been signed into effect back in 1992, PASPA had made sports betting illegal in almost all states across the US. However, after it was repealed in 2018, the question of legalized sports betting was placed in the hands of each state, including Arizona.
Sports betting is popular across the US, it's just not legally regulated. The repeal of PASPA has created a pathway for every state to enter this multibillion-dollar industry.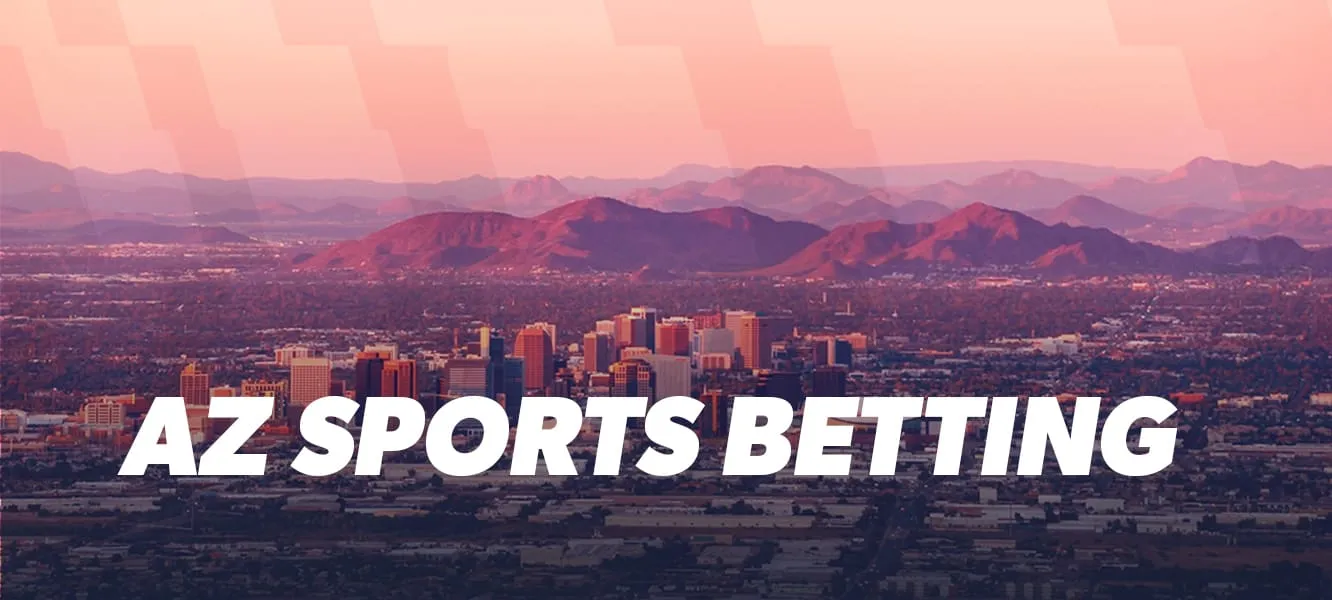 What Have Other States Done Since SCOTUS Decision?
Many states have already made considerable headway in the legalization process, some even legalizing it fully, including a few of Arizona's closest neighbors.
To the east, New Mexico launched its first sports bets in October 2018, with more options expected to arrive soon. To the West, California State is a little further behind but is already preparing a referendum on the subject.
Arizona has been attempting to get a bill passed through their state senate ever since Sen. Sonny Borrelli and Rep. Steve Pierce introduced the first one back in 2019. It took a few major re-writes to make all parties (including the state's tribal casinos) agree to terms but now its latest version has passed, and the Copper state won't be left behind in this emerging industry.
What Does This Mean For Arizona?
The way HB 2772 is written, there will be 20 licenses split between the pro sports teams/sites and the tribal casinos. If multiple locations are a part of the same casino, they can operate under one license. Daily fantasy sports are also now legalized, so expect sites like FanDuel, DraftKings Sportsbook, and Yahoo to begin operating in Arizona.
States that have introduced legalized sports gambling have already started reaping the financial benefits, and Arizona looks like it's ready to start doing just that. Plus Arizona still has racing, the state lottery, and tribal casinos as a part of the state's culture, so sports betting definitely doesn't have the negative connotation that it has in some other parts of the country.
Until now, the sports betting options in Arizona basically amounted to traveling to a neighboring state like Nevada. As for online sports betting, this had been possible in the state, but not strictly legal. Residents in Arizona can still bet online using unregulated sportsbooks that are hosted offshore, but it is not without risks.
We recommend waiting for fully regulated online sportsbooks to make sure you and your money stay 100% safe. As sports betting becomes normalized across the US, more Americans can expect localized legal mobile sports betting options to open up soon.
The History of Online Sports Betting in Arizona
Even though you can practically see the bright lights of Las Vegas, the world capital of sports betting, from the Arizona state line, sports betting both online and offline had always been illegal in the state. That is not to say there is no tradition of gambling, however.
Gambling on horse racing and dog racing are both legal in Arizona, but there are restrictions. Arizona also has a state lottery, which has been in operation since 1982, with funds generated from the lottery going to public development in the state. So while Arizona residents may not have the betting-mad attitude of their neighbors in Nevada, they are no strangers to some casual gambling.
As well as the horses, dogs, and lottery, Arizona has a number of tribal casinos which are regulated by The Arizona Department of Gaming, and now sports betting will be permitted at the tribal casinos. With this history of gambling in the state and the passage of HB 2772, expect a culture of sports betting outside of casual bets between friends to slowly begin to emerge there.
In the past, if you wanted to bet on sports in Arizona, your best bet was to make the trip over the state line to Nevada. Since online sports betting had never been legal, the only option had been unregulated offshore accounts. Sports fans in Arizona will begin to take advantage once more options open up now that it's legal to do so.
Which Online Sports Betting Sites Are Legal in Arizona?
Right now, until the new system is implemented, there is no telling which online sites will begin operating in Arizona, but count on favorites like DraftKings, BetMGM, and Caesars Sportsbook to step in.
Check back on this page for more details in the future as the situation evolves.
What Sports Can You Bet on Online in Arizona?
Until the architecture of legal online sports gambling is officially set up, outside of Tribal casinos and tribal gaming, horse and dog racetracks are the only kind of betting available in Arizona. However, daytime horse racing and dog racing are not allowed to take place in the same county, so the laws around those are a little restrictive.
As legal sports gambling begins to arrive in Arizona now, it will find a state already comfortable with gambling. And of course, Arizona has a whole host of storied and successful sports teams to bet on once legalization comes in.
Arizona has professional sports teams in the NFL, MLB, NBA, and the NHL as well as NCAA teams and other popular sports events making a great environment for bettor in Arizona.
NFL Football in Arizona
If you want to know about the history of sports in Arizona, then look no further than the Arizona Cardinals, who are the oldest professional football team in the United States. Founded in 1898, and with a history that goes from Chicago to Arizona via St. Louis, the Cardinals have got a couple of national championships to their name, in 1925 and 1947.
The Cardinals are sure to be the subject of some action now that legal sports betting has made its way to Arizona. Check out our guide to the best Arizona Cardinals sports betting promo codes to get started.
College sports (especially football) are also super popular in Arizona. The rivalry between the Arizona State Sun Devils and the Arizona Wildcats is one of the fiercest and longest-running in the whole country.
MLB Baseball in Arizona
Phoenix is home to a number of professional sports franchises and in the MLB the Arizona Diamondbacks represent the state on a national level. Their World Series win in 2001 came only four years after the franchise was created.
Arizona also hosts the Cactus League, which welcomes a number of MLB teams for spring training every year.
NBA Basketball in Arizona
In the NBA, the Phoenix Suns have a healthy record of picking up Division titles, but despite a few appearances in the playoffs they are yet to win an NBA championship. The Suns actually boast one of the best win records in the history of the NBA.
The legalization of sports should see a couple of bucks in Arizona going on the Suns. The team just announced that they have partnered with the sports betting app FanDuel, which will have a "luxury sportsbook retail location" inside the Suns arena.
The Phoenix Mercury represent the city in the WNBA and have had success, grabbing three WNBA championships in the last ten years.
NHL Hockey in Arizona
Like the Diamondbacks, the Arizona Coyotes who represent the state in the NHL are a pretty young franchise, officially founded in 1996 when they moved to Phoenix.
Before that the franchise was known as the Winnipeg Jets, one of the founding franchises of the World Hockey Association. The Coyotes are still seeking an elusive Stanley Cup victory.
Other Sports in Arizona
In soccer, Phoenix Rising FC are partly led by one of the aging superstars of the game in Didier Drogba both on the pitch and in the boardroom. The Rising are still in the second tier of the American soccer pyramid, but they are pushing towards a spot in MLS.
In golf, Arizona is a regular stop on the PGA tour with a number of great courses scattered throughout the state. Phoenix International Raceway is home to a couple of NASCAR weekends every year.
Now that sports betting is legalized in Arizona, you can expect a lot of action on all of these sports.
Of course, betting is not limited to local teams. If you think the Warriors are a better shout for another NBA title than the Suns, by all means, stick a few dollars on them. Maybe just keep quiet about it in the bars in downtown Phoenix.
What Is the Future of Online Sports Betting in Arizona?
It's legal now, so expect online sports betting to be in place by the start of the NFL season in September 2021. First, the selected operators must partner with casinos in-state, then they can start to launch their online product. These sites will be available to anyone in state lines who is of legal age, which is 21 according to the new bill.
The pacts between Arizona and the Native American tribes dictate the substantial taxes that the tribal casinos pay on gaming revenue. This is why sports betting in Arizona couldn't have happened without the approval of the existing Tribal Casinos, requiring a renegotiation of the existing tribal pacts. Now sports betting is legal at the tribal casinos and that tax revenue should see a huge increase.
Sports fans in Arizona spent long enough watching their neighbors in Nevada enjoy wide-open sports betting. After New Mexico's recent legalization and a referendum being prepared in California, Arizona now joins its neighbors in being able to bet on sports legally.
If you live in Arizona, keep an eye on this page for significant developments as legalized sports gambling is being set up in your state.
For more information on other states browse our state by state US sports betting law guides.
Arizona Sports Betting FAQ
Arizona is new to sports betting so you probably have some questions. Read here to see if we can answer them for you.