DraftKings Offers Betting on Fantasy Counter-Strike
Bet on sports and get a $1,000 sign-up bonus!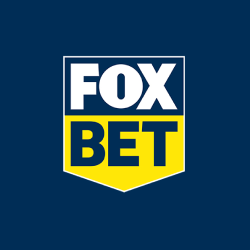 Register at DraftKings Sportsbook in NJ, PA, WV, IN or IA and get a $1,000 sign-up bonus to bet on sports!
21+ NJ Only | Terms and conditions apply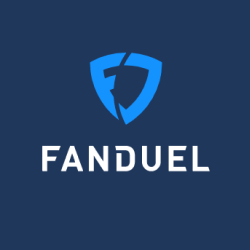 Play daily fantasy games here! Get a FREE contest entry with DraftKings!
With eSports filling a huge void with the suspension of professional sports leagues, it was only a matter of time before bookmakers took notice and began taking wagers on virtual tournaments.
Recently, DraftKings announced they have built a fantasy game around Counter-Strike: Global Offensive, allowing bettors to assemble a team of their favorite eSports athletes as they take on other competition.
Much like how DraftKings runs their daily fantasy sports, the new fantasy game provides the platform for bettors to place professional eSports players on a roster that accumulates points based on performance. Counter-Strike: Global Offensive joins League of Legends as two games that have attracted bookmakers to build betting markets around the competitions.
How is the DraftKings DFS Game Played?
Bettors assemble a team of five players from a roster pool that spans over different sanctioned leagues. They also select a captain slot that offers more points to that player based on their performance.
The captain position is used in fantasy soccer leagues where the rosters are larger and bettors have more discretion to use strategy to find the player they believe will have the best week.
Once the competitions are held, a final score is tailed, then the roster goes against other bettors with money being awarded to the top places in the DraftKings tournament.
Tournaments for Counter Strike through DraftKings have offered purses of $50,000 in early contests with the winners taking home a prize of $10,000. The tournaments on the fantasy betting site routinely have close to 6,000 entries per contest.
Why eSports Has Dangers for Betting Markets
Some bookmakers are exercising caution with their leap into eSports betting as the potential for fraud is a worry as this weekend's scandal involving basketball superstar Kevin Durant's participation in NBA2K, NBA players only disrupted betting markets.
Durant's game against Heat forward Derrick Jones Jr. in the tournament had drawn the attention of online sportsbooks with odds posted that signaled the Brooklyn Nets forward was considered the best player in the tournament and a heavy favorite over Jones Jr.
But after odds were posted, bookmakers found heavy action coming in on Jones with Durant largely ignored. Bookmakers found that the match had been pre-recorded to show on ESPN and the result had leaked to bettors.
The headache for online sportsbooks showed the potential pratfalls of taking action on an eSports game where there are questions of how and when the event is held.
But with several leagues playing Counter-Strike, the hope from bookmakers is that there will be more transparency that allows their fantasy game to avoid the scandal that derailed the NBA2K tourney.
DFS Counter-Strike FAQ
What is Counter-Strike?
Counter-Strike is a multi-player game that puts two teams against each other as one team tries to commit a virtual terrorist attack and the other team tries to stop the crime.
How can I bet on Counter-Strike?
Sites like DraftKings allow bettors to assemble a collection of real-life eSports players and based upon their performance in tournaments they could win money in a similar fashion to daily fantasy sports.
What other video games are popular eSports events?
Games like Madden, NBA 2K, Call of Duty, League of Legends, Dota 2, and Hearthstone: Heroes of War, along with Counter-Strike: Global Offensive are popular games that have professional leagues built around the platform.

Latest Sports Betting News
Louisiana's House Sports Betting Bill Moves To Senate
Louisiana voters might be well on their way to having fully regulated and legal sports betting.
BETTING
13 May | 03:36 | Chris Altman
Texas' Gambling Expansion Bill Won't Make It This Session
The two main proponents of sports betting in Texas have each sponsored a sports betting bill that was hopeful to pass through the Legislature …
BETTING
11 May | 03:37 | Chris Altman
Alabama Governor Would Have Signed Dying Sports Betting Legislation
Alabama Governor Kay Ivey indicated that she would have supported the failing efforts to legalize sports betting under SB 319.
BETTING
8 May | 04:19 | Chris Altman