Southeast Division - Where They Left Off After NBA Suspended
Two weeks into the NBA's suspension due to the Coronavirus pandemic, more and more news is coming out regarding the health of players, the job status of employees, and what the league will look like when they return.
What happens to the NBA from now on is totally up in the air. What happens with its players, contracts, statistics, draft picks, and free agency is a developing process.
With just under a quarter of the season left to play we analyze where each team left off before the season continues. Let's take a look at the Southeast Division!
5. Atlanta Hawks (20-47) (5th in Southeast, 14th East)
| | | | |
| --- | --- | --- | --- |
| Pace: 103.0 (5) | ORtg: 107.2 (26) | DRtg: 114.8 (28) | NetRtg: -7.6 |
The 3⃣ that sealed the deal! ? pic.twitter.com/k3TjkgktkS

— Atlanta Hawks (@ATLHawks) March 22, 2020
Top Performers:
(G) Trae Young – 35.3 MPG | 29.6 PPG | 9.3 APG | 4.3 RPG
(F) John Collins – 33.2 MPG | 21.6 PPG | 10.1 RPG | 1.6 BPG
(F) Jabari Parker – 26.2 MPG | 15.0 PPG | 6.0 RPG | 1.3 SPG
Where They Left Off
The Atlanta Hawks are about as optimistic as a team can get for only having 20 wins on the season. Their young core looks rather promising, Lloyd Pierce is yet to take a wrong step, and they have more young talent coming soon. While they weren't mathematically eliminated from the playoffs upon the NBA's suspension, it was never in the cards.
Highlights/Lowlights of the Season
High: The development of Trae Young is the biggest story for the Atlanta Hawks. He's Curry-esque in his approach to the game, scoring 29.6 points per game on a 51.9% effective field-goal percentage. At only 21 years old, Young was named an All-Star Starter for the very first time.
Low: After a shaky start to the NBA season, the Hawks were hit with a blow as starting power forward John Collins was suspended for 25 games for violating the NBA's anti-drug program for testing positive for growth hormone. Of the 25 games, Collins was suspended, the Hawks won only four. His presence was certainly missed.
What is Next?
The Atlanta Hawks can now say they have an All-NBA level player in Trae Young. The next step will be surrounding him with players that can help them get to the playoffs. With what will almost certainly be another top-five pick, the Hawks have the choice of ransoming a young piece for a veteran or continuing their youthful trend.
4. Charlotte Hornets (23-42) (4th in Southeast, 10th East)
| | | | |
| --- | --- | --- | --- |
| Pace: 95.8 (12) | ORtg: 106.3 (29) | DRtg: 113.3 (24) | NetRtg: -7.0 |
You ask. We deliver. Check out every @MilesBridges dunk of the season! ? #AllFly pic.twitter.com/ZesfzbRR7y

— Charlotte Hornets (@hornets) March 24, 2020
Top Performers:
(G) Devonte' Graham – 35.1 MPG | 18.2 PPG | 7.5 APG | .373 3P%
(G) Terry Rozier – 34.3 MPG | 18.0 PPG | 4.4 RPG | 4.1 APG
(F) Miles Bridges – 30.7 MPG | 13.0 PPG | 5.6 RPG | .330 3P%
Where They Left Off
The Charlotte Hornets, in their bid for the eighth seed in the Eastern Conference, have been on a separate eight and six-game losing streak this season. Overtaken by the Washington Wizards, the Charlotte Hornets' lack of consistency cost them a shot at a post-season berth.
Highlights/Lowlights of the Season
High: The Charlotte Hornets had some hope this year due to the explosion on to the scene by guard Devonte' Graham and forward Miles Bridges. The two prospects took great leaps in improvement this season, Graham being the likely frontrunner for Most Improved Player of the Year and Bridges having won the MVP Award for the Rising Stars Challenge.
Low: The Charlotte Hornets are in a bit of a franchise no-man's land at the moment. Their record is good enough that they won't have a top-five draft pick, but have $20 million coming off the books this summer. Never a significant free-agent destination, the Hornets are in a very uncertain position.
What is Next?
Owner Michael Jordan, GM Mitch Kupchak, and coach James Borrego have a lot to work on this summer. Should the season return, they're not totally out of the playoff race, but they haven't shown the ability to go on a serious run to make the big dance. Fostering the talents of Graham and Bridges is priority number one.
3. Washington Wizards (24-40) (3rd in Southeast, 9th East)
| | | | |
| --- | --- | --- | --- |
| Pace: 102.8 (6) | ORtg: 111.9 (12) | DRtg: 115.8 (30) | NetRtg: -4.1 |
Buzzer beater ? for #⃣3⃣!#WizCeltics | @RealDealBeal23 pic.twitter.com/e5tTol5AQi

— Washington Wizards (@WashWizards) March 23, 2020
Top Performers:
(G) Bradley Beal – 36.0 MPG | 30.5 PPG | 6.1 APG | 4.2 RPG
(F) Davis Bertans – 29.3 MPG | 15.4 PPG | 4.5 RPG | .424 3P%
(F) Rui Hachimura – 29.7 MPG | 13.4 PPG | 6.0 RPG | .517 eFG%
Where They Left Off
The Washington Wizards are very much the "League Pass" Team of the Year. They are incredibly entertaining, own one of the NBA's most high-powered offenses, but their play on the other side of the ball is detrimental to the concept of defense. To say the Wizards have had an odd season would be an understatement.
Highlights/Lowlights of the Season
High: Bradley Beal has shown that he can lead an NBA team. Not to an NBA title, or possibly even the playoffs, but he is one of the best scorers in the league. Beal, with a stronger roster, showed that the result of John Wall's injury wouldn't be a detriment to his play. Bradley Beal is a star in the NBA.
Low: The Washington Wizards were in a scenario this year where "whatever happens, happens". The injury to John Wall and the commitment to a number of contracts meant that the Wizards would both be fighting for the best spot, as well as content with a losing result. The expectations weren't high this year, which certainly bled into many of their performances.
What is Next?
The Wizards will need to know the status of John Wall before they can move forward with their plans. If his recovery is not on track, the Wizards may need to reshuffle their cards this summer. Should Washington actually win a playoff spot, we may see Bradley Beal named the new leader of the Wizards.
2. Orlando Magic (30-35) (2nd in Southeast, 8th East)
| | | | |
| --- | --- | --- | --- |
| Pace: 98.3 (26) | ORtg: 108.0 (24) | DRtg: 109.0 (9) | NetRtg: -1.0 |
N?PE pic.twitter.com/2Hk8A5kdoB

— Orlando Magic (@OrlandoMagic) March 21, 2020
Top Performers:
(C) Nikola Vucevic – 32.6 MPG | 19.5 PPG | 11.0 RPG | .515 eFG%
(G) Evan Fournier – 31.7 MPG | 18.8 PPG | 2.6 RPG | .406 3P%
(F) Terrence Ross – 27.3 MPG | 14.8 PPG | 3.2 RPG | 1.1 SPG
Where They Left Off
The Orlando Magic finished their pre-suspension run with the eighth seed in the Eastern Conference. Benefitting off of the relative weakness of the teams below them, the underachieving Orlando Magic look to be part of another NBA Playoffs.
Highlights/Lowlights of the Season
High: The Orlando Magic are inconsistent in a lot of areas, but they are rock solid when it comes to defending the ball. Ranked in the top ten in defensive efficiency, the Orlando Magic knows how to force teams to play their game.
Low: Solid but unspectacular, the Orlando Magic are missing that star punch on their team. They've lost a number of games due to their inability to score the ball for extended runs or during opportune moments.
What is Next?
The Orlando Magic are in a tough position. They don't have much of a chance to win the NBA title, but they're hoping to be a regular member of the playoffs. General Manager Jeff Weltman is hoping that Aaron Gordon and Jonathan Isaac can become the star pair that their ceilings suggest they can be.
1. Miami Heat (41-24) (1st in Southeast, 4th East)
| | | | |
| --- | --- | --- | --- |
| Pace: 98.1 (27) | ORtg: 112.7 (6) | DRtg: 109.4 (12) | NetRtg: 3.3 |
An all-around effort for the boys topped by @JimmyButler's 1st HEAT triple-double. That was the recipe for a big W in Toronto.
?? #HEATHighlights

Join us Wednesday at 8pm to rewatch our 12/28 #HEATwin over the Sixers on @FoxSportsHEAT. pic.twitter.com/2FHdrleOZO

— Miami HEAT (@MiamiHEAT) March 24, 2020
Top Performers:
(F) Jimmy Butler – 34.3 MPG | 20.2 PPG | 6.6 RPG | 6.1 APG
(C) Bam Adebayo – 34.4 MPG | 16.2 PPG | 10.5 RPG | 5.1 APG
(G) Goran Dragic – 28.4 MPG | 16.1 PPG | 5.1 APG | .377 3P%
Where They Left Off
The Miami Heat were comfortably overachieving before the season came to an abrupt halt. Owning the fourth seed in the Eastern Conference, the Heat are one of the Eastern Conference's most threatening teams. Well-balanced and well-coached, Miami is the surprise of the season.
Highlights/Lowlights of the Season
High: The play of Jimmy Butler and Bam Adebayo is powering the Heat to their success. But surprise contributions from unexpected players – Kendrick Nunn, Duncan Robinson, and Tyler Herro – are both a product of excellent scouting and coaching from Erick Spoelstra.
Low: It's difficult to pick a low on the Miami Heat's season, but it should be noted that their all-out style of play leads them to some surprising losses and results. Strong but not unbeatable, the Heat are yet to prove they can compete with the top of the NBA. Consistency will be key to the oddsmakers backing the Heat moving forward.
What is Next?
The Heat's expectations have gone from playoff hopeful to Eastern Conference contender. They've defeated the Toronto Raptors and Milwaukee Bucks twice this year, but have also disappointed with some surprising losses to teams like Washington and Atlanta. Miami can raise its game to meet the competition, but whether or not that can be sustained over a playoff series is yet to be seen.
NBA FAQs
Who has the best odds to win the NBA Championship in the Southeast Division?
The Miami Heat (+2000) have the best odds to win the NBA Championship out of Southeast Division teams.
Who is the best player on the Miami Heat?
Jimmy Butler has been voted an NBA All-Star five times in his career. That is five times more than all of his teammates, save for Bam Adebayo who was named a first-time All-Star this year. Butler owns the Heat's highest win-share rate at 8.5.
Who is the highest-paid player on the Miami Heat?
The most expensive contract on the Miami Heat belongs to Jimmy Butler. Butler signed a four-year contract worth $140.7 million in the summer of 2019. For the 2019-2020 season, Butler earns $32.7 million.

Bet on Sports With the Best NJ Sportsbooks

21+ | NJ, WV, PA, IN, IL, CO, IA, TN, MI, VA only | T&C apply
Great payment and customer support
Access to fantasy sports with one account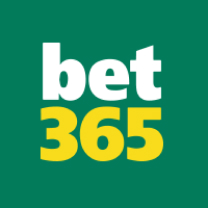 21+ | T&Cs, time limits & exclusions apply
Impressive range of bonuses
One of the worlds biggest sportsbooks

21+ | Terms and conditions apply
Fastest payout platform
Many withdrawal options
Live right now feature
More NBA Predictions & Odds
Best NBA Prop Bets Today: Warriors Are One Win Away From the NBA Championship
Here are the best NBA prop bets for game 6 tonight! Check out the full preview and get the latest odds! …
NBA
16 June | 04:15 | Christian Jope
Golden State Warriors vs Boston Celtics: Can't Afford a Poor Game
Back on their home court, Jayson Tatum and the Boston Celtics hope to stave off elimination by Andrew Wiggins' Golden State Warriors! …
NBA
15 June | 03:59 | Christian Jope
Boston Celtics vs Golden State Warriors: The Series is Tied 2-2
Jayson Tatum and the Boston Celtics surrendered home-court advantage and now face Stephen Curry's Golden State Warriors in a race for two wins! …
NBA
13 June | 04:55 | Christian Jope