SugarHouse CT Sportsbook Bonus Code, Mobile App 2022
SugarHouse
Sign up with SugarHouse for one of the best sports betting options available in CT.
Pros
Large range of bets and sports available
Impressive live betting set-up
Daily specials section with enhanced odds which change every day
Amazing customer support
Cons
Both the website and app could do with an overhaul
Too much overlap between casino and sportsbook
Are you wondering if SugarHouse CT is a good online sportsbook to sign up with?
In this in-depth review our experts bust open SugarHouse Connecticut's online sports betting site and sports betting app to find out for sure if it's a good place to bet on sports legally in Connecticut.
We dig in to all the most important parts of the site and app including:
Software
Selection of bets
Quality of odds
Bonuses
Safety and security
We'll also take a closer look at what sports you can bet on and what banking options SugarHouse CT accepts for deposits and withdrawals.
Our experts have completed a thorough review of the platform and have tested out everything that affects the user experience. In this review, we report what we like about SugarHouse's sportsbook, as well as where we think it can be improved.
If you like what you hear, we can also help you sign up and get your hands on exclusive bonuses and promotions.
SugarHouse Sportsbook CT at a Glance
SugarHouse Sportsbook Facts
SugarHouse CT bonus promo code
SPORTS
Welcome bonus
$500 Free Bet
Land-based partner
Monmouth Park Race Track, Atlantic City
Website URL
https://www.playsugarhouse.com
The SugarHouse CT sportsbook actually gets its name from the SugarHouse Casino in Pennsylvania. However, the online sportsbook is licensed in New Jersey thanks to a deal signed with the Monmouth Park Race Track in Atlantic City.
Here are the headlines about SugarHouse:
SugarHouse CT is fully licensed and regulated by the New Jersey Division of Gaming Enforcement.
The site has a full program of sports from around the world available, as well as an impressive live betting set up.
Although you can create an account from anywhere, you need to be physically located in Connecticut in order to place a bet.
SugarHouse CT has a website and an app, both of which also feature online casino games. When you sign up for the sportsbook, you get easy access to those too.
Our experts found a lot to like about SugarHouse. The range of bets really is second to none and the customer interaction in terms of support and convenient banking transactions is great too.
Although we think the digital platforms could be improved, we are big fans of the sportsbook overall.
Next up, we're going to take more of an in-depth look at the various feature of the SugarHouse online sportsbook.
SugarHouse CT Software and Mobile Sports Betting App
Our experts had somewhat mixed feelings about the SugarHouse website.
We found that the different sports and markets were all easy to navigate through, with a column on the left hand side of the page. We liked that the number of bets available in each section was included beside the heading. Our experts were able to find the specific bets and leagues they were looking for with no trouble.
We liked the betslip, which hides when not in use and allows you to add different bets to build your parlays smoothly.
We were impressed with the wide range of online sports betting options available for the major sports, with plenty of interesting props on the go. The live betting section is easy to find and works well, with loads of in-play bets also available.
On the downside, we found the site to be quite crowded. The site requires you to disable any ad-blockers on your browser, and there are a lot of ads visible on the page – often trying to direct users to the casino. The app has the same issues.
There is also a live "Newsfeed", showing the bets that are being won on the site in real-time. In our opinion, this is something of a gimmick and just takes up space.
We found some formatting issues too, with some parts of the site being blocked by others.
Overall, we would like to see both the website and app streamlined, with less ads and more white space. The sportsbook has great betting options, and they deserve to be presented a little better. Check out our ranking of the best real money sports betting apps to how SugarHouse compares to other sportsbooks.
Software and App Highlights
Easy to navigate around, with good headings to help you find exactly what you are looking for.
The betslip works well, and beginners and experts alike will have no problem placing bets.
We like the daily specials section on the homepage, offering bets with enhanced odds.
You can choose the style of odds that you prefer.
Access to the casino and sportsbook from the same app, for users who like to bet on sports and play casino games.
Things to Improve
Both the app and the website could do with much fewer advertisements, and a more streamlined theme.
Some of the panels and ads move around on the page, which can be distracting. The "Live Chat" icon blocks out the betting market behind it.
We found the app response time to be slightly slow when toggling between the casino and sportsbook.
We would like less overlap between the casino and sportsbook in general, for those users who are only interested in one or the other.
Bonuses and Deals at SugarHouse CT
A big part of attracting new members, and retaining existing ones, is offering great bonuses and deals. With SugarHouse's extensive experience in the casino industry it's no surprise that the sportsbook serves up plenty of juicy promotions as well.
Since the online casino and sportsbook are linked, you will automatically qualify for casino bonuses if you decide to sign up for the sportsbook.
The exact bonuses and offers vary depending on when you sign up, but there's usually a valuable welcome bonus and some form of free bets. Here are a selection of the bonuses that our experts have seen at SugarHouse CT.
First Deposit Bonus
This is SugarHouse CT's bonus for new members. Get a Free Bet of up to $500 when you make your first deposit of $10. Use promo code 'SPORTS' to claim the offer.
iRush Rewards Loyalty Program
SugarHouse's loyalty program comes in the form of iRush Points, which are earned every time you place a bet. You also earn iRush Points when you play casino games.
Depending on how many points you have earned over a given time, you are assigned a loyalty level which entitles you to a variety of bonuses such as risk-free bets, or VIP entry into SugarHouse's Philadelphia casino.
The bonuses tend to encourage customers to use other SugarHouse services, like playing online casino games or visiting its physical casino. The iRush Rewards Loyalty Program is therefore likely to appeal to users who intend to use more than just the sportsbook.
Other Bonuses
SugarHouse's bonuses all tend to focus more on the casino side of things. Members get regular free games and spins in the casino. There are also physical prizes, such as tickets to live sporting events.
These types of bonuses are likely to be great for some users, but not for those who are solely interested in betting on sports online in CT.
Kinds of Bets and Odds
The variety of bets on offer is always one of our biggest considerations when reviewing a sportsbook. Our experts are happy to report that SugarHouse scores very highly in this section.
If you want to stick to the most popular bets – moneylines, totals and point spreads – SugarHouse has got you covered in a wide variety of sports.
However, the sportsbook really comes into its own with the array of props on offer. Basically every game from major sports like NBA, NHL, NFL, MLB and Soccer has hundreds of interesting bets available – from betting individual players to the team possession stats.
Here are our main takeaways after exploring the kinds of bets you can make with SugarHouse:
The site and app have a huge selection of interesting bets available for major sports
The most popular bets are also available for a huge variety of less-popular sports.
There's a good live betting section, with hundreds of live props typically available.
Both US and international sports are well covered.
During our tests, the odds and betting lines were very good, more than competitive with other main sportsbooks.
Popular Bets
Ultimately, the vast majority of bets are placed in a small number of markets which include money lines, point totals, points spreads and futures for major tournaments.
SugarHouse has all of these well covered, and they are among the first bets you see when you drill down into a specific sport or league.
We would love it if the some of the advertisements and extraneous content could be cleared away form the site so that the most popular markets could be even more prominent.
You can still find them but they're less clear than other less ad-heavy sportsbook interfaces.
Prop Bets
Prop bets are undoubtedly one of SugarHouse New Jersey's strong points and our experts loved the amount of props available. Major sports had literally hundreds of markets associated with each game, meaning we could happily browse the options for hours.
The range of prop bets will really appeal to the people looking to go beyond the more common betting markets we mentioned in the last section.
One minor thing we noticed is that the prop market for games does tend to greatly expand in the 24 hours before it begins. It would be nice to have it open a little earlier. In general though, we love the props on SugarHouse CT.
Live Betting
Even though more and more sportsbooks are offering live betting these days, they often only offer the simpler bets and only a few options for each game. This is definitely not the case with SugarHouse.
There were tons of bets available for a wide variety of live games. Our experts also loved the little graphics visible when you click into games which show game statistics and updates.
Once again, the live betting platform would benefit from some streamlining, and like the rest of the site feels a bit crowded. However, the range of live bets is excellent.
Other Betting Options
Overall, we are super impressed with the betting options at SugarHouse CT.
Parlays, teasers, buying points – chances are if you can think of a bet you will find it on SugarHouse.
We also like that there is a daily specials section on the homepage, offering enhanced odds on pre-selected parlays.
Another unique offering is the "Jackpot Parlay" feature, which essentially randomly generates parlays. We found this to be something of a gimmick, but the fun element might appeal to some users.
Sign up with SugarHouse here:
Sports You Can Bet on at SugarHouse CT
As well as having loads of bets, SugarHouse has plenty of different sports on offer too.
Most people will probably stick to the major leagues including betting on the NBA, NFL, MLB, and NHL, all of which are well covered. However, our experts were equally impressed with the huge range of additional options from the US and around the world.
Minor leagues, college sports, even non-sports entertainment are all well represented.
Here is a comprehensive list of what sports our experts found at SugarHouse CT:
Euroleague Basketball
NCAA Hockey
NCAA Baseball
Australian Rules
Boxing
Cricket
Cycling
Darts
Rugby Union
More sports and markets are added all the time, such as when major tournaments roll around. In the opinion of our experts, you should be covered no matter what sport you are looking for.
Options for Deposits and Withdrawals
Another factor that must be considered when selecting a sportsbook is how easy and secure it is to get money on and off the site.
Thanks to the licence provided by the New Jersey Division of Gaming Enforcement, safety and security are guaranteed.
Our experts were also very impressed with the number of options available for depositing and withdrawing funds with SugarHouse. Different customers have different preferences in this regard, and by accepting a wide range of payments SugarHouse is likely to cater to everyone.
Here is the list of options available for both deposits and withdrawals:
Deposit Options
ACH Payments Bank Transfer
Discover
VIP Preferred
SugarHouse Prepaid Card
PayNearMe
VanillaDirect
Cash at casino cage
Withdrawal Options
ACH Payments Bank Transfer
SugarHouse Prepaid Card
Cash at casino cage
Check by mail
Banking Methods Comparison
Each of the methods available have small differences in how they function. Refer to the table below to help you decide which method is best for you:
| Method | Deposit | Withdrawal | Processing Time | Minimum Deposit | Maximum Deposit | Fees |
| --- | --- | --- | --- | --- | --- | --- |
| ACH Payments Bank Transfer | Yes | Yes | Instant for Deposit, 3-5 business days for withdrawals | $10 | n/a | No |
| Visa | Yes | No | Instant | $10 | None | Not from sportsbook |
| Mastercard | Yes | No | Instant | $10 | None | Not from sportsbook |
| Discover | Yes | No | Instant | $10 | None | Not from sportsbook |
| PayPal | Yes | No | Instant | $10 | None | No |
| SugarHouse Prepaid Card | Yes | Yes | Instant | $10 | None | None |
| PayNearMe | Yes | No | Instant | $10 | $500 every 24 hours | Yes |
| Cash at casino cage | Yes | Yes | Instant | $10 | None | No |
| Check by mail | No | Yes | 10-14 business days | n/a | n/a | No |
Signup and Registration
Online sportsbooks like to make the sign up process as simple as possible, and SugarHouse is no exception.
Signing up is easy. You can do it directly on the app or on the website. Remember that you can create an account from anywhere, but you must be in New Jersey to place a bet.
To sign up, follow these steps:
Click the "Join Now" button on the homepage of the app or website.
On the first screen, choose your screen name, password and email address. This screen is also an opportunity to type in a bonus code (although you can also do this when you make your first deposit). Check our links to make sure you are getting the best bonus available.
Once you have clicked "continue", enter your name, date of birth, gender and full address.
Click "continue" again to move on to the final step. Here you will need to provide the answers to a few security questions, as well as providing your cell number and four digits from your SSN. This data is used to verify your identity.
Finally, you need to check a box to agree to the terms and conditions, and to confirm your age and identity.
Once you have done that, you are good to go. You will be free to deposit funds into your account using one of the methods previously covered, and claim your bonus.
Join SugarHouse here:
Security and Gaming Licence
Our experts are happy to report that they found absolutely no security issues with SugarHouse New Jersey, and have no problem recommending the sportsbook from that perspective.
SugarHouse is fully licenced and regulated by the New Jersey Division of Gaming Enforcement, which guarantees its security measures, the integrity of its software, its handling of your information, its financial transactions and more.
Knowing that all your interactions with the sportsbook are protected is reassuring, and stark contrast to the unregulated offshore sportsbooks that were popular before sports betting was legalized in 2018.
In our opinion, SugarHouse CT is thoroughly professional, secure and safe for all users.
Customer Support
Having a responsive customer support is a big plus for sportsbooks. When our experts examine a site's customer support department, they look for things like the range of options available for contacting the sportsbook, FAQs, and live chat.
We are happy to report that SugarHouse does well in all of these categories.
The "Help Centre" button is always available at the top of the sportsbook. Clicking this will bring you to a series of articles and FAQ's, and also give you the option to search for help using keywords.
If that doesn't help you can email the sportsbook your questions or, better still, use the live chat option which is always visible on the bottom left hand side of the page.
The live chat is available from 09:30 until 02:00 every day, and our test questions were answered quickly, comprehensively and politely.
The only thing lacking is a dedicated phone line for the sportsbook, but we prefer the live chat anyway.
Things SugarHouse CT Is Doing Right
SugarHouse has a great reputation for providing a high quality casino gaming experience, so we were excited to see what its move into sports betting would bring.
After all of our tests, we were not disappointed. SugarHouse has a lot to like, and in many areas it is right at the very top of the list of the best sportsbooks.
Here are our highlights:
We love the range of bets and sports available. It's great to have the option of placing a few more out-there bets every now and again, and the sheer number of markets that SugarHouse carries means that the sportsbook is perfect both for beginners and more advanced gamblers.
The live betting set-up is also very impressive, with an amazing number of things you can bet on in real-time.
We like the daily specials section, where you can get bets with enhanced odds which change every day.
The user support is second to none, with responsive customer service and a very impressive range of options for depositing and withdrawing funds.
Things SugarHouse CT Could Work On
Every sportsbook has areas it can work on and SugarHouse is no different. Here are the main things we'd like to see improved:
Both the website and app could do with an overhaul. We would like to see fewer advertisements, the removal of unnecessary features such as the "Newsfeed", and an overall more streamlined look.
If you are intending to use both the sportsbook and other SugarHouse services, like the online casino or physical resort, the bonuses are pretty interesting. However, if you only intend to use the sportsbook, the bonuses are fairly average. We would like more dedicated bonuses and offers for the sportsbook only.
We would prefer having less overlap between the sportsbook and the casino. It's nice that signing up gives you access to both, but we would prefer not to be advertised casino games while on the sportsbook section of the app, for example.
SugarHouse Company History
SugarHouse's signature physical venue, SugarHouse Casino, is not actually located in Pennsylvania. The casino opened in 2010 and has built up an impressive reputation since then.
The casino's move into sports betting began when the Supreme Court removed the federal ban on sports betting in May 2018. Both Pennsylvania and New Jersey acted quickly, with sports betting legalized in both states by November of that year.
New Jersey was the first of the two to offer online betting, so SugarHouse decided to partner with a casino in the Garden State in order to offer online betting in New Jersey.
SugarHouse online sportsbook originally opened in August 2018, partnered with the Golden Nugget Casino in Atlantic City. However, New Jersey betting regulations prevent any operator who also owns a sports franchise from taking bets on that sport.
Since the Golden Nugget is owned by the owner of the Houston Rockets, SugarHouse was prevented from booking bets on the NBA. So, SugarHouse left the Golden Nugget and signed a new deal with Monmouth Park Race Track.
The Final Word on SugarHouse CT
Sports betting fans are really spoiled for choice these days. From our research, SugarHouse CT deserves serious consideration as one of the best sportsbooks out there.
In our opinion, the range of bets, the number of sports and the odds and betting lines on offer are right at the top of the line.
SugarHouse certainly has everything a user could want to really get stuck into a wide range of sports betting tactics and strategies.
Throw in the comprehensive live betting options and, in our opinion, if you can think of bet you can probably place it at SugarHouse.
If you decide to sign up and deposit at SugarHouse, make sure to use the links on this page in order to get the best possible deal.
We are big fans of the customer service and transaction options provided too, and the security provided by the New Jersey Division of Gaming Enforcement means you never have to worry about your personal details.
The close connection (in terms of advertisements and bonuses) between the sportsbook and the online casino, as well as physical SugarHouse services, will really appeal to some users and likely not be of much interest to others.
In terms of improvements, we would love to see the platforms themselves made a little more slick. We want less unnecessary information, fewer advertisements and more focus on what makes SugarHouse great – the value and range of bets.
As well as being too cluttered, we had some minor issues navigating. Parts of the website can be blocked out by other buttons, and the statistics graphic had issue loading on the app for example.
We think both platforms are just a few tune-ups away from being great.
The only other major improvement we would like to see is some better offers and bonuses for the sportsbook. The welcome bonus is standard, and we would like to see something like a weekly free bet, or reload bonus.
Overall though, we are very impressed with SugarHouse. We have no problem recommending SugarHouse as offering one of the most comprehensive sports betting experiences in the state.
Make sure to check out our links to get the best bonus before you sign up.
FAQs
Is SugarHouse legal to bet with?
Yes. SugarHouse is fully licenced and regulated by the New Jersey Division of Gaming Enforcement, and is therefore totally legal to bet with as long as you are physically located in Connecticut.
Can you bet on mobile with SugarHouse CT?
Yes. SugarHouse's mobile app is available to download of iOS and Android devices from app stores, and from the SugarHouse website.
Do you have to be in CT to bet with SugarHouse CT?
Yes. You can set up an account from anywhere, but in order to place a bet you must be physically in CT.
Does SugarHouse CT offer a no-deposit bonus or free bets?
Yes. Bonuses and offers tend to change all the time, but our experts found a competitive welcome bonus available when they tested the sportsbook.
Does SugarHouse CT have good odds?
Yes. Our experts found that SugarHouse has some of the best odds available, and certainly competitive with other sportsbooks.

21+ | T&Cs apply
Great payment and customer support
Access to fantasy sports with one account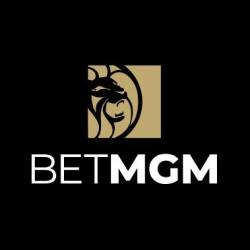 21+ | Terms and conditions apply
Boosted parlays with enhanced odds
Impressive range of bets
10 free bet every week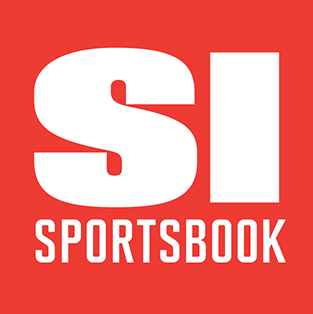 21+ CO Only | Terms and conditions apply
Beginner friendly
Fantastic odds
Bonus code win100