The Oscars 2020 - Who Will Win, Prop Bets and Odds
How to Watch the 92nd Academy Awards
What: The 92nd Academy Awards Ceremony (Oscars)
Who: Presented by the Academy of Motion Picture Arts and Sciences (AMPAS)
When: February 9, 2020, at 8:00 p.m. ET
Where: Dolby Theatre Hollywood in Los Angeles, California
How: (TV): Live on ABC Network
With the first month of 2020 just about over, movie lovers everywhere are beginning to count down the days until the Oscars, aka the 92nd Academy Awards, a prestigious, black-tie ceremony to honor the best films of 2019, attended by all the Hollywood elite.
Presented by the Academy of Motion Picture Arts and Sciences (AMPAS), the Oscars will happen on Sunday, February 9, 2020 at the Dolby Theatre Hollywood in Los Angeles, California and will be televised live on the ABC network.
Last year, the academy decided to try the ceremony with no host and it was deemed a success, so once again there will be nobody in particular at the helm, but there will still be 24 categories up for a win, each awarded with a gold-plated, solid bronze statuette
Gamblers, break out your betting kitties because there are plenty of juicy opportunities to make money on this exciting annual event, and here we go over the predictions and odds of some of the major categories.
For more on prop bets check out our easy guide to prop betting.
Oscars Rumors
There Will Be a "Special" Musical Set
TRUE.
The five-time Grammy-winning pop sensation Billie Eilish will perform what's being called a 'special' set at the ceremony, though full plans of the performance have not yet been announced.
Eilish, considered a member of Gen Z, is just 18-years old and is the youngest performer to win Best New Artist, Album of the Year, Record of the Year, and Song of the Year, as well as Best Pop Vocal Album at the most recent Grammy Awards.
Keep an eye out for yet to be released prop bets centered around this young star's performance.
Side Note: Billie Eilish and her producer brother Finneas will be recording the theme song to the 25th James Bond movie called No Time to Die, which is set to release on April 10.
For more Oscars prop bets go check out our latest video on the best prop bets this week.
Who Will Be the Oscars Presenters?
What's an Academy Awards ceremony without well-dressed celebrities (who are YOU wearing?) handing out the awards and quipping to the cameras?
It's a tradition for famous Hollywood icons to hand out the gold bald statuettes, and this event promises to be no different, with many big names slated for the honor.
Some of the celebrities scheduled to hand out Oscars at the 92nd Academy Awards are:
Zazie Beetz
Timothée Chalamet
Will Ferrell
Gal Gadot
Mindy Kaling
Julia Louis-Dreyfus
Lin-Manuel Miranda
Anthony Ramos
Mark Ruffalo
Kelly Marie Tran
Kristen Wiig
Cynthia Erivo
Chrissy Metz
Elton John
Idina Menzel
Randy Newman
Plus
The final countdown! Here is the latest round of #Oscars presenters. pic.twitter.com/QOVAvRG1eL

— The Academy (@TheAcademy) February 3, 2020
Oscars Prop Bets 2020
There are 24 categories being voted on for Oscars, but we're going to focus on six of the primary ones, plus we're throwing in three other random prop bets (two of them involving Brad Pitt) that we thought might interest you.
Odds are constantly shifting, but the favorites and underdogs typically remain the same, so keep checking back to make sure you get to make the most favorable bet possible.
Here are six of the categories you can choose from:
1. Best Picture
This is the big one – and who knows what type of film the academy will prefer this year, whether it be artsy or political or historical – but whichever picture wins there will be muttering.
That's because every year, there's no telling what type of style the academy will prefer – take a look at the last three winners:
2019 – Green Book – Tony Lip escorts African American pianist, Dr. Don Shirley, on a 1962 tour through the deep south.
2018 – The Shape of Water – a cleaning lady and a classified scaled creature fall in love.
2017 – Moonlight – a look at three defining chapters in the life of Chiron, a young black man growing up in Miami.
Those are three movies that couldn't be any more different from one another.
Currently, the odds-on favorite is the World War I epic "1917" (it's mind-blowing), but fans of "Once Upon a Time in Hollywood", "Joker" and "The Irishman" consider their favorites just as worthy of an Oscar.
All these movies were brilliant in their own way (though Parasite will suffer for being non-English), but to be considered "the best movie of the year" means universal appeal, and that tends to narrow the field down to the top five listed here.
Here are the nominees for "Best Picture" and their odds of winning:
| Best Picture | DraftKings Odds |
| --- | --- |
| 1917 | -230 |
| Parasite | +325 |
| Once Upon a Time in Hollywood | +800 |
| Joker | +1200 |
| The Irishman | +5000 |
| Jojo Rabbit | +6600 |
| Marriage Story | +10000 |
| Ford V Ferrari | +25000 |
| Little Women | +10000 |
2. Best Actor
Moviegoers were blown away by Joaquin Phoenix's performance in the "Joker", a role that had previously been done by some brilliant actors (Jack Nicholson, Heath Ledger, Jared Leto, Cesar Romero), with Phoenix's take said to be the most realistic yet still outside the box.
Adam Driver is not to be dismissed, however, his performance in "Marriage Story" and "The Report" putting him on the Hollywood map of upcoming stars.
DiCaprio and Banderas are also two big names that must always be thrown into the mix, the pair being longshots here that nobody would bat an eye at for the win.
| Best Actor | 888Sport Odds |
| --- | --- |
| Joaquin Phoenix (Joker) | -5000 |
| Adam Driver (Marriage Story) | +1000 |
| Leonardo DiCaprio (Once Upon a Time in Hollywood) | +3000 |
| Antonio Banderas (Pain & Glory) | +5000 |
| Jonathan Pryce (The Two Popes) | +5000 |
3. Best Actress
This is going to be a tough category to decide on, since (at the very least) Renee Zellweger as Judy Garland and Scarlett Johansson as a tumbling housewife were both roles of a lifetime that give both of these brilliant actresses a chance to win.
Longshot Charlize Theron put in a brilliant performance in Bombshell so, if you're putting money down on this category, this prior Oscar winner should be considered.
Tough to count on the academy to select a woman of color for this award (Halle Berry is the only woman of color who has ever won an Oscar) but Cynthia Erivo's performance as escaped slave Harriet Tubman in Harriet was worth at least a look for the honor this year.
| Best Actress | 888Sport Odds |
| --- | --- |
| Renée Zellweger (Judy) | -3335 |
| Scarlett Johansson (Marriage Story) | +1100 |
| Cynthia Errivo (Harriet) | +2500 |
| Charlize Theron (Bombshell) | +3300 |
| Saoirse Ronan (Little Women) | +3300 |
4. Best Director
This is where the non-English movie "Parasite" could have a chance, with director Bong Joon-Ho getting the second-best odds for a win in this category.
Sam Mendes is the favorite for directing the epic World War I film, "1917", the task of organizing and filming such an accurately horrible version of this historical reality done splendidly by the brilliant Mendes.
But (of course) never count out the chances of one Martin Scorsese, whose "The Irishman" took three hours to tell and plenty of modern aging/youth-ing software to complete.
| Best Director | DraftKings Odds |
| --- | --- |
| Sam Mendes (1917) | -835 |
| Bong Joon Ho )(Parasite) | +450 |
| Quentin Tarantino (Once Upon a Time in Hollywood) | +1700 |
| Martin Scorsese (The Irishman) | +1200 |
| Todd Phillips (Joker) | +5000 |
#PARASITE makes history!

It's the first Korean feature to be nominated for an Academy Award – it received 6 noms including Best Picture.

Bong Joon Ho is the first Korean director to win Cannes' Palme d'Or & his cast is the first foreign cast to win SAG's Best Ensemble award. pic.twitter.com/2zoTRQE88k

— The Academy (@TheAcademy) January 31, 2020
5. Best Supporting Actor
Well, this is cool – Brad Pitt could win his first-ever Oscar, right now the favorite in this category, though he's been nominated for the Academy Award six other times and won for Best Picture for his part in "12 Years a Slave".
Joe Pesci and Al Pacino also put in some great work in "The Irishman", but Pitt is by far the odds-on favorite over them both in this category.
Sir Anthony Hopkins and Tom Hanks were nominated for playing famous actual historical characters with shocking reality, but they currently trail far behind Pitt and Pesci, though that means nothing to the academy and both deserve consideration here.
You can bet on the Academy Awards with DraftKings Sportsbook if you are in New Jersey, West Virginia, or Indiana. To check if it is legal to bet in your state, check our updated state guides.
| Best Supporting Actor | DraftKings Odds |
| --- | --- |
| Brad Pitt (Once Upon a Time in Hollywood) | -3335 |
| Joe Pesci (The Irishman) | +1200 |
| Al Pacino (The Irishman) | +2800 |
| Tom Hanks (A Beautiful Day in the Neighborhood) | +3300 |
| Anthony Hopkins (The Two Popes) | +5000 |
6. Best Supporting Actress
The favorite to win this category is Laura Dern for her excellent portrayal of lawyer Nora Fanshaw in the movie "Marriage Story", her third nomination for an academy award, her second for supporting actress.
The underdog here is Kathy Bates for her portrayal of the mother of wrongly suspected Olympic bomber Richard Jewell, this her fourth Oscar nomination, with one Best Actress win for her role in the Steven King movie "Misery".
In one evening, Scarlett Johansson gets her second-ever chance at an Oscar for her supporting role as Rosie in the movie "Jojo Rabbit", also with a Best Actress nomination for "Marriage Story" (see above) already in the books.
| Best Supporting Actress | 888Sport Odds |
| --- | --- |
| Laura Stern (Marriage Story) | -3335 |
| Margot Robbie (Bombshell) | +1200 |
| Florence Pugh (Little Women) | +1400 |
| Scarlett Johansson (Jojo Rabbit) | +2500 |
| Kathy Bates (Richard Jewell) | +5000 |
More Oscars Prop Bets
What Will Be Mentioned First?
The Academy Awards are famous as a platform for bringing up current-day issues, especially from a liberal point of view, so every front-running social issue is fair game for this category.
The Australia Wildfires are the odds-on favorites to win this category right now, but this list was compiled before the tragic news of Kobe Bryant's shocking death in a helicopter was announced.
There's no telling which of these important societal issues will be mentioned first but given the acting community's propensity for waxing poetic on social issues, chances are most of them will be covered before the end of this nationally televised ceremony.
Australia Wildfires +155
Climate Change +250
Donald Trump +300
Iran and/or Iraq +700
Ricky Gervais +700
Greta Thunberg +2000
Puerto Rico +2500
Harvey Weinstein +4000
Chet Hanks +5000
Will Brad Pitt Bring a Date at the Oscars?
Yes +170
No -250
Is there a beautiful celebrity that Brad Pitt did NOT date and/or marry?
The list of uber-handsome Brad Pitt's ex-lovers goes on and on:
Christina Applegate
Sinitta
Robin Givens
Juliette Lewis
Gwyneth Paltrow
Jennifer Aniston
Angelina Jolie
The question (and possible bet) here is whether Brad will be bringing an escort to the 92nd Academy Awards ceremony, one in which he has a good chance of taking home a statuette.
Will Brad Pitt Hug Jennifer Aniston on Camera During the Oscars?
Yes +500
No -900
The most famous relationship of Brad Pitt's was with talented and gorgeous actress Jennifer Aniston (who didn't think they were going to get married and live happily ever after?) so the big question (and bet) is whether he will give her an on-camera hug during the ceremony.
Whether it's after a win or a loss or before or after the ceremony, the hug has to go out live on television and in this case, the book manager's decision is final.
The oddsmakers apparently don't believe that Brad will involve Jennifer in his evening, but here you get the chance to bet on whether or not that will be true.
Bet on the Oscars With These NJ Sportsbooks

21+ | NJ, WV, PA, IN, IL, CO, IA, TN, MI, VA only | T&C apply
Great payment and customer support
Access to fantasy sports with one account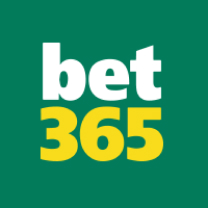 21+ | T&Cs, time limits & exclusions apply
Impressive range of bonuses
One of the worlds biggest sportsbooks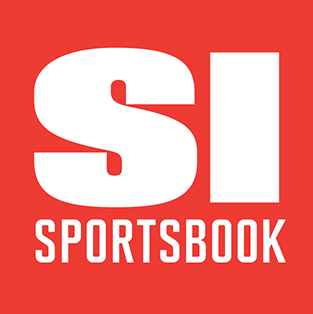 21+ CO Only | Terms and conditions apply
Beginner friendly
Fantastic odds
How to Read Odds and Sports Betting Lines
5 December | 17:28 | admin
What Is Prop Betting? Guide to Proposition Bets
25 September | 16:39 | admin