At one point in time, during a 20 year stretch from 1961 to 1980, New York's Watkins Glen International was best known as the American stop for the Formula One Grand Prix.
While the Grand Prix certainly was a marquee event, "The Glen", as it's often endearingly called, is also home to many different types of automotive competition.
The complex and intricate course has also hosted races for IndyCar Series,Trans-Am, Can-Am, the World Sportscar Championship, the International Motor Sports Association and is one of three non oval-shaped races used on the Monster Energy NASCAR Cup Series annual calendar.
Part of what makes the Glen so versatile is its ability to alter its layout and create multiple configurations.
In fact, for its first seven years it was unique to all other venues by virtue of the fact that the town's actual roads were used as part of the race. Since those initial days, the track has had a simplified permanent course lasting 14 years followed by three different versions for the Grand Prix course and one short course.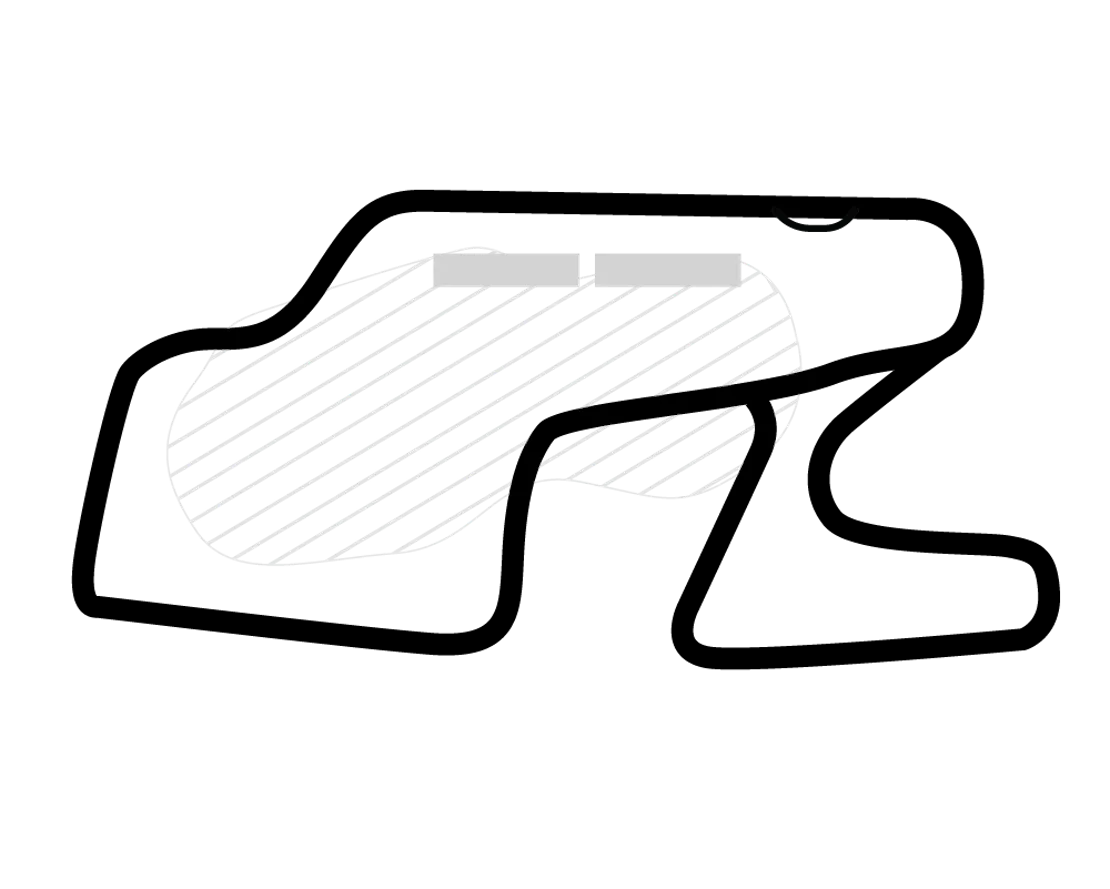 Key Races at Watkins Glen
The short course is also special for its use in a famous race called the 6 Hours of Watkins Glen which is the American part of the World Sportscar Championships (WSC) that have marathon-esque endurance races.
NASCAR, which had a 20 year hiatus from the track between 1965 and 1986, continues to use this short course layout as its track for its Cup Series races today.
Continuing from this NASCAR perspective, Tony Stewart has been the main man to watch at Watkins Glen. From 2002 to 2009 he popped champagne on the podium five different times.
Perhaps the most impressive of all was his 2004 victory in which he battled through both a sinus infection and food poisoning for nearly three hours.
In the rest of this article we are going to look at more of the track's history and take a closer look at some of the other qualities that make Watkins Glen International Speedway so special.
Fast Facts:
Location: Watkins Glen, New York
Built in: 1948 (original road course) 1956 (permanent circuit)
Owned and operated by: International Speedway Corp
Track Types: Grand Prix course 3.40 milers (5.43 km), Grand Prix course with inner loop – 3.4 miles (5.4 km), Short course with inner loop – 2.454 miles (3.949 km), Grand prix course with chicane – 3.40 milers (5.43 km)
Capacity 38,900
Major Races – Monster Energy NASCAR Cup Series: Go Bowling at The Glen | Xfinity Series: Zippo 200 at The Glen | IMSA WeatherTech Sportscar Championship: Sahlen's 6 Hours at The Glen| NASCAR K7N Pro Series East Lakes Wine Country 100
Watkins Glen International History
As we mentioned, Watkins Glen originally incorporated city roads into the race track but it didn't take long for organizers to decide to build a safer track with less chance for spectator and driver injury.
The new permanent course was completed in 1956 and just one year later it hosted its first ever NASCAR-sanctioned event.
In 1961 the Glen took over as the American host for the Formula One Grand Prix. It was the third location in the US to host the event after financially unsuccessful attempts were made in Sebring, Florida and Riverside in California. The match was a perfect fit and the Glen continued on as host for twenty consecutive years.
When NASCAR Cup Series returned to the Glen in 1986 it was, at the time, the only road course event on the schedule for the top divisions. Two years later it would be joined in that category by Charlotte Motor Speedway and Sonoma Raceway in California.
By 1991 the venue added an Xfinity Series (then Busch Series) race and by 1996 a Truck Series race.
Hall of Famer Terry Labonte made winning a habit at Watkins Glen. Not only did he take down the inaugural Busch Series race, he won three consecutive times from 1995-97. The victory in 1995 was particularly historic for NASCAR as it was the first ever Busch Series race to be televised on national television with CBS hosting the live event.
Over the decades the track was repaved on several occasions due to both common wear and tear and from extreme weather damage caused by Hurricane Sandy in 2012.
These days the original road course through the town of Watkins Glen is listed in both the New York State register and National Register of Historic Places.
Multiple Layouts For Multiple Types of Racing
Currently there are two main layouts at Watkins Glen International: There is a short course and a long course that's also referred to as The Boot.
The short course is used for all NASCAR sanctioned races. All other races use the long course.
As mentioned above, the initial course in 1948 was designed using roads from the town and fans actually lined the sides of the streets to get an up-close look at the action.
Sadly, in 1952 a car flew off the track, killing a young boy and injuring several others.
Shows and Concerts
Watkins Glen International has hosted three massive music festivals in its time but with a gaping wide space of time between them.
The first one, in 1973, called Summer Jam, had more than 600,000 attendees and featured huge commercial headliners such as The Grateful Dead, The Allman Brothers, and The Band.
Nearly 40 years later The Glen decided to swing for the fences yet again and host another huge crowd of concert goers, this time inviting them to see Phish. The event was called Super Ball IX and was held on the first weekend of July in 2011.
The event was a resounding success. So much so that the band decided to play there again for a festival in 2015 called Magnaball.
Over three days and nights the sellout crowd enjoyed seven full sets of Phish tunes. One of the sets was shown on a massive drive-in style projection screen set up on the back side of the bleachers.