Most people who aren't familiar with racing will tell you that NASCAR is all about driving hundreds of laps in an oval shaped loop with nothing but left turns.
Three times a year in Monster Energy NASCAR Cup Series competition, they'd be dead wrong.
Sonoma Raceway, along with Charlotte Motor Speedway and Watkins Glen International in New York are the sport's three race tracks where NASCAR Cup Series drivers are forced to make both left and right turns.
That one simple change means a massive shift in strategy for teams and drivers. For fans it's a rare opportunity to see how their favorite wheelmen (and women) handle their vehicles on a twisted and windy road course.
Another distinguishing factor of Sonoma's is that the course is built on an rising plane in California's vineyard country. In total, from top to bottom, the course has an elevation of 160 ft as it twists and turns over a hilly mountain side.
As you can imagine, being constructed in the Sonoma Mountains makes the venue one of the most scenic and beautiful viewing experiences for race fans and also creates ample opportunity for elevated viewing angles.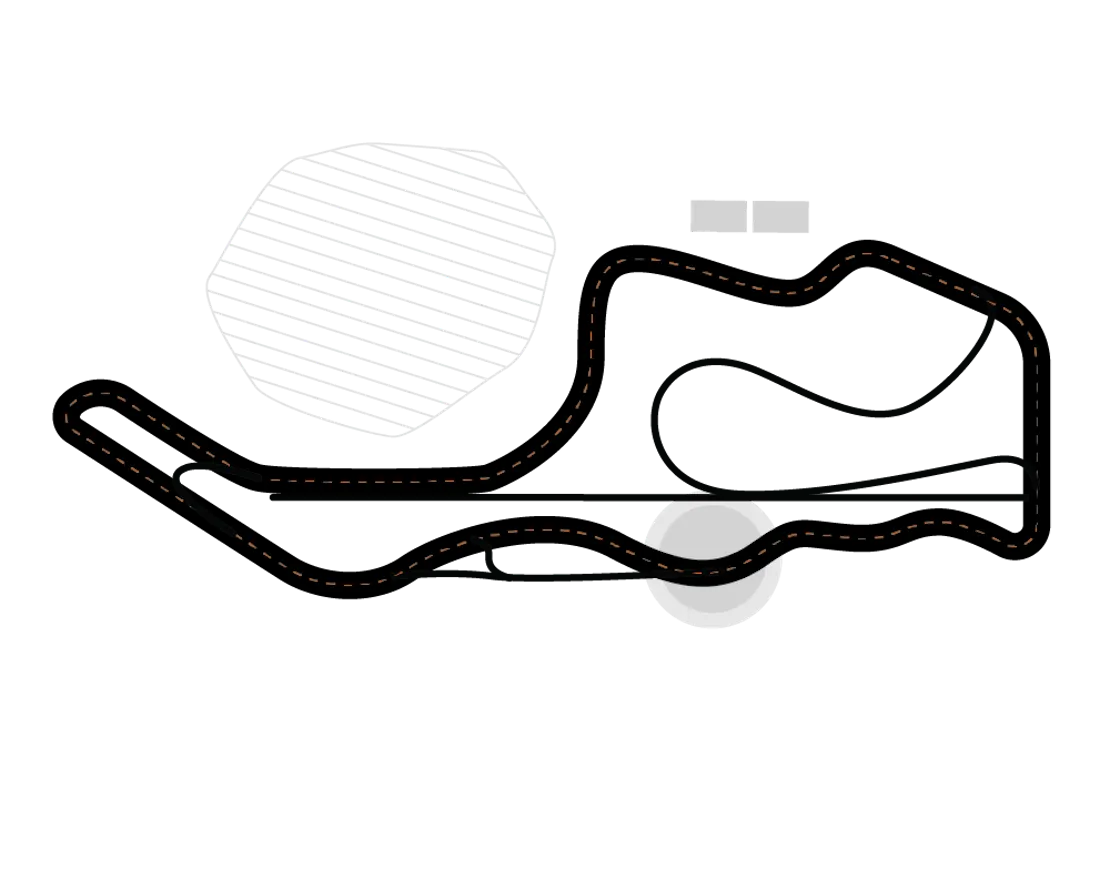 Sonoma Raceway at a Glance
For old-school movie aficionados, you may remember the track being featured in the 1970's motorcycle flick Little Fauss and Big Halsy starring Robert Redford.
The raceway is also featured in several racing video games with the earliest released in 1994 on PC.
The track is used for many automotive racing varieties and leagues including motorcycle, IndyCar, Trans-Am, karting, and drag racing. In those forms, road courses are standard and drivers are used to handling different track's unique idiosyncrasies.
For NASCAR drivers, however, they often will rely on specialists called "road course ringers" who are able to step in and compete for their respective teams in these unique cases.
That is, unless your name is Jeff Gordon and you're a car driving maestro.
As if he wasn't winning enough regular NASCAR Cup Series events, Jeff Gordon has also dominated on road courses like Sonoma.
His list of achievements at Sonoma is truly ridiculous. He stands alone atop the leaderboard in wins (5), top-5s (14), top-10s (18), most poles (5), most laps completed (2,233) and most laps led (457).
There is a lot more to tell you about this incredible raceway but before we do, let's take a look at some of the most important stats and facts about Sonoma Raceway.
Fast Facts:
Location: Sonoma, California
Built in: 1968
Owned and operated by: Speedway Motorsports, Inc.
Track Types: Road course 2.52 miles (4.05 km)
Oval turns: 12
Race lap record: 1:21.688 seconds Marco Werner with Audi Sports North America (LMP1) 2004
Capacity 47,000
Major Races – Monster Energy NASCAR Cup Series: Toyota/Save Mart 350 | NHRA Mello Drag Racing Series: Toyota Sonoma Nationals | AMA Superbike: Supercuts Superbike Challenge
Sonoma Raceway History
It's funny what a walk through the woods with guns and a few friends can lead to.
Sometime around 1967, while on a hunting trip in the Sonoma Mountains, two friends name Robert Marshall Jr. and Jim Coleman came up with the idea to build a racetrack in the area.
After getting the necessary financing and plans in order, ground was broken in early 1968 and by November of that same year the track was paved and ready for racing.
A lot happened in a short time immediately after.
Just a year into existence the track was sold to a Los Angeles film company for $4.5 million. Less than a year after that the track was shut down due to financial losses and would remained idle for three more years.
Eventually operations at the raceway were jump-started but track ownership would continue to change hands multiple times throughout the 70s and early 80s.
After finally finding some stability close to a decade later, the venue underwent some modifications to both the track and the surrounding complex. One of the main features added was a massive four-sided rotating scoreboard that was 62 ft high. The iconic Sonoma lap leaderboard still sits proudly in the center of the raceway.
The facility was beginning to find its true identity.
In the mid-90s, now thriving, the raceway was started to open its doors to new forms of racing entertainment. They signed deals with the National Hot Rod Association, reinstated Trans-Am racing, became a fixture on the Winston Cup Series Calendar, and also added Truck Series competition to their resume.
It was time to welcome in the new millennium of racing. Much like the years and decades that preceded it, the facility was once again about to go through a whirlwind of change in both name and management.
What's In a Name?
Truth be told, the current name, Sonoma Raceway, is simply acting as a placeholder title until new management and sponsorship is found. Most loyal fans of the track still prefer to call and remember it by its original name: Sears Point Raceway or, more endearingly, just as Sears.
The reason for the name? The facility is located on a landform in the Sonoma Mountains called Sears Point.
In 2002, after being called Sears Point Raceway for 34 years, the track's naming rights were sold to a tech firm called Infineon Technologies and the name officially became Infineon Raceway.
With the decade-long contract having expired in 2012 and Infineon opting not to renew, the track chose to indefinitely simplify the name to Sonoma Raceway until new sponsorship opportunities arise.
Multiple Layouts
As you can imagine, a 12-turn road course opens the doors for a lot of reconfiguration possibilities. While most races at Sonoma utilize the full road course, some races are shorter and use what's known as the Chute which was built in 1998.
The Chute shortens the course by cutting off turns 5 and 6. The raceway's NASCAR Cup Series races utilized the Chute in the past but in 2019 will return to the full length road course.
The aim when building the Chute was to make the course faster and to improve spectator viewing sightlines. Many drivers complain that it takes away prime passing locations and actually slows the course down.
Another modification was made in 2003 that was used for motorcycle series races and, later by the IndyCar Series. The modification removes a hairpin turn and bypasses Esses at turn 8A and 9. The change was also made to improve viewing for fans who otherwise were unable to see the original turn at 11.