New York Jets vs Baltimore Ravens: Predictions and Odds (NFL Week 15)
The Green Men of WSN's Picks and Best Bets Podcast predict the Ravens will win this one. My prediction for the final score is Ravens 30, Jets 12
How to Watch: Jets vs Ravens
What: New York Jets at Baltimore Ravens
When: Thursday Night Football, December 12 at 8:20 pm ET
Where: M&T Bank Stadium in Baltimore Maryland
How (TV): NFLN
Jets vs Ravens – Point Spread
Jets +14.5, Ravens -14.5
New York vs Baltimore – Game Preview
First of all, absolutely nobody sane expects the New York Jets to beat the best team in football right now, the Baltimore Ravens, especially in Baltimore, but if they can at the very least look good against them then it would give their fans some hope for next season.
But if you're the Jets, how do you compete with the Ravens' offense, one of the best in the league?
You use your biggest strength, which is shutting down the run, to slow their quarterback, Lamar Jackson, down, but good luck – that's exactly what thirteen other teams have already tried to do this season and all but two have failed.
New York has spots of talent but is in the midst of a definite rebuild, whereas Baltimore has been rebuilt around their star quarterback and are only now reaping the benefits, so let's take a closer look at how these two teams compare for their Week 15 confrontation.
The 5-8-0 New York Jets
For the second time this season, the struggling New York Jets have to go on national television and face one of the league's best teams – the last time being in Week 7 against the New England Patriots (the Jets got shut out 33-0) and this time in Week 15 against the 11-win Baltimore Ravens, who are currently on a nine-game win streak.
Jets' second-year quarterback Sam Darnold has his hands full with this one, but not nearly as full as the team's defensive coordinator, Gregg Williams, whose job it will be to game plan a stop to one of the best offenses in the league, something only two teams have been able to do this season, though that was way back in Weeks 3 and 4.
New York could use a big game on Thursday night from dual-threat running back Le'Veon Bell, who isn't having the type of season he did the year before he took time off for a bigger paycheck when he led the league in touches with 400+, right now with just 238 touches, averaging only 3.2 yards per carry.
The 11-2-0 Baltimore Ravens
Unless your team is playing them, Lamar Jackson and his Baltimore Ravens are a blast to watch – they have a unique way of running the ball that keeps defenses guessing as to who's actually holding it at any given point, plus they have a defense that can shut opponents down to a beatable score.
Credit general manager Eric DeCosta, head coach John Harbaugh and offensive coordinator Greg Roman for building this offense around Jackson and his unique way of avoiding tackles and (this season) throwing accurately while the threat of backs Mark Ingram and Gus Edwards loom large out of the backfield.
The Ravens have clinched their division, the AFC North, so now their final goal of the regular season is to out-win the New England Patriots so they can get home-field advantage for every game in the playoffs, a privilege that most Super Bowl Champions have enjoyed.
Jets vs Ravens – History
These two cross-divisional AFC rivals have met 10 total times (with no postseason games), with New York winning 2 of those times and Baltimore winning the other 8 games.
The last time these two teams played each other was during the 2016 season when the Ravens traveled northeast to Jersey just to get beaten by the Jets by a score of 24-16.
If the Jets win this matchup, they'll move to 6-8-0 and though it will mean nothing to their divisional or postseason standings, they will have done what eleven other really good teams failed to do, which is to defeat Lamar Jackson's seemingly unbeatable team.
But if the Ravens come out winners in this one, they'll be 12-2-0 and continue to own the AFC North and the first overall seed in the postseason, giving them the all-important hometown advantage in the playoffs.
Questions to Answer
Who's favored to win this Week 15 Jets-Ravens matchup?
Which team has a better offense? Defense? Special teams?
Which team's quarterback is more likely to lead his team to victory?
We're going to briefly compare the Jets and the Ravens next and attempt to answer those questions and more.
Offensive Stats Comparison
New York Jets Overall Offense
Ranked 31st overall in 2019
Passing attack currently ranked 30th
Rushing attack currently ranked 31st
New York Jets' offensive coordinator Dowell Loggins must be sitting on an extremely hot seat at this point in the season, what with his offense being ranked at the extreme bottom of the league, both on the ground and through the air.
The Jets are ranked 14th in red zone scoring percentage (57.69%) and they score just 17.4 points per game, which is currently ranked the 29th most in a league of thirty-two right now.
Not helping matters any is the injury bug, with running backs Le'Veon Bell (illness) and Bilal Powell (ankle) and offensive tackle Chuma Edoga (knee – MCL) all listed as questionable for Thursday night.
Baltimore Ravens Overall Offense
Ranked 2nd overall in 2019
Passing attack currently ranked 26th
Rushing attack currently ranked 1st
The Baltimore Ravens score high when you're talking about the run game, with multiple weapons coming out of the backfield (Jackson, Ingram and Edwards) but their passing attack needs work, though it's tough to criticize any part of an offensive unit that averages 33 points per game.
Jackson has some decent receiving targets –Marquise "Hollywood" Brown, Myles Boykin and tight ends Nick Boyle, Mark Andrews and Hayden Hurst – but the team's low passing numbers have more to do with how dominant their rushing attack has been.
Sone of the Ravens' offense will have to play banged up on Thursday night, with quarterback Jackson (quadriceps), tight end Mark Andrews (thigh) and offensive tackle Ronnie Stanley (concussion) all currently listed as questionable for this one.
Offensive Advantage
The Baltimore Ravens will have a huge offensive advantage over the New York Jets and his name is Lamar Jackson – his incredible speed and mobility plus his unique take on the RPO attack far outshines Sam Darnold's big arm.
Defensive Stats Comparison
New York Jets Overall Defense
Ranked 7th overall in 2019
Passing defense currently ranked 18th
Rushing defense currently ranked 2nd
Here's where the Jets could give the Ravens some trouble – their rushing defense is second-best in the league right now and they keep their opponents to about 23 points per game, which is the 18th lowest average in the league.
New York is a little less effective against the pass, so they have to expect that the Ravens will know that and attempt to take advantage of that on Thursday night by taking some deep shots once the Jets start loading up the box.
There are a few questions when it comes to Jets' injuries (of course), with safety Matthias Farley (ribs), cornerbacks Arthur Maulet (concussion) and Brian Poole (concussion) and linebacker Paul Worrilow (quadriceps) all listed as questionable for this one.
Baltimore Ravens Overall Defense
Ranked 6th overall in 2019
Passing defense currently ranked 9th
Rushing defense currently ranked 6th
This traditionally tough Ravens defense started out questionable at the beginning of the season, but now they have been showing up and right now are ranked 6th overall after only allowing opponents to score 18.2 points per game, 5th least in the NFL.
One name to watch for in the Raven's defense is outside linebacker Matt Judon, who always seems to have a hand on the ball or the quarterback, right now with 8.5 sacks, 28 quarterback hits, 3 forced fumbles and 44 total tackles, 13 of those for a loss.
The Ravens could have to do this one without a few of their key defensive players, with linebacker Chris Board (head), safety DeShon Elliott (knee) and defensive tackle Jihad Ward (elbow) all listed as questionable for Week 15.
Defensive Advantage
Statistically, the Jets and Ravens are about equal on defense, except against the run, where New York is second best in the league shutting down the rushing attack, but they have to do that in Baltimore, so it's basically a wash on that side of the ball.
Jets vs Ravens – Final Game Analysis
Why Will the Jets Win this Game?
The New York Jets will win this game if somehow the Ravens' equipment gets stalled on this trip and Baltimore has to forfeit the game or play without helmets and shoulder pads.
All due respect to the Jets' organization, there is no way they can beat arguably the best team in the AFC (and possibly the NFL) right now because New York's offense isn't nearly good enough to outscore them and their defense isn't strong enough to shut them down.
What the Jets could do in this nationally televised event is play a great game and keep it close and maybe football fans will take that as an apology for the last time they had to sit through the New York Jets getting spanked in front of the world (see above).
Why Will the Ravens Win this Game?
This game is but a hiccup along the Baltimore Ravens' certain path to the postseason, though they would do well not to underestimate their opponents (any given Sunday and all that), but instead try and take advantage of the Jets' weak passing defense in order to improve Jacksons' effectiveness through the air (in other words, treat it like a must-win scrimmage).
The Ravens look like a Super Bowl team right now, so all they have to do until the postseason is show up and have fun for their final four games and make sure they win enough of them to keep the number one AFC seed in their pocket.
It doesn't seem to matter which team these Ravens play – Lamar Jackson just does what he does (breaks a few ankles, throws a few dimes, orchestrates a few touchdowns) until the end of the fourth quarter ticks down and typically by then his team plenty ahead on the scoreboard.
Jets vs Ravens – Who Will Win?
The Baltimore Ravens will win this one by multiple touchdowns, to the point that by the fourth quarter (or sooner) Lamar Jackson is enjoying himself on the sidelines while RG3 gets some well-deserved playing time.
My prediction for the final score is Ravens 30, Jets 12
New York Jets vs Baltimore Ravens Odds
The odds for this game are provided by bet365 NJ, DraftKings Sportsbook, and SugarHouse NJ.
Good luck!
Money Line
Bet On NFL With These NJ Sportsbooks

21+ | NJ, WV, PA, IN, IL, CO, IA, TN, MI, VA only | T&C apply
Great payment and customer support
Access to fantasy sports with one account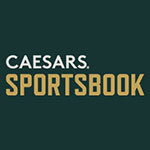 21+ | Terms and conditions apply
Bonus code wsn15
Huge variety of bets and sports
Easyregistration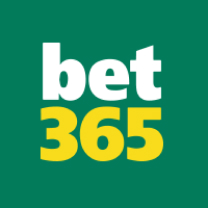 21+ | T&Cs, time limits & exclusions apply
Impressive range of bonuses
One of the worlds biggest sportsbooks
More NFL Predictions & Odds
2022 NFL Draft Running Backs Prospects, Predictions, and Picks
The 2022 NFL Draft will feature some top talent at the running back position, so here we break down the best.
NFL
21 March | 07:12 | Mike Lukas
Aaron Rodgers Trade Rumors, Predictions, Odds, Pick
Trade rumors regarding Aaron Rodgers are floating around so we share our predictions, odds, and pick of which team he will play for next.
NFL
7 March | 05:04 | Mike Lukas
NFL History of the Los Angeles Rams vs Cincinnati Bengals: Wins, Losses, and Other Helpful Trends
Let's go over the NFL History of the Los Angeles Rams vs the Cincinnati Bengals including the wins, losses, and other helpful trends to know before you place your bets.
NFL
8 February | 05:29 | Mike Lukas