All You Need to Know About the NFL Draft 2020
NFL Draft Information
What
2020 National Football League Draft
When
April 23–25, 2020
Where
Paradise, Nevada
How to Watch (TV/Radio)
ESPN, ESPN2, NFL Network, ABC
It won't be long until the 2020 NFL Draft takes place but because of the current coronavirus pandemic that has most of the world social distancing and on voluntary lockdown, things have drastically changed regarding this popular event.
This much-anticipated yearly football happening is typically held in front of thousands of fans in a packed auditorium, but that has all been canceled in the wake of this unprecedented worldwide shutdown and now the NFL Draft will only be able to be viewed on television.
We break down the 2020 NFL Draft and explain how it has been affected by the coronavirus crisis.
For more on the NFL Draft and plenty of proposition bets, check out our Prop Drop Podcast.
What is the NFL Draft?
The NFL Draft is the yearly event where the National Football League's 32 franchises gather to select the best college players available that year, the happening originating back to 1936 when the first NFL Draft was held.
There are seven rounds worth of selections, with each team going 'on the clock' while they make their pick, having 10 frantic minutes to do so in the first round, 7 minutes in the second and third rounds and just 5 minutes for all the remaining rounds.
Each of the 32 teams is given one pick per round, plus some receive what's called 'compensatory picks' that are awarded to teams based on the players they lost and gained in free agency.
How is the NFL Draft Selection Order Decided?
The drafting selection order is based on each team's win/loss record from the prior season and whether they made it into the playoffs, with the teams that did not make the postseason given the higher picks.
When two teams have the same final record, there are several factors used to determine which of the two gets the better pick:
Strength of the previous schedule.
Teams in the same division and conference have other playoff tiebreakers applied in the specified order.
Teams in opposing conferences use a series of tiebreakers, including head-to-head results and win percentages of common games.
How is the NFL Draft Typically Produced?
Up until 1980, the NFL Draft happened privately with the results shared in the newspaper at the end of each day.
Then along came ESPN and commissioner NFL Pete Rozelle who took a chance that a televised version of the draft might draw an audience.
They were right, and since then the event has grown exponentially in popularity and is aired on various networks (Fox, NFL Network, ESPN and ABC) in a packed room filled with thousands of screaming fans and nervous athletes.
What Were the Original Plans for the 2020 NFL Draft?
Back on December 12, 2018, Las Vegas, Nevada was chosen as the host of the 2020 NFL Draft, particularly to coincide with the Las Vegas Raiders' arrival to the sinful city.
Originally, there was going to be a main stage planned near the Caesars Forum convention center with a "red carpet" stage for arrivals on a floating platform in front of the Bellagio's infamously entertaining fountain.
The biggest disappointment that comes with the cancelation is that now we won't get to see the players being transported to and from the stage by boat, which is how it was going to go down before everything there was canceled due to the pandemic.
How has the Coronavirus Pandemic Affected the NFL Draft?
A memo just released by NFL Commissioner Roger Goodell makes it clear that, due to the COVID-19 American quarantine, all NFL club facilities will continue to remain closed and off-limits to team personnel and players until further notice.
Goodell also states in the memo that the NFL will conduct a "fully virtual" draft, meaning the front office personnel and staff from all 32 franchises will have to conduct the event separately and from their own homes.
This also means that draft prospects will have to watch the event unfold from their homes, creating a never-before-seen format that will most likely have a few electronic 'hiccups' and awkward Zoom shots along the way.
Here is the entire memo as included in NFL reporter Tom Pelissero's recent Tweet:
NFL commissioner Roger Goodell just informed clubs in a memo that club facilities will remain closed indefinitely and the league will conduct a "fully virtual" draft, with club personnel separately located in their homes. pic.twitter.com/28t2kNnLAI

— Tom Pelissero (@TomPelissero) April 6, 2020
Is it True that Proceeds From the Draft Day Will Go to Coronavirus Related Charities?
It was decided that because so many Americans have been affected medically and financially by the worldwide pandemic, the proceeds of the 2020 NFL Draft will go to support the COVID-19 relief funds that are helping those directly affected by the virus.
That can mean a whole lot of money, millions of dollars, at least with how the event was produced in the past, which encouraged plenty of travel to and hotel stays and meals eaten in which city is lucky enough to be chosen as host.
For example, last year the draft was held in Nashville, Tennessee, and it was estimated that the event generated $10.6 million in tax revenue for Davidson County in Tennessee.
Taking into consideration the latest news about the draft being only virtual, it is difficult to estimate how much the event will generate.
Which Team has the First Selection?
The Cincinnati Bengals ended the 2019 season with a 2-14 record, the worst in the league by one loss since both the Washington Redskins and the Detroit Lions went 3-13.
The Bengals, therefore, get the first selection in the 2020 draft, and because of their great need for a quarterback right now it looks like they will be choosing LSU's star quarterback Joe Burrow, who wowed the NCAA last year with 402 completions for 5,6721 yards and 60 touchdowns with just 6 interceptions.
Cincinnati's prior franchise quarterback, Andy 'The Red Rifle' Dalton, is actually very talented, but now he is without a home as a starter and continues to look for a new team where he can return to his long-gone winning ways.
Which Team has the Most Selections?
The Miami Dolphins went 5-11 last season and through trades and other maneuverings have managed to accumulate the most picks out of any team in this draft with 14.
Here is the breakdown of the Miami Dolphins' 2020 draft picks:
1st Round – 3 picks
5th overall – own
18th overall – Minkah Fitzpatrick trade
26th overall – Laremy Tunsil and Kenny Stills trade
2nd Round – 2 picks
39th overall – own
56th overall – 2019 draft-day trade with New Orleans
3rd Round – 1 pick
4th Round – 1 pick
141st overall – compensatory
5th Round – 3 picks
153rd overall – Kenyan Drake trade
154th overall – Minkah Fitzpatrick trade
173rd overall – Aqib Talib trade
6th Round – 1 pick
7th Round – 3 picks
227th overall – Evan Boehm trade
246th overall – Jordan Lucas trade
251st overall – compensatory
Which Team Has the Fewest Selections?
The New Orleans Saints went 13-3 last season and went to the playoffs, so as a result of that and the loss of two of their owned picks from other deals, they have the least number of selections in this draft with just five.
Here is the breakdown of the 2020 New Orleans Saints' draft picks:
Round 1 (24th overall)
Round 3 (88th overall)
Round 4 (130th overall)
Round 5 (169th overall)
Round 6 (203rd overall)
Are there NFL Draft Related Bets I Can Place?
Absolutely – the oddsmakers have been busy predicting which of these young college players they think is most likely to be chosen to play in the NFL and when in the draft they will get selected.
From first pick overall to who will be the first athlete selected at each position (and more), there are prop bets galore now available for anyone to gamble on.
Check out our detailed coverage of the best NFL Draft Bets available.

Bet On NFL With These NJ Sportsbooks

21+ | NJ Only | T&C apply
Impressive range of bonuses
Best betting markets in NJ
1 of the world's top sportsbooks

21+ | NJ, WV, PA, IN, IL, CO, IA, TN, MI, VA only | T&C apply
Great banking options
Access to fantasy sports
Beginner friendly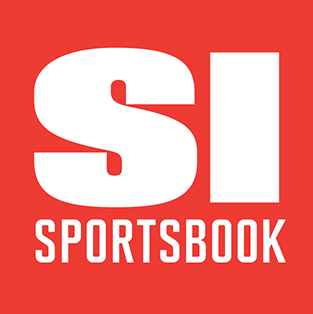 21+ CO Only | Terms and conditions apply
Beginner friendly
Fantastic odds
More NFL Predictions & Odds
Cincinnati Bengals vs Baltimore Ravens Predictions, Odds, Picks
An exciting Week 7 battle for the AFC North between Joe Burrow's Cincinnati Bengals and Lamar Jackson's Baltimore Ravens; predictions, odds, and picks.
NFL
21 October | 05:10 | Mike Lukas
NFL Week 7 Injury Report
Take a look at our NFL Injury Report that covers the status of hurt players in the most exciting games of NFL Week 7.
NFL
21 October | 04:06 | Mike Lukas
Philadelphia Eagles vs Las Vegas Raiders Week 7 Predictions, Odds, Picks
This exciting cross-conference matchup features the NFC East's Philadelphia Eagles taking on the AFC West's Las Vegas Raiders; predictions, odds, and picks.
NFL
20 October | 07:58 | Mike Lukas
NFL vs NASCAR: Revenue, Salaries, Viewership, Attendance and Ratings
Read about how NASCAR compares to the NFL when it comes to revenue, salaries, viewership, attendance and ratings.
NFL
9 May | 11:02 | Mike Lukas
NFL vs MLS - Revenue, Salaries, Viewership, Attendance, and Ratings
How does Major League Soccer measure up against the National Football League in terms of revenue, salaries, viewership and more.
NFL
17 September | 08:30 | Mike Lukas
NFL vs NBA: Revenue, Salaries, Viewership, Attendance and Ratings
Come take a look at our detailed comparison of the National Football League and the National Basketball Association when it comes to their salaries, viewership, and more.
NFL
27 August | 13:35 | Mike Lukas