Rolex Paris Masters 2019: Predictions for Nadal, Djokovic & Federer
What You Need to Know About the Rolex Paris Masters 2019
Points: 1,000 for the champion.
Total prize money: €5,207,405
When: from October 28th to November 3rd
Where: AccorHotels Arena in Paris, France
ATP Ranking Top 10
1. Novak Djokovic (9,545 points)
2. Rafael Nadal (9,225 points)
3. Roger Federer (6,950 points)
4. Daniil Medvedev (5,920 points)
5. Dominic Thiem (5,085 points)
6. Alexander Zverev (4,425 points)
7. Stefanos Tsitipas (3,740 points)
8. Kei Nishikori (2,860 points)
9. Karen Kachanov (2,785 points)
10. Roberto Bautista Agut (2,575 points)
Is Roger Federer Playing in the Rolex Paris Masters 2019?
The Swiss legend has yet to confirm his participation in the 2019 edition of the tournament.
After making it to the semifinals last year, Federer does have some points to defend.
While he has committed to the tournament, there is no official word on whether or not the all-time great will play.
Federer is coming off a very pushy schedule, having made it to the quarterfinals at Shanghai.
As of now, the Swiss is still playing in the Basel Open.
Right now, Federer has made it to the semifinals, as compatriot Stan Wawrinka withdrew from their quarterfinal match.
If he does make it to the finals, then Federer will have to play until the 28th.
This would leave him with virtually no time to rest until Paris even with a bye.
The top 3 players in the 2019 ATP race are set to take part in the tournament, however.
Rafael Nadal, 2018 runner-up Novak Djokovic and new sensation Daniil Medvedev are all set to participate.
Karen Kachanov won the Rolex Paris Masters in 2018 and will defend his title in this year's edition.
Now, let's take a look at Nadal's, Djokovic's and Federer's chances.
1. Rafael Nadal
ridiculous, Rafa! ?

We cannot get enough of @RafaelNadal's top five points from his title run ? pic.twitter.com/eCcrskKNev

— US Open Tennis (@usopen) October 22, 2019

2019 ATP Singles Race Ranking: #1
2019 Record: 48-6, 4 titles
2019 Prize Money: $11,926,883
2018 Paris Masters: Did not participate (withdrew)
It's been business as usual for the Spanish legend in 2019 despite a relatively slow start.
Nadal made it to the Australian Open final but lost to Djokovic in a dominant showing by the Serb.
Nadal dropped all three sets, marking his first straight-sets defeat in a Slam final.
He did not capture a title before Rome, including disappointing losses in the Monte Carlo and Barcelona Masters.
But, as expected, he wouldn't end the clay season without capturing some trophies.
Following his Rome title, Nadal went to his favorite hunting ground at Roland Garros.
The clay master captured his 12th French Open, dropping only one set in the entire tournament.
He then lost to Federer in the Wimbledon semifinals, their first meeting at the All England Club since the 2008 final.
Nadal then mounted a successful title defense in the Rogers Cup, defeating Daniil Medvedev in the final.
He met the Russian rising star again in the US Open final.
In a thrilling five-set match, Nadal went up 2-0 before dropping the third and fourth sets.
After nearly five hours of tennis, he successfully stopped Medvedev's comeback and won the fifth set.
It was Nadal's 19th Slam title, and he is now only one short of Federer.
The Paris Masters will be his first tournament since the US Open title.
While he will likely have some rust to shake off, Nadal still figures among the top contenders.
That being said, recent history in the tournament does not play in his favor.
Nadal did not participate in last year's edition and has only made it to the finals once, in 2007, losing to David Nalbandian.
He will likely claim the top spot in the ATP ranking this tournament.
2. Novak Djokovic
2019 ATP Singles Race Ranking: #2
2019 Record: 48-9, 4 titles
2019 Prize Money: $10,079,396
2018 Paris Masters: Runner-up
It's also been business as usual for Novak Djokovic in 2019.
He had an almost perfect run to the Australian Open title, dropping only two sets on the way.
He beat Nadal in dominant fashion to claim a historic seventh Australian Open trophy.
Djokovic added another title during the clay season, winning the Madrid Open without dropping a single set.
He lost to Dominic Thiem in five sets during the French Open semifinals.
The Serb then had another impressive run in the next Slam.
Djokovic made it to the Wimbledon final for the sixth time in his career, facing Roger Federer.
He had to save two championship points in the fifth set before taking it to the 25th game tie-break, following the introduction of the new rules for the 2019 edition.
Djokovic won the fifth set 13-12 to capture his fifth Wimbledon trophy.
The match was the longest final in Wimbledon history.
Djokovic then retired from the US Open in the round of 16 with a shoulder injury.
He has since bounced back to win the Japan Open earlier this month.
Djokovic is heading into Paris having been eliminated by Stefanos Tsitsipas in the Shanghai Masters quarterfinal.
Having won three straight titles at Paris from 2013 to 2015, Djokovic naturally features among the favorites once again.
He was last year's runner-up, having defeated Roger Federer in an epic semifinal match before dropping the final to Karen Kachanov.
3. Roger Federer
Are you kidding me, @rogerfederer?! ?

That's MAGIC from RF! ?

?: @TennisTV | #SwissIndoorsBasel pic.twitter.com/kuZuciUqNP

— ATP Tour (@atptour) October 23, 2019

2019 ATP Singles Race Ranking: #4
2019 Record: 49-8, 3 titles
2019 Prize Money: $6,509,783
2018 Paris Masters: Semifinals
Federer's year did not get off to a very good start.
The Swiss legends arrived at Melbourne for the Australian Open as the defending champion, having won the title in 2017 and 2018.
Federer, however, unexpectedly lost to Tsitsipas in the round of 16.
He bounced back by defeating the Greek player at Dubai to capture his first title of the year.
It was also a historic trophy for the Swiss, as it marked his 100th career title.
Federer then made it to the Indian Wells final, losing to Thiem, and won his fourth Miami Open title.
In his first French Open appearance since 2015, Federer managed to make it to the semifinals for the first time since 2012.
He lost to eventual champion Nadal in straight sets.
Federer captured his third title of the season in the Halle Open, which made him a ten-time champion there.
The next stop was at Wimbledon, and he once again made it to the finals for the 12th in his career.
After being up 8-7 in the fifth set, Federer dropped two championship points while serving and saw Djokovic work a comeback.
The Serb captured the title in the end after four hours and 57 minutes.
Following the Wimbledon heartbreak, the Swiss lost to "baby Federer" Grigor Dimitrov in the US Open quarterfinal.
With this result, he finishes a year without a major title for the first time since 2016.
Federer lost to Alexander Zverev in the Shanghai Masters quarterfinal.
He is currently competing in the Swiss Indoor at Basel.
Following Stan Wawrinka's W.O. in the quarterfinals, he is set to face the winner of the match between Tsitsipas and Filip Krajinovic.
As mentioned earlier, Federer has yet to confirm his participation in the Paris Masters.
Given that his schedule would get very busy, the Swiss could opt to rest for the ATP Finals and skip the French tournament.
Federer's only title at Paris came in 2011, so, despite his hard court dominance, it's fair to say that the French tournament isn't among his favorites.
Bet on Tennis With These NJ Sportsbooks

21+ | T&Cs apply
Great payment and customer support
Access to fantasy sports with one account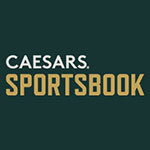 21+ | Terms and conditions apply
No betthroughs required
Lots of sportspecific promos
Promo code wsnfull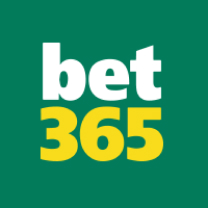 21+ | T&Cs, time limits & exclusions apply
Impressive range of bonuses
One of the worlds biggest sportsbooks
Latest Tennis Predictions & Odds
ATP Seoul, Tel Aviv & Sofia: Ilya Ivashka Has the Potential to Go Deep in Bulgaria This Week
ATP Korea Open, ATP Tel Aviv Watergen Open & ATP Sofia Open - get our expert predictions, best match picks, outright selections and more! …
TENNIS
26 September | 02:28 | Andy Schooler
ATP San Diego & Metz: Jenson Brooksby Will Surely Win an ATP Tour Title Sooner Rather Than Later
ATP San Diego Open and ATP Moselle Open - get our expert predictions, best match picks, outright selections and more! …
TENNIS
19 September | 03:36 | Andy Schooler
US Open: Cressy's Form Is Much Better
US Open 2022 - see our expert predictions, best match picks, outright selections and more! …
TENNIS
29 August | 03:05 | Andy Schooler
Popular Sports Betting Guides
Best Sports Betting Strategies
1 January | 00:09 | admin
Betting on the Moneyline in Sports
2 October | 22:42 | admin
American Odds and the Concept of -110
2 October | 22:26 | admin