Top 5 2019 ATP World Tour Prize Money Leaders
5. Daniil Medvedev
Total prize money: $7,902,912
Medvedev was one of the biggest stars of 2019 on the ATP circuit.
The young Russian started the year with his then-best major result, reaching the fourth round at the Australian Open.
He put together an impressive string of semifinals campaigns before picking up steam during the North American hard-court season.
Medvedev reached his first Masters 1000 final at the Rogers Cup and won his first Masters title later at Cincinnati.
His best showing came at the US Open, reaching his first career major final.
He lost to Rafael Nadal in a five-setter but secured his biggest paycheck of the year.
The Russian added a second consecutive Masters 1000 title at Shanghai.
Medvedev qualified for the ATP Finals for the first time in his career, but failed to win a single match and had to settle for fifth in earnings.
4. Dominic Thiem
Total prize money: $8,000,223
Following his breakout year in 2018, Thiem entered 2019 carrying high expectations.
He had a slow start before finally getting back on track at Indian Wells.
Thiem made it to the final and defeated Roger Federer, winning his first career Masters 1000 title.
He had another strong sequence on clay, winning at Barcelona and advancing to the French Open final for the second consecutive year.
Thiem repeated his 2018 results and finished runner-up to Nadal.
The Austrian added another three titles at Kitzbühel, Beijing and at his hometown tournament in Vienna.
Thiem qualified for the ATP Finals for a fourth consecutive year.
He managed to get out of groups for the first time following a three-set thriller against Novak Djokovic.
The Austrian then defeated Alexander Zverev to qualify for the final, which he lost in another three-setter to Stefanos Tsitsipas.
Thiem's strong ATP Finals run was enough to inch past Medvedev for fourth place.
3. Roger Federer
Total prize money: $8,716,975
Federer was upset early in the year by Tsitsipas in the Australian Open fourth round, failing to defend his title.
He bounced back to beat the young Greek at Dubai, winning his 100th career ATP World Tour title.
The Swiss legend made it back-to-back Masters 1000 finals at Indian Wells and Miami.
He lost to Thiem in the former but defeated John Isner in the latter.
In his first clay season appearance since 2016, Federer reached the French Open semifinals before losing to Nadal in straights.
He added another title at Halle and reached the Wimbledon final, losing to Djokovic in an epic five-setter.
Federer was upset by Grigor Dimitrov in the US Open quarterfinals, ending his season without a major title for the first time since 2016.
The Swiss successfully defended his home tournament title at Basel.
Federer qualified to the ATP Finals again, winning two matches in round-robin before losing to Tsitsipas in the semifinals.
His consistency paved the way to third on the list, helped by his good showings at the four Slams and at the ATP Finals.
More Tennis Predictions & Odds
ATP Astana & Tokyo: It's a Tougher Field This Week, No Doubt, but Shapo Is in a Good Section of the Draw
ATP Astana Open and ATP Rakuten Japan Open - get our expert predictions, best match picks, outright selections and more! …
TENNIS
3 October | 01:42 | Andy Schooler
ATP Seoul, Tel Aviv & Sofia: Ilya Ivashka Has the Potential to Go Deep in Bulgaria This Week
ATP Korea Open, ATP Tel Aviv Watergen Open & ATP Sofia Open - get our expert predictions, best match picks, outright selections and more! …
TENNIS
26 September | 02:28 | Andy Schooler
ATP San Diego & Metz: Jenson Brooksby Will Surely Win an ATP Tour Title Sooner Rather Than Later
ATP San Diego Open and ATP Moselle Open - get our expert predictions, best match picks, outright selections and more! …
TENNIS
19 September | 03:36 | Andy Schooler
2. Novak Djokovic
Total prize money: $13,372,355
Djokovic added a record-setting seventh Australian Open title to start the year, defeating Nadal in straight sets to secure the trophy.
He then had a tough stretch before bouncing back with a Masters 1000 title at Madrid.
The Serb legend reached the Italian Open final as well, losing to Nadal.
Djokovic lost to Thiem in the French Open semifinals but beat Federer at Wimbledon to win his 16th career Slam.
He added another title at the Japan Open and won the last Masters 1000 tournament of the year in Paris.
Djokovic also made it to the semifinals at Cincinnati but retired from the US Open in the fourth round.
The Serb arrived at the ATP Finals as the only player with a chance at taking the number 1 spot from Nadal in the ranking.
Djokovic, however, failed to make it out of groups, winning one match.
His two Slam titles and two Masters titles were enough to move him into second, being one of two players with winnings in the double digits.
1. Rafael Nadal
Total prize money: $16,349,586
Nadal's season started at the Australian Open, where he lost to Djokovic in the final.
Dealing with a hip injury, the Spaniard legend came back during the clay season.
He finally picked up steam during the end, right in time for the French Open, and won the Rome Masters 1000.
Nadal broke the record for most titles in a Slam by winning his 12th trophy at Roland Garros.
He lost to Federer in the Wimbledon semifinals, their first meeting at the All England Club in more than a decade.
Nadal then defeated Medvedev at the Montreal Masters 1000 to win a record-setting 35th Masters title.
He added another title at the US Open, again beating Medvedev in order to win his 19th career Slam, only one away from Federer's record.
Ranked number 1 again, Nadal withdrew from the Paris Masters 1000 in the semifinals.
He came back to compete at the ATP Finals, but once again failed to make it out of groups despite winning two matches.
The additional points were more than enough to end the year as the number 1 ranked player.
Two Slam titles, two Masters 1000 trophies, a runner-up at the Australian Open and a semifinals appearance at Wimbledon secured his spot as the prize money leader.
Bet On ATP With These NJ Sportsbooks

21+ | T&Cs apply
Great payment and customer support
Access to fantasy sports with one account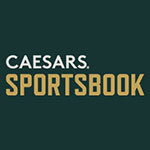 21+ | Terms and conditions apply
No betthroughs required
Lots of sportspecific promos
Promo code wsnfull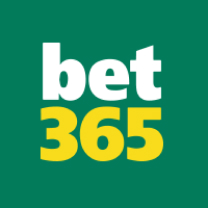 21+ | T&Cs, time limits & exclusions apply
Impressive range of bonuses
One of the worlds biggest sportsbooks