2019 Nitto ATP World Tour Finals: Predictions & Odds
What You Need to Know About the 2019 Nitto ATP World Tour Finals
Points: 200 points per win for the round-robin, 400 for a semifinal win and 500 for the title.
Total prize money: $9,000,000
When: from November 10th to November 17th
Where: The O2 Arena in London, United Kingdom
Surface: Hard (indoor)
2019 ATP Race to London
1. Rafael Nadal (9,585 points)
2. Novak Djokovic (8,945 points)
3. Roger Federer (6,190 points)
4. Daniil Medvedev (5,705 points)
5. Dominic Thiem (5,025 points)
6. Stefanos Tsitsipas (4,000 points)
7. Alexander Zverev (2,945 points)
8. Matteo Berrettini (2,670 points)
What's at Stake?
This is the final points-paying event of 2019.
The top 8 players at the end of the year qualify for the Finals, with two other serving as alternates.
They will have a chance to end the year on a high note, winning one of the most prestigious tournaments at the ATP level.
More importantly, the number 1 spot in the ATP ranking is still up for grabs.
Rafael Nadal is the current leader, but a combination of results could change that.
Let's take a closer look at the eight participants.
Rafael Nadal
ATP Ranking: #1
2019 Record: 51-6, 4 titles
2019 Prize Money: $12,214,586
2018 ATP Finals: Did not participate (withdrew)
Surprisingly, Nadal has never won an ATP Finals title.
The current number 1 ranked player was the runner-up in 2009, losing to Federer, and in 2013, when he lost to Djokovic.
He will now have one more shot at adding one of the few missing trophies to his collection.
With the top spot in the ATP ranking still on the line, Nadal also has another reason to do well.
After a slow start to the year, he finally found his groove right at the end of the clay season.
Nadal added another Rome Masters title before going on another dominant French Open run.
He won at Roland Garros for the 12th time and then won his 19th Slam title at the US Open, which leaves him only one behind Federer's record.
Nadal withdrew from the Paris Masters last week due to an abdominal injury but moved to the number 1 spot at the end of the tournament.
He should be back without any problems, so expect the Spaniard to fight for the trophy.
Novak Djokovic
ATP Ranking: #2
2019 Record: 53-9, 5 titles
2019 Prize Money: $11,087,228
2018 ATP Finals: 4-1, Runner-up
Djokovic's year got off to a great start, with the Serb winning a record-setting seventh Australian Open title.
Nole also extended his Masters 1000 dominance, adding two more trophies to his count.
He successfully defended his title at Wimbledon, defeating Roger Federer in one of the greatest matches of all time.
With these results, Djokovic is now third in the all-time Slam winners list with 16 titles, behind Federer and Nadal.
Djokovic is coming off his 34th Masters 1000 title, having lifted the trophy at Paris a week ago.
He lost the spot at the top of the ATP rankings to Nadal but still has a chance to reclaim it.
Djokovic won four straight ATP Finals titles from 2012 until 2015 and made it to the decisive match six times in the last seven years.
He finished runner-up to Alexander Zverev in 2018.
With his great record at the year-end tournament and having just won another important trophy a week ago, Djokovic is the favorite heading into London.
Roger Federer
ATP Ranking: #3
2019 Record: 51-8, 4 titles
2019 Prize Money: $6,989,975
2018 ATP Finals: 2-2 Semifinals
Federer did not win a Slam title for the first time since 2017.
The Swiss legend entered the year as the Australian Open champion but failed to defend his title.
He did make it to the Wimbledon final and even served for a match point, but lost to Djokovic in a five-hour, five-set epic.
Federer made history again by winning his 100th career title.
He holds the record for the most ATP Finals titles, with six.
The Swiss is coming off a title at his home tournament in Basel.
While Djokovic is the clear favorite, Federer continues to be among the contenders for the trophy.
Daniil Medvedev
ATP Ranking: #4
2019 Record: 59-18, 4 titles
2019 Prize Money: $6,925,320
2018 ATP Finals: Did not qualify.
What a year it's been for 2019 sensation Daniil Medvedev.
The Russian was ranked 16th at the end of 2018, which had been his best year at the ATP level.
Medvedev made waves after defeating Djokovic at Monte Carlo.
But his breakthrough performance came during the North-American season.
The young Russian reached his first-ever Masters 1000 final in Toronto, which he eventually lost to Nadal.
He then won his first career Masters 1000 title at Cincinnati, which rocketed him into the ATP's top 5.
Medvedev then made it to the US Open final, which he lost to Nadal in five sets after nearly pulling off a comeback from a 0-2 deficit.
He added a second Masters 1000 title to his growing collection earlier this month in Shanghai.
Medvedev's current form and record against his opponents make him one of the best picks for the tournament.
Dominic Thiem
ATP Ranking: #5
2019 Record: 46-17, 5titles
2019 Prize Money: $5,828,722
2018 ATP Finals: 1-2, round-robin
Thiem's year got off to a very slow start, with the Austrian failing to make it past the second round a number of times.
He got back on track at Indian Wells, defeating Federer in the final to win his first career Masters 1000 title.
Thiem then made it to the French Open final for the second year in a row, again losing to Nadal.
He is coming off two titles on the hard surface this month, winning at Shanghai and finally lifting the trophy in Vienna.
Thiem is better-known as a clay specialist.
While he did show some improvement on the hard surface, it's still not enough to win such a hardly-contested tournament.
The Austrian is at best an outside contender for the trophy.
Stefanos Tsitsipas
ATP Ranking: #6
2019 Record: 50-24, 2 titles
2019 Prize Money: $4,056,204
2018 ATP Finals: Did not qualify.
Tsitsipas made it to the Australian Open semifinals after defeating Federer in the fourth round.
He captured his only title of the year at Estoril in May.
The young Greek made it to his second career Masters 1000 final at Madrid but lost to Djokovic.
Tsitsipas had a terrible in August and September, with four consecutive losses and first-round exits.
He returned to top form in Beijing, losing to Dominic Thiem in the final.
His most recent performances were two semifinal appearances at Vienna and Basel and a quarterfinal appearance at Paris last week.
Tsitsipas could steal a match out of the favorites, but even making it out of groups seems highly unlikely.
Alexander Zverev
ATP Ranking: #7
2019 Record: 42-23, 1 title
2019 Prize Money: $3,015,723
2018 ATP Finals: 4-1, champion
Zverev closed out 2018 with the ATP Finals title, defeating Roger Federer and Novak Djokovic.
The German looked set for a career year in 2019.
But the young star underperformed quite significantly, winning one ATP 250 title.
Zverev endured a terrible sequence of first and second-round exits throughout the year.
His best result of the year came earlier this month in Shanghai, losing to Medvedev in the final.
Zverev was eliminated by Denis Shapovalov in the round of 16 in Paris.
As the defending champion, there is always a chance that the German could repeat last year's result.
However, given his year-long form, it seems highly unlikely.
Matteo Berrettini
ATP Ranking: #8
2019 Record: 42-21, 2 titles
2019 Prize Money: $2,613,218
2018 ATP Finals: Did not qualify
Berrettini climbed up the ATP ranking during the first half of the year.
The Italian won two titles and made it into the top 10 for the first time in his career.
Berrettini made it to the US Open semifinals, which marked his best campaign at a major championship.
He lost to eventual champion Nadal but brought home a good number of points to help his ATP Finals bid.
With another semifinal appearance this month in Shanghai, Berrenttini secured the eighth and final spot.
The Italian has an overall head to head record of 2-8 against his tournament rivals.
Winning one match in the group would be quite an achievement, so don't expect him to be among the title contenders.
2019 Nitto ATP World Tour Finals – Odds
The latest odds for the winner of the Nitto ATP Finals are provided by DraftKings Sportsbook.
Good luck!
| Winner | DraftKings |
| --- | --- |
| Novak Djokovic | +115 |
| Roger Federer | +325 |
| Daniil Medvedev | +400 |
| Rafael Nadal | +450 |
| Stefanos Tsitsipas | +1100 |
| Alexander Zverev | +1100 |
| Dominic Thiem | +1700 |
| Matteo Berrettini | +3000 |
Bet on Tennis With These NJ Sportsbooks

21+ | T&Cs apply
Great payment and customer support
Access to fantasy sports with one account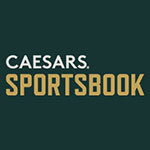 21+ | Terms and conditions apply
Huge variety of bets and sports
Easyregistration
Promo code wsnfull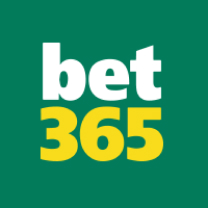 21+ | T&Cs, time limits & exclusions apply
Impressive range of bonuses
One of the worlds biggest sportsbooks
Latest Tennis Predictions & Odds
ATP San Diego & Metz: Jenson Brooksby Will Surely Win an ATP Tour Title Sooner Rather Than Later
ATP San Diego Open and ATP Moselle Open - get our expert predictions, best match picks, outright selections and more! …
TENNIS
19 September | 03:36 | Andy Schooler
US Open: Cressy's Form Is Much Better
US Open 2022 - see our expert predictions, best match picks, outright selections and more! …
TENNIS
29 August | 03:05 | Andy Schooler
ATP Winston-Salem: Ilya Ivashka Won This Tournament Last Year and Looks a Decent Price to Repeat the Trick
ATP Winston-Salem Open - get our expert predictions, best match picks, outright selections and more! …
TENNIS
22 August | 01:00 | Andy Schooler