Coronavirus and the UFC - What you Need to Know
We are now just three days removed from the first UFC event to be affected by the coronavirus.
Charles Oliveira submitted Kevin Lee in the main event of Fight Night 170 Saturday night, which was held in a stadium in Brasilia, Brazil but with no fans in attendance.
For the foreseeable future, the organization had planned to run one card per week, hoping that despite COVID-19 and the lack of a live crowd, the UFC and their fighters would still be able to entertain viewing audiences at home.
But, as of Monday afternoon, that seems to have changed. Despite their best efforts, everything is working against the UFC during this time of crisis.
New cases of the virus are found every day and new restrictions are put into place by the hour. UFC President Dana White confirmed Monday that the next three events (Fight Night 171, Fight Night 172, UFC on ESPN 8, and Fight Night 172) have all been postponed.
Fight Night 171 was a card set to take place at the O2 arena in London, England.
When the U.S. ceased all travel to and from Europe and the U.K., the UFC announced that they had moved the event back to the States.
However, many of the fighters on the card were from England and would not be granted access to come into the country and fight.
This included main event fighter Leon Edwards who was set to take on Tyron Woodley in a potential number-one contender fight.
The card was left in limbo as Woodley was still willing to take on a new opponent, with rumors of former interim champion Colby Convington being interested in taking Edwards' spot. The event was set to be moved to the UFC training facility in Las Vegas.
The same was to be done for the following event, UFC on ESPN 8.
This event was to be headlined by heavyweights Francis Ngannou and Jarzinho Rozenstruick and was to be hosted in the state of Ohio.
However, last week Ohio officials banned all sporting arenas from hosting large gatherings. This came in the wake of the NBA, NHL, MLS, and other leagues suspending their seasons indefinitely.
But because of the fighters' eagerness to participate and entertain fans watching at home, this event, too, was to be moved to the training facility in Las Vegas.
Doesn't matter where the fight is at, we're still going to perform and put on the fun for the fans stuck at home. Happy that the @ufc found a way to make this happen at the UFC Apex. One of the most state of the art facilities in sports. Let's go?? #areyounotentertained

— Francis Ngannou (@francis_ngannou) March 13, 2020
But then a wrench got thrown in those plans as well. On Saturday, March 14, the Nevada State Athletic Commission opted to revoke all combat licenses until March 25, leaving the UFC with nowhere to host these cards.
All this news led to White announcing that these two events, as well as the April 11 card expected to take place in Portland, will be postponed indefinitely until March 25 when new meetings can be held and more news and updates about the virus become clear.
An even darker shadow looms over all of this in the form of UFC 249.
The card was, and tentatively still is, set to take place in New York, another state that currently has a ban on hosting large events. The UFC 249 card has a main event fight scheduled for the lightweight title – a fight that sees champion Khabib Nurmagomedov take on challenger Tony Ferguson. This is a fight that has already been canceled on four separate occasions and fans are hungry for it.
The latest status of the UFC 249 is that Dana White will make the event happen no matter what on April 18, but as of Monday, the next three events that UFC hoped to host despite the COVID-19 pandemic, have been postponed.

Keep tuned in as we will bring you the latest news and fight breakdowns as shows get rescheduled.
UFC FAQ
Is UFC canceled?
The next few UFC events are postponed at least until March 25, in order to comply with the latest regulations imposed due to the virus spread.
Is UFC 249 canceled?
Dana White assures the public that UFC 249 will happen no matter what on April 18, 2020, even if it has to happen outside of the US. Regulations will, of course, be followed and the event will take place without an audience.

Bet on Sports With the Best NJ Sportsbooks

21+ | NJ, WV, PA, IN, IL, CO, IA, TN, MI, VA only | T&C apply
Great payment and customer support
Access to fantasy sports with one account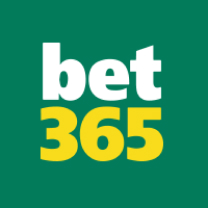 21+ | T&Cs, time limits & exclusions apply
Impressive range of bonuses
One of the worlds biggest sportsbooks

Terms and conditions apply | 21+ | NJ only
Lots of betting options
Daily odds boost
Great live betting section
More UFC Predictions & Odds
UFC Vegas 57 Tsarukyan vs Gamrot: Official Results
Take a look at the official results and latest news from UFC Vegas 57! …
UFC
26 June | 19:04 | Jean Marc Valente
UFC Vegas 57 Tsarukyan vs Gamrot: Official Weigh-in Results
Take a look at weigh-in results and latest news for UFC Vegas 57! …
UFC
25 June | 06:39 | Jean Marc Valente
UFC Vegas 57 Tsarukyan vs Gamrot: Prelims Odds, Predictions, Picks
We break down the UFC Vegas 57 Prelims! Find the latest odds, predictions, and our free picks for each fight on the undercard.
UFC
23 June | 09:51 | Jean Marc Valente
Ultimate UFC Betting Guide
Best Sports Betting Strategies
1 January | 00:09 | admin
What Are Futures Bets?
20 November | 16:24 | admin