For racing fans, when you think of Chicagoland Speedway the first two things that come to mind are NASCAR playoffs and tight finishes in the IndyCar Series.
The speedway was proud to be the location that kicked off the NASCAR Cup Series playoffs (round of 16) each year from 2011 to 2017.
IndyCar Series races held at the venue, which were discontinued in 2011, had many close finishes including three of the top five tightest ever and the record-setting closest finish in IndyCar Series history in 2002.
In this article we take a closer look at the speedway's 18-year history and all the reasons Chicagoland Speedway stands out from other tracks including location, capacity and more.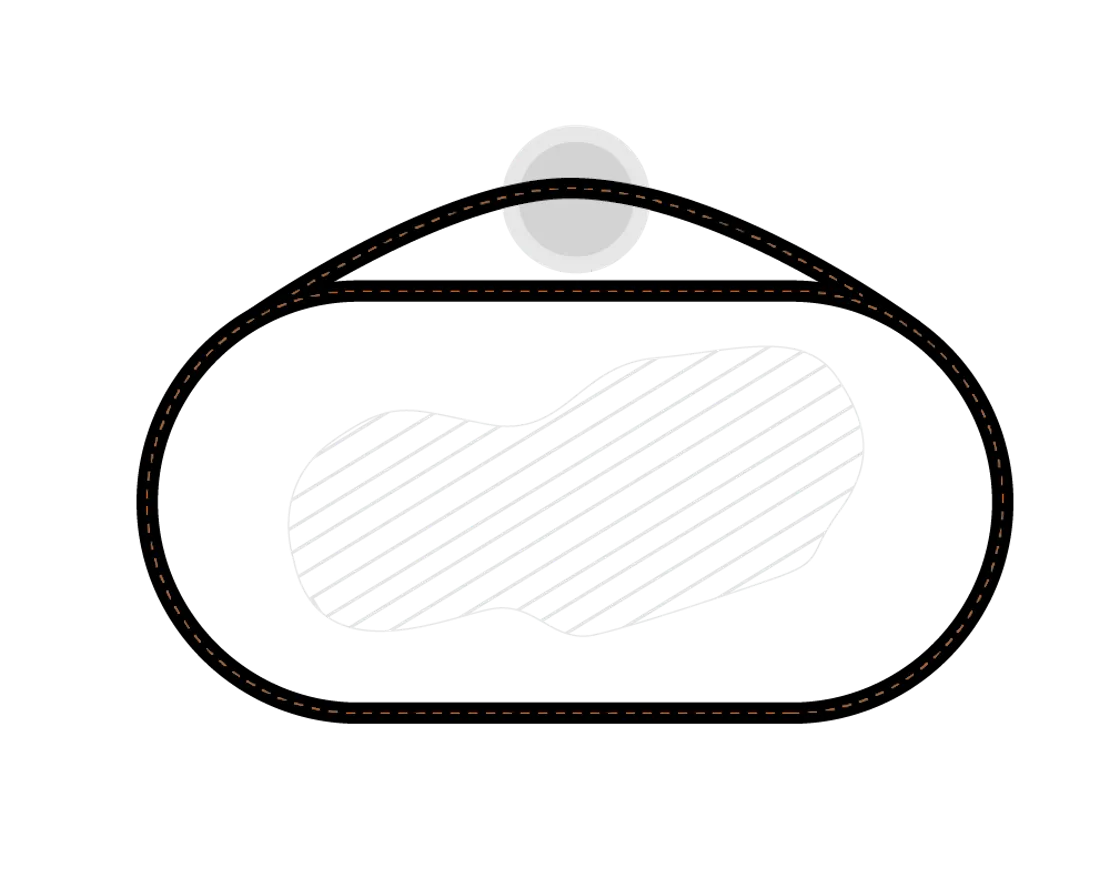 Fast Facts:
Location: Joliet, Illinois
Built in: 2001
Owned by: International Speedway Corporation
Track Type: Paved d-shaped tri-oval
Track length: NASCAR oval is 1.5 miles (2.41 km)
Turns:4, banked 18 degrees
Frontstretch: banked 11 degrees
Backstretch 5 degrees
Race lap record: 0:28.509 Joey Logano (Qualifying)
Capacity: 47,000
Major Events: Camping World 400 in the Monster Energy NASCAR Cup Series, Camping World 300 in Xfinity Series, Camping World 225 in the Truck Series
What Makes Chicagoland Speedway Special?
We mentioned close IndyCar finishes before and it's definitely one of the biggest ways Chicagoland Speedway stands out.
After all, the legendary 2002 race that holds the record for closest finish in IndyCar history was held at Chicagoland.
With a massive ten-car two-abreast charge for most of the race's last half hour, the two lead drivers, Sam Hornish, Jr. and Al unser, Jr., battled neck and neck the entire way to the finish line. Hornish, Jr. came out the victor and the record-setting difference between first and second was just 0.0024 seconds.
One year later, in the same race, Hornish, Jr. was involved again in one of the closest finishes ever but this time it was a three car duel. And again he came out on top beating out Scott Dixon and Bryan Herta by 0.01 seconds.
Many fans of both racing sports appreciated how the tight spacing of the oval track made the NASCAR and IndyCar Series races so competitive and how it gave the IndyCar races a similar feel to NASCAR's restrictor plate races.
For being one of the relatively newer (2001) speedways in NASCAR, Chicagoland is relative small in terms of seating, holding approximately 47,000 at maximum capacity.
Considering a lot of the larger complexes have had to downsize in recent years, this is probably a more realistic size for racing complexes.
The tri-oval track is host to one major annual event in each of NASCAR's top three divisions.
The Camping World 400 in the Monster Energy NASCAR Cup Series
The Camping World 300 in Xfinity Series
The Camping World 225 in Truck Series.
In the track's relatively brief 18-year history, multiple drivers have won the Cup Series race.
Kevin Harvick won the first two ever in 2001 and 2002 and since then Kyle Busch, Brad Keselowski and Martin Truex Jr. all also have two wins on the course. Tony Stewart stands alone at the top of the list with three race wins at Chicagoland.
Much to his dismay, Jimmie Johnson, whose two pole wins is still a record to this day, has never won there.
Chicagoland Speedway History
In the mid-90s many major American cities that were not yet big players in the NASCAR scene were starting to take notice and construct major venues in the hopes of joining the regular NASCAR schedule and earn a place in the burgeoning industry.
While tracks were being constructed in and around Dallas-Fort Worth, Las Vegas, and Los Angeles, no one had yet tapped the Chicago market. To fill that void, in stepped two men from two uniquely successful racing enterprises. Those men were Bill France, Jr., CEO of International Speedway Corporation, and Tony George, President of Indianapolis Motor Speedway.
The two decided on a merger in an effort to build a speedway near Chicago. They named the new corporation The Motorsports Alliance.
After years of researching where and how to build the best possible racing complex, they came to an agreement with the city council of Joliet, Illinois. An impact study conducted by neutral parties predicted the complex would bring the city and surrounding areas upwards of $300 million and 3,000 new jobs. Upon approval of the deal, ground was eventually broken on September 28, 1999.
Chicagoland Hosts NASCAR and IndyCar Races
Once the track was complete and races could begin, NASCAR and IndyCar Series races were both officially added to Chicagoland Speedway's calendar.
Unfortunately the IndyCar era at the track ended in 2011 even though the location boasts some of the most historic memories the sport has ever witnessed and hold some records that might never be broken.
Also in 2011 but on the NASCAR side of things, Chicagoland became the official opener for the Chase for the Championship NASCAR Cup Series playoffs.
Previously having their Camping World 400 Cup Series event in July, NASCAR decided to instead host the Chicagoland race in the fall.
That annual weekend, which took place in the middle of September each year, also played host Nationwide Series races and Truck Series races.
In 2018 NASCAR rescheduled the 400 back to July and set it for Independence Day weekend.
It should be noted as well that from 2008 to 2010 the Chicagoland Speedway event was held as a night race, although it reverted back to daytime racing after the short three year stint.
Problems During Construction
Unfortunately, as is the case with many large scale construction endeavors, the building process wassn't exactly smooth. The first problem they faced was a massive flood runoff from heavy rains which then poured and leaked over to nearby housing.
Later, just months before completion of construction, a worker was killed after falling from the scaffolding near the luxury skybox.
So Many Sponsors
Even before the first tire ever touched the pavement, a bevy of race sponsors poured in to support Chicagoland Speedway. Companies saw Chicago's sports fan demographic, coupled with the increasing popularity of NASCAR, and wanted in on what they hoped would be a lucrative endeavor.
During construction in 2000, The Motorsport Alliance announced they would have a Winston Cup Series race and here's a look at the history of the event's corporate sponsorship.
2001 to 2004 – Tropicana
2005 to 2007 – The USG Corporation
2008 to 2010 – LifeLock.com
2011 to 2013 – GEICO
2014 to 2015 – Johnson & Johnson's Janssen Pharmaceutica
2016 to present – Nickelodeon in conjunction with its Teenage Mutant Ninja Turtles TV series