NBA Aiming for December 22nd Start Date
A December 22nd season-opening would be the fastest turnaround between NBA seasons in history.
The 2019-2020 season closed with the Los Angeles Lakers winning their 17th NBA Championship in franchise history.
A start on December 22nd would be the latest in NBA history.
It seems like just yesterday that the NBA season came to a close and the Los Angeles Lakers claimed their 17th NBA Championship. While the league is certainly thrilled to have recouped almost $1.5 billion in losses via their venture in the bubble at Disney World in Florida, a return to normalcy is the hope with a projected December 22nd start date.
The NBA has dominated Christmas Day in recent years, as the only major sports league to perform on the holiday. A December start date helps the NBA in their continuous effort to avoid competition with the National Football League, while also maintaining a comfortably revised schedule. Currently, the league is aiming for just 72 games in the 2020-2021 NBA season, versus the regular 82 games seen in previous years.
The biggest concern for the league and fans is the offseason schedule. Given just under two months to reassemble squads through free agency, trades, and the NBA Draft, teams and front offices have less time than ever to prepare for the coming season. In a report by ESPN, the league and NBPA are well aware that their current CBA is not built to withstand a pandemic. The issue has lead to many discussions over terminating the current CBA and restructuring based on audits and financial outlooks for the next year.
What About Free Agency?
There are currently 231 players tied to NBA contracts that are considered free agents for this current free agency period. Notable stars like Anthony Davis, Demar Derozan, and Gordon Hayward lead the pack of players who are out of contract during this uncertain period. While a number of players and teams hold options over their players, there are few who are interested in committing even a year to any player given the financial uncertainties of this upcoming season.
There is also the matter of contract extensions. While negotiations based on the cap are a priority, there is the matter of players who agreed to contract extensions before this period whose salaries are based on a percentage of the cap. For example, Toronto Raptors forward Pascal Siakam agreed to a four-year, $135 million dollar extension last season – but it in truth was tied to the cap, meaning he was entitled to 25% of the team's cap allocation. With an adjusted cap, the value of that contract extension could easily change. While those contracts are set in stone, for now, the possibility of an adjusted cap will play a huge role in how teams choose to fill their rosters.
If one thing is for sure, it is that unrestricted free agents during this offseason are more than likely going to sign much smaller contracts than we've seen over the past few seasons. While there has been a hiatus put on contract expiry until the current CBA issues are resolved, a December 22nd start date allows teams just a precious few months to make commitments to their players.
Will the NBA Draft Be Adjusted?
As of now, the NBA Draft is expected to resume on schedule. The current date for the NBA Draft is set for November 18th, 2020. Teams are already in the process of interviewing players and observing private workouts. While the combine process has been cancelled this year, scouting has been made as accessible as possible.
---
Editor's Picks
---
Who Are the Favourites to Win the 2020-2021 NBA Championship?
After the Los Angeles Lakers won the 2020 NBA Championship, they open as the favourites to win the 2021 NBA Championship as well. According to DraftKings Sportsbook, their city rivals the LA Clippers and last year's regular-season winners the Milwaukee Bucks follow them closely.
2021 NBA Championship Odds
Odds from DraftKings. Get up to a $1,000 sign-up bonus at DraftKings today or check out more offers and promo codes for the best online sportsbooks.
The LA Clippers' odds are clearly influenced by the star power behind Kawhi Leonard and Paul George. After finishing second in the Western Conference last season, but having been eliminated in the second round, the LA Clippers open as the public's main competition to the Lakers' championship aspirations. With poor performance in 2020 and the firing of head coach Doc Rivers, the Clippers will have their hands full trying to rebuild their damaged image.
After the Milwaukee Bucks' elimination at the hands of the Boston Celtics in the second round of the 2020 NBA Playoffs, questions surrounded the team regarding the future of two-time MVP Giannis Antetokounmpo. Regardless of The Greek Freak's future, their present with him remains promising. In the weaker Eastern Conference, the Bucks continue to look like championship contenders.
A surprise addition to the top four of the NBA Championship favourites table is the Brooklyn Nets. After finishing seventh in the Eastern Conference and getting swept by the Toronto Raptors in the first round of the playoffs, why would the Nets have such a dramatic jump in odds? The answer is Kevin Durant and Kyrie Irving, two superstars who did not play in their most recent playoff outing. In good health and with players that can finally settle into a suitable role, the two former NBA Champions give life to championship aspirations in Brooklyn.
Bet on NBA with the best NJ sportsbooks!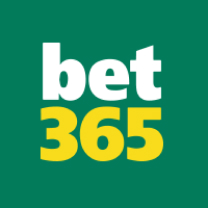 21+ | T&Cs, time limits & exclusions apply
Impressive range of bonuses
One of the worlds biggest sportsbooks

21+ | Terms and conditions apply
Fastest payout platform
Many withdrawal options
Promo code sports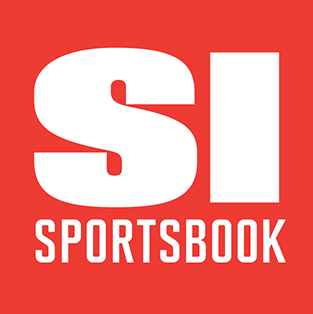 21+ CO Only | Terms and conditions apply
Beginner friendly
Fantastic odds
Bonus code win100
Bet on NBA with the best Indiana sportsbooks!
21+ | VA only | Gambling problem? Call 1-800-532-3500
Wide range of betting options
Top notch customer service
Promo code sports
21+ | T&Cs apply
Great payment and customer support
Access to fantasy sports with one account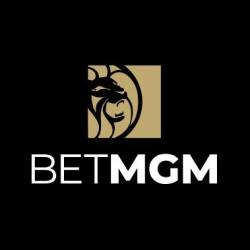 21+ | Terms and conditions apply
Boosted parlays with enhanced odds
Impressive range of bets
10 free bet every week
Bet on NBA with the best PA sportsbooks!
21+ | VA only | Gambling problem? Call 1-800-532-3500
Wide range of betting options
Top notch customer service
Promo code sports
21+ | T&Cs apply
Great payment and customer support
Access to fantasy sports with one account

Terms and conditions apply | 21+ | VA only
Lots of betting options
Daily odds boost
Great live betting section
More NBA Predictions & Odds
Dallas Mavericks vs Milwaukee Bucks: Mavericks Need to Find a Semblance of Offensive Rhythm
Mavericks vs Bucks predictions and odds for Summer League are live! See the betting tips, top picks, and full game preview, here! …
NBA
14 July | 03:31 | Christian Jope
Washington Wizards vs New Orleans Pelicans: There's Not Much That Separates Both Teams
Our expert gives Wizards vs Pelicans predictions and odds! See the betting tips, top picks, and full game preview, here! …
NBA
13 July | 03:02 | Christian Jope
Chicago Bulls vs Toronto Raptors: Raptors Can Climb to the Top of the Table
NBA Summer League's matchup - Bulls vs Raptors predictions and odds are live! See the betting tips, top picks, and full game preview, here! …
NBA
12 July | 04:49 | Christian Jope
Christian Jope
Christian Jope is a writer, social media strategist, and data analyst. A Queen's University Alumni, Christian is an author and social media strategist with Raptors Cage, while also working closely with MLSE and Canada Basketball through community-driven events.
Email: [email protected]