Will Joe Burrow Refuse to Play for the Cincinnati Bengals?
One thing that NFL fans and the oddsmakers seem to agree on lately is that former LSU quarterback Joe Burrow is most likely going to be the first overall pick by the Cincinnati Bengals in the upcoming draft.
An NFL contract is what most young athletes dream about, but the thought with Burrow is that an athlete as talented and in demand as he is right now might feel he has the right to be part of the choice of where he ends up playing in the league.
So here we take a closer look at Burrow the athlete and answer whether he can (or will) refuse to play for the Cincinnati Bengals if they do end up drafting him first overall.
Quick Bio: Who Is Joe Burrow?
Joseph Lee Burrow is a 23-year-old football quarterback who was born in 1996 in Ames, Iowa to Jimmy and Robin Burrow, who have been regulars at their son's football games since he began playing as a six-year-old.
Burrow, who now stands 6'4" and weighs 216-pounds, has said the only reason he ever played the quarterback position was that nobody else could on his first youth league team, but he has been under center ever since, including at Athens High School from 2011-14.
A natural athlete since childhood, it didn't hurt that Burrow's father was a football coach for nearly 40 years (now retired), his career taking the family from Iowa to North Dakota and eventually Ohio where they still live in Athens to this day.
How Good a Quarterback Was Burrow in High School?
By the time Burrow was old enough to attend high school, his family was living in Athens, Ohio where he eventually attended Athens High starting in 2011 where he played quarterback for their varsity football team.
In his four years under center at Athens, he passed for 11,416 career yards with 157 passing touchdowns plus over 2,000 yards rushing with 27 more touchdowns as well as leading his team to the school's first seven playoff victories ever.
By the end of his senior season, Burrow was given Ohio's Mr. Football Award and was named Gatorade Player of the Year, his team going 14-1 that year and earning their third straight playoff appearance with him as quarterback.
Is It True That Burrow Comes From an Athletic Family?
Yes, as reported in Sports Illustrated last year, the Burrow's "athletic heritage dates back nearly a century" and when you look at some of the sports resumes in that family it's not difficult to see why young Joe took so quickly to being a so-called jock.
His grandmother was a track star from the 1940s and his grandfather played basketball at Mississippi State, and his uncle played football at Ole Miss and his two older brothers played football at Nebraska.
Joe's father, Jimmy, coached football for four decades until he retired, mostly to give him and his wife enough time to watch the final season of their talented son's college career.
Where Did Burrow First Play His College Football?
Burrow, a four-star recruit and the 8th-ranked dual-threat quarterback in his draft class, eventually committed to play football at Ohio State in 2015 but ended up redshirting his first year.
Then for two seasons, Burrow served as starting quarterback J.T. Barrett's backup and saw action in just 11 total games in those two years.
How Good a Quarterback Was Burrow at Ohio State?
Hard to say since he didn't get much playing time.
In 2016 as the backup, Burrow played in 6 games and completed 22-of-28 for 226 yards and 2 touchdowns with no interceptions for a completion percentage of 78.6 and a quarterback rating of 110.2.
In the same role as a backup in 2015, in five games Burrow completed 7-of-11 passes for 61 yards and no touchdowns or interceptions for a completion percentage of 63.6 and a quarterback rating of 169.2.
Why Did Burrow Switch Colleges?
When it was clear that the talented Dwayne Haskins (now playing for the Washington Redskins) would be the OSU starting quarterback for the 2018 season, Burrow decided to transfer to a different school in order to be a starter.
Since he had been able to graduate from Ohio State in just three years with a consumer and family financial services major and still had two years of college football eligibility left, it was possible for him to transfer to Louisiana State University as a graduate student.
Considered a "redshirt junior," Burrow became the starter and immediately began to play well and win for his new team and its raspy-voiced head coach, Ed Orgeron.
How Good a Quarterback Was Burrow at LSU?
Burrow was excellent as the starting quarterback, in his first season at LSU, and even better in his second and final year.
In 2018, Burrow started in 12 games and completed 219-of-379 for 2,894 yards and 16 touchdowns with 5 interceptions for a completion percentage of 57.8 and a quarterback rating of 133.2.
But it was his 2019 season at LSU that earned Burrow the Heisman Trophy and a national championship and put him on every NFL team's pro football radar, having completed 402-of-527 for 5,671 yards and 60 touchdowns with just 6 interceptions for a completion percentage of 76.3 and a quarterback rating of 202.0.
What Have Been Burrow's Biggest Achievements/Awards?
The list of Burrow's achievements and awards is extensive but they all stem from his final season at LSU where his 60 passing touchdowns and 202.0 quarterback rating were both NCAA records.
Here is a partial list of Burrow's 2019 accolades:
Heisman Trophy Winner
Maxwell Award Winner
Walter Camp Award Winner
AP College Football Player of the Year
Sporting News Player of the Year
Unanimous All-American
SEC Offensive Player of the Year
First-team All-SEC
College Football Playoff National Championship Offensive MVP
Burrow's high school football stadium in Athens was renamed in honor of him.
Does Burrow Have a Downside?
Not really – the biggest beef about Burrow is his lack of experience as a starter since his first few seasons were as a backup at OSU.
The other doubt about Burrow that's only been whispered is that he could be a one-season wonder, a flash-in-the pan quarterback that had his one big (lucky?) season where all the stars lined up and that will be the end of his reign.
Of course, the other side of that somewhat weak argument is that Burrow had years to watch and study from the sidelines and once he was given a chance to start, he proved that he was worthy of the role.
What Are the Odds of Burrow Being Drafted First Overall?
Currently, the oddsmakers have Joe Burrow at -2500 to be the first overall selection in the 2020 NFL Draft in April, which are currently the highest odds of any college player in the draft.
For those new to gambling, that means that in order for a bettor to win $100, he or she would have to gamble $2,500, and then if Burrow is indeed selected first overall, the total return would be $2,600.
The two players with the next best odds for the first draft pick honor are Ohio State's defensive end Chase Young and Alabama quarterback Tua Tagovailoa, both incredibly talented but at +1600, are trailing far behind Burrow.
Why Is Burrow Expected to Be Drafted by the Cincinnati Bengals?
The Cincinnati Bengals had a poor 2019 season and ended with a 2-14 win-loss record, which was the worst final record in the league, though the 3-13 Detroit Lions and Washington Redskins came within one win of joining Cincy in the league cellar.
The NFL Draft order is determined by each team's previous season record, with the worst team going first and the Super Bowl winner (in this case, the Kansas City Chiefs) going last with the 32nd pick.
Therefore, the 2-14 Cincinnati Bengals receive the first overall pick in 2020, a dubious honor at best since it typically means that franchise has played miserably and could use a massive personnel and/or leadership overhaul, never a good sign for a team in the highly competitive NFL.
Can Burrow Refuse to Play for the Bengals?
Yes. Joe Burrow could decide he doesn't want to quarterback for the pitiful Cincinnati Bengals since it is his right to turn them down and he could refuse to sign with them once he was drafted, though it seems highly unlikely that he will do that.
Though Burrow has told the media that he has "leverage" in this process, he certainly doesn't have the same level of clout as did Eli Manning and John Elway, two of the most famous quarterbacks who refused to sign with the teams that drafted them.
Burrow is neither from a football famous family like the Manning's or a wealthy one like the Elway's, so he will most likely just be grateful that an NFL team thinks highly enough of him that they would use the most valuable draft pick on him.
Will Burrow Refuse to Play for the Bengals?
It doesn't seem likely, though that exact idea was initially teased by the media.
When you listen to Burrow talk at the NFL combine a few weeks ago (he didn't participate on field), his humility shines through and he admits to the reporters in front of him that he understands that being the first overall pick isn't even close to a given.
"I don't know what's going to happen," Burrow says, "[the Bengals] might not take me, they may fall in love with someone else. You guys kinda took that narrative and ran with it. There's never been anything like that from my end, so…"
Joe Burrow on the entirely fabricated narrative he wouldn't want to play for the Bengals pic.twitter.com/v4yRipPj6x

— Marcus Hartman (@marcushartman) February 25, 2020
Burrow's correct – it's a frustrating phenomenon in this day and age when the press suggests a narrative that has to be denied by those involved as opposed to just reporting on the stories that actually unfold.
If Burrow does sign with Cincinnati, it certainly solidifies the AFC North as a quarterback centric division, with Lamar Jackson now under center in Baltimore, Baker Mayfield in Cleveland and a surgically healed Ben Roethlisberger returning to Pittsburgh.
With Burrow thrown into that talented mix, things should get plenty exciting in the chilly Midwest this NFL season.
To stay on top of the biggest news in the NFL and other sports as well as info on the postponed March Madness and the Draft check out our Prop Drop podcast!
Joe Burrow FAQ
How likely is it Joe Barrow gets signed with the Bengals?
At the moment there is a lot of rumors of Burrow signing with the Dolphins, but no one knows for sure.
Is Barrow really that good of a player?
Joe Barrow is one of the most attractive new draft options in the NFL with his stellar College Career now behind him.

Bet on NFL With These NJ Sportsbooks

21+ | T&Cs apply
Great payment and customer support
Access to fantasy sports with one account

21+ | Terms and conditions apply
Fastest payout platform
Many withdrawal options
Promo code sports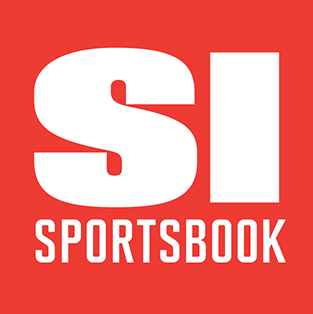 21+ CO Only | Terms and conditions apply
Beginner friendly
Fantastic odds
Bonus code win100
More NFL Predictions & Odds
Best NFL Player Prop Bets Week 4
Get our best, expert-picked, five single-player props for Week 4 of the NFL season. Find our expert picks here! …
NFL
30 September | 10:33 | Richard Janvrin
NFL Week 4 Parlay Picks
Get our top NFL Week 4 parlay picks as our experts provide analysis for the top 3 games this week. Get our free picks here! …
NFL
30 September | 10:11 | Richard Janvrin
Rams vs 49ers Week 4: Forty-Niners Will Have the Homefield Advantage
This NFL Week 4 Monday Night Football game is an NFC West matchup between the Los Angeles Rams and the San Francisco 49ers; predictions, odds, and picks.
NFL
30 September | 10:11 | Mike Lukas