Liga MX Best XI From The 2020 Apertura Season
Thrown onto the pitch in the middle of a worldwide pandemic, it was extraordinary to not only see Liga MX players take part in an atypical Liga MX season, but to also excel within it.
Risking themselves week in and week out, a number of figures in the league found a way to conquer many novel obstacles that unexpectedly emerged in a bizarre year. While many greatly exceeded expectations, others triumphed with a trophy at the end of the season.
Here's to those who created their own silver-linings. After the end of the 2020 Apertura, the following is a list of those within Liga MX that shined the most.
Best Goalkeeper
Alfredo Talavera (Pumas)
It's not just about the number of his saves, but also the quality of the saves. The 38-year-old's reflexes were incredible as he kept Pumas alive in the eight draws they had in the regular season. Were it not for some injury problems, he could have also potentially helped them finish as champions instead of finalists.
Best Right-Back
Fernando Navarro (Leon)
Navarro was a chance creator, a dribbler, and somebody who could also find the back of the net — if needed. While playing in an advanced role that required him to help in both the defense and attack, it was impressive to see the defender accumulate a handful of goals and assists.
Best Central Defenders
William Tesillo (Leon)
It's difficult to find many faults with the Colombian. He was excellent with recovering the ball and disrupting play. Constantly peppering passes forward, the defender — who at times played as a left-back —- was a vital part of the spine of Liga MX's top team.
Johan Vasquez (Pumas)
It's only a matter of time before more soccer fans will begin to learn about Vasquez. At just 22 years of age, the young Mexican finished the regular season as the leader in ball interceptions. Occasionally helping out in attack, you see an individual with lots of potential beginning to develop.
Best Left-Back
Yairo Moreno (Leon)
This is an easy selection here. The only other player who could arguably win this award is his teammate, Tesillo, who took over when Moreno was dealing with an injury. Constantly involved in the build up through his pace and dribbling, it wouldn't be a surprise if a European team took a chance on the modern fullback.
Best Right Midfielder
Angel Mena (Leon)
His numbers speak for themselves. Even after a somewhat slow end to his season, the attack-minded midfielder finished with nine goals and six assists in 21 games. There is an incalculable amount of players in the league who can only wish to finish with these kinds of "average" stats for Mena.
Best Central Midfielders
Luis Montes (Leon)
The hardest working player in the league that was also the heart of Leon's XI. Montes not only led his team in passing but was also the top passer in Liga MX. The Mexican veteran threaded everything together, covered plenty of ground on the pitch, and when necessary, also provided some golazos. In short: He was the MVP of the 2020 Apertura.
David Cabrera (Necaxa)
If the season ended at the international break in October, it would be Cruz Azul's Luis Romo here gaining plaudits, and maybe, Cabrera next in line. That said, the significant reason why Necaxa suddenly earned a top 10 place in the standings is thanks to their star midfielder. Cabrera was an excellent playmaker who salvaged Necaxa's season.
Best Left Midfielder
Sebastian Cordova (Club America)
America fans wanted more from him, and it didn't help that he had a dip in form near the midpoint of the season, but he still had plenty of miraculous moments. Recently emerging as one of the more mercurial players in the league, the big thing that the young Mexican must now work on is churning out consistent performances that would eventually carry him to a big European club.
Best Strikers
Jonathan Rodriguez (Cruz Azul)
Who else but "Cabecita" for Cruz Azul? The Uruguayan finished as Liga MX's leading goalscorer in the regular season with 12 in hand. The 27-year-old striker, who is well known for his pace and aggression, appears due for an opportunity with a bigger club outside of the Concacaf region.
Andre-Pierre Gignac (Tigres)
You can't argue against his 11 goals in the Liga MX regular season. It says so much about the French striker and expectations of him when 11 goals are just par for the course. Nevertheless, can the now 35-year-old player maintain his goalscoring momentum for another season or two?
Bench
Nahuel Guzman (Tigres), Oscar Murillo (Pachuca), Carlos Salcedo (Tigres), Brayan Angulo (Puebla), Luis Romo (Cruz Azul), Uriel Antuna (Chivas), Juan Ignacio Dinenno (Pumas), Dario Lezcano (Juarez).
Liga MX Best Manager
Ignacio Ambriz (Leon)
Pumas' Andres Lillini is close behind, but in the end, this award has to go to Ambriz. Through a playing style that has made his team greater than the sum of their parts, the Mexican manager inspired a relentless attack-minded approach that clinched the 2020 Apertura trophy.
Bet on Liga MX with the best NJ sportsbooks!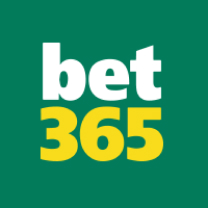 21+ | NJ Only | T&Cs, time limits & exclusions apply
Impressive range of bonuses
Best betting markets in nj
One of the worlds biggest sportsbooks

21+ | Terms and conditions apply
Fastest payout platform
Many withdrawal options
Promo code sports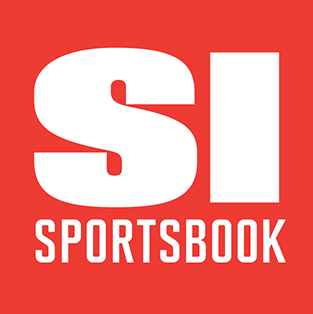 21+ CO Only | Terms and conditions apply
Beginner friendly
Fantastic odds
Bet on Liga MX with the best Indiana sportsbooks!
21+ | T&Cs apply
Wide range of betting options
Top notch customer service
Promo code sports
21+ | T&Cs apply
Great payment and customer support
Access to fantasy sports with one account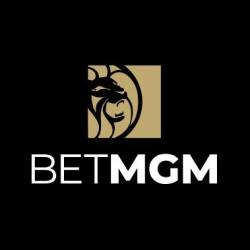 21+ | Terms and conditions apply
Boosted parlays with enhanced odds
Impressive range of bets
10 free bet every week
Bet on Liga MX with the best PA sportsbooks!
21+ | T&Cs apply
Wide range of betting options
Top notch customer service
Promo code sports
21+ | T&Cs apply
Great payment and customer support
Access to fantasy sports with one account

Terms and conditions apply | 21+ | NJ only
Lots of betting options
Daily odds boost
Great live betting section
More Liga MX Predictions & Odds
Atletico San Luis vs Tigres UANL: Andre-Pierre Gignac Has Been Outstanding This Season
Atletico San Luis will host Tigres UANL on Saturday, October 1, 2022. Here is a look at betting predictions for the game.
Liga MX
27 September | 05:28 | Nikhil Kalro
Monterrey vs Pachuca: Monterrey Will Go In as Favorites With Home Advantage on Their Side
Monterrey will host Pachuca on Saturday, October 1, 2022 as the Mexican league's regular season draws to a close. We break down betting picks for this game.
Liga MX
26 September | 09:31 | Nikhil Kalro
Necaxa vs Mazatlan FC Prediction: Only 2 Points Between These Sides
Necaxa will host Mazatlan FC this Friday, with both teams struggling for form. Here is a breakdown of betting picks from the game.
Liga MX
22 September | 08:15 | Nikhil Kalro
Cesar Hernandez
Freelance writer Cesar Hernandez is a specialist in all things American and Mexican soccer. He has written for ESPN FC, The Athletic, The Guardian, FourFourTwo, VICE Sports and several other publications. Along with writing and previous radio appearances on the BBC, talkSPORT and SiriusXM FC, Cesar is also a member of the Mexican Soccer Show podcast. Email: [email protected]