David Wagner Gets His Marching Orders as Schalke Sink Deeper Into Crisis
David Wagner Gets His Marching Orders as Schalke Sink Deeper Into Crisis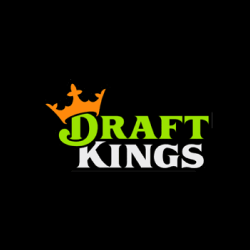 Get a deposit bonus up to $500!
Sign up at DraftKings and receive a 20% deposit bonus up to $500
Play Now
Sign up at DraftKings and receive a 20% deposit bonus up to $500
The year 2020 has not been particularly enjoyable for anyone, but in the world of soccer, Schalke has suffered more than most. Saturday's 3-1 home defeat by Werder Bremen plunged one of Germany's most historic clubs further into crisis, with manager David Wagner relieved of his duties in the aftermath of what was an 18th consecutive game without victory. Unless Schalke is careful, relegation to the second tier for the first time since 1988 could be a genuine possibility this season.
Schalke finished second in the Bundesliga in 2017/18. That was an overachievement and it would have been unrealistic to expect them to maintain that position in subsequent seasons, particularly as Borussia Dortmund endured a hugely disappointing campaign that year. Yet a 14th-place finish in 2018/19 brought the Royal Blues back down to earth with a thud, and they have still not fully recovered from finishing just five points above the relegation play-off spot that season.
The start of the last term suggested Schalke were moving in the right direction again. David Wagner was installed as their new manager in the summer of 2019, replacing interim boss Huub Stevens in the hot seat. Schalke won four of their first six games, including impressive triumphs over Paderborn (5-1) and RB Leipzig (3-1) away from home, with their only loss in that time coming at the hands of the mighty Bayern Munich.
Schalke continued in the same vein until the midway point of the campaign. A 2-2 draw with Freiburg in their final match before the winter break put Schalke in fifth place after 17 games, with just three defeats to their name and having scored at least two goals in more than half of their outings. Wagner's reputation had been boosted by his team's form and Schalke was widely viewed as contenders for a top-four finish, putting the club back where most of their fans thought they belonged.
Schalke Stuck in a Rut and Wagner Can Have No Complaints About Dismissal
Schalke started 2020 with a creditable 2-0 victory over Borussia Monchengladbach, but it was all downhill from there. Remarkably, Wagner's side did not win any of their remaining 16 matches of the campaign, with 10 of those contests ending in defeat. Their final three games of the season were all losses, leaving Schalke down in 12th place when 2019/20 eventually concluded at the end of June. They ultimately finished a mammoth 26 points adrift of the Champions League qualification spots and just nine above the relegation zone.
There were off-field problems too. Soccer clubs across the planet have been adversely affected by the coronavirus pandemic, and top-flight sides such as Schalke have not been immune from financial troubles. Alexander Jobst, the club's marketing and communications director admitted to being "very worried" by the situation back in April, and although the resumption of the 2019/20 season behind closed doors eased their concerns, it has not been an easy year for those in the boardroom either.
It is possible that Wagner held onto his job for as long as he did because of the financial issues brought about by the pandemic, with Schalke and others keen to avoid the costs of regime change. However, an 8-0 demolition by Bayern Munich on the opening weekend followed by Saturday's 3-1 reverse against Werder Bremen – another team who have endured a tough 2020 – made the situation untenable.
As the manager who oversaw 18 winless Bundesliga matches – the third-longest such run of any coach in Germany's top-flight – Wagner cannot have too many complaints about losing his job. The former Huddersfield Town boss regularly spoke of his desire to play proactive, front-foot, attacking soccer, but Schalke has produced the opposite of that throughout this year. He has been unable to rebuild confidence among his squad and has not been tactically creative enough in a bid to find a way out of Schalke's predicament. Fielding a high defensive line against Bayern was just one example of Wagner's inability or unwillingness to adapt his approach.
---
Editor's Picks
---
Wagner's Successor Faces Tough Task to Change the Locker-Room Culture
"We all hoped we'd be able to turn a corner with David," Schalke sporting director Jochen Schneider said of Wagner's sacking. "Unfortunately, the first two matches of the new season haven't delivered the necessary performance levels and results. We'd like to thank David and [his coaching staff] for all their efforts to get Schalke back on track."
However, as is usually the case in situations akin to this, Wagner was not solely to blame for the crisis in Gelsenkirchen. The club's recruitment has been questionable at best for several years, and the departures of Weston McKennie, Jonjoe Kenny, Daniel Caligiuri and Alexander Nubel in the summer were bound to have an effect. Sebastian Rudy, Mark Uth, and Ralf Fahrmann may have returned to the club, but all three were loaned out by Wagner last season and will have questioned how much their manager really wanted them.
It is not yet clear who will succeed Wagner in the Veltins-Arena dugout. Ralf Rangnick has been linked with a position he has held twice in the past and would be an excellent choice, although recent reports suggest he is more interested in trying his hand overseas. Manuel Baum would be a more uninspiring selection, but he did a decent job at Augsburg and would perhaps be the safe pair of hands Schalke needs right now.
Whoever takes charge will not have an easy time of it. Schalke's players are bereft of confidence and a trip to RB Leipzig this weekend could damage their self-belief further – DraftKings Sportsbook offer odds as long as +850 on the Royal Blues emerging victorious from that encounter. Pre-season was shorter than usual ahead of the 2020/21 season, but it would have been preferable for a new manager to have had a few weeks to work with his charges and get his ideas across without having a competitive game to prepare for every few days.
Schalke is one of Germany's most historic clubs, but 2020 has not been kind to them. If they are to avoid a relegation battle this season, change is needed – and fast.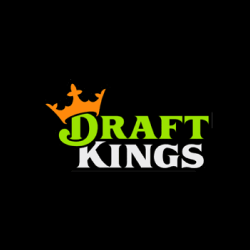 Get a deposit bonus up to $500!
Sign up at DraftKings and receive a 20% deposit bonus up to $500
Play Now
Sign up at DraftKings and receive a 20% deposit bonus up to $500
More Bundesliga Predictions & Odds
American Teenager Saves Schalke's Blushes With Historic Hat-Trick
Matthew Hoppe became the first soccer player from the United States to score three goals in a Bundesliga game as his side ended a remarkable 30-game winning run.
Bundesliga
January 12
The Last 5 Non-Bayern Munich Clubs to Win the Bundesliga
The Bavarian giants have monopolized the title for much of the past decade and are favorites to triumph this term, but there have been other victors in Germany.
Bundesliga
January 4
How Much Does the Bundesliga Table Tend to Change After the Winter Break?
With the Bundesliga into its winter break, we have taken a look back at this stage of previous seasons to see how much might change before the end of 2020/21 …
Bundesliga
December 28
Greg Lea
Greg Lea is a freelance soccer journalist from London. He is the former editor of The Set Pieces, and has contributed to the Guardian, FourFourTwo, and ESPN. A Crystal Palace fan, he is a long-time subscriber to the belief that it's the taking part that counts.
Email: [email protected]