Australian Sportsbook PlayUp Enters the US Market
Australian Sportsbook PlayUp Enters the US Market
Australian sportsbook giant PlayUp is already present in three countries and their debut in CO this week marks the fourth country they are active in.
PlayUp is entering into an already competitive market and will have to innovate in order to become competitive.
PlayUp does have some advantages to lean on, they are considered AFL experts and will undoubtedly outperform American Sportsbooks when it comes to AFL related wagers.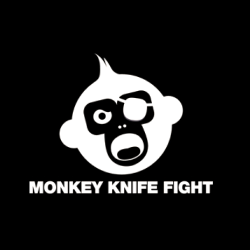 Claim Your $50 DFS Bonus!
Use bonus code WSN50 and get a $50 sign-up bonus!
Play Now
Use bonus code WSN50 and get a $50 sign-up bonus!
Australian Sports Betting giant PlayUp has this week made its grand entrance into the already competitive sportsbook market in the United States.
Sports Betting Competition in CO Is Tight
Sportsbetting has only been legal in Colorado for less than a year and as soon as it was legalized in late 2019 there was a rush on the Colorado Gaming Control Commission to be licensed in the state, meaning that PlayUp is joining an already competitive field of sportsbooks vying for the same customers.
Some of the major sportsbooks PlayUp will be competing against include established giants in the industry such as DraftKings, BetRivers, William Hill, and FanDuel Sportsbooks.
Is there a Way Forward for an Australian Sportsbook in the US
It remains to be seen if a company that has had successes in countries as varied as Australia, India, and New Zealand will be able to succeed in a market they previously have no experience operating in against an already competitive field.
If the company focuses on what it knows, mainly AFL (Australian Football), then they may be able to edge out the competition with their expertise.
CO mandates that all sportsbooks must be associated with a physical location, a requirement that many other states employ. With that in mind, PlayUp has signed a 10-year contract with Bull Durham Casino in Black Hawk, Colorado.
If PlayUp intends to behave competitively then they will have to join the trend of bonuses and offers that the other sportsbooks already do.
Latest Sports Betting News
Into a Crowded Field Maxim Magazine & Carousel Group Form New Sports Betting Brand
Maxim & Carousel Group partner to create new sportsbook outside the traditional realm …
BETTING
9 April | 08:49 | Larry Gibbs
New York Legalizes Online Sports Wagering but With Many Questions Left to Answer
Analysts fear the market will be "uncompetitive" with NY Lottery named for operations! …
BETTING
8 April | 08:33 | Larry Gibbs
In Quick Turnaround Wyoming Governor Signs Sports Wagering Into Law
Headlines for Wyoming sports legalized sports wagering will be featured upon two issues.  …
BETTING
7 April | 10:53 | Larry Gibbs