The Current Online Sports Betting Situation in Kentucky
Like we said, for the moment at least there is no way to legally bet on sports in Kentucky but there are countless people working to change that, and fast.
There is a nine-member panel currently deliberating on whether sports betting should be legalized and if so, what form it should take.
Senator Morgan McGarvey is one of the members of the panel and a proponent of legalized sports betting in Kentucky. The things McGarvey and other lawmakers have already said regarding the industry's future is a big part of why we're so optimistic about the chances of legalization.
The panel has met with lobbyists from the gambling industry and pro sports and is working on a bill that would include mobile and online sports wagering as well as in-person wagering at brick-and-mortar facilities.
McGarvey said the chances of legalizing sports gambling at an upcoming assembly in January of 2019 are "good".
Kentucky is in a unique position because it neither has casinos or pro sports teams. There is a state-run lottery as well as a horse-racing commission that oversees pari-mutuel betting. These two groups are the most likely to handle regulating the new sports betting industry.
Representative Jason Nemes has said that a new regulatory body may be created to oversee sports betting in order to avoid a monopoly by either of the existing organizations.
In October the Interim Committee on Licensing, Occupations, and Administrative Regulations met to discuss sports betting specifically. The group considered key factors for legalization including best practices for regulation, tax rates and how to maintain the integrity of sports and gambling.
Representative Al Gentry and Senator Julian Carroll have both voiced support for legalized sports betting with Gentry calling it a "no brainer."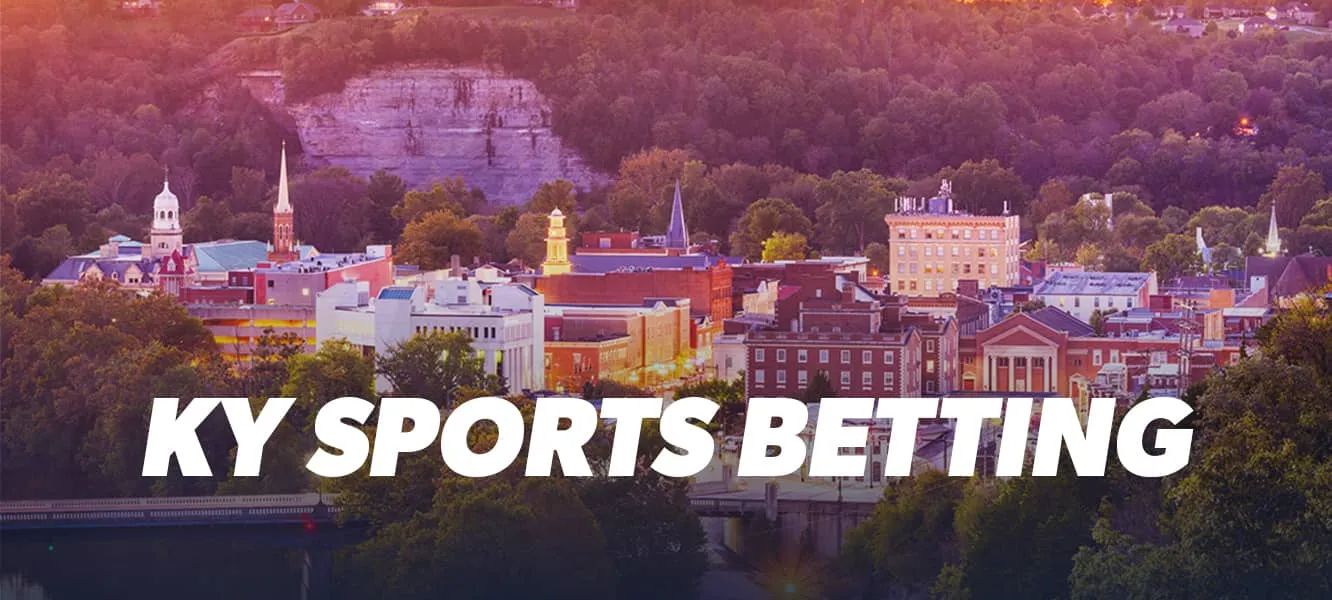 The History of Online Sports Betting in Kentucky
When you think of Kentucky and sports betting the first thing that likely comes to mind is big hats, little jockeys, and the thoroughbred stallions of horse racing's legendary Kentucky Derby.
While this globally famous event highlights a passion for sports betting, it may be surprising to find out that gambling in Kentucky has been heavily restricted. So much so that an estimated $3 billion dollars annually are being spent by Kentuckians scratching their gambling itch out of state. That's a lot of money leaving the local economy.
In light of these numbers, the local government has been focused on redirecting this cash and these residents back into the state. In 2017, in preparation for a potential Supreme Court ruling on a federal law which prohibited sports gambling across the US in every state but Nevada, a sports betting bill was put into place.
New Jersey had been fighting the federal government over the 1992 Professional and Amateur Sports Protection Act (PASPA) that effectively banned sports betting everywhere except Nevada. Kentucky lawmakers were laying the groundwork to give themselves options should PASPA be struck down.
In May of 2018, the Supreme Court voted in favor of the repeal and as such every state is now afforded the autonomy to decide for itself if it wants to instate legalized sports gambling. While Kentucky wasn't among the first group of states to initiate legalization, it had clearly expressed an interest in at least having that option.
Since then lawmakers in Kentucky have been making plans and observing what's happening in other states that have introduced legal betting, like New Jersey and Delaware.
Quick History of Gambling in Kentucky
Like we mentioned before, Kentucky hasn't always been a haven for legal gambling. Luckily for sports bettors, that's changing. Let's take a quick look at the history of gambling in the state to give the current situation some context:
The state constitution is written with anti-gambling language to restrict underground lotteries.
The Kentucky Derby is founded in 1875.
Kentucky becomes a major horse racing center and pari-mutuel betting thrives.
In 1988 the state lottery is introduced.
In 1992 more legislation is passed allowing charity bingo, raffles, and pull-tabs.
In 2018 PASPA is repealed and Kentucky takes first steps towards a legal sports betting bill.
Which Online Sports Betting Sites are Legal in Kentucky?
At the moment there are no online sports betting sites or sportsbooks open to people in Kentucky since sports gambling has not been legalized. However, if the positive outlook holds true and the state does change its current laws, Kentuckians could have access to online sports betting as early as 2019.
What Sports Can You Bet On Online in Kentucky?
Again, since sports betting isn't legal yet, there are no sports to bet on whether it's online or live.
When legalization does arrive, all major North American sports and of course major international leagues will be open for wagering. So if you're in Kentucky and want to bet on the NFL, for example, you'll be good to go.
Some of the sports and leagues Kentuckians will be able to bet on include:
NFL
NBA
MLB
Golf
NHL
MMA
Soccer
CFL
e-Sports
Tennis
NCAA
Minor league sports
Kentucky Wildcat fans will have to wait and see if collegiate betting will be available. Some states allow betting on NCAA sports but do not allow betting on their own local college teams. We'll have to wait and see how this plays out.
Is Betting on Fantasy Sports Legal in Kentucky?
In 2006 daily fantasy sports (DFS) was deemed legal at a federal level. Since DFS was found to be a game of skill and not chance, many states now allow real money betting on DFS. Kentucky is proud to be one of them.
With fantasy sports being overseen by both the Fantasy Sports Trade Association and the US Gaming Commission, players who sign up to play in states where it is legal can confidently partake knowing that their investments and earnings are safe and secure.
Is There No Deposit Sports Betting in Kentucky?
Since Kentucky is not currently offering any form of legalized sports betting on or offline means that there are no deposit bonuses of any kind to currently speak of.
Should this change, the moment online gambling is legalized in Kentucky it is a near certainty that the sportsbooks will offer a sign-up bonus. Normally these bonuses will require an initial deposit. If you do find promotional offers that are No Deposit bonuses, be sure to read the fine print and understand the terms and conditions.
To learn more about all forms of promotional bonuses check out our comprehensive list of the top sportsbooks around. We give a thorough comparison of each and explain their benefits and terms.
What Is the Future of Online Sports Betting in Kentucky?
Senator McGarvey, mentioned earlier, who is bullish on Kentucky' sports gambling future, projects a potential annual economic influx anywhere between $5 million and $30 million. Money that he says can be used to boost the education sector and other worthy causes.
Lawmakers are openly investigating and studying the pros and cons of a new sports betting industry in Kentucky. The state is familiar with how much revenue can be generated from gambling, having cashed in on the horse and greyhound racing industries for decades.
Furthermore, the mass exodus of gambler cash leaving the state with punters who drive over the border to place their bets is a huge financial drain on the economy that is not going unnoticed.
Legalizing sports gambling will ensure that more money doesn't leave and, since it might even mean the development of land-based casinos, the state would also be generating income from non-sports gambling.
Will Online Sports Betting Ever Be Legal in Kentucky?
As of right now, the only thing we know for sure is that the discussion is taking place and some important names in state government are pushing for change. While it may be difficult to have decades-old laws and belief systems upended, the incentive of extra money coming into the economy is going to be hard to ignore.
Like many other states who are not yet fully committed to jumping on the post-PASPA sports gambling train, they will spend a lot of resources analyzing and scrutinizing how it goes with neighboring states and states with similar political views and histories.
Since one senator already introduced a sports gambling bill in 2017, even before the PASPA repeal, we know this is a debate that's been at hand for quite some time. Depending on how you look at it, that can be a positive sign for the upcoming change.
Legal Sports Betting Coming Soon to Kentucky?
2019 will be a very telling year for Kentucky in terms of whether or not the state will choose to legalize sports gambling.
Politicians like McGarvey, Gentry, and Carroll are all pushing the agenda forward and we expect to see some kind of bill introduced in early 2019.
With so much money on the table and this level of buy-in from the state government, we predict that legal sports betting will arrive in Kentucky sooner rather than later.
If you live in Kentucky, make sure to check back on this page for major developments as well as online sportsbook reviews and bonuses when online betting options arrive.
In the meantime, start studying with our comprehensive sports betting guides to get ready to place your first bets.