Penn National Confident New Barstool Sportsbook App in PA Will Continue Stock Ride
Penn National Confident New Barstool Sportsbook App in PA Will Continue Stock Ride
Penn National gets approval to begin online with Barstool app on September 18th
CEO Portnoy is both business and marketing focal point for PNG/Barstool tandem
Will results live up to continuing positive stock market path?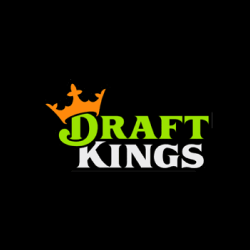 Get a deposit bonus up to $500!
Sign up at DraftKings and receive a 20% deposit bonus up to $500
Play Now
Sign up at DraftKings and receive a 20% deposit bonus up to $500
In a highly anticipated announcement, Penn National Gaming (PNG) confirmed last week that the company received approval from the Pennsylvania Gaming Control Board for a live, real-money soft launch of the Barstool Sportsbook mobile sports betting app. It officially confirmed Barstool's long-awaited online debut on Thursday, Sept. 18.
The app will only be available in Pennsylvania before being rolled out in other states Penn National Gaming operates over the next several months.
Strategically, we will see if Penn National's business plan pays off. Many industry insiders have been somewhat surprised given their long-standing gaming tenure. To jump in a bit later after industry stalwarts DraftKings Sportsbook and FanDuel invested heavily vaulting into the US top two market spots.
As a history, Penn National (NASDAQ: PENN) bought a 36% stake in digital sports media company Barstool Sports in January 2020 attempting to secure a younger audience. Penn National currently operates 41 properties across 19 US states with a customer base primarily in their 50s+. This move could provide instant dividends, especially with sports wagering lucrative for PNG as Barstool draws millions of young visitors across the US among a loyal audience.
Overall, there is great optimism beginning in the Pennsylvania market. Second in the nation to monolith New Jersey, the Keystone State accounted for an impressive $113 million in sports wagers across 13 properties in 2019 according to figures released by the Pennsylvania Gaming Control Board. As an example, the Valley Forge, PA location led the way with almost $41 million in bets associated with FanDuel. Rivers Casino Philadelphia posted the second-most last year with $17.8 million in wagers.
The "Dave" Experience
Much of Barstool's success is due and driven by the high profile of its founder and CEO Dave Portnoy. Perhaps as a marketing feature, most of the audience comprising males (18-54) identify with him as the fervent sports bettor that cannot get enough attention and thrive on the jubilant action and high that sports wagering often provides.
Before the launch, PNG dropped hints in recent weeks that the Barstool app will feature a host of unique sports betting experiences. One included the opportunity for bettors going head-to-head versus Portnoy, Brandon Williams, plus others from the company. A feature titled "Bet with Brandon" will bettors to track Williams' selections.
It will allow bettors a chance trying to build a bankroll through Williams' picks, or potentially take an alternative by "fading Brandon." Betting against either Portnoy or Williams may be viewed as an alternative, however, the Barstool app is powered by software provider Kambi. Currently, Kambi provides software trading services for five of Pennsylvania's online operators.
Social media sites are also getting the company's promotional attention. Timing of the launch is a strategic plan as now all four major US sports are into action with both the NFL and NCAA college football beginning their seasons.
PNG is in full flight working with Barstool as they have amply displayed their Twitter account with Barstool Bets. Included are the usual arsenal of game touts, handicappers, etc. Major Barstool figure Dan "Big Cat" Katz is featured in skits lampooning betting prognosticators from "The Sports Advisors", a well-known handicapping show from the past.
Stock Rocket or Air Ball?
Penn National Gaming's 2020 positive stock performance since acquiring Barstool has seemed rather puzzling despite no initial financial returns yet plus the burden of Covid-19.
The stock closed last Wednesday at $58 a share, trading above $50 for the 20th consecutive session in August. Shares of Penn National surged more than 50%, ending the month above $51 a share. Depending on how you analyze it, thinking is the best is yet to come. Or the kickoff with Barstool's new app in PA plus expectations in the other US states this year and next will meet and exceed all expectations.
Latest Sports Betting News
Massachusetts Senator Accelerates Sports Wagering Progress with New Bill
All sides seem intent on moving forward for sports wagering in Massachusetts with more debate upon specific issues within the legislation.
BETTING
25 February | 10:19 | Larry Gibbs
South Dakota Sports Betting Legislation Stalls Over Online Wagering Issue
For several months, lawmakers in South Dakota have been pushing to allow sports wagering to be made online within the state.
BETTING
25 February | 10:02 | Larry Gibbs
For US States "Online" Sports Wagering Just Makes More Dollars and Sense
Online wagering commanded an incredible 85% to 98% US state shares over the past 6 months.
BETTING
24 February | 10:49 | Larry Gibbs
Larry Gibbs
Larry Gibbs is both a seasoned journalist and a respected online gaming industry consultant. His wry commentary & sharp analysis have appeared in numerous top gaming and sports wagering publications. He has also served as Vice President of US Gaming Services, a marketing research organization with 15 years of experience in US online wagering. He has spoken at noted gaming industry conferences including G2E, GiGSE, and NCLGS.

Email: [email protected]