DraftKings Merger with SBTech Makes Them First Public Sportsbook
DraftKings Merger with SBTech Makes Them First Public Sportsbook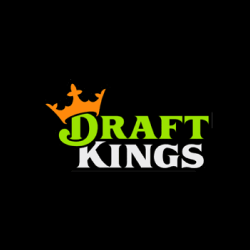 Play daily fantasy games here! Get a FREE contest entry with DraftKings!
New Users Only. Min. $5 Deposit. Eligibility restrictions apply. See DraftKings.com for details.
DraftKings, SBTech, and Diamond Eagle Acquisition have officially merged.
The result makes the new entity, listed as DKNG, the first publicly traded Sportsbook on the New York Stock Exchange, valued at $2.7 billion.
This is a major step for not only DraftKings, but the world of online sportsbooks and sports betting.
The New DraftKings
It was announced in late-June of 2019 by several industry insiders that DraftKings was looking at purchasing SBTech.
The combination of the two companies now allies DraftKings with a sports betting technology company. They will be the first vertically-integrated sports betting and online gambling company in the United States.
Co-Founder of DraftKings Jason Robins stated:
The combination of DraftKings' leading and trusted brand, deep focus on customer experience and data science expertise and SBTech's highly innovative and proven technology platform creates a vertically-integrated powerhouse.
DraftKings' acquisition of SBTech allows them to continue their rollout across the United States, as Sports Gambling Bills throughout each state battles for approval. Their plans for expansion also resonates with Diamond Eagle's Harry Sloan:
DraftKings is already a premier online fantasy sports and betting platform. With the full integration of SBTech's technology and innovative product expertise coupled with the right capitalization, DraftKings will be in a great position to continue its ambitious expansion plans in the United States.
Growth for all major sportsbooks may be in the cards after DraftKings' massive announcement.
All that is left for DraftKings is an investors meeting planned for April 23rd. Should that meeting go off without a hitch, the newly merged company will officially go public.
Sports Betting FAQs
Are there any publicly traded sports betting companies?
DraftKings will be the first and only publicly traded sports betting and online gaming company in the United States.
Which states have legalized sports betting?
There are currently 17 states where sports betting is legal. They are Arkansas, Delaware, Illinois, Indiana, Iowa, Michigan, Mississippi, Montana, Nevada, New Hampshire, New Jersey, New York, New Mexico, Oregon, Pennsylvania, Rhode Island, West Virginia.

Latest Sports Betting News
Virginia Officially Launches Online Sports Wagering with FanDuel Onboard First
FanDuel jumped competition in Virginia through a deal with Washington Football Team.
BETTING
January 22
US Federal Court Issues New Updated Redefined Ruling on Wire Act
Only sports wagering will continue to be enforced by virtue of the new law's interpretation.
BETTING
January 21
On President Trump's Departing Clemency List, 'Hall of Fame' Sports Bettor Billy Walters
At the time of his conviction, Walters was forced to repay more than $40 million for his role in the insider trading plan involving Dean Foods.
BETTING
January 21