Louisiana to Vote on Sports Betting in November 2020
Louisiana to Vote on Sports Betting in November 2020
Louisiana are moving forward on a vote to legalize sports betting across the state.
At the moment, the only sports available for wagering in Louisiana fall under the category of "games of skill".
Online gambling has been illegal in Louisiana since 1997.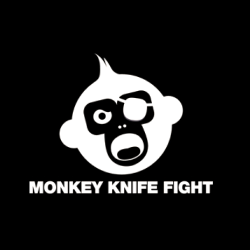 Claim Your $50 DFS Bonus!
Use bonus code WSN50 and get a $50 sign-up bonus!
Play Now
Use bonus code WSN50 and get a $50 sign-up bonus!
A bill has been signed by Louisiana Governor John Bel Edwards, giving the green light for a parish-wide referendum on whether or not sports betting will be made legal in the state of Louisiana.
The proposition is expected to appear on the November 3rd election ballot. Should the vote be successful, the state of Louisiana and the GCB would work together to define terms for taxation, licensing, and regulation for legal wagering.
During the month of May, the state of Louisiana was one of the first in the nation to re-open casinos after a temporary closure due to the coronavirus pandemic. By moving forward on sports wagering, it is clear the state of Louisiana wants to diversify its gambling offerings in the wake of massive losses felt across the nation.
Sports Betting in Louisiana
Sports betting in the state of Louisiana is illegal. Bettors are able to place wagers on sports like billiards and horse racing, as they are defined within the state as "games of skill".
Due to specific definitions of various sports, online sports betting in the state of Louisiana is also considered illegal. In a 2018 legislation, sports betting in Louisiana was meant to be permitted at a small number of already established casinos within the state. The legislation did not end up moving forward.
As of today, sports bettors in Louisiana are considerably limited in their available gambling options.
Latest Sports Betting News
Golden Nugget Creates Signature Move with Partnership for Online Gaming in West Virginia
Golden Nugget Online Gaming (GNOC) announced an agreement with Greenbrier Hotel Corporation of West Virginia to launch sports betting and online casino games in the state …
BETTING
November 24
Cautious Optimism Projected for Ohio Sports Wagering Future
Six major operators and industry group iDEA Growth submitted their written testimony favoring the legalization of statewide online sports wagering for Ohio.
BETTING
November 24
Massachusetts Sports Wagering Bill Unlikely in 2020 Remaining Days
Unfortunately for sports betting proponents in Massachusetts, it looks like momentum will not be following the recent legislative push in many US states.
BETTING
November 23