Macau Casinos Report Their Lowest April Gambling Revenue
Macau Casinos Report Their Lowest April Gambling Revenue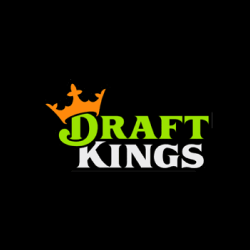 Play daily fantasy games here! Get a FREE contest entry with DraftKings!
New Users Only. Min. $5 Deposit. Eligibility restrictions apply. See DraftKings.com for details.
The coronavirus pandemic has affected gambling across the world and one of the worlds gambling hubs has reported their worst ever losses.
Macau Casinos have suffered their worst ever month as gambling revenue across all platforms and categories has crashed by 97 percent, approximately $95 million USD, compared to April of 2019 according to the Gaming Inspection & Coordination Bureau.
It is the largest drop in gambling revenue on record, overcoming Macau's 88 percent dive in February of 2020. The 97 percent plunge was three percent more than analysts forecasted.
Coronavirus' Affects on the Macau Gambling Scene
According to the report, the coronavirus outbreak has been contained in Macau as well as in Hong Kong and mainland China. Unfortunately for Macau casinos, travel restrictions have hobbled revenues and has mad it nearly impossible for tourists and high-stakes clients to attend.
Lawrence Ho, the chairman of Melco Resorts & Entertainment, stated that since reopening the number of customers at Macau casinos and resorts has been "virtually zero".
Optimism Remains
MGM Resorts International reported that it's first-quarter revenue from Macau properties has dropped 65 percent due to the coronavirus pandemic. Despite said reported damages to the industry, MGM's acting CEO Bill Hornbuckle said that he expects Macau casinos to recover this summer.
JPMorgan also wrote regarding casinos:
They have ample liquidity to survive this unprecedented period of 'near-zero revenue' for over a year.
Macau has not found any new cases of COVID-19 for a reported 20 days, while president of Las Vegas Sands Rob Goldstein said he expects China to lift limits on travel from mainland China to Macau within a month.
The gaming revenues for Macau's April is the seventh straight month of falling revenue.
Macau Sports Betting FAQs
What are the most popular sports in Macau?
Macau is a cultural hub with world-wide sports betting availability. Some of the top sports to bet on in Macau are horse racing, greyhound racing, and motorsports.
What are some of the biggest sporting events held in Macau?
One of the most notable sporting events held is the yearly Macau Grand Prix. Macau has also been home to three UFC cards and also hosted a boxing card held between Manny Pacquiao and Chris Algieri.

Latest Sports Betting News
Texas Issues a Formal Online Sports Wagering Bill for 2021
With Texas being the US second-largest in population and 13th wealthiest, no one will dispute the opportunity for potential sports wagering success.
BETTING
January 25
Pennsylvania Bounces Back for a Record Sports Wagering December
Pennsylvania aims to be among states taking the lead targeting responsible gaming. …
BETTING
January 25
Virginia Officially Launches Online Sports Wagering with FanDuel Onboard First
FanDuel jumped competition in Virginia through a deal with Washington Football Team.
BETTING
January 22