Media Companies Fuel Sports Betting Rise in the United States
Bank of America sent out a note to clients last week that projected that 50% of the United States will have access to legal sports betting by 2022. This type of exposure leads analysts to predict that America's betting market could rise anywhere from $6 billion to $20 billion annually.
The explosion of sports betting in America is being tied directly to the growing number of relationships between media companies with reach to millions of homes and betting operators who need that exposure to promote their offerings.
"We think the success, adoption, and technology behind online and mobile sports could be a catalyst for wider iGaming penetration, a notable shift for an industry that has thus far not been widely impacted by the Internet," Bank of America research analyst Shaun Kelley told clients in a note last week.

Source: cnbc.com
Kelley's analysis comes on the heels of the latest partnership as a stake of popular, yet wildly controversial, Barstool Sports was sold to Penn National Gaming for a staggering $163 million. Penn hopes that the Barstool brand will help sell the company's numerous casinos and sportsbooks across the country.
Kelley noted to investors that the Barstool and Penn announcement immediately vaults the gaming operator among the top players in the industry.
What Other Media Companies are Cashing in on Sports Betting?
Barstool is not the only media company that is taking a victory lap thanks to sports betting as other companies have joined forces to create attractive offerings to customers and investors alike.
Yahoo Sports launched its foray into sports betting with the help of MGM Resorts in the Fall of last year. The agreement between Yahoo's owner, Verizon Media, and MGM allowed customers to place bets via the BetMGM platform through the tech company's app. The partnership was so popular that both the NBA and NHL commissioner gave their blessing to the union.
For companies like Barstool and Yahoo, the partnership with betting companies is big business and undoubtedly helps their value. For Barstool, the deal with Penn National created a valuation of their company that fell just under half a billion dollars.
Why Do Gambling Operators Need Media Companies?
For gambling operators, the reason they need to media companies is to separate themselves from their competition. For Penn National, having Barstool talk about sports betting on all of their platforms allows customers to get insight and exposure to their betting products.
For a company like Penn National, sports betting does not greatly affect the bottom line on its own but having people visit their casinos to enjoy a game feeds into other revenue services such as restaurants and other gambling.
This is one of the main reasons why the leadership at Penn National was not swayed by Barstool's controversial reputation.
Why Do Media Companies Need Betting Operators?
In the case of Yahoo, their agreement with MGM, allows the company to create a closed-loop system that engages the customers on all fronts. Yahoo can now provide information to bettors before the game, give them an avenue to bet on the game, provide detailed information during the game and then offer post-game analysis to the customer.
By offering a betting outlet, Yahoo keeps the customer on its platform throughout the cycle. A process that the company believes will be very lucrative as sports betting continues to grow in the United States.
Bet on Sports Legally Here

21+ | NJ, WV, PA, IN, IL, CO, IA, TN, MI, VA only | T&C apply
Great payment and customer support
Access to fantasy sports with one account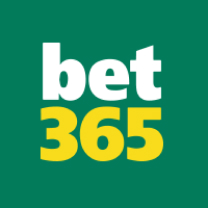 21+ | T&Cs, time limits & exclusions apply
Impressive range of bonuses
One of the worlds biggest sportsbooks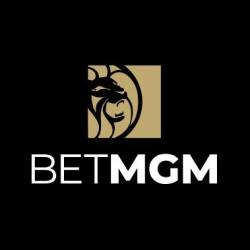 21+ | Terms and conditions apply
Boosted parlays with enhanced odds
Impressive range of bets
10 free bet every week
Latest Sports Betting News
Iowa Gov. Places 2-Year Moratorium on New Casinos Due to "Gambling Fatigue"
Iowa's Governor has just placed a 2-year moratorium on new casinos due to "gambling fatigue" in that state, so we check out the story.
BETTING
28 June | 07:29 | Mike Lukas
Newest Virginia State Budget Limits Sports Betting Freebie Loophole
Virginia lawmakers created a new state budget that limits sports betting freebie loopholes that costs the state millions in potential tax revenue, so we check it out.
BETTING
27 June | 04:47 | Mike Lukas
North Carolina House Rejects Mobile Sports Betting Bill by One Vote
North Carolina lawmakers just voted against legalizing mobile sports betting with many blaming "problem gambling" for their opposition, so we take a look.
BETTING
24 June | 03:57 | Mike Lukas