Michigan Legalizes Sports Betting
Sports betting in Michigan could happen in less than three months after Governor Gretchen Whitmer placed her signature on bills that legalized wagering and online gaming. With her approval, Michigan has become the 20th state in America and the 2nd biggest Midwest state to legalize sports betting on a grand scale.
With the announcement, legislators hope they can get betting open for the men's NCAA Basketball Tournament, one of the largest betting events annually in the United States. When asked if Michigan can make the deadline, Gov. Whitmer spokesperson Tiffany Brown told the Detroit News, "Gov. Whitmer is optimistic that implementation will be efficient."(Source: detroitnews.com)
What will make sports betting implementation smoother in Michigan is the clause in the bills that immediately grant licenses to operators that already own casino licenses such as three casinos in Detroit and the Native American tribes that also run gambling through their casinos.
But before the casinos can start planning their approach into sports betting, the state will have to draw up regulations and rules that will govern wagering in the state. This period of writing regulations will most likely cause a delay in the opening of online betting but should allow on-site wagering in casinos within a few months.
Estimates from the Michigan Department of Treasury say that the state can expect roughly $19 million in new revenue due to sports betting. The money will augment the state's School Aid Fund, a necessity for Governor Whitmer's signature on the bills.
"My top priority in signing this legislation was protecting and investing in the School Aid Fund because our students deserve leaders who put their education first," Whitmer said. "(The bills) will put more dollars in Michigan classrooms and increase funding for firefighters battling cancer. This is a real bipartisan win for our state."

Source: detroitnews.com
Another fund that will receive money is the First Responders Presumed Coverage Fund that helps provide medical and financial benefits to first responders who have developed cancers from exposure to hazardous chemicals on the job.
The School Aid Fund is expected to receive close to $5 million annually, while the First Responder Fund will get around $4 million via the sports betting tax revenue that will go to the state from the gaming operators.
Sports betting in Michigan is largely due to the bills written by Rep. Brandt Iden, a Republican from Oshtemo Township. Iden worked closely with other legislators and amended the bills to the liking of Gov. Whitmer and her administration after she balked at some of the tax language in the measures.
"We'll have a safe, regulated environment for the thousands of Michigan residents who for years have been forced to travel to other states or play on risky offshore sites," Iden said in a statement released to the press.

Source: detroitnews.com
Gaming locations such as the MGM Grand Detroit have already opened "sports lounges" in their casinos with the intent that they would be updated to sportsbooks once the proposed bills became law.
After the holidays, Gov. Whitmer's administration is hopeful to put the commission in place to start a quick adoption plan for creating regulations to get sports betting open to customers by mid-March.
Bet On Sports Legally With These NJ Sportsbooks

21+ | NJ, WV, PA, IN, IL, CO, IA, TN, MI, VA only | T&C apply
Great payment and customer support
Access to fantasy sports with one account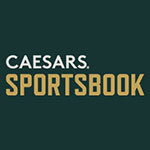 21+ | Terms and conditions apply
Bonus code wsn15
Huge variety of bets and sports
Easyregistration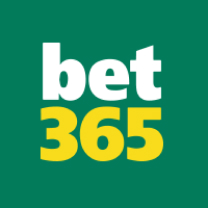 21+ | T&Cs, time limits & exclusions apply
Impressive range of bonuses
One of the worlds biggest sportsbooks
Latest Sports Betting News
Iowa Gov. Places 2-Year Moratorium on New Casinos Due to "Gambling Fatigue"
Iowa's Governor has just placed a 2-year moratorium on new casinos due to "gambling fatigue" in that state, so we check out the story.
BETTING
28 June | 07:29 | Mike Lukas
Newest Virginia State Budget Limits Sports Betting Freebie Loophole
Virginia lawmakers created a new state budget that limits sports betting freebie loopholes that costs the state millions in potential tax revenue, so we check it out.
BETTING
27 June | 04:47 | Mike Lukas
North Carolina House Rejects Mobile Sports Betting Bill by One Vote
North Carolina lawmakers just voted against legalizing mobile sports betting with many blaming "problem gambling" for their opposition, so we take a look.
BETTING
24 June | 03:57 | Mike Lukas