Sons of famous fathers can be tough.
Constantly in the shadow of your old man can be stressful, especially if they left a significant mark on the world.
To commemorate this Father's Day, we want to take a look at a father-son relationship in the world of hockey.
That being the States of New Jersey and Pennsylvania in the form of legendary Philadelphia Flyers coach Fred Shero and his son, New Jersey Devils GM Ray.
Focusing on New Jersey and Pennsylvania, which state reigns supreme?
By analyzing a number of factors including notable players, championships and fans, WSN wants to make the case for which State stands taller than the other.
Ray and Fred Shero's impact is still being made, but whose State will come out on top this Father's Day?
The Legends…
Both New Jersey and Pennsylvania have bred an impressive array of sport legends.
Many of whom are still in the public eye even today.
In the NBA, both States have their big names and star players.
From Wilt Chamberlain to Kobe Bryant, Pennsylvania boasts an impressive resume of exceptional players.
In New Jersey, it's the same story with old-dog Rick Barry to young-gun Kyrie Irving.
Many of these players have achieved or at least will achieve NBA legend status.
In the NFL we can see talent in every direction.
Joe Montana, one of the greatest quarterbacks of all-time, hails from New Eagle, Pennsylvania and as The Comeback kid won 4 Superbowl Championships in his career.
On the other hand, New Jersey showcases an array of NFL talent, including Ex-Washington Redskins quarterback Joe Theismann.
Other names include Joe Flacco, Jim Jeffcoat and Elvin Bethea among the New Jersey's greatest players.
The NHL and MLB have a star-studded cast of superb players and characters.
The New Jersey Devils Stanley cup winner and Brick Township local Jim Dowd is among them.
Playing for his hometown in 1995 to win the cup.
Mike Richter is another, goal-tending the American Team to a silver medal in the 2002 Winter Olympics.
MLB has extremely notable names for both states.
Specifically Reggie Jackson and Mike Mussina. On the other hand, New Jersey boasts the likes of Derek Jeter and veteran player and Hall-Of-Famer Yogi Berra.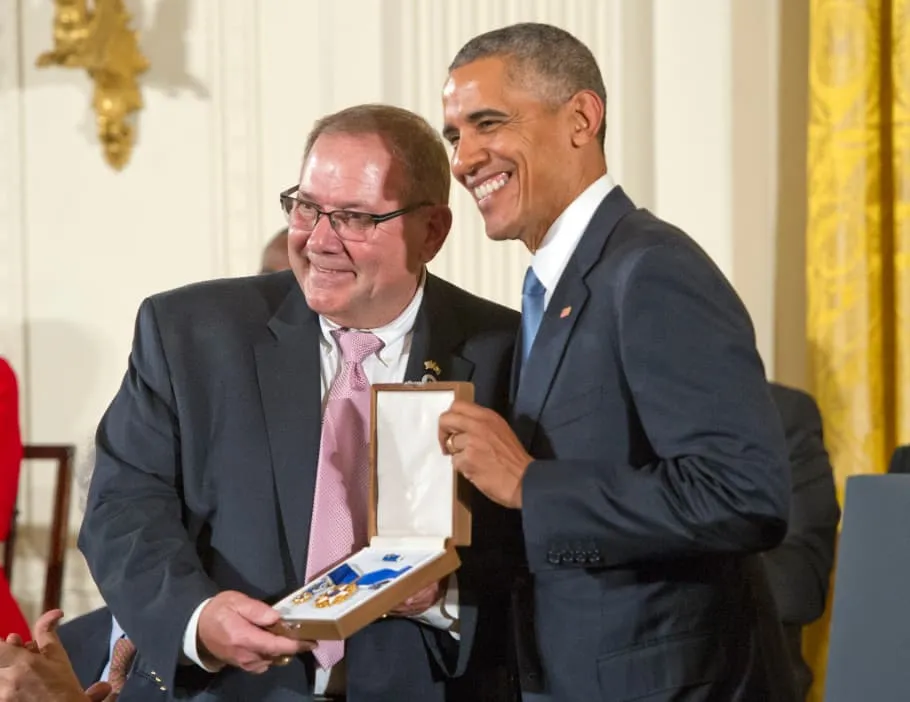 As it can be seen, each state sports extremely talented players, but we have to give it to New Jersey, who wins by one Shaquille O'Neal.
VERDICT: New Jersey
The Fans…
Whether it be MLB, NHL, NBA of the NFL, each respective state has their fair share of rabid fans; and for good reason.
In the NHL, Pennsylvania has the advantage of two major league teams, so fan attendance is going to average more.
With New Jersey and Pennsylvania averages combined, Pennsylvania comes out on top with the most fans attending matches on average.

The same situation occurs in the other Major games.
Because New Jerseyans lack the state representation, usually sharing it with their New Yorkian neighbors, Pennsylvania demolishes them in every aspect of fan attendance across the board.
It may be unfair, but this point goes to Pennsylvania.
VERDICT: Pennsylvania
We are the Champions…
Both states have seen their fair share of taking home the big prize, depending on the sport.
The New Jersey Devils, for example, have won the Stanley Cup three times in their history.
Compared to State rivals, the Philadelphia Flyers who have won 2.
Nonetheless, the Pittsburgh Penguins have won the cup 5 times, 2 of which consecutively.
This puts Pennsylvania ahead to beat New Jersey in hockey alone.
But unlike fan numbers, it's hard to quantify exactly how many championships each State are responsible for once we factor in State-born champions.
The Legendary players mentioned earlier have all played a hand in winning their respective championships, so we don't think it is fair to give this point to Pennsylvania simply because they have more teams.
We feel that this one is hardest to point down, so it's a tie.
VERDICT: Draw
Like father, like son…
In the spirit of both states, it is fair to say that each of them have their own quirks respectively.
The legendary players, games and fans all combine to create a unique passion that drives the unity of the State.
And as Pennsylvania and New Jersey move to an innovative way to engage with sports, a new way to watch is born.
Online betting will soon very much become the norm and New Jersey and Pennsylvania are at the forefront.
Leagues above any other American State, New Jersey and Pennsylvania are giving fans more ways to engage and enjoy their favorite team and players.
Celebrating Father's Day by taking a look at a father and son state rivalry has been the goal of this.
But ultimately, both states have their own unique qualities which makes them the best to the residents and fans.
Fred Shero as coach, chose to inspire his players rather than make them fear him and his son, Ray, has brought the Devils new found glory after a period of disappointment.
They might have been part of different teams, but they both aspired to the same goal; victory.
The Final Verdict…
While it may seem like a cop-out, we decided to call a draw on this State vs State competition.
We simply cannot decide which State holds all the cards and for good reason.
FINAL RESULT: Draw
It is a testament to both sides that it is so difficult to choose one, and each dominate in their own respective fields it seems unfair to choose sides.
Simply put, in honor of Father's Day, both States walk away with the top prize.
A friendly rivalry, much like the one between the Shero's.
Their ambition and passion for both respective States is and was evident, and comparing each state is futile.