You may have heard about matched betting and figured it would be too tricky or time-consuming to make it worthwhile.
The good news is that it's relatively simple and quick if you know what you're doing. In a few minutes you can make a guaranteed profit with hardly any liability.
Free Bets
Almost every bookmaker out there tries to attract new punters by offering them between £20 and £30 of free bets depending on the offer and bookie.
Most people will use this free bet to go for something with very low odds like Bayern Munich winning at home or go for a pie in the sky punt, like Burnley winning the Premier League.
But there's a way to make very quick and easy money by simply "matching" the free bet, guaranteeing a profit no matter the outcome of the event you are betting on.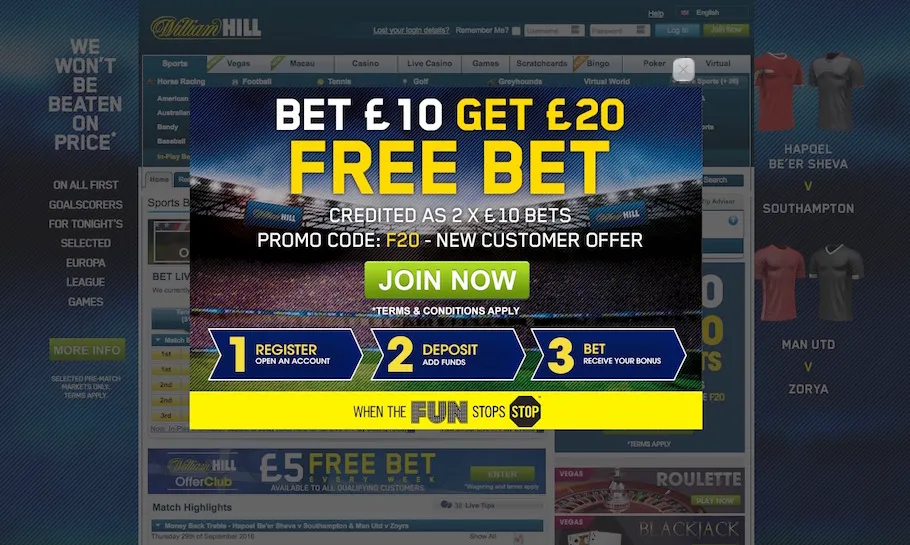 So What Is Matched Betting?
Matched betting is a way of taking a guaranteed profit from the countless free bet offers that are provided by most online bookmakers. The risk is low and it's a completely legal way of making free money.
Essentially, with matched betting you place a free bet with an online bookmaker. And then you "match" that bet elsewhere with a betting exchange, betting against your initial free bet. So you act as your own bookmaker, and by doing this will come away with most of the free bet in your pocket.
If you were to do this without accessing a free bet afterwards it would be pointless, because your initial bet and matched bet would be cancelled out. But with a free bet you literally can't lose, provided you're methodical about it.
How Does Matched Betting Work?
Gambling has always come with a lot of confusing terminology. But the good news is that you don't need to know every term once you've grasped the basic mechanics of matched betting, and they are as follows:
The Back Bet
This means, simply betting on something to happen. Like betting on Germany to beat Italy. If Germany do indeed win then you get back the value of the bet, as well as the stake that you placed. And naturally, if there's any other outcome, then you lose your stake and win nothing.
Say you get odds of 3.00 for Germany to win. Then a tenner will win you £30, which is your stake plus £20. If Germany were to lose or draw then the bookie would keep your £10.
The Lay Bet
These are offered by betting exchanges, like Smarkets, BetDaq and BetFair, not traditional bookmakers.
With a Lay Bet, you put money on something not to happen. So you'd bet on Germany not to beat Italy, and if Germany get anything other than a victory, you win your lay bet.
You can use a Lay Bet to cover the risk of your initial Back Bet, by betting against it on the same or similar odds. So if you do both at the same time, this is the essence of matching your bet.
These days no bookmaker will allow you to sign up and place a free bet right away. You normally have to make a qualifying bet, and you can use matched betting there too to make sure that you keep your losses to a minimum.
After that, you'll be able to place your free bet and start making money.
How Much Money Can I Make with a Matched Bet?
There are small costs that will shave a little from your profit. First, betting exchanges tend to charge a commission fee on the money you win. This is usually around 5%.
And you may lose a little money on the bet that you have to place to qualify. This might be due to discrepancies between the odds on different websites.
So let's say, that for every matched bet you make you should come away with 75% of the free bet awarded to you. Most online bookmakers offer a £20, £25 or £30 free bet, which you can access after a qualifying bet.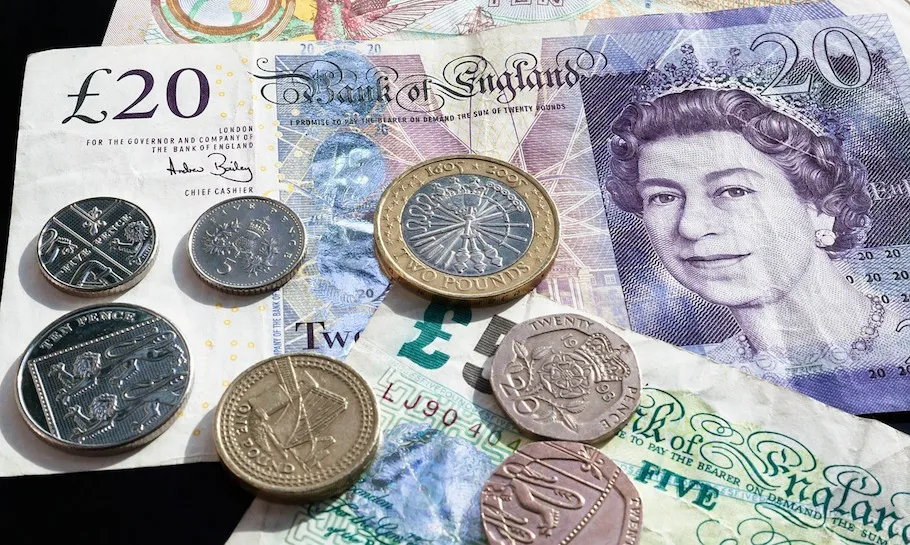 Where's the Danger with Matched Betting?
Once you know the basics the risk is quite low, because you should always be cancelling out the risk by matching the Back Bet with the Lay Bet. You'll always be betting on both outcomes.
Difficulties usually only occur when people dive into it too quickly and aren't systematic enough with their approach.
You need to take it one step at a time, keep a log, do as much research as time allows and always give yourself a budget.
It helps to have the finest details of the process ironed out, read on for a simple step-by-step guide on how to capitalise on free bets:
1. Sign Up to a Betting Exchange
At a normal bookies you're up against the bookmaker, but with a betting exchange like Betfair, for example, you're betting against other punters. This is where you'll counter the risk of your free bet.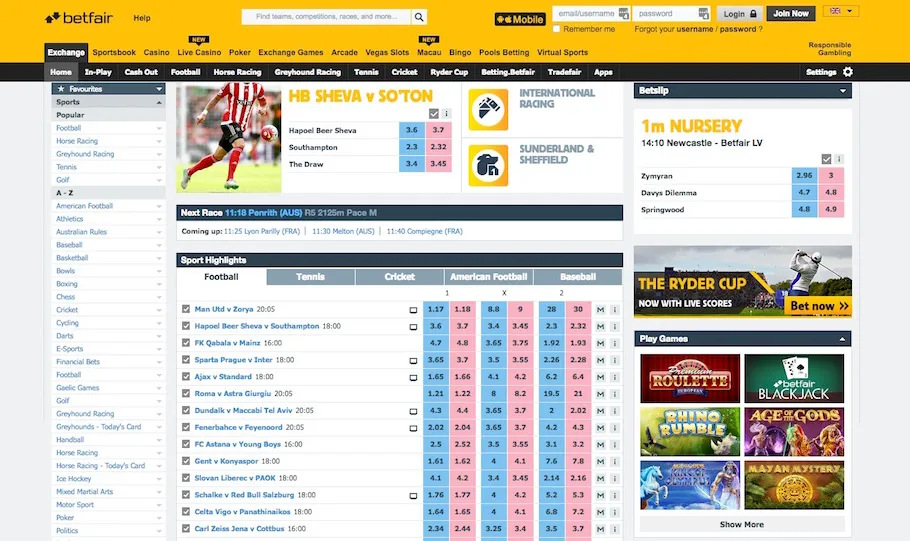 2. Sign Up with a Bookmaker
To take an example, William Hill offers a free bet of £25 after you've placed a bet of £10 with your own money.
Each bookmaker has different terms and conditions, so it's always a good idea to shop around and see which offer will maximise your profit.
In the past you were even able to get the free bet back with your winnings, but this is less common now. You can still make a tidy profit without it if you know what you're doing.
So after signing up you'll be requested to make your deposit, and in William Hill's case that's a tenner.
3. Pick Your Qualifying Bet
The process that we use for the qualifying paid bet will largely be the same as for the free bet afterwards.
Nearly all bookmakers require you to make a paid bet before you can access the free one. Compare the odds between the bookmaker and the betting exchange to find the closest match. You'll minimise your initial losses by making sure there's no or little discrepancy between the Back Bet and Lay Bet.
When you use the full view on Betfair, Lay Bets are in the pink boxes, and not the blue ones.
With William Hill the bet must be on a selection with odds greater than 1.2, and naturally you'll want to look for bets with odds that are as close as possible to this minimum.
Automatic Matching
This is where automatic matching systems come in, finding you the best Back Bets and Lay Bets to make sure that you lose as little as possible with that qualifying bet.
There are websites and computer programs that can do all this for you, and you won't even have to do any browsing for odds. But these services come with a fee that will eat into your profit. The upside is the sites will never match odds that could lead to a loss.
Assisted and Manual Matching
Then there are auto-matching tools: Spreadsheets that make suggestions based on the type of bet, amount staked and timeframe. This is the method that most matched betting punters opt for. They will automatically collate the odds with the bookmaker with those from the betting exchange.
Finally you could find all the odds yourself, but this can be time-consuming and needs a good head for numbers. And as time is money, and we're not talking about mammoth returns for each transaction, it makes sense to get a helping hand.
4. Time for the Free Bet
Typically for a £10 bet you'll come away with a loss of a between 30 and 50p when you factor in the commission charged by the betting exchange and any differences in the odds.
So you can see this would not be a good way to go about betting usually. It's only done to keep losses low before you claim a free bet from the bookmaker.
Depending on which of your Back and Lay bets was successful you'll now have some funds either with the bookmaker or the betting exchange. Added together they should come to just a little less than the amount staked in the bets. And you can now claim that free bet.
As the stake isn't returned often for free bets, it's best to go for bets with the longest odds possible, which you'll usually find in correct-score and half-time/full-time markets.
5. Start over Again
The process is exactly the same, only now you won't be betting with your own money, but will need to cover the liability at the betting exchange again.
So if your qualifying lay bet had been the unsuccessful one, then you'll need to add extra funds to cover the liability of the new free bet.
Repeat the steps to find the free bet with the closest matching odds and this time, when you match the bet, you'll be able to calculate the guaranteed profit from the transaction. This will typically be about £14 from a £25 free bet and not much less.
Some bookmakers allow you to make the free bet just as soon as the qualifying one has been placed. So you could bet on the same event again. With others you may have to wait a little longer and will have to go back to the auto-matcher again for the closest odds.
An Example
You get odds of the 1.66 for your preliminary Back Bet, for City to beat West Ham. On the betting exchange site, you're given Lay Bet odds of 1.69 for the opposite outcome.
Quick Recap of Matched Betting
Simply sign up for the bookmaker with the best free bet offer, and then with the betting exchange.
Use an auto-matching tool – there are several on the internet – to make sure that your Back Bet and Lay Bet match up as well as possible. Be careful here as this is where your money will be lost if you rush things.
Then having made a negligible loss on the qualifying bet, start the process over. This time, whatever happens you can't lose, and should be able to make a nice wedge of cash.
Free Money!
So there you have it: With matched betting, in a matter of minutes you could pocket at least a tenner, and it's something you can repeat with a host of other bookmakers.
New offers are introduced almost every week, and all you have to do is stay on the ball, because most are for a limited time only. This is the other reason why it helps to be methodical, as there will be follow-up offers after a few weeks, so it will help to remember your login details so you spend less time making each matched bet.
Next time you find yourself twiddling your thumbs, just remember that you could come into a little windfall with a few clicks of a mouse.