Pixar movies have become a staple in the world of animation, creating lovable characters that capture our hearts and imaginations. But what if our favorite contemporary sports personalities were reimagined as Pixar characters? In this blog post, we'll take a look at the top 20 most popular sports personalities and match them with their Pixar counterpart whilst discovering what AI thinks their characters would be like.
1. Venus Williams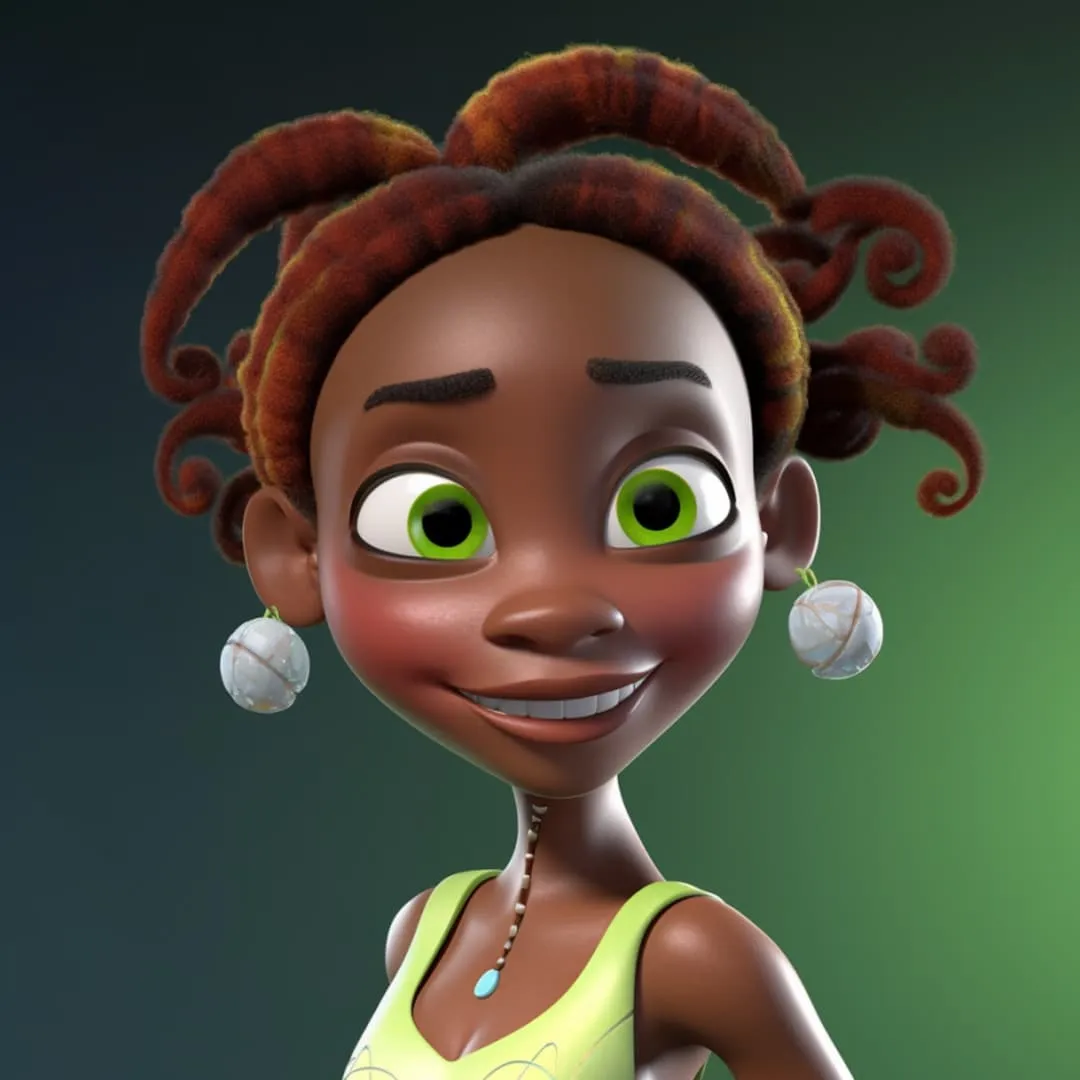 Meet Venus Williams, a regal athlete with towering grace, sporting bold patterns and vivid colors, and prioritizing athletic function. On the court, she's fierce, with a powerful serve and unyielding determination to win. Off the court, she's an inspiring role model, using her platform to advocate for social justice and equality. In this magical world, Venus is a beacon of strength, courage, and grace, inspiring future generations to follow in her footsteps and make a positive impact on the world.
2. Serena Williams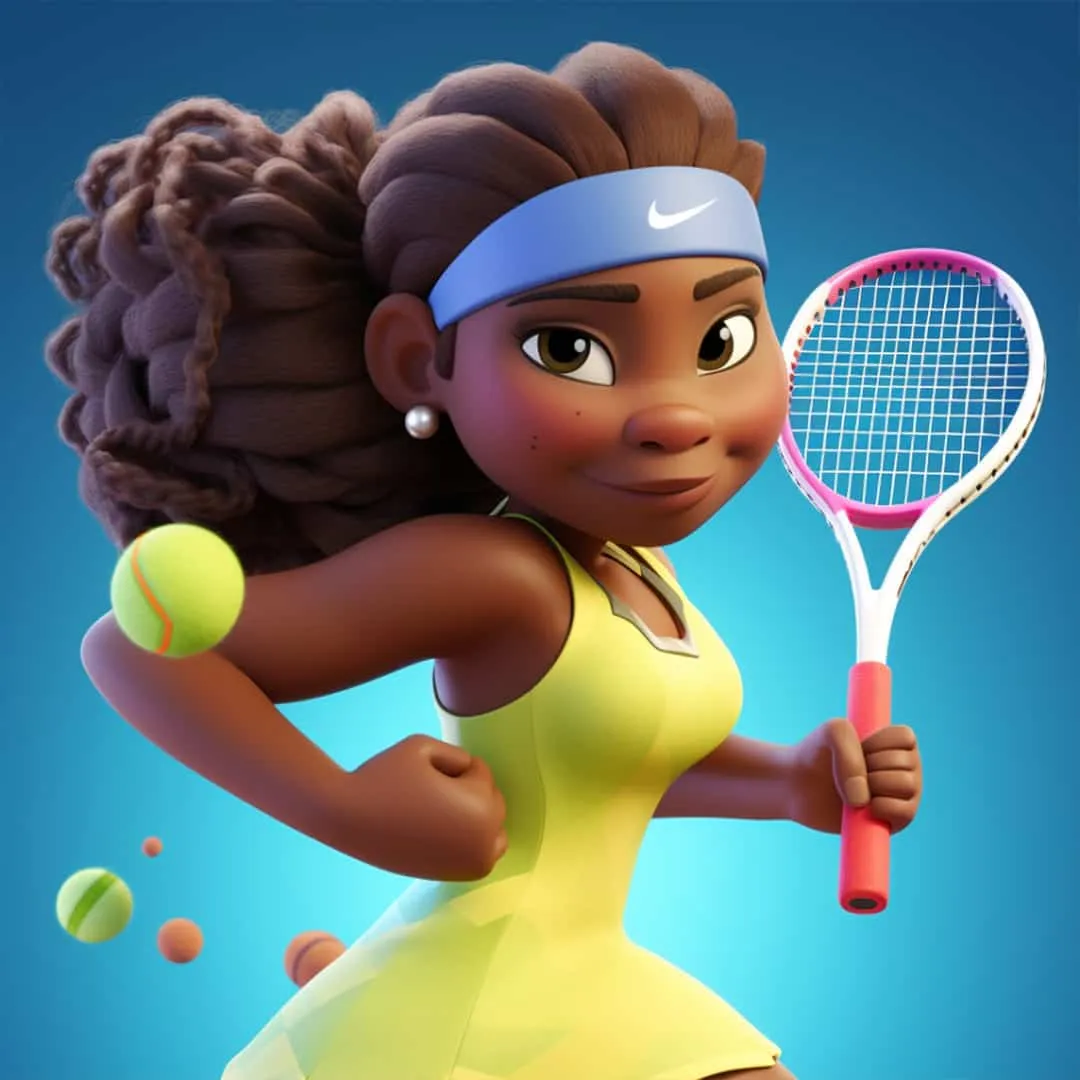 Serena Williams is a powerhouse. Her muscular physique would exude strength, matched only by her bold and daring fashion sense. As a tennis player, Serena's ferocity on the court is unmatched, with incredible strength and agility that leave her opponents in awe. But her charisma and outspoken nature make her a leader off the court, using her platform to empower women and fight for equality. Serena Williams is a true force to be reckoned with in this alternative world, leaving a lasting impact on all those who follow in her path.
3. Simone Biles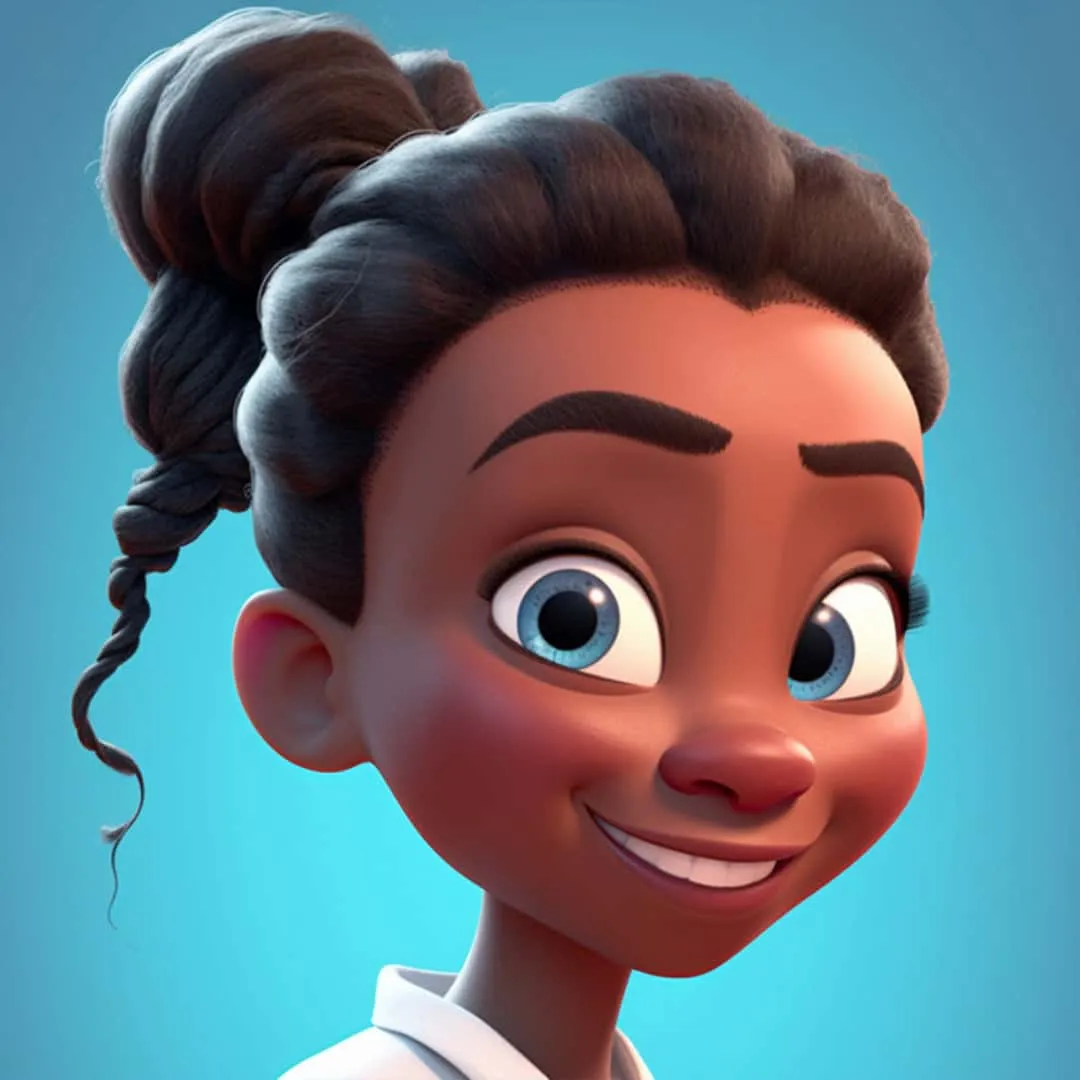 Simone Biles, a pint-sized live wire with a dazzling smile and unwavering determination. Her agility and acrobatics leave spectators breathless as she defies gravity with incredible jumps and twists. Despite the intense pressure of competing on the world stage, Simone always maintains a positive attitude, spreading joy and inspiration to all who watch her. She may be small in stature, but her heart and spirit is larger than life, motivating fans of all ages to chase their dreams with courage and determination. Simone Biles is a inspiration, leaving a legacy of greatness and inspiring future generations to reach for the stars.
4. John Cena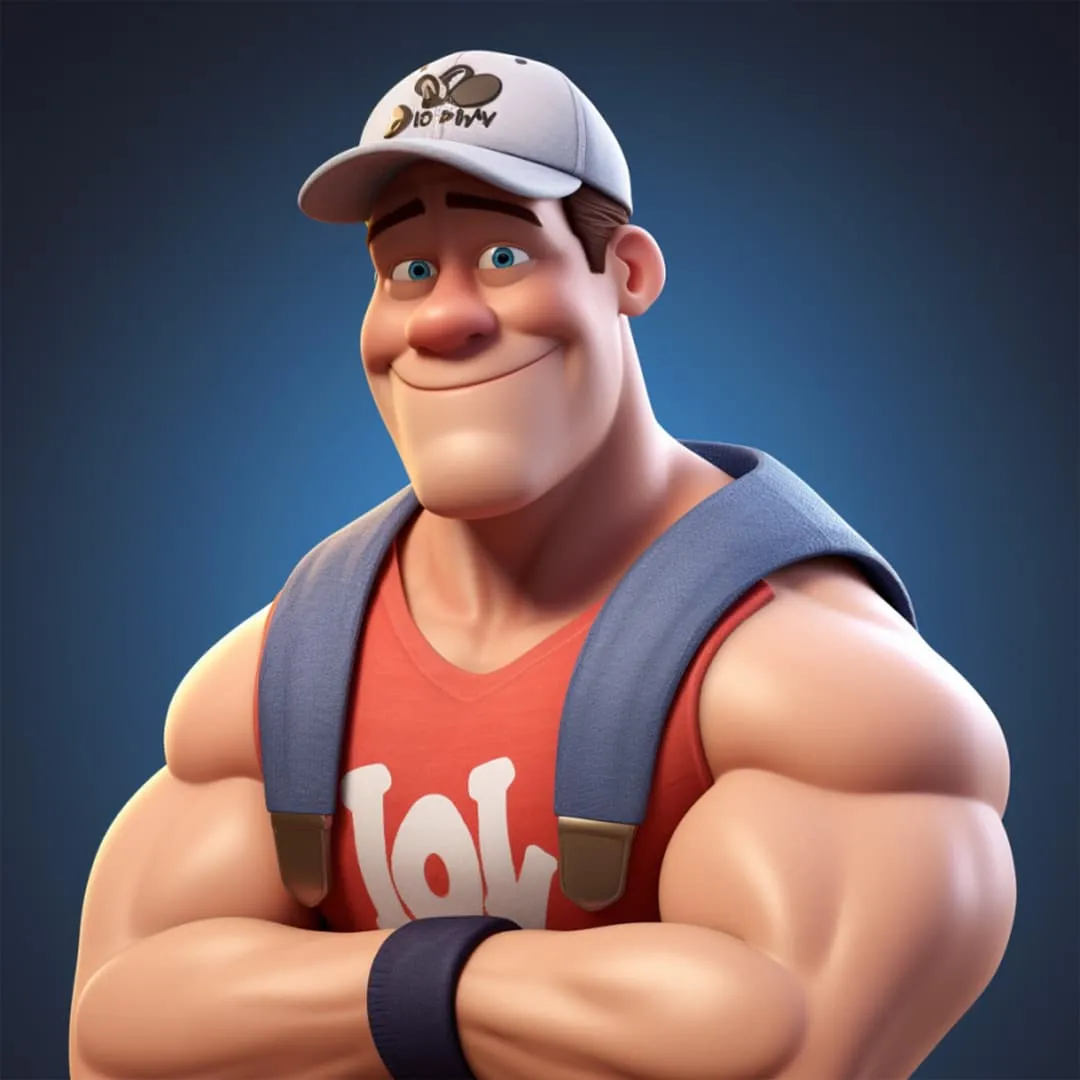 John Cena is a towering and heroic figure, with a heart as big as his rippling muscles. His trademark buzzcut is a symbol of his unwavering determination to take on any challenge. On the mat, John is fierce competitor, using his strength and agility to pin his opponents with ease. But beyond his wrestling persona, he is a gentle giant, using his fame to inspire and uplift children and communities in need. His kindness and generosity is as legendary as his wrestling skills, making him a true hero both in and out of the ring.
5. Stephen Curry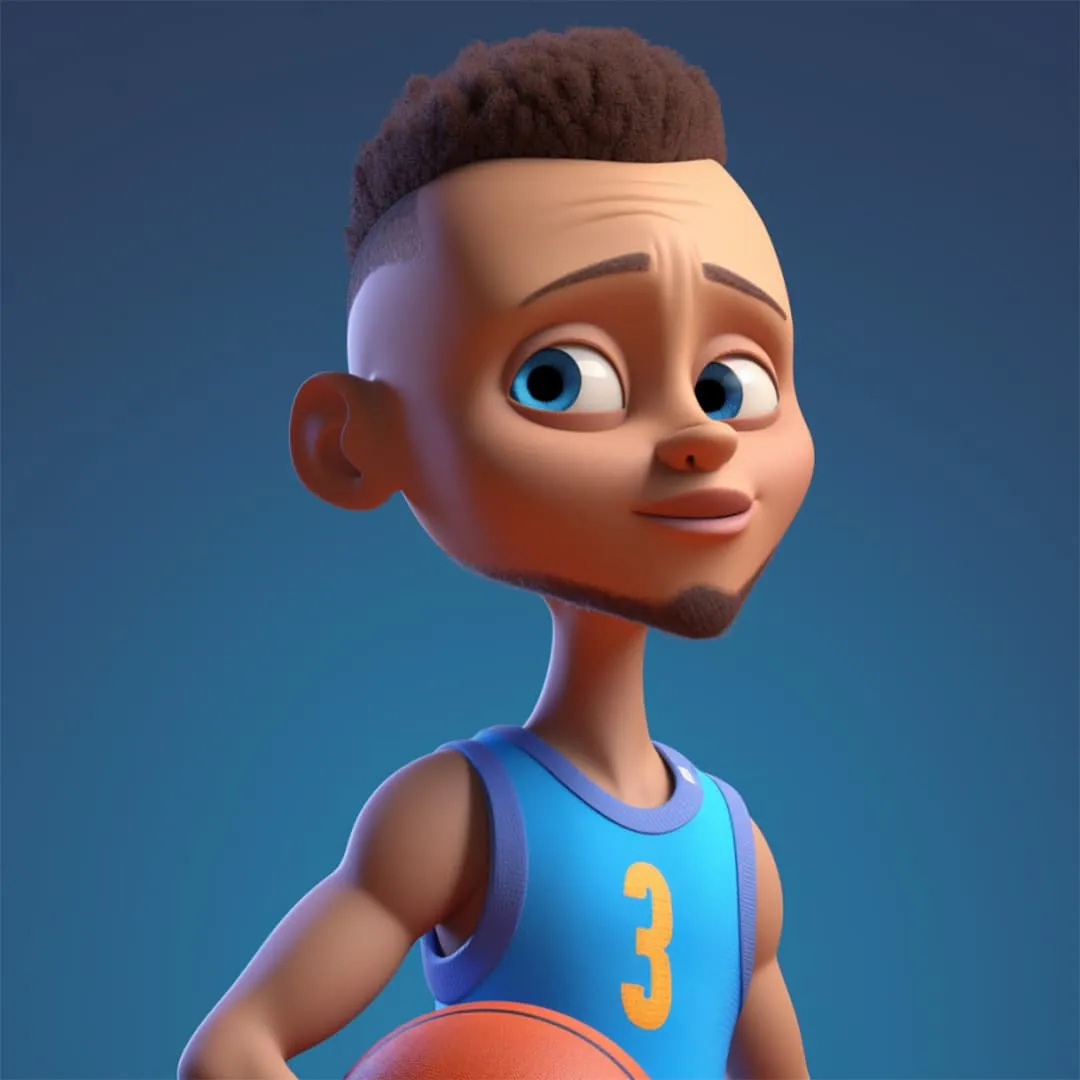 Stephen Curry is a dazzling figure with a sharp haircut and a lightning-fast jump shot. His slender and agile physique would be a testament to his lightning-fast reflexes, always ready to sink a three-point shot from anywhere on the court. But despite his incredible talent, he is humble and gracious, using his platform to support education and philanthropic causes. Stephen's quick wit and infectious personality make him a fan favorite, inspiring young basketball enthusiasts to work hard and chase their dreams. Stephen Curry is a true champion both on and off the court, and leaves a legacy of greatness and is a constant source of inspiration for future generations to use their talents for the greater good.
6. Patrick Mahomes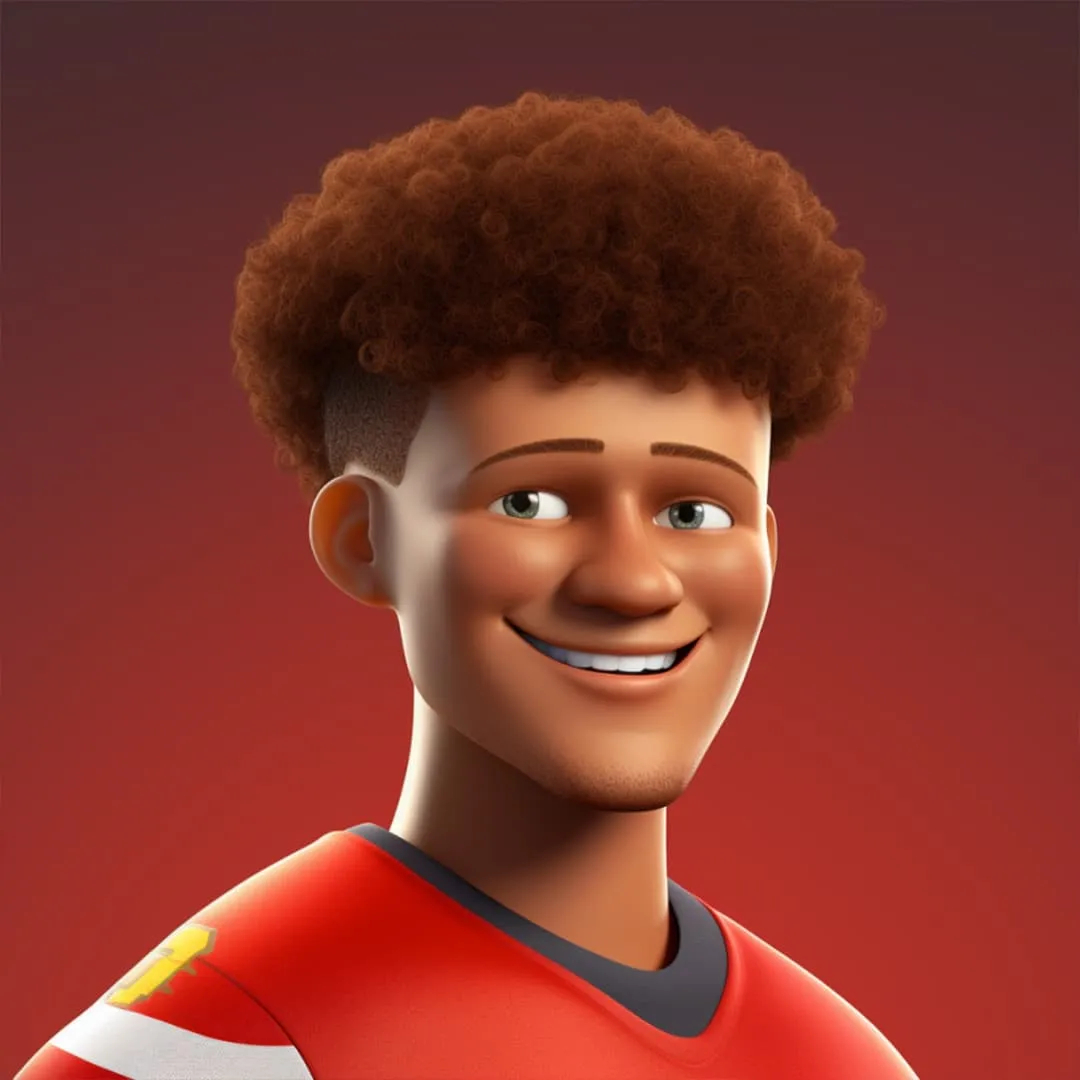 Patrick Mahomes stands tall as a charismatic and fearless quarterback, bursting with an infectious enthusiasm for the game. His towering and muscular physique is a testament to his cannon arm and lightning-fast reflexes, always poised to outmaneuver his opponents and make a game-winning pass. Despite his many victories on the field, Patrick remains grounded and grateful, using his fame to support communities and inspire young athletes to chase their own dreams.
With his dynamic personality and unwavering work ethic, Patrick serves as a beacon of inspiration to all, pushing others to strive for greatness both on and off the field. Patrick Mahomes is truly a champion.
7. Lebron James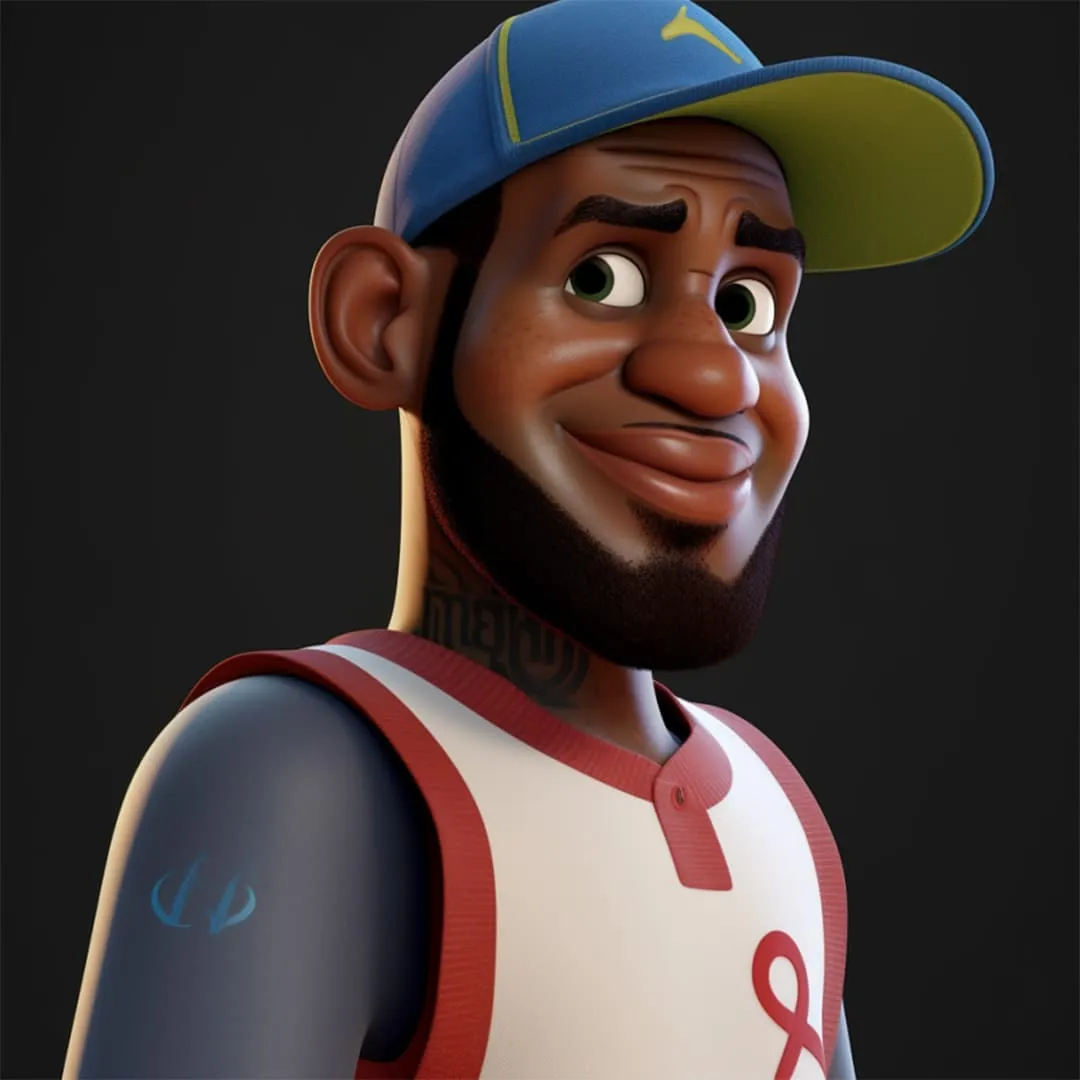 LeBron James is a towering and talented basketball player, commanding attention on the court. With his muscular and imposing frame, he possesses a powerful slam dunk and an uncanny ability to make even the most difficult shots. Possibly being the greatest of all time. Beyond his on-court prowess, LeBron is a thoughtful and empathetic leader who uses his platform to champion social justice and support underserved communities.
As a role model for athletes young and old, LeBron's impact extends far beyond the court. His tireless efforts to support education and charitable causes serve as an inspiration to all who witness his selflessness and dedication.
8. Tom Brady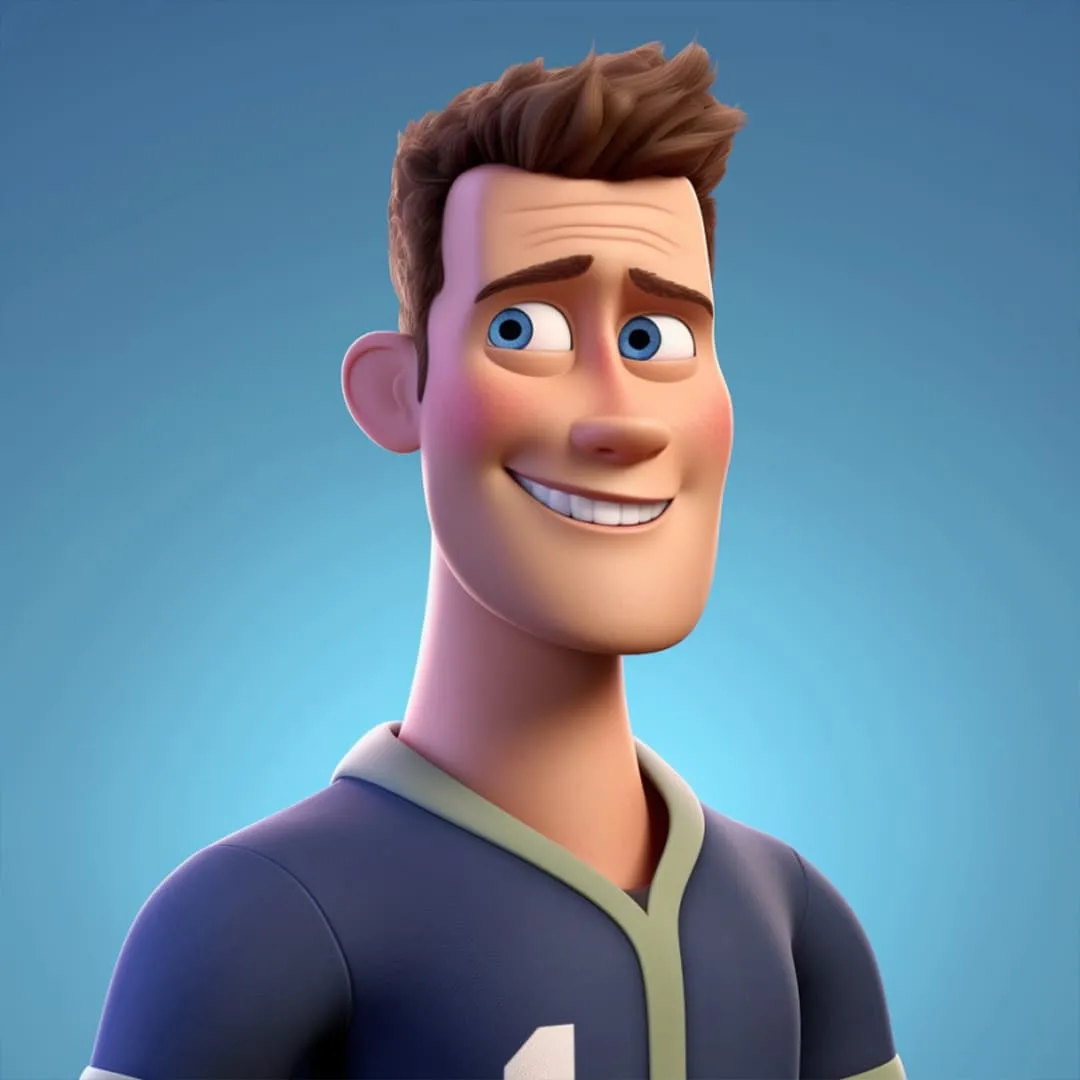 Tom Brady is a seasoned and strategic quarterback, renowned for his unwavering drive to succeed. His tall and lean frame is a testament to his sharp mind and powerful arm, always poised to lead his team to glory. Beyond the field, Tom is a devoted and determined leader, using his wealth of experience to mentor aspiring athletes and make a positive impact in his community. With his unwavering focus and commitment to excellence, Tom Brady stands as a true icon of the sport, inspiring generations of football players to chase their dreams with passion and purpose.
9. Aaron Judge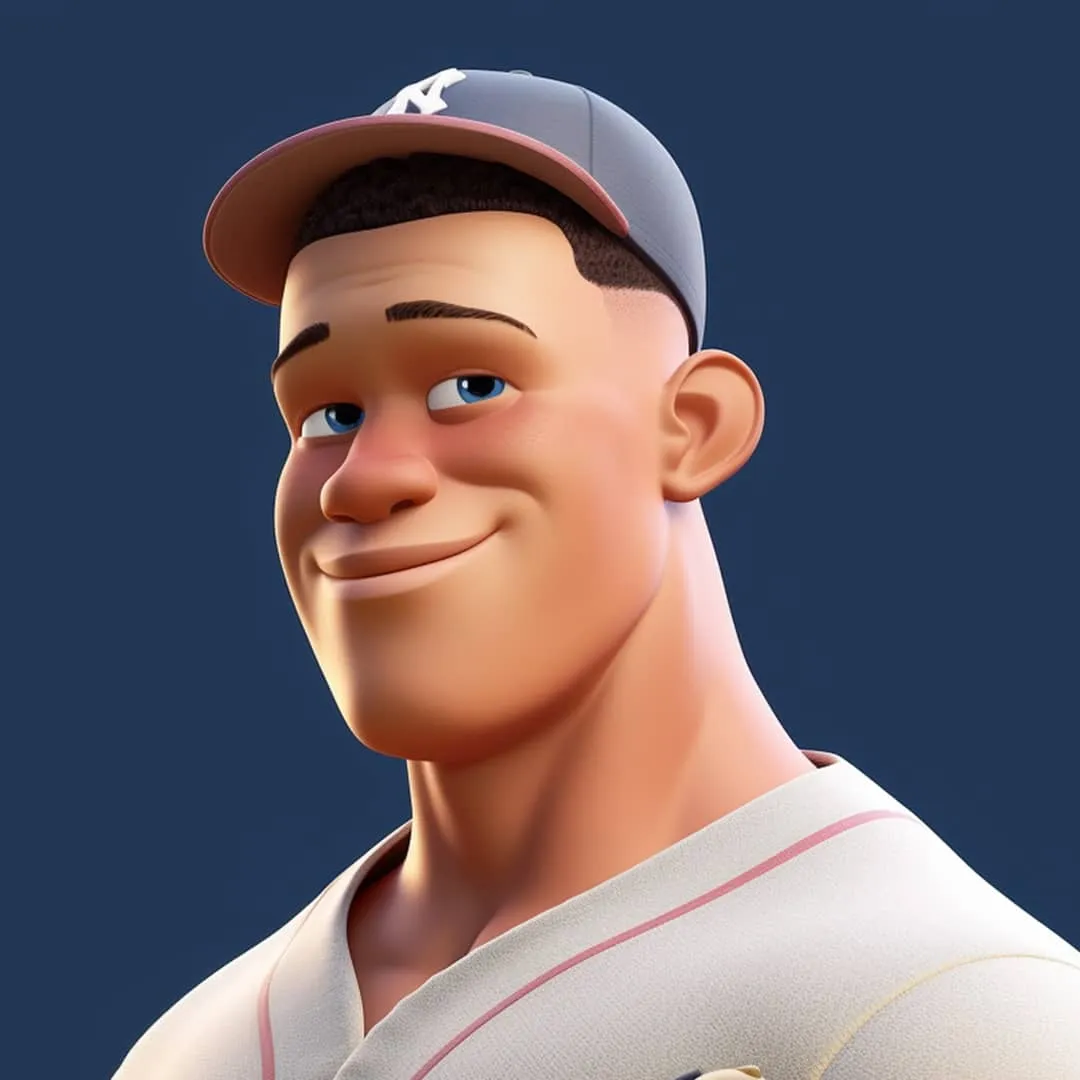 Aaron Judge is a towering and powerful baseball player with a kind heart and a winning smile. He is a huge, muscular figure with an unstoppable swing, always ready to hit a home run when his team needed it most. Off the field, Aaron is a humble and gracious leader, using his fame to inspire young athletes and support important causes.
10. Shaun White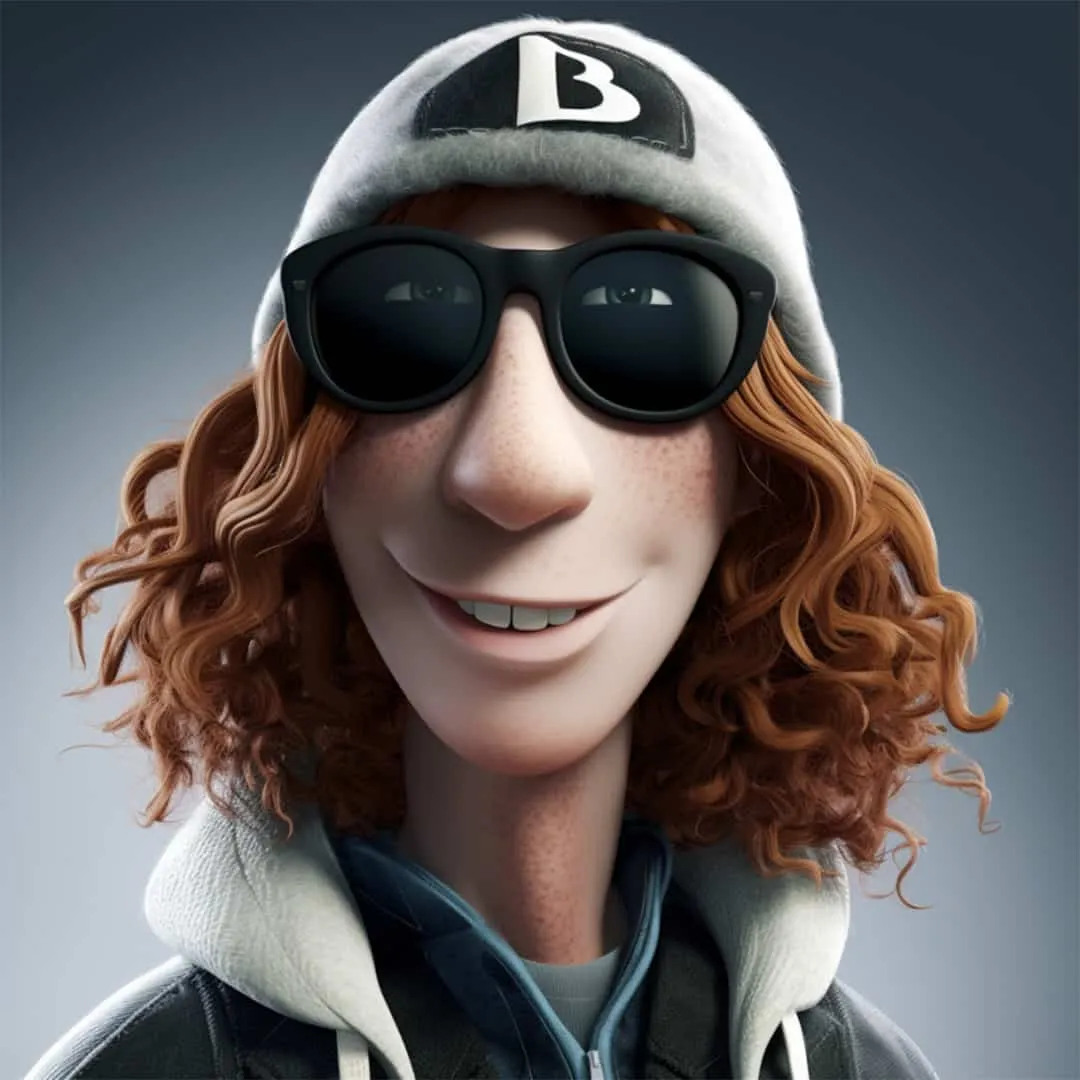 Up in the mountains, Shaun White is a fearless and imaginative spirit, radiating an infectious energy that inspires all who witness his breathtaking feats. His agile and lithe frame is a true masterpiece of athletic artistry, possessing a remarkable talent for surpassing boundaries and taking daring risks that leave spectators in awe. Yet, beyond his snowboard, he is an impassioned artist, dedicating his time and skills to spreading inspiration and beauty throughout the world.
Off the slopes, Shaun is a relentless force for creativity, channeling his passion into art and design, always seeking to push the boundaries of what is possible. His limitless imagination and unwavering dedication serve as a beacon for those seeking to express themselves through their own unique mediums.
11. Tiger Woods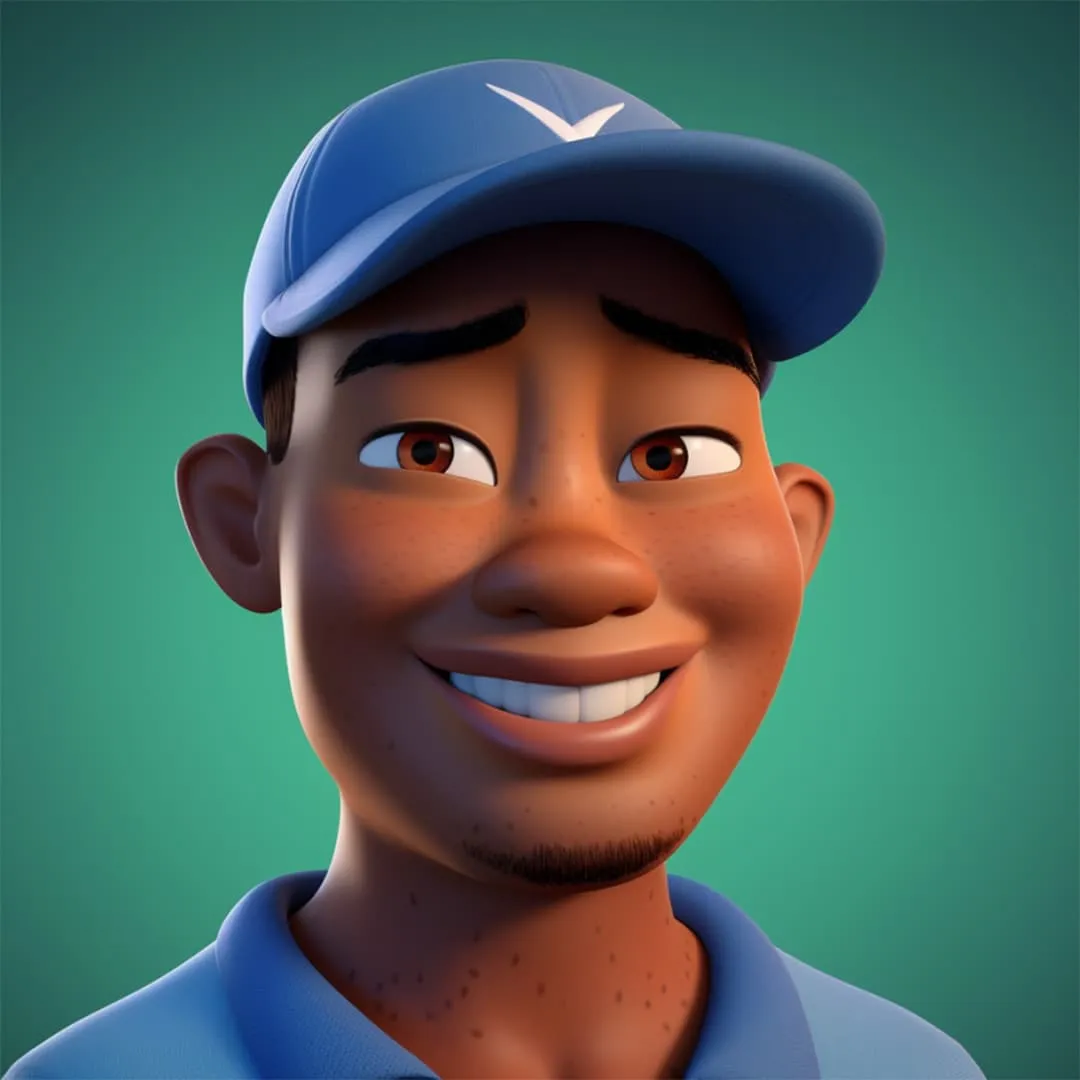 A titan of the golfing world, Tiger is known for his legendary skill and unwavering dedication to the sport. With a commanding presence on the course and a fierce competitive spirit, Tiger is a true champion, always striving for excellence and pushing the boundaries of what's possible. His muscular and athletic build is a testament to his commitment to physical fitness, and his smooth and effortless swing is a thing of beauty.
Beyond his accomplishments on the course, Tiger is also a thoughtful and introspective leader. Drawing on his experiences and insights, he serves as a mentor and role model to young athletes, inspiring them to reach their full potential both on and off the course.
12. Lionel Messi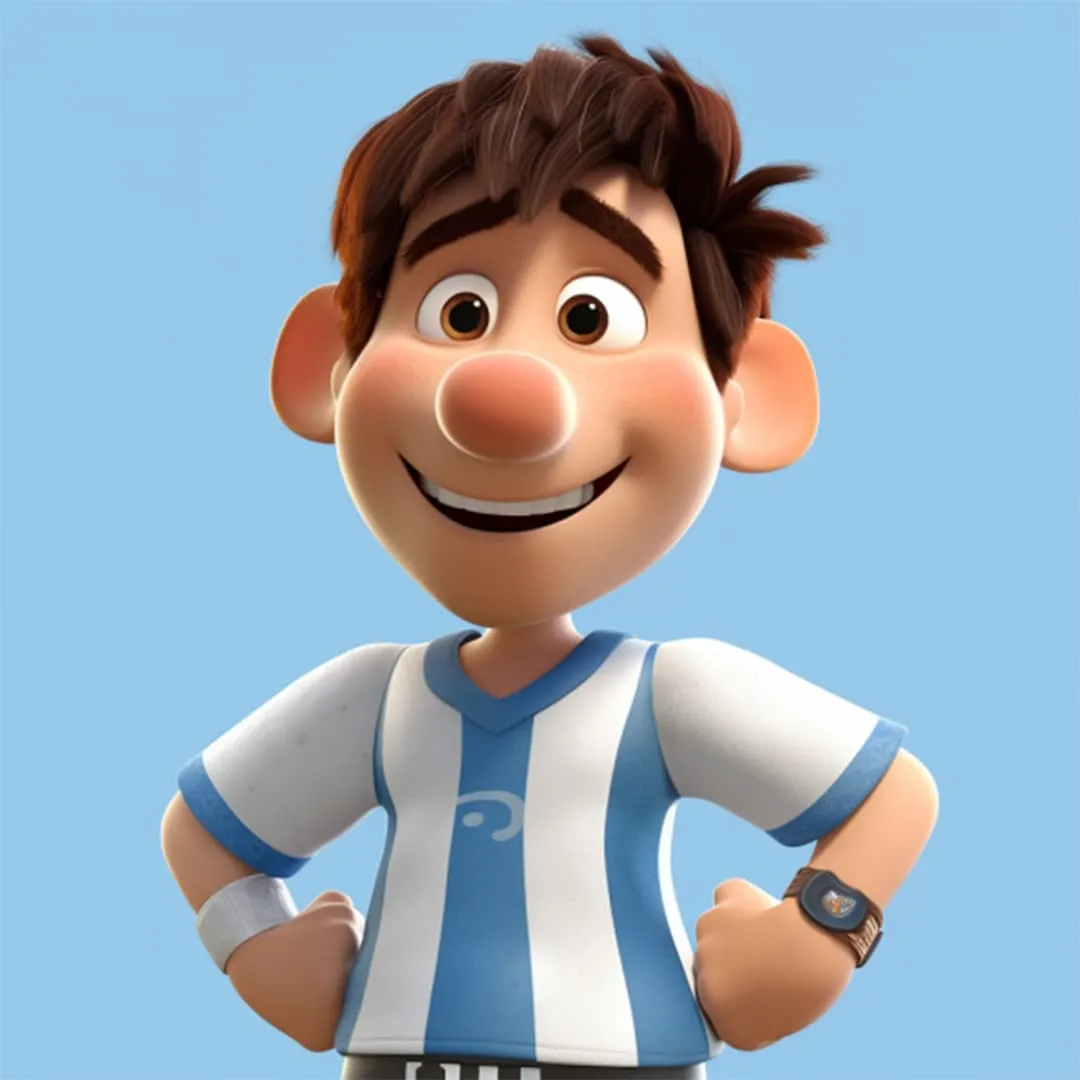 The Argentinian super star Lionel Messi is a masterful and agile soccer player world renowned for his incredible ball control and speed on the field. Despite his small stature, he commands respect with his incredible talent and determination to succeed. Whether weaving through defenders or making impossible shots, Messi's skills are a testament to his natural ability and tireless work ethic.
Off the field, Messi is a humble and selfless leader, always putting the team's success ahead of his own personal achievements. He leads by example, inspiring others to work hard and stay dedicated to their goals.
13. Manny Pacquiao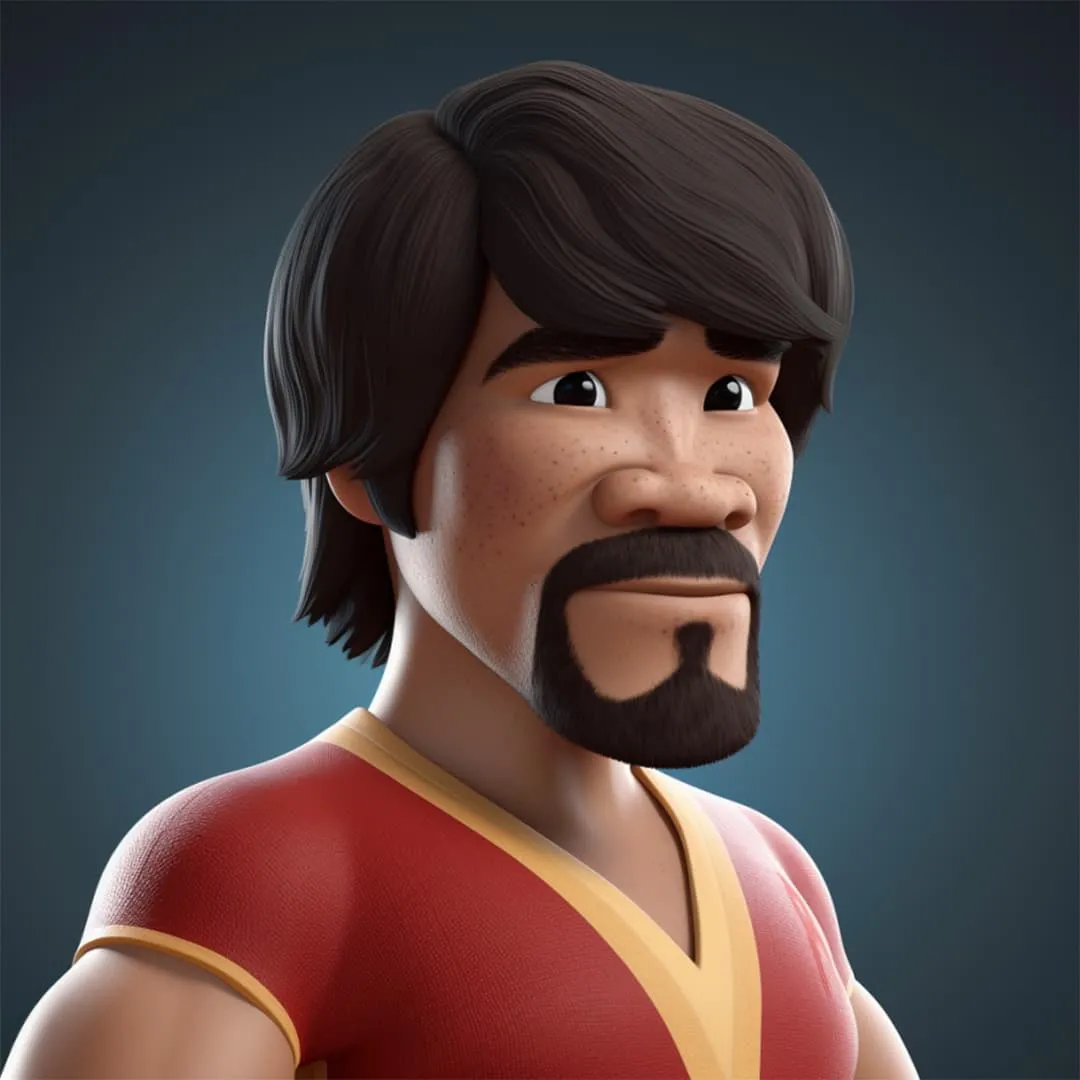 Manny Pacquiao is an inspiring and iconic boxer with a world-famous reputation for strength and near-impeccable winning record. He is a compact and muscular figure with a fierce determination in his eyes, ready to take on any opponent who crosses his path. His lightning-fast reflexes and powerful punches stop almost anyone in their tracks.
Outside of the ring, Manny is a kind and generous leader, using his fame and success to give back to his community and support important social causes. His compassion and humility would make him a role model for all, inspiring others to use their talents for good and make a positive impact in the world. Manny Pacquiao would be a true champion both in and out of the ring, leaving behind a legacy of strength, generosity, and perseverance that would be remembered for generations to come.
14. Carlos Santana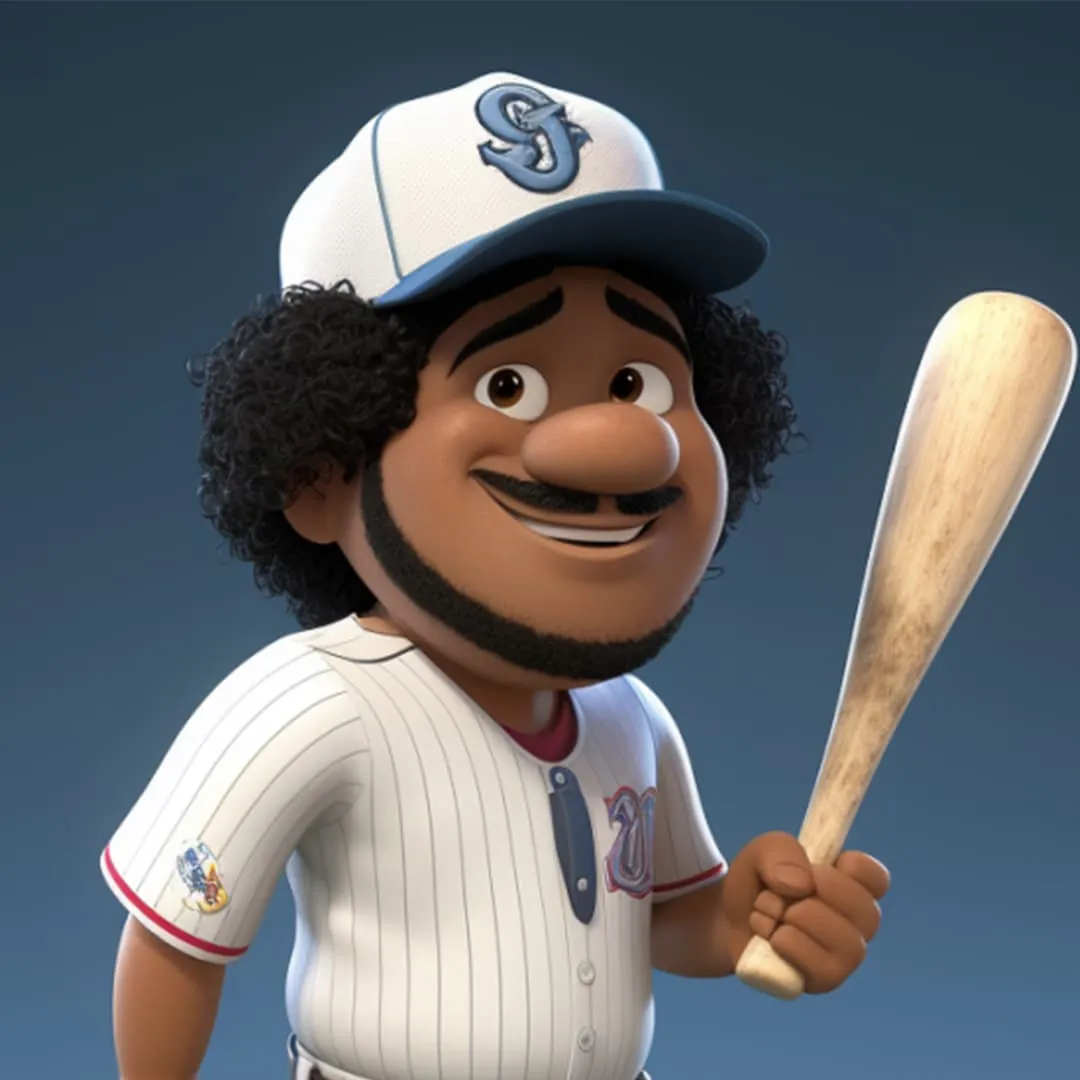 Carlos Santana is the archetypal American baseball player. He is a strong and determined player, with a love for the game and a deep respect for its traditions. On the field, he is a towering figure, with a powerful arm and a keen eye for the ball. He is equally skilled at hitting home runs and making game-saving catches, earning him the nickname "Slamtana". Off the field, he is a community-minded athlete, volunteering his time and resources to support local youth programs and charities. With his winning smile and unwavering commitment to excellence, Carlos Santana is a beloved and inspiring character.
15. The Undertaker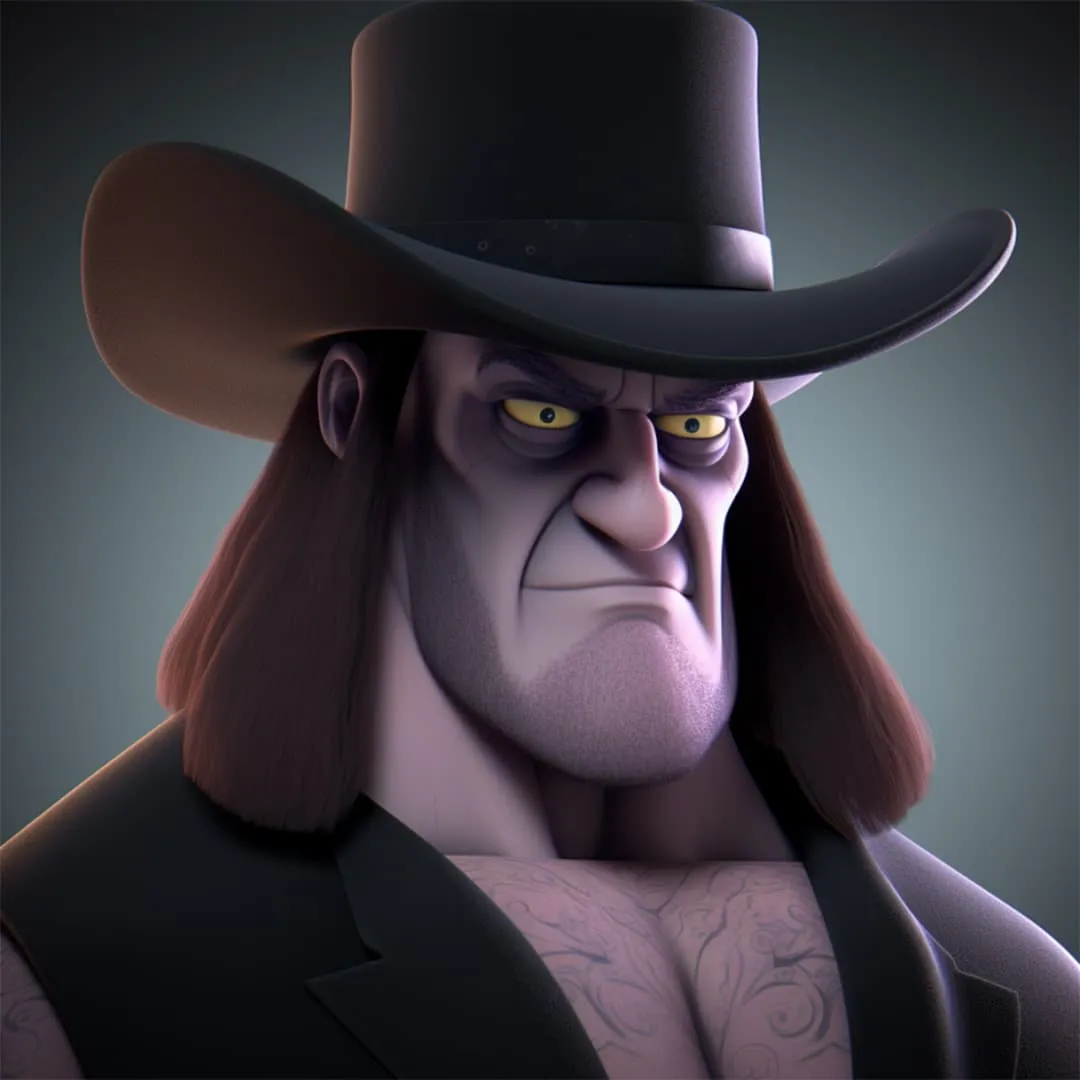 The legendary Undertaker, a fearsome competitor with an iconic presence that commands attention. His towering figure and dark mystique are a constant reminder of his power and dominance in the ring. From his signature moves to his unforgettable entrance, fans are captivated by his every move.
But beyond his on-stage persona, the Undertaker is also a respected and admired leader in the wrestling community. With years of experience under his belt, he serves as a mentor and inspiration to young wrestlers looking to make a name for themselves. And through his charitable endeavors, he gives back to the fans that have supported him throughout his storied career.
The Undertaker isn't just a wrestler, he's a cultural icon whose impact will be felt for generations to come.
16. Maria Sharapova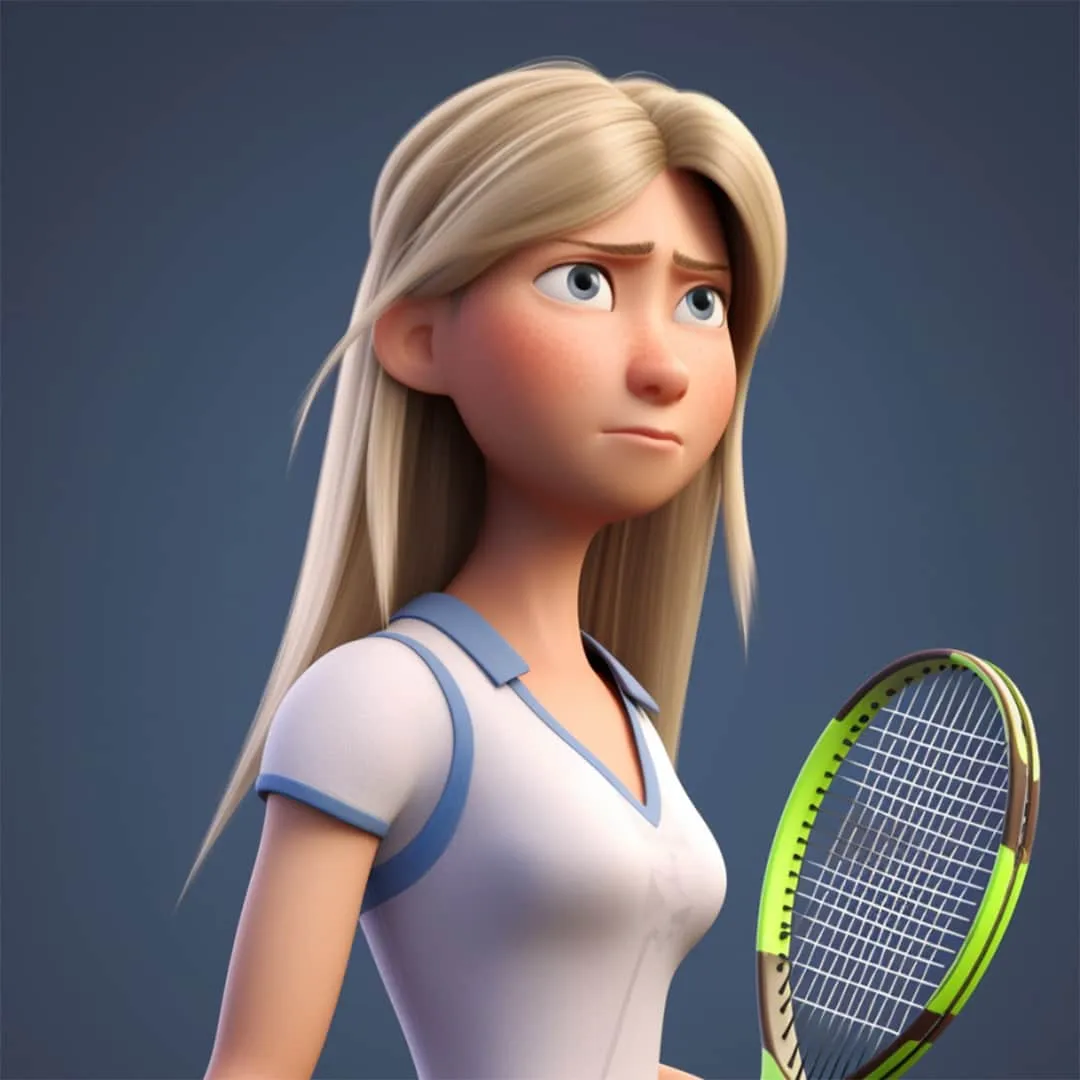 Maria Sharapova is a trailblazing tennis player, known for her fierce determination and unwavering commitment to excellence. She stands tall and lean, with a commanding presence on the court. Her powerful serve and precision shots are unmatched, earning her a reputation as a force to be reckoned with. Beyond her impressive athletic achievements, Sharapova is also a style icon and savvy businesswoman, inspiring young women to pursue their passions and make their mark in the world. With her unwavering determination and commitment to success, she continues to be a shining example of what it means to be a true champion both on and off the court.
17. Roger Federer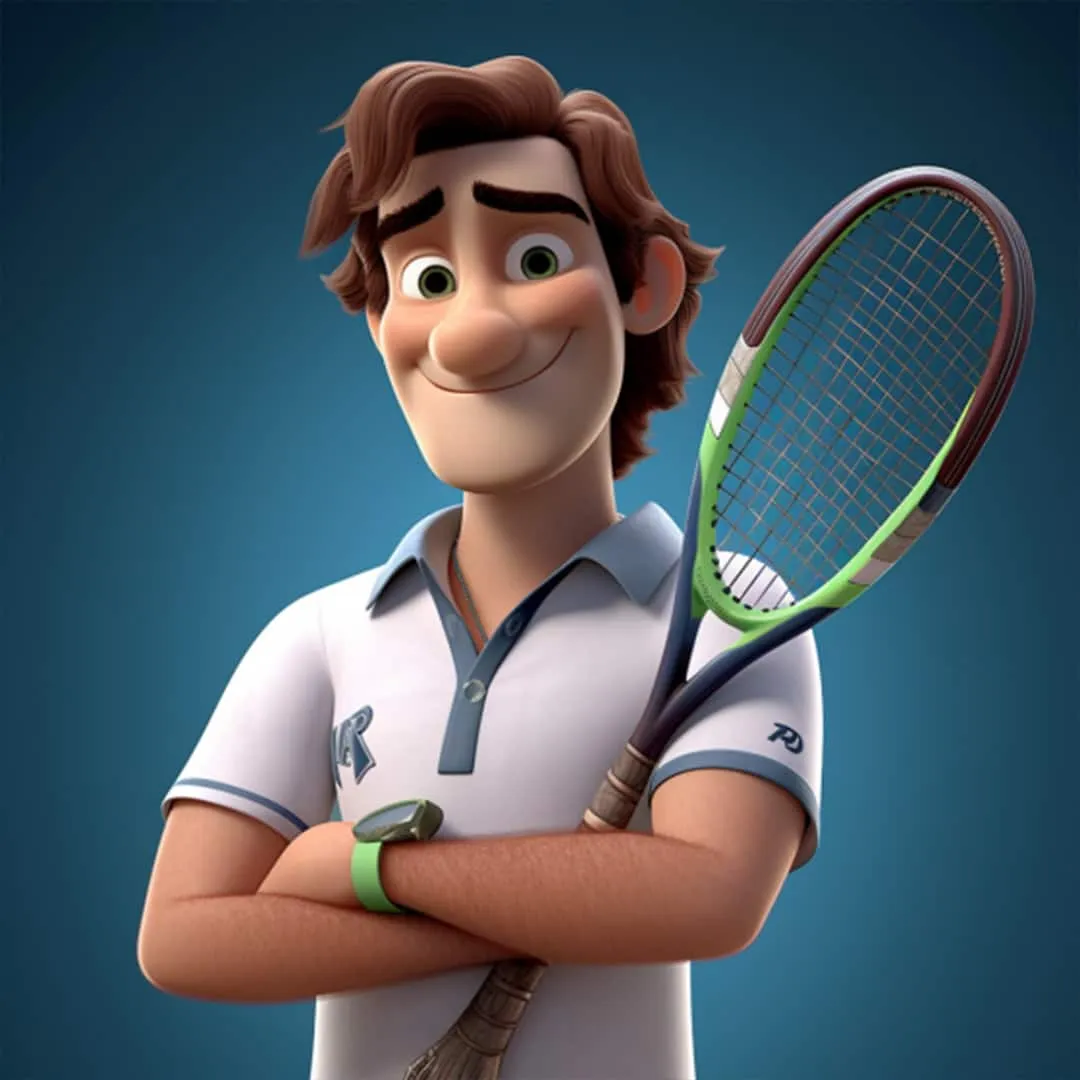 Roger Federer is a living legend and could be the "Greatest of All Time" in tennis. He is a graceful and elegant athlete with a charming personality, capturing the hearts of millions of fans around the world. His backhand is widely regarded as the most beautiful shot in the game, and his agility and movement on the court are unmatched. Off the court, he is a model of sportsmanship and a dedicated philanthropist, using his success to make a positive impact in the world. With his suave and sophisticated demeanor, Roger Federer is a true inspiration to all, representing the power of talent, dedication, and grace in the face of intense competition.
18. Lindsey Vonn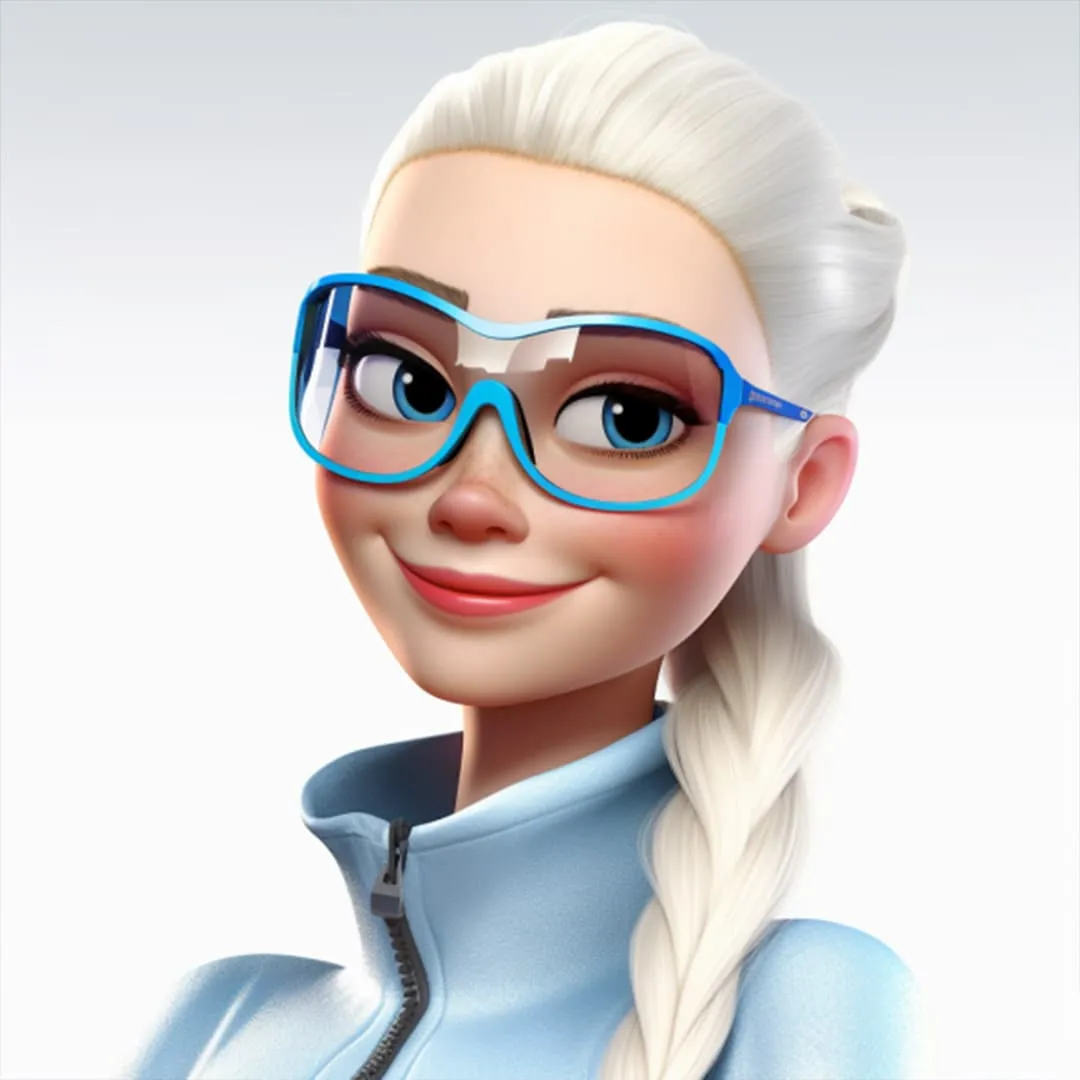 Lindsey Vonn is a remarkable athlete and a true force to be reckoned with on the slopes. As a skier, she has shown an unwavering commitment to excellence, pushing herself to her limits and breaking records along the way. With her lean and athletic build, she is a natural-born speed demon, able to navigate even the most treacherous terrain with skill and precision. Off the snow, she is an inspiring role model and advocate for young women in sports, using her platform to encourage others to follow their dreams and strive for greatness. With her fierce determination and unwavering passion, Lindsey Vonn is a true trailblazer, embodying the power of perseverance and dedication in the face of adversity.
19. Aaron Rodgers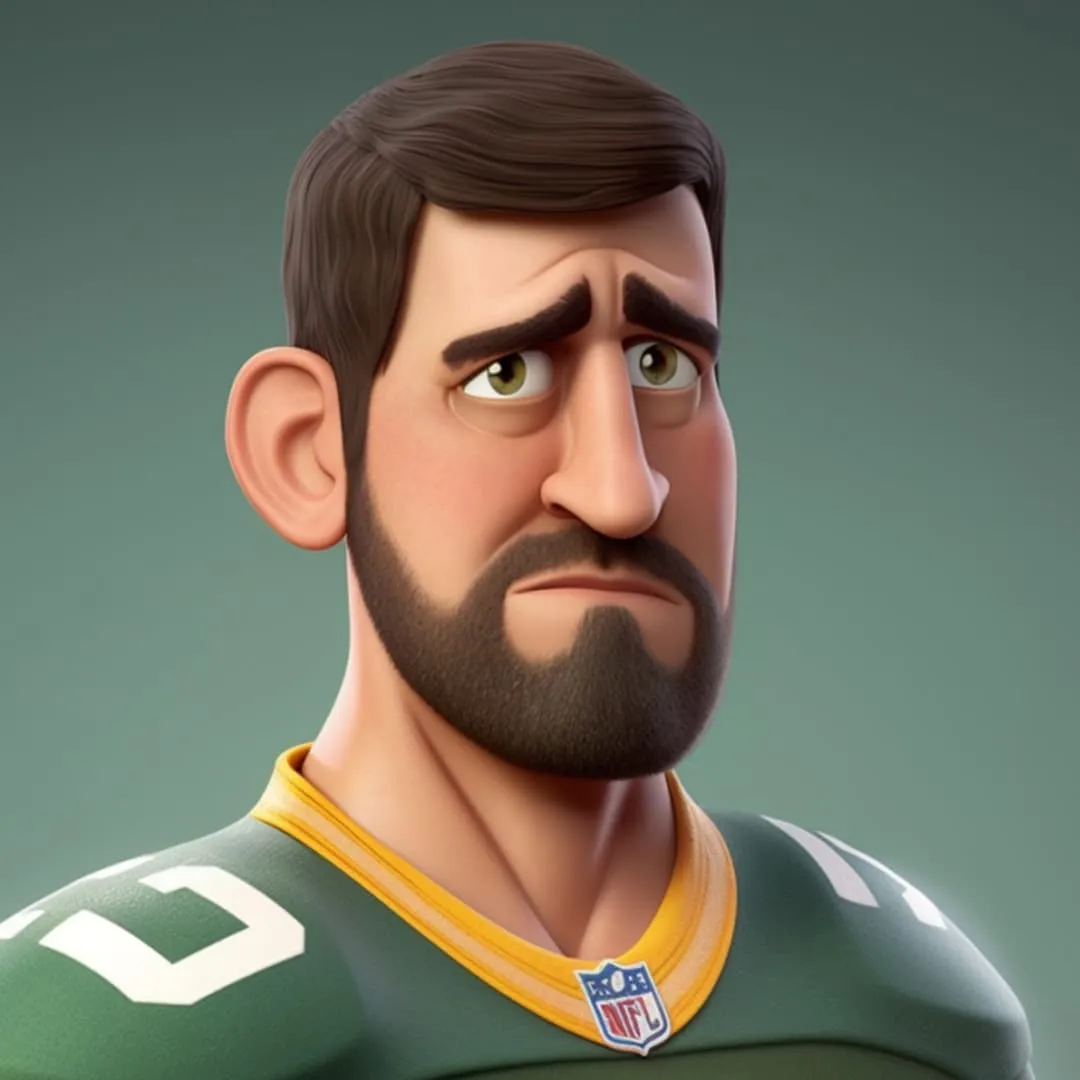 Aaron Rodgers exudes a playful and mischievous personality that is always on the lookout for fun and excitement. He possesses a confident and charismatic presence that can inspire his team to reach new heights. His competitive nature is balanced with a deep sense of sportsmanship and respect for his opponents, making him a true ambassador of the game both on and off the field. With his unique blend of talent, humor, and heart, Aaron Rodgers is a beloved and iconic NFL star, who embodies the power of teamwork, perseverance, and good sportsmanship.
20. Rafael Nadal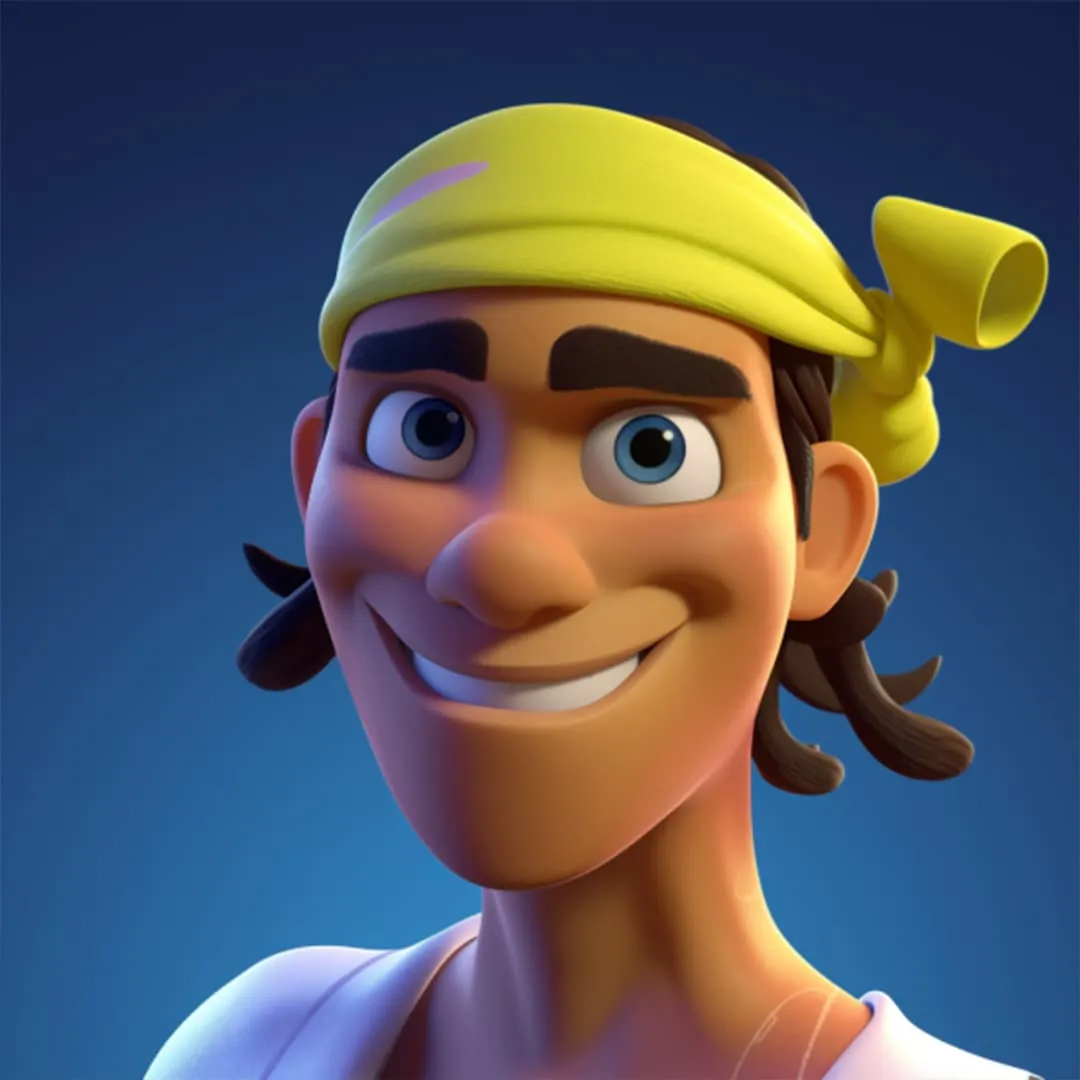 Rafael Nadal is a true force to be reckoned with on the tennis court. His powerful left arm, which has become a trademark of his playing style, is showcased in all its glory, striking fear into the hearts of his opponents. Along with his physical prowess, he also possesses an unbreakable spirit and an unwavering determination to succeed, always pushing himself to the limit in pursuit of his goals. Despite his fierce competitiveness, he is also known for his sportsmanship and respect for his opponents, earning him the admiration and respect of fans worldwide. With his combination of talent, grit, and heart, Rafael Nadal is a legendary and iconic tennis hero, embodying the values of hard work, perseverance, and fair play.
Methodology
Everything in this post was produced by AI. We used MidJourney's AI image creation tool to generate images of sporting personalities with some simple prompts and ChatGPT was used to write Pixar character descriptions for each athlete. The most popular contemporary sports personalities was taken from YouGovsAmerica 2023 Q1 ratings. *JJ Watts and the Gronk were replaced with Lionel Messi and Aaron Judge due to technical difficulties maintaining a pixar style.