2020 Belmont Stakes (Belmont Park) - Predictions & Betting Odds
2020 Belmont Stakes (Belmont Park) – Predictions & Betting Odds
"If you're playing only to win, go with my top longshot pick, Pneumatic"
Post Position and Odds – Belmont Stakes
Check out our predictions and odds for the 2020 Belmont Stakes at Belmont Park!
| | | | | |
| --- | --- | --- | --- | --- |
| PP | Horse | Odds | Jockey | Trainer |
| 1 | TAP IT TO WIN | 6/1 | J Velazquez | M Casse |
| 2 | SOLE VOLANTE | 9/2 | L Panici | P Biancone |
| 3 | MAX PLAYER | 15/1 | J Rosario | L Rice |
| 4 | MODERNIST | 15/1 | J Alvarado | W Mott |
| 5 | FARMINGTON ROAD | 15/1 | J Castellano | T Pletcher |
| 6 | FORE LEFT | 30/1 | J Ortiz | D O'Neill |
| 7 | JUNGLE RUNNER | 50/1 | R Gutierrez | S Asmussen |
| 8 | TIZ THE LAW | 6/5 | M Franco | B Tagg |
| 9 | DR POST | 5/1 | I Ortiz Jr. | T Pletcher |
| 10 | PNEUMATIC | 8/1 | R Santana Jr. | S Asmussen |
Bet on Belmont Stakes Here!
Led by the Florida Derby winner Tiz the Law, a field of ten will square off to decide the first leg of this year's Triple Crown in Saturday's $1,000,000 Belmont Stakes at Belmont Park.
Run around one-turn at 1 1/8-miles, this year's edition of the Belmont is unlike any other Belmont Stakes for multiple reasons. Due to the Coronavirus global pandemic, the schedule of this year's Triple Crown is drastically different. With both the Kentucky Derby and Preakness to be run in the fall, the Belmont was pushed from its normal place as the final leg, up to the initial race of the series in 2020.
The change in schedule also prompted NYRA to alter the distance of the "Test of a Champion" from its customary 1 ½-miles. Despite the changes, the Belmont Stakes is still the signature race of Belmont Park's racing year, and one of the most prestigious races on the American racing calendar.
Tiz the Law, in search of his fifth win in six career starts for Sackatoga Stables, will rule a solid favorite on Saturday, but many of the others come in with enough upside to consider as intriguing alternatives to the heavy favorite.
Belmont Stakes Race Information
| | |
| --- | --- |
| What to watch | Belmont Stakes (G1) |
| Where | Belmont Park |
| When | Saturday, June 20 — 5:42 pm EST |
| How to watch | NBC Sports |
| Purse | $1,000,000 |
Race Analysis
Tiz the Law
Already a Grade 1 winner over the Belmont Park main track with a rousing victory in last fall's Champagne Stakes, it's difficult to poke any holes in what the son of Constitution has accomplished thus far. Only a troubled trip over an off-track last year at Churchill Downs keeps him from a perfect record entering his most important race to date. Trained by Barclay Tagg and owned by Sackatoga Stables, Tiz the Law is from the same connections who brought us Funny Cide, the winner of two-thirds of the Triple crown nearly two decades ago. Besides being proven over the track, the New York-bred favorite brings class, tactical speed, and a sharp turn of foot into this test. Working very well for his first race since an easy win in the Florida Derby 12 weeks ago, it would seem the only unattractive thing about Tiz the Law in the Belmont will be his very low odds.
Sole Volante
Veteran trainer Patrick Biancone has gone old school in his preparation for Sole Volante, with a prep allowance victory only ten days before the Belmont. The winning performance should tighten up the stretch runner to offer his best shot on Saturday.  He is a deserving second choice, considering his very consistent form coming from Florida, but will be somewhat dependent on the unfolding pace of the race. Fast, contested early fractions will give him the best opportunity to make his late run. On the other hand, a more moderate pace will likely leave him with too much to do in the stretch. Either way, he is a good bet to rally up into the exotics.
Tap It to Win
The speed of the race drew the rail for the Belmont, making it very clear that he will head outright for the early lead. His recent allowance victory was reminiscent of what Conquistador Cielo did before winning the Met Mile and Belmont Stakes way back in 1982. A sharp win over the track makes him a real threat here, but he is likely to be bet like it. He is dangerous on the front end, but the late addition of Fore Left to the field probably compromises his chances. That and the spectre of Tiz the Law not being too far behind, have me willing to take a shot against the horse who is likely to be close to the second choice, without a career stakes win.
Dr. Post
With only three career starts, this son of Quality Road will be making a big step up in class on Saturday. Having said that, his win in the Unbridled Stakes is better than it looks on paper, as he was pinned and pushed in for several furlongs before ultimately displaying his superiority. That race was two months ago, so he's had time to mature a bit in preparation for this big test. He has a nice running style, similar to the favorite, which should put him in position coming out of the turn. If he's ready for this caliber, he is in with a shot.
Pneumatic
I could repeat the same synopsis for Pneumatic as I did for Dr. Post, but there are a couple of reasons that I like the son of Uncle Mo even a little bit more. The first is the odds board. While Dr. Post comes in off stakes win, this one lost in his most recent race, which should allow for him to drift up to the 10-1 range on Saturday. I also like the tough test he had while running third in the Matt Winn. After two sharp wins to begin his career at Oaklawn Park, he faced a tough pair in Maxfield and Ny Traffic in his third-lifetime start. He wasn't quite good enough that day, but I suspect the game third-place finish will really move him forward this time around. And remember, if Maxfield were in this race, he would be right there behind Tiz the Law as a race favorite.
Modernist
I was a little turned off that his Hall of Fame trainer Bill Mott was leaning to the Ohio Derby rather than the Belmont until a strong work changed his mind, but perhaps the horse knows better than his conditioner. He moved forward earlier this year with solid performances in both the Risen Star and Louisiana Derby but now finds tougher for his first race in three months. He's a progressive type who should like Belmont Park, but I fear he has neither the early speed to stay with the leaders or the turn of foot to kick it in with a few of the others at crunch time.
Max Player
After Sole Volante, the two others who want to come from well back with a strong late rally are Farmington Road and this one. While the former has had more chances to prove where he is at of late, Max Player has been on the sidelines waiting for his opportunity. I don't love the 4 ½ month layoff, but at least he has plenty of good workouts for trainer Linda Rice. The other thing I worry about is that when he won the Withers (G3) back in February, the horses who have come out of there have not distinguished themselves. No female trainer has ever won a Triple Crown race, and unfortunately, I believe that trend will continue on Saturday.
Farmington Road
I was disappointed by his most recent try, when fourth in the Arkansas Derby, as I thought that was a real opportunity for him to make some serious noise. He didn't do it, and now I wonder how he is going to fare better against a deeper bunch in here. He does have a consistent rally and is somewhat proven against graded stakes competition, but unless he really moves up over this track, I have to like others better.
Fore Left
On the bright side, he does come in off a win in the UAE 2000 Guineas (G3). The problem is that the win in Dubai came 4 ½ months ago and against much weaker competition. His American form before that overseas victory is a cut below this level. The Doug O'Neill trained runner has been freshened since, so his high turn of speed should be ready to roll early, but once the real running begins, it's hard to imagine him sticking around for a major share in the Belmont.
Jungle Runner
Unlike the other Steve Asmussen-trainee in the race, this one looks in over his head and hopelessly overmatched.
Best Bets for the Belmont Stakes
Here are my plays ($54 in total)
$20 Exacta Tiz the Law over Pneumatic = $20
$10 Exacta Pneumatic over Tiz the Law = $10
$1 Trifecta Box Tiz the Law, Pneumatic, Sole Volante and Dr. Post = $24
If you're playing only to win, go with my top longshot pick, Pneumatic.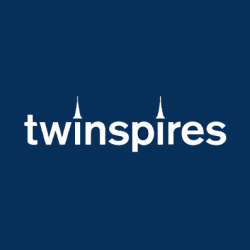 Bet on our pick Pneumatic (8/1)!
Get an extra $100 when you sign up with TwinSpires!
Bet Now
Get an extra $100 when you sign up with TwinSpires!
More Horse Racing Predictions & Odds
Oaklawn Handicap (Oaklawn Park) Predictions, Picks & Betting Odds
Check out our predictions, odds, and top picks for the Oaklawn Handicap at Oaklawn Park on Saturday, April 17.
HORSE RACING
15 April | 01:30 | Brian Zipse
Apple Blossom (Oaklawn Park) Predictions, Picks & Betting Odds
Check out our predictions and odds for the 2021 Apple Blossom horse race at Oaklawn Park on Saturday, April 17.
HORSE RACING
14 April | 03:20 | Brian Zipse
Maker's Mark Mile (Keeneland) Predictions, Picks & Betting Odds
Check out our predictions and odds for the Maker's Mark Mile at Keeneland! …
HORSE RACING
8 April | 05:30 | Brian Zipse
Best Sports Betting Strategies
1 January | 00:09 | admin
Guide to Live Betting, In-Play and In-Game Betting
3 October | 00:14 | admin
American Odds and the Concept of -110
2 October | 22:26 | admin