2020 Oaklawn Handicap (Oaklawn Park) - Predictions and Betting Odds
2020 Oaklawn Handicap (Oaklawn Park) – Predictions and Betting Odds
If you're playing only to win, go with my top pick, Tacitus.
Post Position and Odds – Oaklawn Handicap
Check out our predictions and odds for the 2020 Oaklawn Handicap at Oaklawn Park!
| PP | Horse | Odds | Jockey | Trainer |
| --- | --- | --- | --- | --- |
| 1 | CHESS CHIEF | 30/1 | B J Hernandez | D Stewart |
| 2 | TROPHY CHASER | 12/1 | S Camacho | J C Avila |
| 3 | BRAVAZO | 30/1 | M Mena | D W Lukas |
| 4 | MR FREEZE | 6/1 | J Talamo | D Romans |
| 5 | IDENTIFIER | 20/1 | S Elliot | O Gonzalez |
| 6 | WARRIOR'S CHARGE | 8/1 | F Geroux | B Cox |
| 7 | COMBATANT | 4/1 | J Rosario | J Sadler |
| 8 | SKY PROMISE | 20/1 | O Mojica | R Diodoro |
| 9 | TACITUS | 9/2 | J Velazquez | W Mott |
| 10 | CAPTIVATING MOON | 20/1 | J Leparoux | C Block |
| 11 | TAX | 15/1 | K Carmouche | D Gargan |
| 12 | BY MY STANDARDS | 9/2 | G Saez | W B Calhoun |
| 13 | NIGHT OPS | 15/1 | J Castellano | B Cox |
| 14 | IMPROBABLE | 8/1 | M Garcia | B Baffert |
Generally, one of the best races of the spring for older males, this year's Oaklawn Handicap (G2) has come up especially strong due to the current closure of many of America's top racetracks.
Carded between the two divisions of the Arkansas Derby on Saturday, the Oaklawn Park starting gate will be filled to capacity, with 14 of the best handicap horses in the nation racing for the top prize in the 1 ⅛-mile race, carrying a purse of $600,000. The 2020 edition is so deep that even setting a morning line favorite is no easy task.
A half dozen of the contestants should all garner plenty of wagering support, including:
Santa Anita Handicap hero
Combatant – last year's Belmont Stakes runner-up
Tacitus – recent New Orleans Classic winner
By My Standards – the speedy winner of the Gulfstream Park Mile
Mr Freeze – winner of the local Razorback
Warrior's Charge
Improbable – the recent runner-up in the Oaklawn Mile
Oaklawn Handicap Race Information
What: The Oaklawn Handicap (G2)
Where: Oaklawn Park
When: Saturday, May 2 — 6:04 pm Central time
How to watch: NBC Sports, Fox Sports 1 and TVG
Purse: $600,000
Oaklawn Handicap Race Analysis
Combatant
Was not of this class last year, but has turned things around nicely for new trainer John Sadler in 2020.
He started it off with a solid rally to be third in the San Pasqual (G2), before earning the biggest win of his career in the 10-furlong Santa Anita Handicap (G1).
Granted, it was not the strongest edition of the Big Cap, but still, he has shown marked improvement this season. He has also shown the ability to kick it in late, which should suit him well in a race that figures to have plenty of early pace. If he can transfer that form from Southern California to Oaklawn Park, he will be one of the ones to beat.
By My Standards
Like Combatant, he will need to prove that he can run his best away from his favorite track.
All of his best performances, and most of his career races, so far have come at Fair Grounds, including a sharp score in the New Orleans Classic (G2) last time. He'll need to work out a good stalking trip from an outside post to win.
From there, the table will be set right in front of him, and his recent form is so good, that provided that he is not strictly a horse for course, he should get first jump on the early leaders. He is one of the most likely winners of this wide-open affair.
Tacitus
While it's true that the son of Tapit has not won a race for just over a year, you only need to look at the races he's run in to realize that there is little shame in those six consecutive defeats.
He ran in only the biggest of races, and he accounted himself well each time. His consistent rally, with a solid pace up front, should set him up well in this, his second start of the year.
The change of riders to Hall of Famer John Velazquez should also give him an added punch needed to power on by down the stretch. He's full of class, and he is the top pick in here.
Mr Freeze
Looks to be the speed of the speed, and comes in off excellent form, having finished second in the Pegasus World Cup, before rolling in the Gulfstream Park Mile in his two starts this year.
As good as he looks while winning, though, take note that he has yet to be able to defeat a truly top-class horse when looked in the eye.
Respect should be given for both his speed and his talent, but until he proves he can beat an outstanding field like this, I am going to leave him off my tickets as one of the favorites.
Improbable
The beaten Kentucky Derby and Preakness favorite of 2019 ran an admirable race when drawn on the far outside for his 2020 debut.
That second-place finish to Tom's d'Etat shows that he is in top form already. The problem is that he will break even farther outside in this one, and this time, there are a number of formidable horses to deal with.
A repeat of that performance certainly puts him in with a chance in here, but the post position, as well as the competition, make me believe that a minor award is more likely.
Warrior's Charge
It's hard to fault this Brad Cox-trainee, as he has won four of his last five, with the only loss coming in a solid performance in last spring's Preakness (G1).
A very game-winner of his only start this year, he should be ready to fire his best shot in here. Like Mr Freeze, though, he wants the early lead, which could lead to an early speed duel. He also has never won a race of this level before.
Of the two speed horses, I like this one a bit more, but it will be tough to battle early and then hold off all of the good horses coming from behind.
Trophy Chaser
Has been a horse with obvious talent since day one, but has never been able to win anything close to this. Having said that, since being stretched back out to two-turns, he has looked better than ever. His most recent two performances give hope that he might finally be able to legitimately compete with the best.
Night Ops
A horse on the improve, the son of Warrior's Reward ran big last time to win the Essex Stakes (G3) over a sloppy track. It was also his second straight win at Oaklawn Park. Like several in here, it is a matter of taking on better horses than ever before, but he certainly comes in running better than ever before.
Tax
He has back class and actually defeated my top pick in here, Tacitus, last summer at Saratoga. In fairness, though, Tacitus had a rough trip that afternoon in the Jim Dandy (G2). Still, Tax was a nice 3-year-old in 2019. He never could handle the going in the biggest of races, though, and Saturday's test would seem to qualify as just that.
Sky Promise
A come from the clouds closer, he got up late to win the Temperence Hill Stakes most recently at 12 furlongs. Now he cuts back to 9 furlongs for this and faces much tougher. Despite the expected solid early pace, it's hard to imagine him coming from last to do better than a minor share in this one.
Identifier
Another coming in off a stakes win in his last, he used a strong late rally to win the Hal's Hope (G3) at Gulfstream Park at odds of 60-1. Can he pull off another big shocker in the Oaklawn Handicap? I don't think so. This race is just much tougher than he faced in South Florida.
Captivating Moon
A graded stakes performer on the turf, he's switched back to dirt for six out of seven of his most recent races, finding moderate success.
You know he likes the distance, so if the pace is hot, his consistent late rally could get him up for a piece. Not likely to win, by any means, he might be a good horse to use at long odds to fill out your trifecta or superfecta plays.
Bravazo
A few years ago he was second in the Preakness, Haskell, and Clark Handicap, as well as third in the Travers and Breeders' Cup Dirt Mile. But after a layoff of ten months, he has yet to find that good form again. He's a longshot chance considering the back class, but looking at his four races since the layoff, he's also hard to get too excited about.
Chess Chief
Displaying the overall depth of this field, this one has shown the ability to rally into the picture against good horses and could well end up as the longest shot on the board on Saturday.
He finished second in the West Virginia Derby and third in the Oklahoma Derby last season. Having said that, he looks a little too overmatched in here to expect a solid placing.
Best Bets for Oaklawn Handicap
Here are my plays ($65 in total)
$10 Exacta part wheel – Tacitus over By My Standards and Combatant = $20
$5 Exacta part wheel Tacitus over Improbable, Warrior's Charge, Trophy Chaser, Night Ops and Captivating Moon  = $25
$5 Exacta part wheel – By My Standards, Combatant, Trophy Chaser and Night Ops over Tacitus = $20
If you're playing only to win, go with my top pick, Tacitus.
Bet on the 2020 Oaklawn Handicap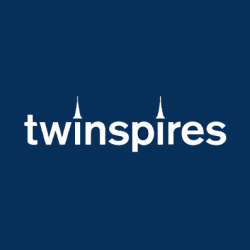 Get an extra $100 when you sign up with TwinSpires!
21+ | Terms and conditions apply
More Horse Racing Predictions & Odds
Santa Anita Handicap (Santa Anita Park) Predictions, Odds & Picks
We break down Santa Anita Handicap at Santa Anita Park. Check out betting odds, predictions, and picks for the race.
HORSE RACING
5 March | 03:46 | Brian Zipse
San Felipe Stakes (Santa Anita Park) Predictions, Odds & Picks
We break down San Felipe Stakes at Santa Anita Park. Check out betting odds, predictions, and picks for the race.
HORSE RACING
4 March | 03:48 | Brian Zipse
Fountain of Youth Stakes (Gulfstream Park) Predictions, Odds & Picks
We break down Fountain of Youth Stakes at Gulfstream Park. Check out betting odds, predictions, and picks for the race.
HORSE RACING
25 February | 03:00 | Brian Zipse
Best Sports Betting Strategies
1 January | 00:09 | admin
Betting Against the Public
5 October | 15:09 | admin
Guide to Live Betting, In-Play and In-Game Betting
3 October | 00:14 | admin