Champions League Winner 2020 - Predictions and Betting Odds
Champions League Winner 2020 – Predictions and Betting Odds
The Champions League returns in August with 12 teams set to battle it out
One-off matches will replace the usual two-legged contests 
There are a host of contenders who will be eyeing the biggest trophy in European soccer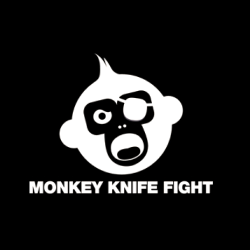 Claim Your $50 DFS Bonus!
Use bonus code WSN50 and get a $50 sign-up bonus!
Play Now
Use bonus code WSN50 and get a $50 sign-up bonus!
The Champions League will resume next month in a different structure to that which we have grown accustomed to over the years. There are still four second legs from the round of 16 to be fulfilled, after which the quarter-finals, semi-finals and final will all take place in the Portuguese capital of Lisbon. The last eight and last four will consist of one-off matches rather than the usual two-legged ties.
That changes the dynamic of the tournament considerably. Many ties at this stage are settled on away goals, a rule which was introduced to encourage teams to play attacking soccer at opposition stadiums. Some sides will be advantaged by the absence of a second leg, which in theory should increase the chances of underdogs pulling off upsets.
Twelve teams remain at the time of writing, although that will be whittled down to eight after the first two days of the resumption. Representatives from each of Europe's five biggest leagues remain, with Spain and Italy providing three teams apiece, and Germany, England and France each supplying two.
The remaining dozen contains both perennial European champions and teams that have never made it to this stage of the competition before. There is plenty to get excited about, then, with a mini-tournament in Lisbon a uniquely exciting way to determine the next kings of European soccer.
Champions League Winner 2020 Odds
Odds taken from DraftKings Sportsbook.
Favorites to Win the Champions League
Bayern Munich are the bookmaker's favorites to win the competition, and it is not hard to see why. The Bundesliga champions have a 3-0 lead over Chelsea going into the second leg of their last-16 tie, and their form since German soccer returned in May is ominous: Bayern won 11 of their remaining 11 games. Hansi Flick's side looks well balanced between attack and defense, although they are on the harder side of the draw.
Paris Saint-Germain and Manchester City are both looking for their first-ever Champions League triumph. Ligue 1's decision to abort the 2019/20 campaign marked it apart from the Premier League, La Liga, Serie A and the Bundesliga, and PSG may be rustier than many of their competitors as a result. City, meanwhile, have phenomenal talent to call upon in attack, but defensive issues have plagued them all season.
Atletico Madrid are fourth in the odds but should arguably be higher having already secured passage to the quarter-finals by impressively knocking out Liverpool, last season's victors. Diego Simeone's side are tough to beat and their manager has experience of the latter stages of this competition, which cannot be said for many of his counterparts on Atletico's side of the draw.
Underdogs to Win the Champions League
It feels strange to label Real Madrid as underdogs, but that is the position the 13-time European champions find themselves in. Trailing 2-1 to Manchester City, Zinedine Zidane's men will require a huge effort in the second leg at the Etihad Stadium to reach the quarter-finals. Their recent form over in La Liga shows their chances cannot be dismissed out of hand, however.
An Atalanta triumph would be among European soccer's greatest ever stories, and it is perhaps not as unlikely as it sounds. Gian Piero Gasperini's attack-minded team are in excellent form in Serie A and, given the revamped format, are just three wins away from lifting the trophy.
Like Atalanta, RB Leipzig have never reached this stage of the competition before. They face a tricky task against Atletico Madrid in the quarter-finals, and the fact they tailed away in the Bundesliga does not bode particularly well.
The prospects of Juventus and Barcelona are somewhat better. The Serie A side are 1-0 down to Lyon at half-time of their last-16 encounter but should turn the situation around, and in Cristiano Ronaldo they have one of the greatest players of all time in their corner. Maurizio Sarri's team have underwhelmed for much of the season but Juve cannot be written off.
Barcelona have a similar luxury in their possession of Lionel Messi, but they will need a huge improvement on the way they have performed in La Liga to even make it through to the semi-finals. Still, with Messi in situ anything is possible, and there is a chance that Barcelona might relish their unfamiliar status as underdogs.
No Chance to Win the Champions League
Given that they are 1-0 up from the first leg of their last-16 clash with Juventus, Lyon's odds might appear a touch on the long side. However, the French side are probably the weakest team remaining in the competition, and their chances are further weakened by Ligue 1's early finish.
Chelsea need a miracle to overcome Bayern Munich in the last 16, while Napoli's position outside the top six in Serie A is hardly likely to leave the rest of Europe quaking in their boots.
Our Pick
Back Atletico Madrid to get their hands on the trophy. Bayern are deservedly favorites but the odds on Simeone's side triumphing make them the best value selection.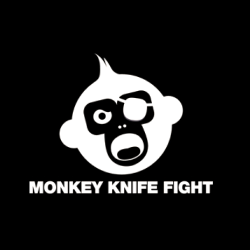 Claim Your $50 DFS Bonus!
Use bonus code WSN50 and get a $50 sign-up bonus!
Play Now
Use bonus code WSN50 and get a $50 sign-up bonus!
How to Bet on Soccer
6 February | 17:26 | admin
Best Sports Betting Strategies
1 January | 00:09 | admin
Guide to Live Betting, In-Play and In-Game Betting
3 October | 00:14 | admin
More International Soccer News
Liverpool vs Real Madrid Champions League Prediction, Odds & Picks
Real Madrid hold a 3-1 lead ahead of the second leg of this Champions League tie, but Liverpool have completed comebacks from even more precarious positions.
INTERNATIONAL SOCCER
12 April | 10:25 | Greg Lea
Borussia Dortmund vs Manchester City Champions League Prediction, Odds & Picks
Manchester City hold a 2-1 advantage going into the second leg of this Champions League quarter-final, but Borussia Dortmund are not out of the tie just yet.
INTERNATIONAL SOCCER
12 April | 09:51 | Greg Lea
Chelsea vs Porto Champions League Prediction, Odds & Picks
Chelsea scored a second goal late on in the first leg of this Champions League quarter-final, and Porto will find it difficult to mount a comeback from two down …
INTERNATIONAL SOCCER
12 April | 09:21 | Greg Lea
Greg Lea
Greg Lea is a freelance soccer journalist from London. He is the former editor of The Set Pieces, and has contributed to the Guardian, FourFourTwo, and ESPN. A Crystal Palace fan, he is a long-time subscriber to the belief that it's the taking part that counts.
Email: [email protected]