Value Picks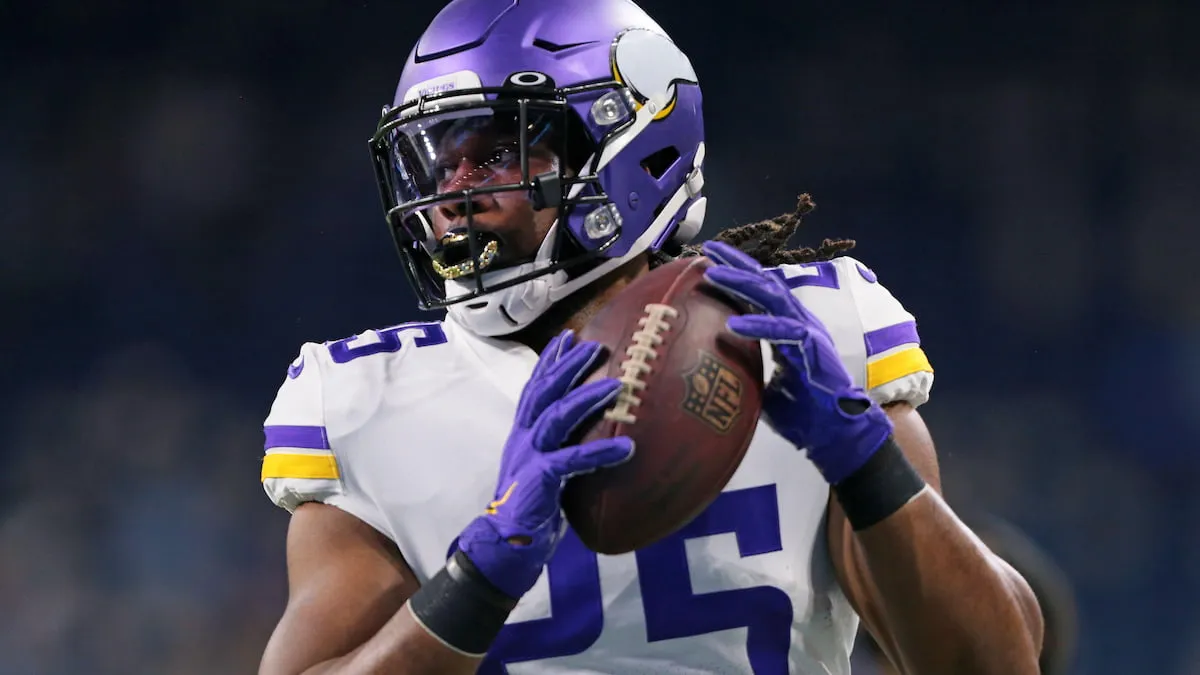 Quarterback - C.J. Stroud @ JAX, $5,300 on DraftKings / $6,600 on FanDuel
Stroud had his fair share of ups and downs in Week 2 but for fantasy football, 384 yards and two touchdowns represent a massive success.
With the ability to run it back with the same weapons — knock on wood, no apparent injuries — Stroud can light up a Jacksonville secondary that has allowed over 256 passing yards a game through two weeks, 25th in the NFL.
Houston has allowed 56 points between the Colts and the Ravens, nearly equally spread out. It's why Stroud can sling the rock among the best of them, at least in terms of attempts right now. That sets him up to be a strong value at a cheap price tag.
Running Back - Alexander Mattison vs. LAC, $5,800 on DraftKings / $6,300 on FanDuel
Few running backs have been as disappointing as Mattison through two weeks. He is the not-so-proud leader of the NFL's worst rushing attack thus far, which likely factored into why the team decided to trade for Cam Akers in exchange for a swap of late 2026 picks.
However, Akers has been far from consistent since returning from his Achilles injury. He couldn't even beat out Kyren Williams. While Akers will see some playtime this trade was always a testament to Ty Chandler and the lack of depth behind Mattison. Chandler is the only Vikings running back with a carry other than Mattison, with just four carries in two games.
Mattison has dominated touches and after two tough matchups against Tampa Bay and Philadelphia, the 2019 third-round pick can make a statement against a soft Chargers front that has allowed rushing touchdowns in back-to-back weeks to Raheem Mostert and Derrick Henry. The Vikings have also been a terrific offense that should get Mattison to the goal line, something that salvaged the running back's Week 1 fantasy day already.
Mattison will likely be a lowly-owned play due to his slow start and the Akers trade, providing an extra bonus.
Wide Receiver - Elijah Moore vs. TEN, $4,700 on DraftKings / $6,100 on FanDuel
The Browns receiver has come a few inches away from some big plays this year, with throws coming just a bit too high or wide for Moore to get his feet in. But the positive news is that the former Jet has seen 16 targets, just one fewer than Amari Cooper this season.
Moore posted a 13.3 ADOT which measures how far downfield his targets are coming. That's a terrific number, and Moore can try to keep it going against a Titans secondary that was just gouged by Justin Herbert, Keenan Allen and Mike Williams.
If Watson can finally throw an accurate pass and Moore can finally get both feet in, then the Browns receiver can post good value on a $4,700 price tag.
Tight End - Zach Ertz vs. DAL, $3,500 on DraftKings / $5,100 on FanDuel
Who would've thought Ertz, who turns 33 in November and is coming off a season-ending ACL injury, would be leading tight ends in targets through the first two weeks of the season? If that doesn't exemplify how frustrating the tight-end position can be for fantasy, I'm not sure what does.
Nevertheless, Ertz seems to be a favorite of Josh Dobbs, and now he gets a Cowboys team that just allowed five receptions and 50 yards to Tyler Conklin. This play might be a smidge riskier than it appears due to the pressure Dallas can put on Dobbs, but Ertz continues to soak up targets and at a cheap $3,500 cost, you could do a lot worse.
Defense - Seattle Seahawks vs. CAR, $3,200 on DraftKings / $4,200 on FanDuel
Seattle has been massively disappointing on defense, struggling to get to the quarterback and ultimately not providing Geno Smith and the offense with much help. However, the defense took a step in the right direction in Week 2 and has an opportunity to make a leap in Week 3.
It's been an equally disappointing start for Bryce Young on the Panthers, with two Week 1 interceptions and an abysmal 4.2 yards-per-attempt that ranks as the third-worst start in NFL history. Whether you blame Young, the weapons or just a natural learning curve is entirely up to you, but it will help Seattle, nonetheless.
If Young can't play due to his ankle injury, Andy Dalton would start. The Panthers might actually move the ball better with Dalton, but Seattle would remain a fair-value play.
This is a bounce-back spot for Uchenna Nwosu and his Seahawks teammates.