Philadelphia Eagles vs New York Giants: Predictions and Odds (NFL Week 17)
The Green Men of WSN's Picks and Best Bets Podcast are split, with Adam picking the New York Giants and Ryan taking the Philadelphia Eagles. My prediction for the final score is Eagles 27, Giants 23
How to Watch: Eagles vs Giants
What: Philadelphia Eagles at New York Giants
When: Sunday, December 29 at 4:25 pm ET
Where: MetLife Stadium at the Meadowlands Sports Complex in East Rutherford, New Jersey
How (TV): FOX
Eagles vs Giants – Point Spread
Eagles -4.5, Giants +4.5
Philadelphia vs New York – Game Preview
After a lot of ups and downs to their season, the 8-7 Philadelphia Eagles control their own postseason destiny in Week 17 because if they can manage to beat the 4-11 New York Giants, they will win the NFC East and become the fourth NFC playoff seed.
It all came down to the Eagles' 17-9 win in Week 16 over their biggest divisional rivals, the Dallas Cowboys, and now they must face the tricky Giants, who have only won 4 games this season, their most recent victory being over the Washington Redskins last week by a score of 41-35.
Philadelphia is a bit stronger on defense than on offense right now, whereas New York is at the bottom third of the league on both sides of the ball, so we take a quick side by side look at these two teams to see how they match up for their final confrontation of the season.
The 8-7-0 Philadelphia Eagles
Well, anyone who doubted if the Philadelphia Eagles could get the job done when they needed to only has to look at their last three wins in a row, all against divisional opponents, the biggest win being against the Dallas Cowboys last week by a score of 17-9, a must-win if ever there was one.
Now all the Eagles must do is beat the stumbling bumbling New York Giants in Week 17 and the NFC East and a fourth playoff seed are theirs, but that isn't at all a given against a Giants team that showed quite a bit of offensive life (see below) last week against the Washington Redskins.
And the even better news is that quarterback Carson Wentz is healthy and will be starting the 16th game of an NFL season (only his second time ever doing that), now if only his receivers and star running back can heal up in time for this incredibly important game.
The 4-11-0 New York Giants
The New York Giants had just tied a franchise record in Week 14 by losing nine straight games, but then they have somehow won their last two in a row (okay, so it was against the struggling Miami Dolphins and Washington Redskins), giving hope to their fans that all is not completely lost in the Meadowlands.
Talk about hopeful – against the Skins, Giants' rookie quarterback Daniel Jones set a career-high as he threw for 352 yards and five touchdowns while star running back Saquon Barkley set a franchise record for yards from scrimmage with 279 and two touchdowns.
Their postseason hopes and dreams smashed many weeks ago, Philadelphia's only hope for joy in this one is to play a major part in spoiling the Eagles' playoff chances, which at the very least would be a positive something for them to take into the offseason.
Eagles vs Giants – History
These two NFC East rivals have met 173 total times (including 4 postseason games), with Philadelphia winning 86 of those times and New York winning 85 games plus 2 ties.
The last time these two teams played was in Week 14 of this season when the Giants traveled to Philly just to get beaten by the Eagles in overtime by a score of 23-17.
If the Eagles win this matchup, they'll move to 9-7-0 and will have permanently edged out the Dallas Cowboys as champions of the NFC East, making them the fourth NFC playoff seed for the upcoming postseason.
But if the Giants come out winners in this one, they'll be 5-11-0 and though that won't make a lick of difference to their postseason chances (still zero), it will make the Dallas Cowboys quite happy, especially if they beat the Washington Redskins in Week 17 and take the NFC East themselves.
Questions to Answer
Who's favored to win this Week 17 Eagles-Giants matchup?
Which team has a better offense? Defense? Special teams?
Which team's quarterback is more likely to lead his team to victory?
We're going to briefly compare the Eagles and the Giants next and attempt to answer those questions and more.
Offensive Stats Comparison
Philadelphia Eagles Overall Offense
Ranked 13th overall in 2019
Passing attack currently ranked 12th
Rushing attack currently ranked 12th
The Eagles have a top-10 quarterback in Carson Wentz, and this is the first season in a while (since his rookie year in 2016) that the team will have him starting healthy and under center for all sixteen of their games.
On average, Philadelphia has scored 23.4 points and almost 360 yards of total offense per game, and they are fortunate to have one of the premiere receiving tight ends in the league, Zach Ertz, right now ranked second in the league in production at his position with 88 catches for 916 yards and 6 touchdowns.
The Eagles offense could take a big hit from injury in Week 17 (what else is new?), with wide receivers Nelson Agholor (knee) and J.J. Arcega-Whiteside (foot) and running back Jordan Howard (shoulder) all listed as questionable for this one.
New York Giants Overall Offense
Ranked 23rd overall in 2019
Passing attack currently ranked 19th
Rushing attack currently ranked 20th
So much for veteran quarterback Eli Manning's comeback – in Week 16 rookie Daniel Jones was back under center and had a career day against the Washington Redskins, completing 28-of-42 for 352 yards and five touchdowns, both career highs for the future of this franchise.
This season, wide receiver Golden Tate's catching percentage (57.1) has been the lowest of his career, but he had a fun game against the Redskins last week, snagging 6-of-11 for 96 yards as the game's leading receiver.
Like most NFL teams by Week 17, injuries have taken out a lot of Giants players, with fourteen of them designated to the injured reserve list at this point, plus for Week 17 the offense may have to play without tight end Rhett Ellison (concussion) and tackle Mike Remmers (head), both listed as questionable.
Offensive Advantage
The Philadelphia Eagles have the definite offensive advantage in this one, but with Saquon Barkley running the ball and a rookie quarterback on fire, the Giants could grab back the edge at any moment if given the chance.
Defensive Stats Comparison
Philadelphia Eagles Overall Defense
Ranked 9th overall in 2019
Passing defense currently ranked 17th
Rushing defense currently ranked 3rd
The Eagles' defense is far better against the run that the pass (which is obviously a good thing facing a back like Barkley) and they have 10 total interceptions and 39 quarterback sacks on the season.
One guy Giants' Jones should beware of is Philadelphia defensive end Brandon Graham, who is a beast on the D line, so far with 7.5 sacks, 16 quarterback hits, a forced fumble, 2 fumble recoveries and 47 total tackles (12 of those for a loss).
Philadelphia's secondary could be short an Eagle since star cornerback Jalen Mills is still dealing with an ankle injury that has him listed as questionable, currently a game-time decision.
New York Giants Overall Defense
Ranked 24th overall in 2019
Passing defense currently ranked 26th
Rushing defense currently ranked 19th
The Giants need work on this side of the ball – they're allowing opponents to score almost 28 points per game (tough for their shaky offense to top that) and they have 10 interceptions and 35 total sacks, both ranked in the bottom third of the league.
One guy that Carson Wentz had best be on alert for is Giants' linebacker Markus Golden, who has 9.5 sacks this season, 27 quarterback hits, a fumble recovery for a touchdown and 65 total tackles (12 for a loss).
As if this game weren't going to be challenging enough, now two Giants' defensive players are listed as questionable for Week 17, and they are cornerback Sam Beal (neck) and linebacker Alec Ogletree (back).
Defensive Advantage
The Eagles are a whole lot better than the Giants on the defensive side of the ball and will have a definite defensive advantage in this one.
Eagles vs Giants – Final Game Analysis
Why Will the Eagles Win this Game?
Put it this way, if the Philadelphia Eagles figured out a way to beat the Dallas Cowboys last week, then they most certainly can figure out how to win against the far less challenging New York Giants, though (as Wentz has already stated to the media) a win in this Week 17 matchup is not a given as nobody should be looking past it just yet.
Look at the numbers – the Eagles are better than the Giants in most (if not all) things football this season (including the run defense to matchup against Barkley), and with a better offense and defense and plenty of healthy players to suit up, there is no reason this shouldn't be an easy win for Philadelphia.
It wouldn't hurt Philadelphia to put some big pressure on Jones, the Giants' rookie QB (blitz him and put the fear of sack into his every decision), and if they can they will beat New York for the second time this season on their way to a postseason run that should have been theirs all along.
Why Will the Giants Win this Game?
The New York Giants have the taste of winning in their mouths (they've won twice in a row for the second time this season) and last week their offense came together with a career-high and a franchise-record (see above) in a way that could signify a new beginning, even if it is too late for this season.
For a win to happen, Jones and Barkley would have to have a repeat of their output from last week, but more importantly, defensive coordinator James Bettcher must game plan a way to neutralize Zach Ertz and Jordan Howard and take their chances against the rest of those (many) Eagles' playmakers.
And the final reason the Giants could win this one – it's at home in the Meadowlands, where they have half their wins this season, and if ever a New York crowd is going to show up and wreak havoc on a sports enemy for a possible spoiling situation, it's this one against the hated Eagles, for sure.
Philadelphia Eagles vs New York Giants Game Odds
The latest odds for Eagles vs Giants are provided by bet365 NJ, DraftKings Sportsbook, and Caesars NJ.
Money Line
Philadelphia Eagles vs New York Giants – Who Will Win?
The Philadelphia Eagles will beat the New York Giants by 4 in Week 17 and become the NFC East champions and the fourth NFC playoff seed this postseason.
My prediction for the final score is Eagles 27, Giants 23
Philadelphia Eagles vs New York Giants Game Odds
The latest odds for Titans vs Texans are provided by bet365 NJ, DraftKings Sportsbook, and Caesars NJ.
Money Line
More NFL Predictions & Odds
Rams vs Cardinals Week 3: Can QB Kyler Murray Continue to Evade Tacklers?
The NFC West is all tied up at 1-1 as two of their exciting teams go helmet to helmet as the Los Angeles Rams take on the Arizona Cardinals; predictions, odds, and picks …
NFL
23 September | 11:47 | Mike Lukas
Eagles vs Commanders Week 3: Can QB Jalen Hurts Sustain His Style of Offense?
Prepare yourself for a rough battle in the NFC East as the Philadelphia Eagles face the Washington Commanders; predictions, odds, and picks.
NFL
23 September | 08:58 | Mike Lukas
Bills vs Dolphins Week 3: Can the Bills' Secondary Cover the Cheetah?
Here's an NFL Week 3 battle between the top two AFC East teams as Josh Allen's Buffalo Bills face Tua Tagovailoa's Miami Dolphins; predictions, odds, and picks.
NFL
23 September | 02:00 | Mike Lukas
Bet On NFL With These NJ Sportsbooks

21+ | T&Cs apply
Great payment and customer support
Access to fantasy sports with one account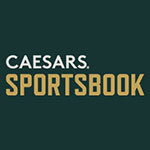 21+ | Terms and conditions apply
No betthroughs required
Lots of sportspecific promos
Promo code wsnfull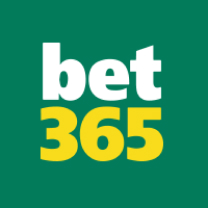 21+ | T&Cs, time limits & exclusions apply
Impressive range of bonuses
One of the worlds biggest sportsbooks