Super Bowl Winners - Full Breakdown (Prize Money, Most Wins for a QB)
Earning a Lombardi Ain't Easy
Ask anyone who's ever coached or played professional football – winning the Super Bowl is no easy feat, in fact, it's darn near impossible.
Every year, thirty-two NFL franchises from both conferences brutally compete for seventeen weeks during the regular season just to qualify for one of the twelve postseason spots that are available.
Then, after a Wild Card round, a Divisional round and a Conference round of playoffs, two final teams remain, one from the AFC and the other from the NFC, and they compete for one of the most coveted prizes in professional sports, the Lombardi Trophy, given to the Super Bowl Champion of that year.
Do Winners of the Super Bowl Get Paid Extra?
It's true, winners of every Super Bowl also make an extra paycheck and receive a special ring.
In terms of the paycheck, it's (relatively) substantial – last year when the New England Patriots beat the Los Angeles Rams, every Pats player received an extra bonus worth $118,000, which gets added onto what they already received for winning the Divisional playoff ($29,000) and the conference playoff ($54,000), bringing their postseason total to $210,000.
The Los Angeles Rams players, who lost the Super Bowl, also received some extra money for playing, each getting $59,000 for their SB appearance, plus what they already received for winning the Divisional playoff ($29,000) and the conference playoff ($54,000), bringing their postseason total to $142,000.
The Super Bowl Winner Ring
Besides bragging rights and cash, Super Bowl winners receive an incredibly valuable ring, specially designed and built for the occasion.
150 rings are made and given to the 53 players plus the coaches, executives and others, with the total cost at about $5 million for all the rings combined, making each one worth about $36,000.
The Patriots last ring reportedly contained 416 round diamonds and 6 marquise-cut diamonds, which weighed a total of 8.25 carats, but there were also 20 blue sapphires (1.5 carats) included, bringing the total carat weight of the ring to an impressive 9.85.
How the #SuperBowlRing was made. [VIDEO] http://t.co/Dxmah57mWF pic.twitter.com/tG4s1lbkdw

— Seattle Seahawks (@Seahawks) July 24, 2014
How Many NFL Teams Have Ever Won a Super Bowl?
If you include the teams that have moved to other cities, 20 total NFL franchises have won in a Super Bowl.
In a league of 32 teams, that means that 12 of them have never won in a Super Bowl.
Eight NFL teams have appeared in the Super Bowl at some point but have never won one, and four teams have never even been there at all.
Which NFL Team Has Won the Most Super Bowls?
12 NFL franchises have won multiple Super Bowls.
Which NFL Head-Coach Has the Most Super Bowl Wins?
32 different NFL head coaches have won a Super Bowl championship, 13 of them have multiple wins.
The leader of the group is New England Patriots head coach Bill Belichick, whose teams have earned 6 Lombardi trophies under his leadership with nine total appearances.
Pittsburgh Steelers head coach Chuck Noll is next in line with four championship rings, while San Francisco 49ers' Bill Walsh and the Washington Redskin's Joe Gibbs have 3 Super Bowl wins apiece.
Nine NFL head coaches have won two Super Bowls, and the rest in the list have won 'just' one, still a unique and remarkable feat in their careers.
Which NFL Quarterback Has Won the Most Super Bowls?
There are multiple reasons why just about everyone calls New England Patriots' quarterback Tom Brady the GOAT (greatest of all time), like his longevity (he's 42-years old and still playing) and his football IQ (he helps rookies play like pros), but his biggest claim to fame has to be the number of times he's taken his Pats to the Big Game and certainly the number of times he's won it.
Brady leads the quarterback pack with 9 Super Bowl appearances and 6 Super Bowl wins, and they are Super Bowls XXXVI, XXXVIII, XXXIX, XLIX, LI, and LIII.
Next in line are San Francisco 49ers' legend Joe Montana and Pittsburgh Steelers' stud Terry Bradshaw with 4 Lombardi trophies apiece, and then Dallas Cowboys' superstar Troy Aikman with 3 to his name.
Which NFL Quarterbacks Have Won in Super Bowls Twice?
Eight NFL quarterbacks have been victorious in two Super Bowl Championships, and they are:
Peyton Manning, Indianapolis Colts and Denver Broncos
Eli Manning, New York Giants
Jim Plunkett, Oakland Raiders
Bob Griese, Miami Dolphins
Roger Staubach, Dallas Cowboys
Ben Roethlisberger, Pittsburgh Steelers
John Elway, Denver Broncos
Bart Starr, Green Bay Packers
And twenty total great quarterbacks won in just one Super Bowl game.
Who Will Be the Next Super Bowl Champion?
Super Bowl XIV will be played in a few weeks (Sunday, February 2 at 5:50 pm ET on FOX), and right now there is one clear favorite and two teams that are neck and neck right behind.
The Baltimore Ravens were predicted to be the next Super Bowl champs, the odds of them winning were listed at +190. However, after the shocking loss in the Divisional Round, they are out of the run.
Next in line (according to the oddsmakers, at least) are the San Francisco 49ers (+325) and the Kansas City Chiefs (+350).
That means that the next quarterback to win a Super Bowl ring could be Jimmy Garoppolo or Patrick Mahomes, none of whom have ever won a championship in their career.
And with the Green Bay Packers trailing from behind (+800), Aaron Rodgers could pick up his second Super Bowl win ever.
Best of luck to them all!
NFL Championship 2020 Odds
| Team | DraftKings Odds |
| --- | --- |
| KC Chiefs | +135 |
| SF 49ers | +160 |
| GB Packers | +500 |
| TEN Titans | +700 |
Bet On the Super Bowl With These NJ Sportsbooks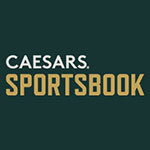 21+ | Terms and conditions apply
Promo Code 'WSNRF'
Huge variety of bets
Easy registration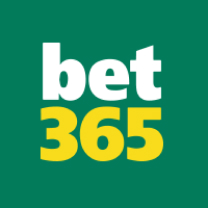 21+ | NJ Only | T&C apply
Impressive range of bonuses
Best betting markets in NJ
1 of the world's top sportsbooks

21+ | NJ, WV, PA, IN, IL, CO, IA, TN, MI, VA only | T&C apply
Great banking options
Access to fantasy sports
Beginner friendly
More NFL Predictions & Odds
Dallas Cowboys vs Los Angeles Chargers Predictions, Odds & Picks
In an exciting Week 2 cross-conference afternoon matchup, the Dallas Cowboys take on the Los Angeles Chargers; predictions, odds, and picks.
NFL
16 September | 08:13 | Mike Lukas
Tennessee Titans vs Seattle Seahawks Predictions, Odds & Picks
A Week 2 cross-conference matchup that pits the hard-running Tennessee Titans against the precise-passing Seattle Seahawks; Predictions, odds, and picks.
NFL
16 September | 07:35 | Mike Lukas
Houston Texans vs Cleveland Browns Predictions, Odds & Picks
What a fun home opener for the Cleveland Browns as they take on the 1-0 Houston Texans in Week 2 of this exciting NFL season; predictions, odds, and picks.
NFL
15 September | 08:34 | Mike Lukas
NFL MVP 2021/2022 Predictions, Picks & Betting Odds
Each regular NFL season, one player stands out as the most valuable player in the league, and here we share our predictions, odds, and picks for this fun prop bet.
NFL
13 September | 00:51 | Mike Lukas
Super Bowl vs FIFA World Cup – A Comparison of Championships
There's an ongoing debate on which is the more popular and lucrative sports championship – the NFL's Super Bowl or FIFA's World Cup? We compare them here.
NFL
6 January | 08:10 | Mike Lukas