Dallas will need their young guns to ignite early
Missing Pacioretty could really hurt the Knights
Checking in on the latest betting trends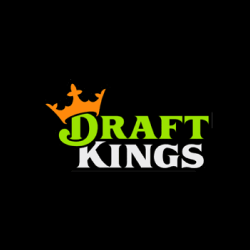 Get a deposit bonus up to $500!
Sign up at DraftKings and receive a 20% deposit bonus up to $500
Play Now
Sign up at DraftKings and receive a 20% deposit bonus up to $500
Stars vs Golden Knights Odds
Odds taken from DraftKings Sportsbook.
Dallas' goals for stat is lacking heavily among the league's best and brightest. To add to that, the Stars goal differential is among the worst in the league and is certainly the lowest in this high seed round-robin tournament by a landslide.
With that said, the Stars went 1-0-1 in their pair of tilts with Vegas this season. The Knights on the other hand weren't slowing and finished the shortened NHL regular season on a high note back in March. If Vegas were fully healthy and traveled with their best player the odds would look very different. Allow us to elaborate more momentarily.
Stars vs Golden Knights Predictions and Picks
Without Max Pacioretty we don't feel overly confident right off the bat. We're going 3-2 Vegas, but we're not betting the house on it.
A Closer Look at the Trends
The Dallas Stars are 39-16 in their last 55 games when coming in on three or more days of rest. They've also hit the Under in four of their last five against the Pacific Division. The Over-Under is currently set at 5.5 goals.
The Golden Knights are a perfect 8-0 in their last eight against a team with a winning record. They've also hit the Under in five of their last seven games overall.
How to Watch Stars vs Golden Knights
Dallas Stars vs Vegas Golden Knights Information

What

Dallas Stars vs Vegas Golden Knights

Where

Rogers Place, Edmonton, AB

When

August 3, 2020 6:30 PM EST

How to Watch

NBC Sports, Sportsnet
NHL Return to Play Format and Preview
The new playoff tree looks very different from the days of the norm. The tree now has 12 teams from each conference paired off and competing in a best-of-five win or go home play-in style series. Meanwhile, the top four highest-ranked teams from each conference based on win percentage will have a trio of games against each other to determine first-round seeding.
Sitting atop the Pacific Division are the Vegas Golden Knights who ripped off a 15-5-2 finish to their season under new head coach Peter DeBoer. With numbers like that, they're favored in this game for obvious reasons.
Youth Will Be the Difference for Dallas
We are extremely aware of the difference that Jamie Benn and Tyler Seguin bring to the table any day of the week. We're also looking at veterans Corey Perry and Joe Pavelski to have some big games as well. For the Stars to set themselves apart from the rest though it won't be the veterans that have to be the difference.
A lot of hockey fans are quoted daily these days saying, "It's a young man's game". They're not wrong. This is where the momentum shift could really go in the Stars favor because they are stacked with young talent.
This year we saw the emergence of Denis Gurianov who led the team with 20 goals. 2019 Calder finalist defenseman Miro Heiskanen posted a career-high 35 points in 14 fewer games than last year while sophomore winger Roope Hintz also posted his best year with 33 points – fifth-best in the lineup.
If the Stars want to give Vegas or any other team trouble in this round-robin, they'll need to be firing on all cylinders. The emphasis will fall on their young talent to step up when needed most.
Vegas Will Need to Patch Themselves Up
Led by Max Pacioretty and Mark Stone this season the Vegas Golden Knights are/were stacked from top to bottom. Not only on offense either as these guys also had the pleasure of watching Shea Theodore post a career year from the blueline with 46 points. He finished 10th among defenders league-wide in points while fellow d-man Nate Schmidt helped lighten the load with 31 of his own.
Now the big problem here (and why we added the word "were" in the last paragraph) is the team isn't fully at one hundred percent and will be missing their points leader in Pacioretty. He had a minor injury and did not travel with the team leaving his status up in the air moving forward with all of the new quarantine rules etc.
When the Knights are healthy, they're hard to beat but in this game, the loss of 'Patches' is certainly a reasonable concern for bettors near and far. We wouldn't advise betting the house on the Knights right out of the gates and or until their injury report becomes a little clearer.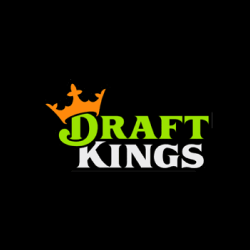 Get a deposit bonus up to $500!
Sign up at DraftKings and receive a 20% deposit bonus up to $500
Bet Now
Sign up at DraftKings and receive a 20% deposit bonus up to $500
More NHL Predictions & Odds
Hart Memorial Trophy Winner Predictions & Odds 2021
Hart Memorial Trophy is awarded to the player deemed to be the most valuable payer of the regular season.
NHL
January 18
Vezina Trophy Winner Predictions & Odds 2021
Arguably the most important position in hockey, goaltenders are the last stand of defense on a roster and the Vezina Trophy awards those considered to be the best.
NHL
January 15
Norris Trophy Winner Predictions & Odds 2021
There are a lot of familiar faces in the running for the Norris Trophy this season and we take a closer look at the best of them.
NHL
January 15