NHL 2020: Mid-Season Odds and Predictions
Who Has the Best Odds to Win It All?
At the start of the year, we took at the top-five, bottom-five, and a few dark horse contenders for the season. Now at the midway point of the NHL season, a lot has changed. Stanley Cup favorites dropped off and some teams that were looked past surged up the rankings without warning. Here, we take a look at the most recent odds to win Lord Stanley's Cup as the second half of the NHL season begins.
NHL Championship 2019/2020 – Odds
The odds for the NHL Championship 2019/2020 are provided by DraftKings Sportsbook.
Good luck!
| Rank | Team | DraftKings Sportsbook |
| --- | --- | --- |
| 1 | TB Lightning | +800 |
| 2 | BOS Bruins | +950 |
| 3 | COL Avalanche | +1000 |
| 4 | WSH Capitals | +1000 |
| 5 | STL Blues | +1100 |
| 6 | DAL Stars | +1300 |
| 7 | PIT Penguins | +1300 |
| 8 | VGS Golden Knights | +1300 |
| 9 | TOR Maples Leafs | +1400 |
| 10 | CAR Hurricanes | +1600 |
| 11 | ARI Coyotes | +1800 |
| 12 | NY Islanders | +1800 |
| 13 | CGY Flames | +2400 |
| 14 | NSH Predators | +2500 |
| 15 | EDM Oilers | +3000 |
| 16 | PHI Flyers | +3000 |
| 17 | VAN Canucks | +3000 |
| 18 | WPG Jets | +3000 |
| 19 | FLA Panthers | +3700 |
| 20 | MIN Wild | +4000 |
| 21 | MTL Canadiens | +5500 |
| 22 | CBJ Blue Jackers | +6000 |
| 23 | NY Rangers | +6500 |
| 24 | SJ Sharks | +7000 |
| 25 | BUF Sabres | +8000 |
| 26 | ANA Ducks | +9000 |
| 27 | CHI Blackhawks | +10000 |
| 28 | OTT Senators | +22500 |
| 29 | LA Kings | +30000 |
| 30 | NJ Devils | +30000 |
| 31 | DET Red Wings | +150000 |
1. Tampa Bay Lightning (+800)
The Tampa Bay Lightning began the season as the Cup favorites. It was clear to see why as the team dominated the league last season and made very little changes in the offseason when it came to their roster. Then the unexpected happened: the Lightning absolutely bombed the first quarter of their season. It was a shock to most sports fans. The Lightning started their season in the league basement and no one knew if they would recover from such an abysmal start (spoiler alert: they did).
Tampa Bay managed to pull it together in late November and December and they seem to have gotten back on track. Their offense is starting to heat up and they tied their franchise record of a ten-game winning streak. Last year's Vezina winning goalie Andrei Vasilevskiy has impressed and last year's Art Ross winner Nikita Kucherov is back to his scoring ways. It is not out of the question that Tampa Bay can continue to climb the standings and finish with another President's Trophy as the league's best team.
Leading scorer: Nikita Kucherov (18 goals, 50 points)
2. Boston Bruins (+950)
The Boston Bruins started the season with oddsmakers giving them the fourth-highest odds to win the 2020 Stanley Cup. They were one of last year's Cup finalists and, like Tampa Bay, changed little about their roster in the offseason. Thus, the high odds made sense. Now halfway through the season, Boston sits third in the league behind just Washington and St. Louis by one single point. They have the sixth-most goals in the NHL, with forwards David Pastrnak and Brad Marchand combining for 56 goals and 129 points. The Bruins also have arguably the best goaltending tandem ever seen with Tuukka Rask and Jaroslav Halak. The two lead the league with a combined five shutouts.
Leading scorer: David Pastrnak (36 goals, 66 points)
3. Colorado Avalanche (+1000)
Prior to the draft and free agency, the Colorado Avalanche were in the top-five favorites to win it all in 2020. But after the chaos off the entry-level draft and free agent frenzy, the Avalanche were edged out of the top-five by the Dallas Stars due to not changing much about their roster. But Tampa Bay and Boston didn't change their rosters either and now here we are.
Colorado has the most dangerous offensive line in the NHL. It's hard to argue that. And, even though they suffered through injury, the Avalanche managed to stay competitive through it all. Now the team is completely healthy and firing on all cylinders as Nathan MacKinnon, Mikko Rantanen, and Gabriel Landeskog continue to impress any and all hockey fans with their finesse. They have the fourth-most goals in the league this year and the fourth-best shooting percentage.
Leading scorer: Nathan MacKinnon (27 goals, 68 points)
4. Washington Capitals
The Washington Capitals were not considered a top-five competitor prior to the season start. Now they sit atop the league, tied for first with the defending champion St. Louis Blues, with 67 points. Washington also just announced the signing of a contract extension for forward Niklas Backstrom, so this team won't just be dangerous this season, but for years still to come.
The 2018 Stanley Cup champions are working with much of the cornerstones from that winning year. Captain Alexander Ovechkin has 28 goals on the season and seems determined to make it another 50-goal season. Defenseman John Carlson has also been phenomenal as he leads the team in points despite being a blueliner. After some rocky goaltending to start the year, Braden Holtby seems to be back in championship form and back-up tender Ilya Samsonov is really starting to come into his own.
Leading scorer: John Carlson (13 goals, 56 points)
5. St. Louis Blues (+1100)
We round out the top-five with last year's Stanley Cup champions. This time last season, St. Louis was in the basement of the league and began their second-half ascent to the top of the standings. It was incredibly impressive and a true underdog story.
WSN has St. Louis pegged as one of the dark horses for the year, as they began the season with only mid-level odds to win. They came into this season with much of their championship roster intact and, if anything, have been playing better hockey than they ever have. The offense is scoring more and the goaltending has been phenomenal. They are tied for first in the league and are on a four-game winning streak at the time of this writing.
Leading scorer: David Perron (20 goals, 46 points)
Dark Horses to Keep in Mind
1. Arizona Coyotes (+1800)
The Arizona Coyotes currently have the odds that St. Louis started the season with. Their goaltending has been spectacular and if the team can stay healthy, it wouldn't be too out of the question to see them make some moves. They've already proven they're "all in" this season with the acquisition of Taylor Hall from the New Jersey Devils.
2. Toronto Maple Leafs (+1400)
They started the season strong and then just went on a slump. The outcome of which was the firing of head coach Mike Babcock. Since then, the Leafs have been on a tear under new coach Sheldon Keefe. Auston Matthews is also in the top-ten of league scoring with 34 goals – his third 30-goal season in a row – the first Maple Leafs player to do so to start their career.
3. Vegas Golden Knights (+1300)
A favorite at the start of the season, the Vegas Golden Knights showed a lot of inconsistencies to start their year. Now, with much ado over an unexpected coaching change, Vegas is starting to creep back up into contention.

21+ | T&Cs apply
Great payment and customer support
Access to fantasy sports with one account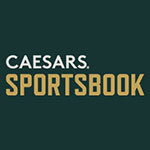 21+ | Terms and conditions apply
No betthroughs required
Lots of sportspecific promos
Promo code wsnfull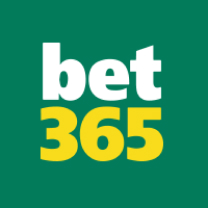 21+ | T&Cs, time limits & exclusions apply
Impressive range of bonuses
One of the worlds biggest sportsbooks
More NHL Predictions & Odds
2022 NHL Entry Draft: Who Will Be the 1st Overall Pick?
Check out 2022 NHL Entry Draft predictions! You'll find out who will go first, what are the top prospects and way more! …
NHL
7 July | 05:09 | Max Heering
Avalanche vs Lightning: Colorado Has Another Chance to Put Away Tampa Bay
Cale Makar and the Colorado Avalanche take on Steven Stamkos and the Tampa Bay Lightning in Game Six of the Stanley Cup Finals! Check out our breakdown and analysis! …
NHL
26 June | 16:14 | Max Heering
Lightning vs Avalanche: Avalanche Have Chance to Put Away the Lightning
Steven Stamkos and the Tampa Bay Lightning take on Cale Makar and the Colorado Avalanche in Game Five of the Stanley Cup Finals! Check out our breakdown and analysis! …
NHL
24 June | 17:41 | Max Heering