NHL Power Rankings Week 17 - Best and Worst of the Week
The NHL power rankings are updated weekly to give fans and gamblers a better idea as to where each of the league's teams stack up against one another.
All statistics go into compiling these rankings as well as updates to team rosters such as trades and injuries, and the teams' weekly schedules.
Check out also: Stanley Cup Favorites 2020.
NHL Championship 2019/2020 – Odds
The odds for the NHL Championship 2019/2020 are provided by DraftKings Sportsbook. We update the odds on a weekly basis.
Good luck!
| Rank | Team | DraftKings Sportsbook |
| --- | --- | --- |
| 1 | TB Lightning | +300 |
| 2 | WSH Capitals | +525 |
| 3 | PIT Penguins | +550 |
| 4 | COL Avalanches | +375 |
| 5 | STL Blues | +350 |
| 6 | BOS Bruins | +475 |
| 7 | FLA Panthers | +1300 |
| 8 | TOR Maple Leafs | +900 |
| 9 | DAL Stars | +675 |
| 10 | CBJ Blue Jackets | +1900 |
| 11 | NY Islanders | +1150 |
| 12 | CAR Hurricanes | +900 |
| 13 | VAN Canucks | +1150 |
| 14 | EDM Oilers | +1100 |
| 15 | PHI Flyers | +2100 |
| 16 | ARI Coyotes | +1100 |
| 17 | CGY Flames | +1000 |
| 18 | NSH Predators | +1000 |
| 19 | WPG Jets | +1700 |
| 20 | VGS Golden Knights | +750 |
| 21 | CHI Blackhawks | +2300 |
| 22 | NY Rangers | +5000 |
| 23 | MTL Canadiens | +4500 |
| 24 | BUF Sabres | +5500 |
| 25 | MIN Wild | +2700 |
| 26 | SJ Sharks | +5000 |
| 27 | ANA Ducks | +20000 |
| 28 | OTT Senators | +32500 |
| 29 | NJ Devils | +35000 |
| 30 | LA Kings | +17500 |
| 31 | DET Red Wings | +250000 |
1. Tampa Bay Lightning (30-15-5)
Last week: 2, +1
The Tampa Bay Lightning continue to climb back into the form they were in last season that saw them claim the President's Trophy as the league's best team. The offence is on fire, with Nikita Kucherov once again leading his team with 58 points in 49 games. Since the new year, goaltender Andre Vasilevskiy has returned to Vezina-winning form, going 7-0-1 since January 1, with a 1.36 goals against average. Next week will also see them play weaker teams in Vegas and San Jose.
2. Washington Capitals (34-12-5)
Last week: 1, -1
Although it came in a loss to the Nashville Predators, Washington captain Alex Ovechkin surpassed NHL great Mark Messier for sole possession of the eighth-most prolific goal scorer of all time when he scored the 695th goal of his career. The team may also have some trade bait to work with at the deadline as backup goaltender continues to dazzle amidst Braden Holtby's worst season in recent memory. Samsonov has gone 15-2-1 this season. Next week sees the team sandwich a gimme-game against the L.A. Kings between two of their division rivals: the Penguins and the Flyers.
3. Pittsburgh Penguins (31-14-5)
Last week: 5, +2
This team is finally healthy and it shows. The Penguins have now moved into second in the Metropolitan division behind only the Washington Capitals, and are sitting fourth-overall in the entire league. Goalie Matt Murray had one of the most impressive stretches of all goaltenders recently, winning his last five games straight. Is this team can stay healthy down the stretch (which – let's face it – will be tough), then Pens could very well finish at the top of the league as currently only six points separate them from the Washington Capitals.
4. Colorado Avalanche (28-15-6)
Last week: 4
Like the Pittsburgh Penguins, when this team is 100-percent healthy, they are almost perfect. It was difficult to rank the Colorado Avalanche ahead of the St. Louis Blues this week, but we did it with one specific game-changing factor in mind: already ranked seventh in the league, the Avs head into the trade deadline with more salary cap space than any other team in the NHL other than Columbus. Yes, the team that has Nathan MacKinnon, Mikko Rantanen, Gabriel Landeskog, Cale Makar, etc. could easily add even more fireworks over the next two weeks leading up to the trade deadline. MacKinnon alone has 72 points in 49 games this season.
5. St. Louis Blues (31-12-8)
Last week: 3, -2
Still sitting in first in the Central division and third-overall, the Blues definitely had a bit of a slower week last week. They lost three games in a row before barely beating the Calgary Flames in a shootout. Next week sees them play two games within their division and now is definitely not the time to slide. A bright note, however, has been the play of forward David Perron. Fresh off of his participation in the NHL all-star game, Perron has gone on a five-game point streak in which he has seven points. Another positive has been the news that star forward Vladimir Tarasenko could potentially be back on the ice before the start of the playoffs.
6. Boston Bruins (29-10-12)
Last week: 6
The Bruins had a relatively quiet week last week, but they won, and that's all that matters. The Bruins sit atop the Atlantic division and took back to second-overall spot from the St. Louis Blues. They currently have 70 points on the season. Forwards David Pastrnak and Brad Marchand have combined for 135 points this season and Pastrnak leads the NHL with 37 goals. With that said, secondary-line scoring has still been scarce for the Bruins this season and they continue to struggle in extra time. Luckily, games against Minnesota, Vancouver, and Chicago this week should go off without much of a hitch.
7. Florida Panthers (28-16-5)
Last week: 12, +5
The Florida Panthers are still within the top-15 in the league and they have their offense to thank for that. Only three teams have scored more goals this season than Florida, and those teams boast players such as Auston Matthews, Steven Stamkos, and Nathan MacKinnon. Florida's star has been Jonathan Huberdeau, who ranks sixth in league scoring with 18 goals and 65 points this season. Aleksandar Barkov is 14th in the league with 54 points. Florida also has the seventh-best power play in the league. Now, if only this team could tighten up defensively… Luckily they have elite goaltender Sergei Bobrovsky in net or this season could be looking entirely different right now.
8. Toronto Maple Leafs (27-17-7)
Last week: 15, +7
Toronto has the same amount of points this season as the Panthers but find themselves just outside the top-ten. Toronto has led the league in goals for much of the season, currently sitting with 172. They are still allowing a lot of goals against, however, and there is a good chance that their defensive issues will be addressed as we head into the trade deadline – including looking into a back-up goaltender to take some of the load off of the overworked Frederik Andersen. Rasmus Sandin seems to be stepping up as much as he can on the blue line, however, and Jake Muzzin is set to return.
9. Dallas Stars (28-18-4)
Last week: 10, +1
Still, shockingly, one of the lowest-scoring teams in the league, captain Jamie Benn now has four goals in his last five games. That's a big deal. Heading into the playoffs, this team can't rely simply on goalie Ben Bishop, and if there is any crucial time for their offensive stars to get their act together, it's now. If Tyler Seguin and Alex Radulov can follow Benn's lead, then the rest of the Western conference will have their hands full.
10. Columbus Blue Jackets (27-16-8)
Last week: 11, +1
Not only have the Blue Jackets held strong in the top-ten this week, but their winning streak has stretched to six games at the time of this writing. Not only that, but goaltender Elvis Merzlikins has now had his name entered into the conversation for this year's Calder trophy for the league's best performance by a rookie. The rookie sensation has gone 9-2-0 this season, including five wins in a row and three shutouts. Their upcoming schedule is also favorable. Other than a game against the Panthers, Columbus will meet Montreal and Detroit this week.
11. New York Islanders (29-15-5)
Last week: 7, -4
Still one of the stingiest defense corps in the league, the Islanders have allowed the second-fewest goals against, the eighth-fewest shots against, and the fourth-highest save percentage in the league. The drop in this week's rankings mostly stems from the lack of offense they had last week. Top forward Mathew Barzal went minus-7 and has just one goal this month. The team needs more scoring help and the deadline could be the starting place. They rank 19th in power play 21st in average goals per game.
12. Carolina Hurricanes (29-18-3)
Last week: 8, -4
Speaking of defensive teams, Carolina is still leading the league when it comes to shots against – allowing just 1338. They are in the top-ten for penalty killing and goals against, and they have more shutouts than any other team in the league. However, with Dougie Hamilton now out indefinitely, these numbers may begin to change and the team needs to start looking for some defensive help as we inch closer to the playoffs. Hamilton has 14 goals this season – the second-most of any defenseman in the league. Those are big shoes to fill.
13. Vancouver Canucks (29-18-4)
Last week: 9, -4
At the time of this writing, the Vancouver Canucks find themselves in yet another streak; this time, a four-game winning streak. The Canucks are now ninth-overall in the NHL and first in the Pacific division. They do not have it easy this week, though, as they face off against the previously mentioned Carolina Hurricanes, the Islanders, and the Boston Bruins. This is another team that really needs to buckle down defensively considering how late in the season we now are.
14. Edmonton Oilers (26-18-6)
Last week: 14
They still aren't getting much in the way of secondary scoring, but their first line is still making it count – especially on the power play. Almost one-third (43 of 146) of the team's goals this season have come on the power play, a category that Edmonton has led the league in for much of the season. Currently their power play sits at a 29.86 percent. Connor McDavid and Leon Draisaitl have 77 points each this season but they have both slowed down considerably and are no doubt starting to feel some late-season exhaustion. This team also needs help in net as back-up tender Mike Smith has been anything but reliable this season.
15. Philadelphia Flyers (27-17-6)
Last week: 13, -2
Although they lost to state rivals, the Pittsburgh Penguins, the Flyers bounced back huge with a win over the Colorado Avalanche. Now 6-2-2 in their last ten games, the Flyers now find themselves within the top-ten in the league. They are playing within arguably the most competitive division in the NHL, but upcoming games against the league's two worst teams (Detroit and New Jersey), the Flyers have a chance this week to get their second and third wins in a row.
16. Arizona Coyotes (26-21-6)
Last week: 16
Last week didn't prove enough to move up in the rankings but the Coyotes could have a solid week ahead of them. Starting goalie Darcy Kuemper and top defenseman Niklas Hjalmarsson are both back in the lineup and recent acquisition Taylor Hall seems to be finding his footing with his new club, amassing five goals and 11 points in the month of January. Secondary scoring is still missing and Phil Kessel has still yet to prove his caliber of play since joining the team in the offseason.
17. Calgary Flames ()
Last week: 18, +1
Goaltending is this team's biggest question mark. David Rittich has been relatively consistent but cam Talbot is now riding a bit of a hot streak. Offense is still lacking, so more structure needs to be found in net so that the team has something to build around. The team is 6-3-1 in their last ten games but just got absolutely man-handled in an 8-3 loss to the Edmonton Oilers. Hopefully this team can collect itself this week with upcoming games against San Jose and the Nashville Predators.
18. Nashville Predators (24-20-7)
Last week: 19, +1
Just 5-5-0 in their last ten, Nashville is coming off of a 3-0 shutout loss to the struggling Vegas Golden Knights. However, their upcoming schedule does them some favors this week. Sitting sixth in the Central division, Nashville can gain some ground within the Western conference as they play Winnipeg, Calgary, and Edmonton this week – all of which the Preds have what it takes to defeat. They will need to channel their offense, however, as their penalty kill continues to struggle and goalie Pekka Rinne is putting up the worst numbers of his career.
19. Winnipeg Jets (26-23-4)
Last week: 23, +4
After a bye-week last week ,the Winnipeg Jets got back on the ice to play the St. Louis Blues and they handed the defending Cup champs a 5-2 loss. Goaltender Connor Hellebuyck seems to have relished the time off as he has played solid as of late but this team needs to improve their defense as there seems to be no sign of Dustin Byufglien rejoining the team this season. They play the Blues against this week but also have more favorable matchups against Nashville and Ottawa.
20. Vegas Golden Knights (27-20-7)
Last week: 17, -3
This team is incredibly inconsistent. Last week, they only had one win and it came against the Ottawa Senators. They then won two in a row, including a shutout win, but are just 4-5-1 in their last ten games. Defense is a concern as the team seems to rely too much on goaltender Marc-Andre Fleury who, himself, seems to be slowing down with time. Forward Max Pacioretty has been seeing some recent success but the Golden Knights have to deal with Tampa Bay, Florida, and Carolina this week.
21. Chicago Blackhawks (25-21-6)
Last week: 20, -1
Chicago has gone 7-3-0 over their last ten games but will spend much of this week on the road. They haven't been terrible, but they haven't been good either, going 13-9-3 on the road this season. This is another team with questionable defense but solid goaltending. But the netminders can only take you so far. Luckily Patrick Kane and Jonathan Toews continue to shine as we start to close in on the postseason. Only one spot back of a playoff position, Chicago plays Minnesota and Winnipeg this week but sandwiched in between is a game against Boston.
22. New York Rangers (25-21-4)
Last week: 21, -1
The rangers are glad to have Artemi Panarin back in the lineup but this team still has a lot of holes in its game. It's tough to play this close to the deadline when one of your best players, Chris Kreider, is very much believed to be on the trade block. With that said, the Rangers have won two in a row (one of them a 1-0 shutout of the Detroit Red Wings) and are 6-4-0 in their last ten. However, playing Dallas Monday night will be no easy feat.
23. Montreal Canadiens (24-23-7)
Last week: 22, -1
This is make-or-break time for the Montreal Canadiens. Currently sitting fifth in the Atlantic, the team is nine points out of a playoff spot with two weeks left before the trade deadline. Goalie Carey Price is definitely not having his best year, but the team overall has some bright spots – including the resurgence of defenseman Shea Weber. They recently lost to Columbus but have games against New Jersey and Anaheim coming up that they should be able to win.
24. Buffalo Sabres (23-22-7)
Last week: 24
Goaltender Linus Ullmark was injured last week and that has all but sealed the deal on Buffalo's lost season. They snapped Columbus' winning streak in overtime but are just 5-5-0 in their last ten and have to go up against the Colorado Avalanche in their next game. Still, there's no denying the skill of captain Jack Eichel, who has 31 goals and 65 points in 51 games. It's a shame this franchise hasn't been able to build much around him at this point.
25. Minnesota Wild (23-22-6)
Last week: 25
Seventh in the Central division, 4-5-1 in their last ten, and just lost 6-1 to the Boston Bruins after winning three of their last four. They are 25th in the league and haven't won a playoff series since 2015. Like the Canadiens, this is a the time to determine if you'll utilize the trade deadline to make this year's postseason or to add piece for your inevitable rebuild phase.
26. San Jose Sharks (22-27-4)
Last week: 27, +1
A team with both Erik Karlsson and Brent Burns on the blue line rank 26th in the league and have the NHL's third-worst plus/minus and worst 5-on-5 save percentage. They've lost two in a row including a 3-0 shutout to the Tampa Bay Lightning. They have gone just 3-6-1 in their last ten games and have now lost two in a row. The only reason for the bump is that all of the following teams are some how performing worse than San Jose.
27. Anaheim Ducks (21-26-5)
Last week: 26, -1
Anaheim is coming off a win (against the L.A. Kings) and have a very winnable upcoming game (against the Ottawa Senators). However, they are still seventh in the Pacific division and just 4-6-0 across their last ten games. This could likely be the second time in seven years that the Ducks miss the playoffs.
28. Ottawa Senators (18-24-10)
Last week: 29, +1
This is the trade deadline team to watch as anything the Sens have left to offer is most likely to go. After losing 2-1 in overtime to the Toronto Maple Leafs, the Sens have now lost back-to-back games and are just 2-3-5 in their last ten. They could beat Anaheim in their next game but they then have two games against the Colorado Avalanche that may not be too pretty to watch.
29. New Jersey Devils (18-24-9)
Last week: 30, +1
Forward Taylor Hall was traded from the team mor ethan a month ago and still ranks second on the team in assists. Ouch. The only bright spot, albeit inconsistent, has been 23-year-old goaltender MacKenzie Blackwood. The Devils are last in the Metropolitan division, 3-4-3 in their last ten, and have lost two in a row. We'd mention their upcoming schedule but this team is more than capable fo losing to anybody.
30. Los Angeles Kings (19-29-5)
Last week: 28, -2
2-7-1 in their last ten games, this season is all but over for the Kings. They are even coming off of a 3-1 loss to the Anaheim Ducks. Who do they play next, you ask? Why, just the Washington Capitals and New York Islanders. What's worse for this team is that 30 percent of their cap space is tied up into just three players for the next two seasons following this one, making a rebuild one hell of a challenge.
31. Detroit Red Wings (12-37-4)
Last week: 31
They have just 28 points this season and have lost their last eight in a row. They were shutout by the Rangers and have games against Philadelphia and Columbus this week.
Frequently Asked Questions
How are power rankings calculated?
Power rankings are calculated by compiling all information and statistics about each team on a week-to-week basis. Key factors include injuries, schedule, roster changes, road games vs. home games, and previous matchups.
Do injuries play a role in a team's ranking?
Most definitely. Depending on the skillset of the player, losing someone to an injury can greatly affect that team's ranking for the week. An injury to a star player can change the way the team plays and how that team is viewed by the NHL pundits and fan base.
Do trades and free-agent signing play a role in a team's ranking?
Like with injuries, a trade or signing will definitely affect the ranking of a team. It will depend on the scale of the trade or signing. Certain positions will mean more as well, such as adding or losing a goaltender or key centerman.
Does a team's schedule play a role in the weekly rankings?
Absolutely. It is one of the biggest factors taken into account when compiling a power rankings list. The caliber of teams that one team faces in a week, as well as if they are playing at home or on the road, will greatly affect their ranking for that week.
Bet on NHL With These NJ Sportsbooks

21+ | NJ, WV, PA, IN, IL, CO, IA, TN, MI, VA only | T&C apply
Great payment and customer support
Access to fantasy sports with one account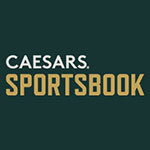 21+ | Terms and conditions apply
Bonus code wsn15
Huge variety of bets and sports
Easyregistration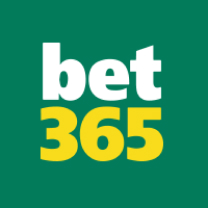 21+ | T&Cs, time limits & exclusions apply
Impressive range of bonuses
One of the worlds biggest sportsbooks
More NHL Predictions & Odds
Avalanche vs Lightning: Colorado Has Another Chance to Put Away Tampa Bay
Cale Makar and the Colorado Avalanche take on Steven Stamkos and the Tampa Bay Lightning in Game Six of the Stanley Cup Finals! Check out our breakdown and analysis! …
NHL
26 June | 16:14 | Max Heering
Lightning vs Avalanche: Avalanche Have Chance to Put Away the Lightning
Steven Stamkos and the Tampa Bay Lightning take on Cale Makar and the Colorado Avalanche in Game Five of the Stanley Cup Finals! Check out our breakdown and analysis! …
NHL
24 June | 17:41 | Max Heering
Avalanche vs Lightning: Avalanche Defensemen Need to Play Smarter Hockey
Cale Makar and the Colorado Avalanche take on Steven Stamkos and the Tampa Bay Lightning in Game Four of the Stanley Cup Finals! Check out our breakdown and analysis! …
NHL
22 June | 17:58 | Max Heering
NFL vs NHL: Revenue, Salaries, Viewership, Attendance and Ratings
In this piece we compare NFL and NHL, their revenue, salaries, viewership, attendance and more. Have a look at our detailed comparison.
NFL
10 September | 08:49 | Mike Lukas