Huntsville, Alabama – A local couple has defied the odds having both separately won an NFL parlay contest against enormous odds. Aside from the extreme odds against two winners being a married couple, with just the game odds taken into account they had a .001% chance of making all of the correct predictions that they made.
The World Sports Network's free-to-play NFL contest has been available to sports bettors across the US all season long giving out $200 valued prizes each week to those who could correctly predict the outcome of around six NFL games on a weekly basis.
And so it came as a shock when two winners from Alabama, the Brints, happened to be married. Odds are important to sports bettors so we decided to crunch the numbers, and when we did with a parlay calculator we found out that the Brints made their twelve predictions at .001% chance of probability.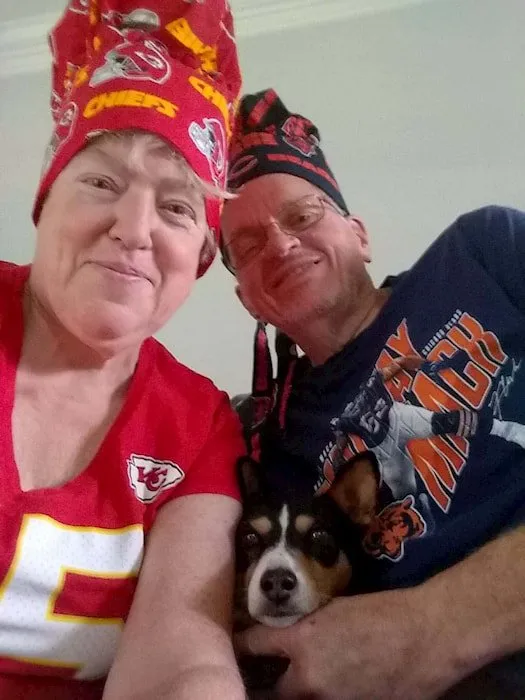 Betting on the Brints – What Are the Odds?
Here are the games that the Brints correctly predicted despite some of the games having underdog odds at the time the Brints made their choices:
Cleveland Browns vs Washington – Home
Minnesota Vikings vs Tennessee Titans – Away
Seattle Seahawks vs Dallas Cowboys – Home
Arizona Cardinals vs Detroit Lions – Away
Denver Broncos vs Tampa Bay Buccaneers – Away
New Orleans Saints vs Green Bay Packers – Away
Baltimore Ravens vs Pittsburgh Steelers – Away
Detroit Lions vs Indianapolis Colts – Away
Buffalo Bills vs New England Patriots – Home
Denver Broncos vs Los Angeles Chargers – Home
Chicago Bears vs New Orleans Saints – Away
Philadelphia Eagles vs Dallas Cowboys – Home
Based on the odds of the games selected before they were played we were able to find out the Brints had a 1/787 chance, or .001%, of making the twelve correct predictions. That figure factors in only the odds of them making the twelve correct predictions and did not factor in the odds of two winners residing in the same house let alone being married.
The WSN Pick 'em Contest has many hundreds of players from all over the United States making it extremely unlikely that two winners would end up being married or even know each other.
Calculated Odds or Gut Impulse Bets?
We caught up with the Brints to ask them about their wins and find out if their successes were cold and calculated decisions based on their own methodology or if it was down to plain ole luck. What follows is our conversation with the Brints. This exchange has been lightly edited for clarity.
Some of the games you predicted to win had long-shot odds. How did you correctly predict the games for the weeks you won?
Pam- I pick the wins by thinking of where they are in the standings, but I listen to Kharma. I will get ready to mark the better standing, but sometimes I'll get a strong urge to go the other way. I listen to those strong urges even if it seems far-fetched. My deceased father-in-law was a 49ers fan and I swear he sometimes sends me vibes. If I feel the urges are even, I go with the home team.
Roger- The best way to win is to go against the odds. Many times, other people will go with the standings and if you go against the odds, you will beat them if there are a lot of upsets.
Do you play a lot of free sweepstakes? Are they all sports-related?
Pam- Usually not. I do feel if you don't enter, you can't win. I usually just do a few NFL contests. Once I had an urge to do college football. I found a place and entered just going with a gut feeling. I rarely watch college football, but I won and had to look twice!
Roger- Not usually, I have entered a few Nascar and won race tickets in the past and sometimes do a few NFL contests as well.
Would you say that you are lucky people, or do you just know a lot about Football?
We both feel luck and kharma play into it a lot more than skill.
What are you planning on doing with your winnings?
We recently bought a new house, so we have bought blinds and items for the house. Roger is also getting a few items for his hobby.
When you guys aren't playing sweepstakes what keeps you busy?
We are both retired, so we spoil our Basenji dog (Rosie) by taking her for walks. We like to bowl but haven't joined a league yet in our new town with the pandemic. We golf sometimes or we think we golf. Roger enjoys building and flying radio-controlled airplanes and Pam loves Zumba.
Where did you hear about the WSN Pick 'em Contest?
I discovered it with an online search. When we moved to Alabama, I was looking for a few local football picks to enter and ran across WSN.