New Jersey Sportsbooks Hit Hard by Coronavirus
After a whirlwind 48 hours that witnessed the first positive coronavirus test of a professional athlete in America that helped spearhead the shuttering of every major sports league around the globe, sportsbooks around New Jersey have become vacant as bookmakers brace for a long stretch without betting revenue.
The announcement of no sports could not come at a worse time for New Jersey bookmakers as they had firmly placed themselves alongside Nevada as the kings of sports betting in the United States.
After posting a January handle of $540 million, New Jersey may be lucky to see that amount for the remainder of 2020 as the coronavirus continues to spread with a veracity that has scientists stumped as to when life can return to normal.
"The ripple effect to sports betting will be profound because this extends so far beyond the sports wagering bubble," said Daniel Wallach, a sports betting industry attorney told the Asbury Park Press. "This is just one subset of a broader impact across every segments of American life, and that is going to have a continued impact.

"These are unprecedented times and the gambling industry will take a huge hit. As will so many industries. So there will be an immediate impact and a trickle-down impact over time."

Source: playnj.com
How Big Will the Impact Be on New Jersey Sportsbooks?
Sportsbooks were waiting on the start of the MLB season along with the conclusion of the NBA regular season to keep the streak of strong revenue months going into the summer. But the loss of those sports is nothing compared to cancellation of the NCAA Men's Basketball Tournament.
Otherwise known as March Madness, the annual amateur basketball tournament has become a betting juggernaut as hundreds of millions were expected to be bet over the three-week event.
Last March, New Jersey sportsbooks brought in $372 million for the month, a total primarily fueled by the tournament. Bookmakers took home around $31.7 million in total revenue based upon that considerable handle.
Another upcoming loss for the books is the suspension of the popular NBA playoff season which was scheduled to start in April. Fueled by superstars such as Los Angeles Lakers guard Lebron James and center Anthony Davis, the playoffs would have been a huge cash cow for the sportsbooks in the spring.
"New Jersey's year-over-year gains remained impressive in February, but we are in uncharted territory now," said Dustin Gouker, analyst for PlayNJ.com.
What's Next for New Jersey Sportsbooks?
For everyone involved in sports from players to bookmakers, the coming months will be a waiting game until health officials clear the league to play once again.
With news of the CDC suggesting that no events over 50 people be held for the next two months, leagues such as the NBA will have to find ways to play in smaller venues and without fans.
Regardless of how the leagues hold their games, sportsbooks anxiously await the day where they can once again take wagers, but with a plummeting economy that will certainly hurt all classes of American workers, it remains to be seen just how much money bettors will throw at the returning contests.
FAQ
Has Any Other NBA Players Tested Positive for Coronavirus?
Detroit Pistons forward Christian Wood joined Utah Jazz players Rudy Gobert and Donovan Mitchell as NBA players with the coronavirus. Wood played against Gobert on Wednesday, March 11th.
How Long Does the NBA Plan to be Suspended?
Currently, the league has a three-month hiatus plan where no games are played under the hope to resume the season around mid-June, if possible.
Will the 2019-20 NBA Season Be Finished?
It appears that the league and its owners will think of creative ways to play and declare a champion for the 2019-20 season.

Bet on Sports With These NJ Sportsbooks

21+ | NJ Only | T&C apply
Impressive range of bonuses
Best betting markets in NJ
1 of the world's top sportsbooks

21+ | NJ, WV, PA, IN, IL, CO, IA, TN, MI, VA only | T&C apply
Great banking options
Access to fantasy sports
Beginner friendly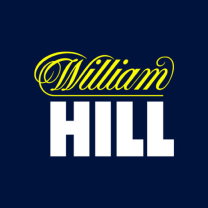 21+ | VA only | Terms and conditions apply
Promo Code 'WSNRF'
No bet-throughs required
Lots of sport-specific promos
Latest Sports Betting News
Massachusetts House Passes Sports Betting Bill, Sends to Senate (Again)
For the second time in two years, the Massachusetts House has passed a sports betting bill and will now send it to the state Senate for approval and we break it down.
BETTING
23 July | 02:59 | Mike Lukas
Online Gambling Tax Revenue in Michigan Far Exceeds 6-Month Predictions
Take a look at our coverage of how legal online gambling tax revenue in Michigan has far exceeded the initial 6-month predictions and where that money is being spent.
BETTING
22 July | 03:05 | Mike Lukas
Maine Senate Fails to Act on Legal Sports Betting Bill, Delays Until 2022
Take a look at our coverage of the Maine Senate's failure to act on the legal sports betting bill it was considering, delaying the process until at least January 2022.
BETTING
21 July | 02:59 | Mike Lukas