March Madness 2020 is here which means big money is being bet on college basketball in states all across the US.
But with 68 teams competing and tons of betting opportunities, what's the best way to bet on March Madness?
If you're a beginner sports gambler, or don't have experience betting March Madness basketball, this guide will make everything really easy.
Keep reading for more information on:
How the March Madness betting bracket works
The best March Madness online betting sites and apps available in New Jersey and other US states where sports betting is legal
Easy and effective tips and strategies for making all the most popular kinds of March Madness bets
Sports betting is becoming legal in more and more states all the time and if you live in New Jersey or one of the other states that's started offering legal sports betting, this is your chance to potentially cash in on your sports picks.
For people in New Jersey interested in betting on March Madness online, we recommend DraftKings NJ, bet365 NJ, or William Hill NJ.
Use the links on this page for exclusive deals and promotions and read our comprehensive reviews for more details.
Table of Contents
Best Legal NJ Sites to Bet on March Madness 2020
Having a positive experience betting on March Madness online has a lot to do with the site you choose to sign up with.
If you don't already have a go-to legal online sportsbook in New Jersey, we recommend 888sport NJ and DraftKings NJ.
Two big reasons 888sport NJ and DraftKings NJ are so enticing for new users are the big sign up bonuses and easy-to-use betting sites and apps. Even as a beginner it's really easy to sign up and get started picking March Madness winners.
There are however plenty other sportsbooks available and ready to take on March Madness bets. Check out William Hill, bet365, Unibet NJ, and many more. We've reviewed NJ sportsbooks to give you all the details necessary to get started with betting in New Jersey.
DraftKings Sportsbook
One of the top sportsbooks in the country, DraftKings is offering an array of March Madness contests that appeal to all bettors. Besides New Jersey residents, you can bet on March Madness with DraftKings if you are in Indiana, West Virginia, Pennsylvania, or Iowa. More importantly, they have made it more enticing to sign up than ever.
? Get in on the Madness ? Enter the March Mania Survivor Pool for your FREE shot at $250,000 thanks to our partnership with DraftKings! Act quickly, the offer ends on 3/18.
Here's how it works:
Create your DraftKings account and choose a new team each day of the tournament.
If they advance, choose again the next day. You can't pick the same team twice!
Survive through the Championship and win your share of $250,000
Head to DraftKings Sportsbook to play!
888sport NJ
Registering at 888sport is also a simple process that only takes a few minutes. Furthermore, they also offer a handful of bonus promotions. Like any promotion, be sure to read the fine print including the terms and conditions.
Upon signing up with 888sport, new users can take advantage of up to $500 in free bets, which can be made within 72 hours.
888sport's site is also a great platform for casino and poker gameplay for those who prefer that over sports betting.
If you're in New Jersey, sign up with 888Sport today!
March Madness Fantasy Sports Gaming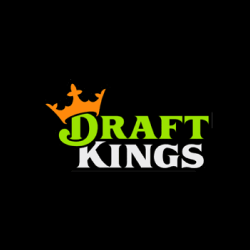 Play daily fantasy games with basketball players. Get a free contest entry with DraftKings!
New Users Only. Min. $5 Deposit. Eligibility restrictions apply. See DraftKings.com for details.
How to Bet on March Madness Brackets
The ultimate way to bet on March Madness is by filling out a full tournament bracket and competing against friends, family, co-workers, or even complete strangers.
Most contests will have buy-ins for each bracket and often you can purchase as many as you wish. Some contests are freerolls meaning anyone can enter for free (usually only once) and still take home a cash prize.
The way the bracket system works is simple. There are four regions (East, West, Midwest, and South) with 16 teams each for a total of 64 games as part of a single-elimination process.
How to Fill Out a March Madness Betting Bracket
Filling out a bracket is really easy. All you need to do is select who you think will win each game.
The most common way to fill out the bracket is to first select a winner for all 32 of the first-round games. Then move on to the second round and choose 16 winners and then do the same in the next round, and so on.
In the final game, you are also often asked to predict the score. This is used in the case of a tie-breaker where there is more than one person tied for first place going into the final game.
The beauty of filling out a March Madness bracket is that you don't really need to know that much about the teams. The brackets will list each team's respective rankings and will usually also show their season record leading into the tournament to give you an indication of how they have been performing.
And if you are still feeling unsure, just remember, the games are often completely unpredictable and even the so-called experts get a lot of games wrong. This means beginners are more likely to win in this format than other styles of betting.
Who Will Win the 2020 March Madness?
College basketball in recent years has been fairly wide open compared to professional leagues like the NFL and NBA, as multiple teams can be considered worthy title contenders.
Here are three teams that many college basketball experts are predicting to be the top contenders for the National Championship.
Kansas Jayhawks
The Jayhawks have been college basketball's most consistent team this season, with their only losses coming against tournament locks in Duke, Villanova, and Baylor. With a dynamic duo of sophomore guard Devon Dotson and seven-foot center Udoka Azubuike, a deep run from Kansas should not surprise anyone.
Gonzaga Bulldogs
Despite playing in a mid-major conference, the Zags are far from a mid-major team thanks to their history of consistently making it to the tournament and often making solid runs. Having six players in the rotation averaging double-figure scoring could go a long way in bringing a championship to Spokane.
Baylor Bears
The Bears have been one of the more surprising teams of the season, holding the number one spot in the AP Poll for five consecutive weeks, thanks in large part to playing suffocating defense. Their excellence on that end of the floor will come in handy when they have to take on some of the best offensive teams college basketball has to offer.
Tips for Betting on 2020 March Madness
There are two things to keep in mind when betting on March Madness:
Upsets are bound to happen
It is getting harder for top seeds to make deep runs in the tournament
By keeping those points in mind, you should be able to piece together a strategy that will help you build a winning bracket.
Do Not Just Bet on Favorites
It is very tempting to take the "chalk" approach and just pick the higher seeded team in every matchup. You may get decent results from such a strategy, however, you can leave yourself vulnerable to a shattered bracket if multiple upsets occur.
One key figure to remember when building your bracket is the fact that there has been only one year where all four number one seeds made the Final Four (2008).
If you want to hunt for upsets, take a look at 11 and 12 seeds, who have a 37.14% and 35.71% success rate in first-round matchups, respectively.
Betting on Individual Games
While betting on brackets can be fun for some, others may be more interested in betting on the games themselves, which can be just as exciting.
Here are some tips for finding good March Madness bets:
Save your bets for later in the tournament so you have a better idea of how good each team really is. If a team is squeaking by in their first couple of games versus blowing teams out, that may not be the right team to bet on.
Defensive statistics are key, particularly opponent field goal percentage and turnovers forced.
Many March Madness games are won and lost at the free-throw line. You want to make sure who you are betting on can make them at a good clip.
Experience matters. Although freshman heavy teams can be exciting to watch, their lack of senior leadership more often than not haunts them during the tournament.
Best Team to Bet on in March Madness 2020
Many sportsbooks have Kansas as the favorite to win it all in Atlanta, with BetOnline giving the Jayhawks a +500 line as of this writing.
Bettors looking for more value can opt for fellow blue blood programs like Duke (+1200), Michigan State (+1200), or Kentucky (+1400).
These odds will of course change after conference tournaments are completed and the bracket is announced on March 15th, where some of these favorites may be faced with tougher than anticipated roads to the Final Four.
Most Popular March Madness Bets
Aside from filling out brackets, there are plenty of ways to bet on March Madness, with bets that include parlays, futures, and props. In this section we will break down how these bets work and some tips to help with your strategy.
March Madness Futures
A Futures bet is one that looks at how a team will do at a specific future date. With March Madness this will be a bet in terms of picking the overall champion in the end.
These odds will be available once the tournament bracket is announced. Since the entire field is still in play the favorites will pay better now then they will nearer to the end of the tournament if they are still alive.
The odds will also be available throughout the tournament and adjusted depending on which teams remain and how well they are performing.
Pay close attention to potential upcoming matchups when making a futures bet.
March Madness Moneylines
Picking which team will win the game is always a popular way to bet on NCAA basketball and during March Madness there's a huge spike in moneyline bets. Here are the main things to understand:
During every round of the tournament, you can bet on which teams will win individual games.
Moneylines don't take into account point margins or totals so they're really simple and great for beginners.
Moneylines are great because you can get long odds on underdogs which means a big payday if there's an upset.
March Madness Totals
You don't always need to pick a team to win or a side to cover the point spread. Betting on the over/under point total is when a sportsbook estimates how many total points will be scored in a game by both teams combined. Your job is to choose if the final total will be more or less than the sportsbook's estimate.
March Madness games play out different than regular-season matchups which means totals are harder to predict.
Do you think the teams will play fast or slow? How do they match up against each other in terms of styles? Have they played each other before?
Think about how each coach approaches end-of-game situations as a lot of points can be scored on late-game fouling.
Point totals bets are offered for the full game, just half time, or specific to each team. You have a lot of options to consider.
March Madness Parlays
One way to spice up your betting ticket is to combine multiple bets on one or more games into one betting ticket. Betting a parlay multiplies the payout but also makes it way harder to win.
On a parlay, you must get every single bet correct in order to win.
The more outcomes you add to the wager the longer the odds get and the bigger the potential payout.
For March Madness, parlays let you combine lots of bets in different games that are all happening at the same time.
March Madness Props
Proposition bets, also called props, are more creative bets on things like individual player performances. Since there's so much betting action focused on March Madness, sportsbooks like 888sport NJ and DraftKings NJ have tons of props on the menu.
Props are lots of fun and can also be made live as the game is playing out. We'll go into more detail on live betting in a second.
Even if you don't have a good read on which team will win, you can put action down on specific players or other outcomes.
Be careful betting March Madness props because the sportsbooks sometimes err on the side of caution in terms of the odds offered.
For fun March Madness prop bets make sure to follow our Prop Drop videos here on WSN or subscribe to our YouTube channel.
March Madness Live Betting
You don't have to wait for the games to finish before making new bets. In fact, you can get in on the madness while games are in full swing. This is called Live Betting and it is an increasingly popular form of wagering.
Live betting odds are constantly adjusting depending on what's going on in the game.
Sites that offer many live bet options are prone to making imbalanced adjustments on the fly if they do not have enough staff available. This is can potentially create juicy opportunities if you have a keen eye.
Betting on 2020 March Madness with 888sport NJ
As of this writing, 888sport NJ does not currently have a bracket contest in place. However, they may end up doing what they did last year where they give players a $5 free bet for participation.
Bettors were able to bet on individual games for each round. The more correct bets made equals a larger "free bet" prize in the form of tokens. In addition to this contest, 888spot offers a variety of March Madness bets such as futures and live betting among others.
Betting on 2020 March Madness with DraftKings in NJ, IN, IA, PA, and WV
Residents of states where legal sports betting is available, such as New Jersey, Indiana, Iowa, Pennsylvania, and West Virginia can place their March Madness bets with DraftKings Sportsbook. They will have until March 23rd after the First Four portion of the tournament to enter their brackets, with a chance to claim a piece of a $100,000 prize pool. Prizes will be awarded for the best overall bracket, which means that bracket does not need to be perfect.
For bettors who prefer to play for free but still win cash, DraftKings is offering a free-to-enter March Madness contest which includes a total prize pool of $64,000. In addition, a free Second Chance Bracket contest will be offered after the first round with a $16,000 jackpot.
March Madness 2020 FAQ
Is March Madness 2020 still on?
No, the NCAA has canceled March Madness 2020.
When is March Madness 2020?
March Madness should have started March 17, 2020, and ends on April 6, 2020.
Where is March Madness 2020?
The championship would have concluded at Mercedes-Benz Stadium in Atlanta.

More NCAA Basketball Predictions & Odds
Michael Jordan's Top 10 March Madness Games
Check out Michael Jordan's Top 10 March Madness Games.
NCAAB
May 26
2020 NBA Draft Early Entrants - Top 5 College Prospects
With the college basketball season finished due to the COVID-19 outbreak, many players will now be pursuing their professional basketball aspirations via the NBA Draft.
NCAAB
April 8
Final Four 2021 - Prediction and Betting Odds
With the 2020 NCAA Tournament out of the picture due to COVID-19, college basketball fans and bettors can now turn their attention to next season's tournament.
NCAAB
March 31
Best Sports Betting Strategies
January 1
Betting Against the Public
October 5