Kentucky Derby (Churchill Downs) Predictions, Betting Odds & Picks
Kentucky Derby (Churchill Downs) Predictions, Betting Odds & Picks
If you're playing only to win, go with my top value pick Honor A.P. (5/1)
Post Position and Odds – Kentucky Derby
Check out our predictions and odds for the 2020 Kentucky Derby at Churchill Downs!
PP
Horse
Odds
Jockey
Trainer
1
FINNICK THE FIERCE
50/1
BET NOW
M Garcia
R Hernandez
2
MAX PLAYER
30/1
BET NOW
R Santana Jr.
S Asmussen
3
ENFORCEABLE
30/1
BET NOW
A Beschizza
M Casse
4
STORM THE COURT
50/1
BET NOW
J Leparoux
P Eurton
5
MAJOR FED
50/1
BET NOW
J Graham
G Foley
6
KING GUILLERMO
20/1
BET NOW
S Camacho
J C Avila
7
MONEY MOVES
30/1
BET NOW
J Castellano
T Pletcher
8
SOUTH BEND
50/1
BET NOW
T Gaffalione
W Mott
9
MR. BIG NEWS
50/1
BET NOW
G Saez
W B Calhoun
10
THOUSAND WORDS
15/1
BET NOW
F Geroux
B Baffert
11
NECKER ISLAND
50/1
BET NOW
M Mena
C Hartman
12
SOLE VOLANTE
30/1
BET NOW
L Panici
P Biancone
13
ATTACHMENT RATE
50/1
BET NOW
J Talamo
D Romans
14
WINNING IMPRESSION
50/1
BET NOW
J Rocco Jr.
D Stewart
15
NY TRAFFIC
20/1
BET NOW
P Lopez
S Joseph Jr.
16
HONOR A.P.
5/1
BET NOW
M Smith
J Shirreffs
17
TIZ THE LAW
3/5
BET NOW
M Franco
B Tagg
18
AUTHENTIC
8/1
BET NOW
J Velazquez
B Baffert
Kentucky Derby Picks
Win – Honor A.P. (5/1)
Exacta Box – Tiz the Law, Honor A.P. and Ny Traffic (5/1)
Trifecta Box –  Tiz the Law, Honor A.P. and Ny Traffic (5/1)
Superfecta Part Wheel – Tiz the Law and Honor A.P. with Tiz the Law, Honor A.P. and Ny Traffic with Tiz the Law, Honor A.P.,  Ny Traffic and Max Player with Tiz the Law, Honor A.P.,  Ny Traffic, Max Player, Major Fed, King Guillermo, South Bend, Money Moves, Enforceable, Attachment Rate and Thousand Words (64/1)
Tiz the Law, already a powerful winner of both the Travers (G1) and Belmont Stakes (G1), will top a field of 18 as the heavy 3-5 favorite for Saturday's 146th edition of the $3 million Kentucky Derby at Churchill Downs.
A son of Constitution, Tiz the Law has easily won six of his seven career starts for Sackatoga Stable and trainer by Barclay Tagg, with his only loss coming last year as a juvenile over a sloppy track at Churchill Downs. He's since won all four of his starts this year in impressive fashion. The four-time Grade 1 winner will look to give Sackatoga and Tagg their second Derby triumph, having connected with Funny Cide 17 years ago.
Chief among his competition in the 1 ¼ mile classic will be a pair of colts who twice tangled with each other in Southern California.
Honor A.P. was the strong winner of the Santa Anita Derby (G1) in June while avenging his loss to Authentic in the San Felipe (G2). Most recently he finished second in the Shared Belief Stakes behind Thousand Words. The handsome son of Honor Code is trained by John Shirreffs and ridden by Mike Smith, the same pair that pulled off a Kentucky Derby upset with Giacomo in 2005.
Authentic, meanwhile, comes in off a stubborn win over Ny Traffic in the Haskell (G1) at Monmouth Park. The speedy son of Into Mischief has won 4-of-5 career starts, with his only loss coming to Honor A.P. two starts ago. Both Authentic and Thousand Words are trained by the Hall of Famer, Bob Baffert, who has won the Kentucky Derby five times.
How to Watch the Kentucky Derby
Kentucky Derby Race Information
What
Kentucky Derby (G1)
Where
Churchill Downs
When
Saturday, September 5 — 7:01 pm Eastern
How to Watch
NBC
Purse
$3,000,000
Race Analysis
Tiz the Law
His progression this year from an impressive, but the green winner of the Grade 3 Holy Bull to an absolute powerhouse who overwhelmed his competition in the 10 furlongs Travers has been downright scary for those who hope to upset him in the Derby. In his last three efforts, all grade 1 races, he has broken smoothly from the gate, eased his way to ideal stalking position, before blowing his foes away early in the lane. Already proven at the distance, it would seem that there are few flaws that you can find in the classy Barclay Tagg runner. Even the 17-post will likely not be a problem for such a push-button horse.  If he runs his race and has no major traffic issues, he will be awfully tough to beat in a race that would clinch a championship for him.
Honor A.P.
Who is the real Honor A.P.? Is it the handsome colt who looked so good in rallying right by Authentic in mid-stretch of the Santa Anita Derby, or is it the lumbering colt who ran indifferently for much of the stretch when runner-up in the Shared Belief? Knowing his trainer, I believe that the last one was strictly a prep for the big one. Working more aggressively since being upset at 8 ½ furlongs, I look for him to be ready to show his best at a classic distance he should love. He also should find a much more favorable pace than the one last time where Thousand Words was allowed to lope along on the early lead. I believe he is the one horse who has a big shot to knock off the favorite.
Authentic
Certainly one of the most accomplished horses of this crop, he will now try to prove that he can carry his speed the full 10 furlongs of the Kentucky Derby. Last time, he was all out to the wire to hold of Ny Traffic in the 9 furlongs Haskell, and the race before that he was no match in the stretch for Honor A.P in the Santa Anita Derby. He broke outward in that one, but now he will have to try to get it done from the 18-hole on Saturday. As the likely third choice, my betting money will take a stand against him. He is quality speed, but I think he will have to work too hard early to be there late.
Thousand Words
Like many in here, he is in with a shot if he can work out a good trip. A three-time stakes winner, he looked a little flat this year with three consecutive losses, but the last of the three was an improved effort to be second best in the Los Alamitos Derby (G3). He took another step forward last time when he went wire to wire to upset Honor A.P. in the Shared Belief Stakes. Trained by Bob Baffert, the son of Pioneerof the Nile has enough tactical speed to find a good position early. I'm not sure he is quite this good, but he is headed in the right direction.
Ny Traffic
Although he has been beaten in four straight and has yet to win a stakes race, you can see the steady progression from race to race. Two starts back he finished a solid second behind the hardly regarded Maxfield while proving that he can handle the track at Churchill Downs. Last time he chased Authentic all the way around before mounting a strong challenge in deep stretch only to miss by a nose in the Grade 1 Haskell. It was his third straight second-place finish in graded stakes racing. The New York-bred seems to be a tenacious sort who never gives up. My top longshot, he has the ability to stay close early and stick around late.
King Guillermo
What to make of a horse running in the Kentucky Derby off a planned 18-week layoff? It is certainly the most unusual way to approach the biggest race of any horse's career that I've seen recently. Despite the layoff, he's an intriguing runner in this year's Derby. Working well at Churchill Downs for this, he was a very impressive winner of the Tampa Bay Derby (G2), before coming back with a solid runner-up finish behind Nadal in the Arkansas Derby (G1). Now he comes to the big one fresh. I expect him to show plenty of speed, but I'm just not sure how prepared he will be for the final quarter-mile of this testing affair.
Max Player
In the Withers (G3) early this year, he turned it on late to win the 9-furlong race going away. Tested for class after plenty of time between races, he came back with two solid efforts to rally for third behind Tiz the Law in both the Belmont and the Travers. Transferred to the Hall of Fame barn of Steve Asmussen, he looks to be getting over the Churchill Downs track well in the mornings. Of all the late running longshots, he seems like the most likely one to hit the board.
Sole Volante
After a series of solid efforts following a switch to dirt, including a second-place finish behind King Guillermo in the Arkansas Derby, he fizzled in his first try against Grade 1 company with a sixth-place finish in the Belmont Stakes. Since that disappointment, he's been turning in good workouts on the grass in his preparation for the Derby. If you can excuse his last, he's one you could consider with a late-running chance.
Money Moves
After a pair of promising wins to begin his career in South Florida, this son of Candy Ride was off for 4 months before returning in an allowance race at Saratoga. He got beat a neck in that one, but all in all, it was a good effort and one that should set him up for a move forward. The worry for the Todd Pletcher trainee is that he has never before faced stakes company. This is a big step up, but he does look like a colt with some promise.
Enforceable
The winner of the Grade 3 LeComte to begin the season, he doesn't seem to have improved much in three subsequent starts. He also has next to no early speed and figures to be at the back in the big field early. Perhaps he can take a step forward in his second race off a nearly four-month layoff, but it will only make for a good result if the pace is fast. His lack of early speed might be too much to overcome in this field.
South Bend
After several decent efforts against stakes company on the grass, this son of Algorithms has run a pair of pretty nice races while finishing second in the Ohio Derby and then fourth in the Travers. He also has plenty of experience and a pair of wins over the main track at Churchill Downs. Winless in eight starts this year, he deserves to be a longshot, but now trained by Bill Mott, he is one who figures to be running late.  The late addition to the field might have a chance to make some noise in the late stages.
Major Fed
Two starts back, he looked like anything but a Kentucky Derby contender when finishing tenth in the Matt Winn Stakes at Churchill Downs. If you chalk that one up as just a bad day, the rest of his form looks pretty good. He's rallied well in three other graded stakes, including his latest when second in the Indiana Derby (G3) He has found trouble in the past, but there is little doubt that he will be passing horses in the stretch.
Attachment Rate
On the positive side, he has been at least competitive in five consecutive stakes tries. He has not won any of them, but perhaps his second last time behind Art Collector in the Ellis Park Derby was his best yet.  He'll need everything to go right to have a shot at a good piece of the prize, but bred to run a classic distance, he is not without hope for trainer Dale Romans.
Mr. Big News
The son of Giant's Causeway pulled off a big upset when winning the sloppy Oaklawn Stakes back in April. He's only run once since, and it was an indifferent effort in the Blue Grass at Keeneland. He looks a little too slow against these, but he might really appreciate the 10 furlongs of the Derby.
Storm the Court
When he wired the biggest race of the year for 2-year-olds last year, he did it at odds of 45-1. Unfortunately, the form of the Breeders' Cup Juvenile has not held up, and this one is 0-for-5 this season. He hasn't been embarrassed, but he has not been just missing either. I don't expect his big upset of last fall to be repeated at Churchill Downs.
Finnick the Fierce
The gelded, one-eyed son of Dialed In has occasionally turned in a good effort which gives hope for something good down the road, but his two races this summer simply do not instill much confidence that he can be a real threat in this one. The rail draw also isn't likely to do this longshot any favors on Saturday.
Necker Island
The son of Hard Spun has had seven chances in 2020 without seriously threatening for the win. His connections keep finding difficult spots for him, and this is the toughest one yet. I just don't see anything in his past performance to suggest that he can step up and run a big one on Saturday.
Winning Impression
Since graduating to stakes company three starts back, the late runner has finished a well-beaten fourth in the Arkansas Derby and seventh in both the Indiana Derby and Ellis Park Derby. While his trainer Dallas Stewart has had some success in the Kentucky Derby before, this horse looks overmatched.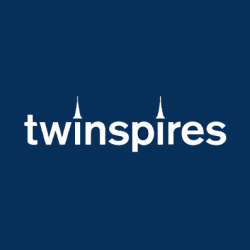 Get an extra $100 when you sign up with TwinSpires!
Bet Now
Get an extra $100 when you sign up with TwinSpires!
More Horse Racing Predictions & Odds
Apple Blossom (Oaklawn Park) Predictions, Picks & Betting Odds
Check out our predictions and odds for the 2021 Apple Blossom horse race at Oaklawn Park on Saturday, April 17.
HORSE RACING
14 April | 03:20 | Brian Zipse
Maker's Mark Mile (Keeneland) Predictions, Picks & Betting Odds
Check out our predictions and odds for the Maker's Mark Mile at Keeneland! …
HORSE RACING
8 April | 05:30 | Brian Zipse
Arkansas Derby (Oaklawn Park) Predictions, Picks & Betting Odds
Check out our predictions and odds for the 2021 Arkansas Derby from Oaklawn Park! …
HORSE RACING
7 April | 03:10 | Brian Zipse
Best Sports Betting Strategies
1 January | 00:09 | admin
Guide to Live Betting, In-Play and In-Game Betting
3 October | 00:14 | admin
American Odds and the Concept of -110
2 October | 22:26 | admin
Brian Zipse
Taken to the races at a very young age, Brian has been a passionate fan of horse racing his entire life. Professionally, his work has been published on several leading industry sites. Brian served as the Editor of Horse Racing Nation from 2010-2017, where he still writes a regular column and hosts the popular weekly webcast HorseCenter.

Email: [email protected]m