Hungarian Grand Prix at Hungaroring F1 - Predictions, Odds & Picks
Hungarian Grand Prix at Hungaroring F1 – Predictions, Odds & Picks
Lewis Hamilton earns seventh pole at Hungaroring, goes for eighth victory at the twisty, 14-turn circuit.
Racing Point locks out the second row for Sunday's race, as field of competitive cars has expanded in revised 2020 season.
Sebastian Vettel keeps his qualifying record intact, as Ferrari secures both third-row positions for Sunday.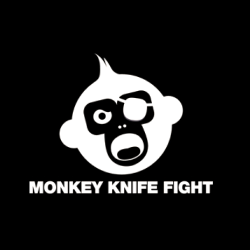 Claim Your $50 DFS Bonus!
Use bonus code WSN50 and get a $50 sign-up bonus!
Play Now
Use bonus code WSN50 and get a $50 sign-up bonus!
| | |
| --- | --- |
| What | Hungarian Grand Prix F1 race |
| Where | Hungaroring, Mogyorod, Hungary |
| When | Sunday, July 19, 9:10 a.m. EST |
| How to watch | ESPN |
The third F1 Grand Prix of the season, under the revised schedule, takes place at Hungaroring, a tight, twisty 2.722-mile 14-turn course where passing is notoriously challenging. Hungaroring has been described as "Monaco without the buildings" because of the difficulty in overtaking.
As a consequence, starting position is critical in the Hungarian Grand Prix, and pit strategy also can play a vital role, given that undercutting or overcutting on stops can be a more effective way to gain positions than passing on the track. With a great pit stop currently taking barely more than two seconds, the performance of the crew is vital, too.
The Hungarian Grand Prix lately has been the province of six-time F1 champion Lewis Hamilton, who has won the last two and five of the last eight. Hamilton will start from the pole on Sunday as he tries to win a second straight race and a third straight for Mercedes to start the 2020 season.
F1 at Hungaroring (Hungary) Odds
The odds for the Hungarian Grand Prix are provided by DraftKings Sportsbook.
Lewis Hamilton Continues Quest for F1 Milestones at Hungaroring
In time trials on Saturday, Lewis Hamilton won the 90th pole position of his career, extending his own record. In the process, his lap in 1:13.447 destroyed the qualifying record of 1:14.572 set by Max Verstappen last year. After winning the pole, Hamilton saw his odds for Sunday move from -167 to -250, emphasizing the importance of the top starting spot.
Hamilton's teammate, Valtteri Bottas, was close behind with a lap in 1:13.554, giving Mercedes its 65th front-row lockout, tying Ferrari for the series record. As he seeks a record-tying seventh world title, Hamilton also has his sights on another mark on Sunday. With an eighth win in the Hungarian Grand Prix, he can tie Michael Schumacher (French Grand Prix) for most wins in a single F1 event.
The bottom line is that, after he broke his jinx at Red Bull Ring last Sunday, Hamilton is in top form and likely to take the checkered flag at Hungaroring. His main competition—perhaps his only competition—will come from his teammate.
Emergence of Racing Point Makes for a More Competitive Series
Behind the two Mercedes, the Racing Point entries of Lance Stroll and Sergio Perez grabbed the third and fourth spots on the grid, respectively. The emergence of Racing Point and the vast improvement of the McLarens driven by Lando Norris and Carlos Sainz Jr. already have rendered this season more competitive than those of the recent past.
The Racing Point drivers beat both Ferraris and the Red Bull of Max Verstappen, who will start seventh. Alexander Albon, in the second Red Bull, did not advance to Q3 and will start 13th on Sunday. Norris and Sainz secured the eighth and ninth spots on the grid.
Stroll was elated with the performance of his Racing Point BWT Mercedes.
"The car was really strong throughout qualifying—throughout the whole weekend, really," Stroll said. "We've had the pace, and it was just about keeping it together during that qualifying session. Now I'm set up for tomorrow, and I'll try to grab some big points."
Sebastian Vettel Keeps His Streak Alive with Third-Row Run
Sebastian Vettel has a lot to be happy about in Saturday's qualifying session at Hungaroring. In securing the fifth spot on the grid, Vettel extended a streak of top-five starts in the Hungarian Grand Prix that dates to 2009.
Vettel also beat Ferrari teammate Charles Leclerc, the acknowledged No. 1 driver on the team, with Vettel and Ferrari set to part ways at the end of the season. Aside from Hamilton, Vettel is the only driver in the field who has won a Hungarian Grand Prix, a feat he accomplished in 2015 and 2017.
Aside from preserving his top-five streak, however, the fifth starting spot won't do Vettel any favors on Sunday. The two Ferraris were more than a full second slower than the Mercedes in time trials; to win a third Hungarian Grand Prix, Vettel will need assistance in the form of mechanical issues from those ahead of him on the grid.
Our Pick
Lewis Hamilton (-250)—The six-time F1 champion has the car and the starting spot to go with it. The only wild card is the possibility of a rare wet race in Hungary, but even that won't stop Hamilton from his appointed rounds.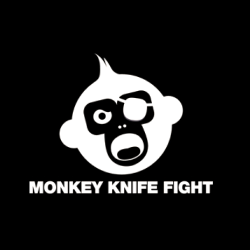 Claim Your $50 DFS Bonus!
Use bonus code WSN50 and get a $50 sign-up bonus!
Play Now
Use bonus code WSN50 and get a $50 sign-up bonus!
Belgian Grand Prix at Circuit de Spa-Francorchamps Predictions, Odds & Picks
Lewis Hamilton dominated the competition during qualifying for the Belgian Grand Prix. Can he do the same on Sunday? Our predictions are here.
Motorsports
30 August | 03:04 | Reid Spencer
Spanish Grand Prix at Circuit de Barcelona-Catalunya Predictions, Odds & Picks
Lewis Hamilton took a giant step toward victory by securing the pole position for Sunday's race. Will his tires survive the 66-lap test? Our predictions are here.
Motorsports
16 August | 01:07 | Reid Spencer
70th Anniversary Grand Prix at Silverstone, Betting Odds & Picks
Can Valtteri Bottas end teammate Lewis Hamilton's dominant run at Silverstone? Bottas is off to a great start with a pole-winning run. Our predictions are here.
Motorsports
9 August | 02:17 | Reid Spencer
Reid Spencer
Award-winning motorsports writer Reid Spencer has served as lead writer for the NASCAR Wire Service for 16 years, having also spent a four-year stint as NASCAR columnist and beat writer for Sporting News. He is currently serving as president of the National Motorsports Press Association.
Email: [email protected]